Jennifer say:

13.11.11 - Went to Hao Hao birthday party at AMK Hub, NTUC club, scarlet City. Paid $30 for two tickets that included - 1 free drink and entry tickets. Mum and I choose to drink beer.. happening.. to listen to music and drinking beer. Anyway, we had free food also, understand those food are cooked by the aunties.
Quite enjoyable to listen to idol songs. All the songs are very nice, never hear at getai one. Mum was saying she almost fall asleep coz she prefer hokkien songs more than chinese songs. But for me, i love those mandarin songs sing by Hao Hao. I forgot to say birthday greeting to him when he shake my hands.. a bit anxious to see him suddenly appear before my eyes so i forget what to say except thank you. hahahaha...
Other than Hao Hao, his company 师妹 also came - got Jessica Tan, Liu Xin Ling, BBJM, Vanessa and Li Jun.
The photos are all ugly coz the area is too dark for me to take nice photos so please pardon my ugly photos.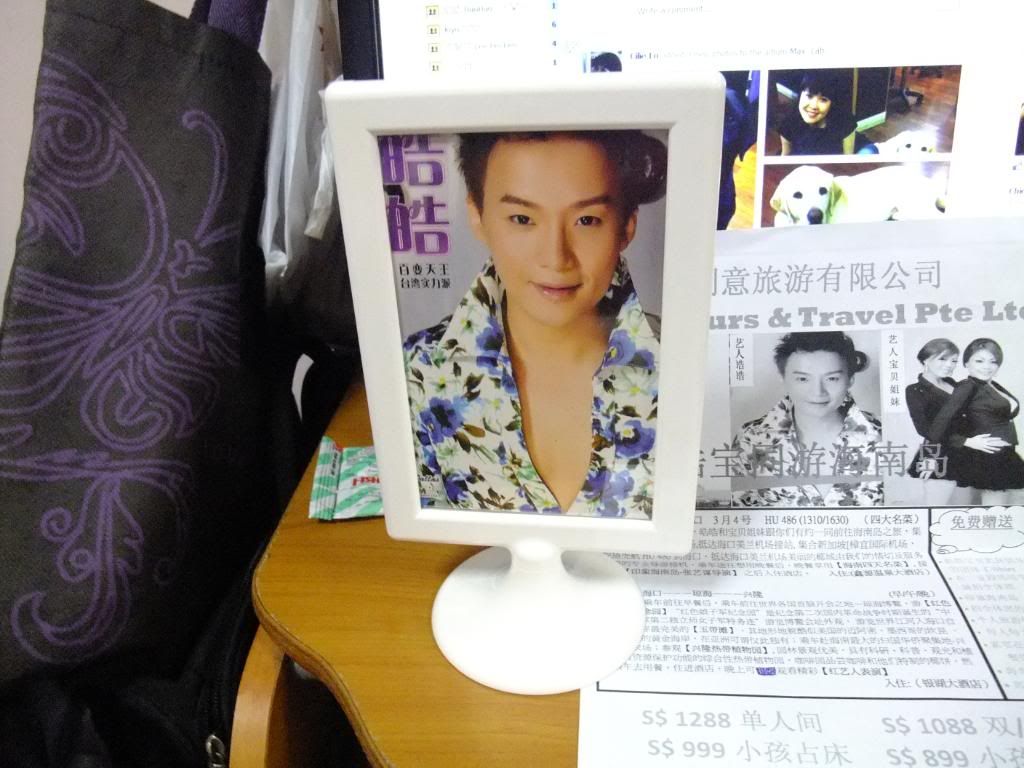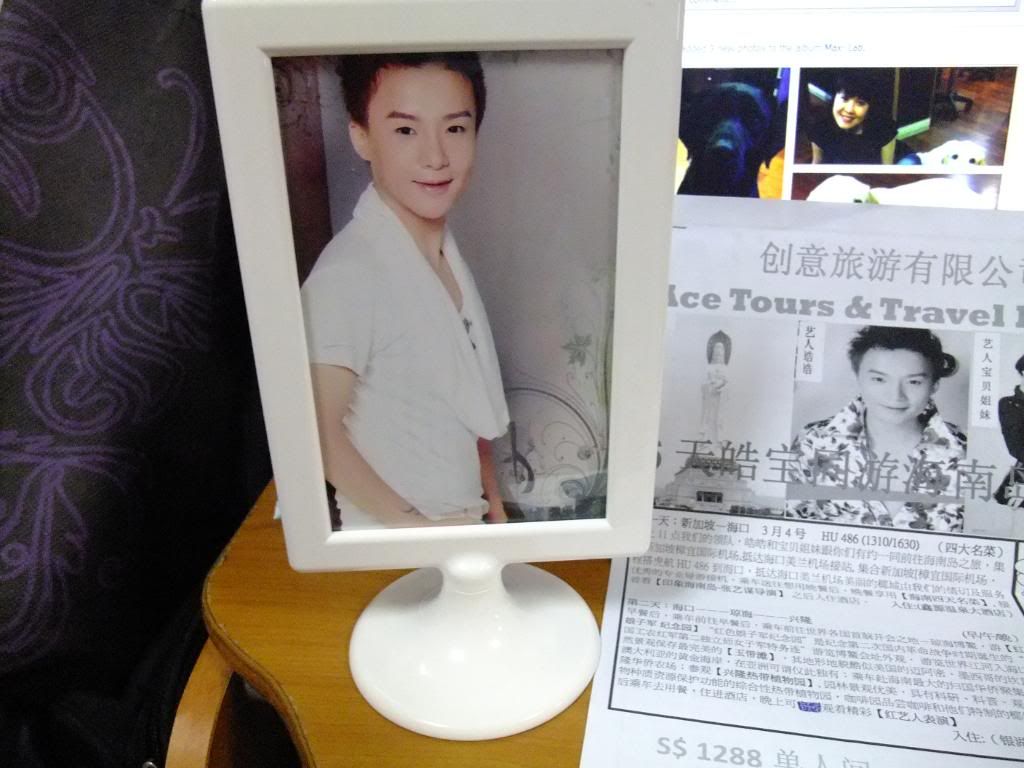 Hao Hao little present to us, he handed to us personally.. so sweet of him..**heart heart** it.. going to display on top of my PC table so can see everyday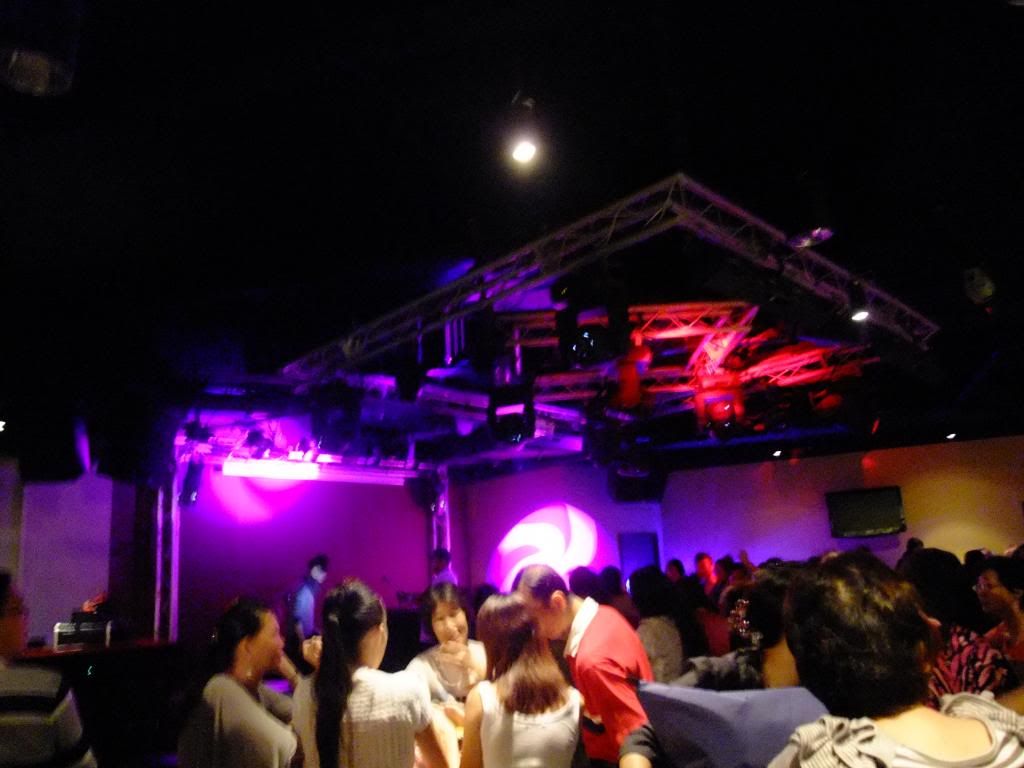 Scarlet City - if got company, it is nice to drink beer and listen to songs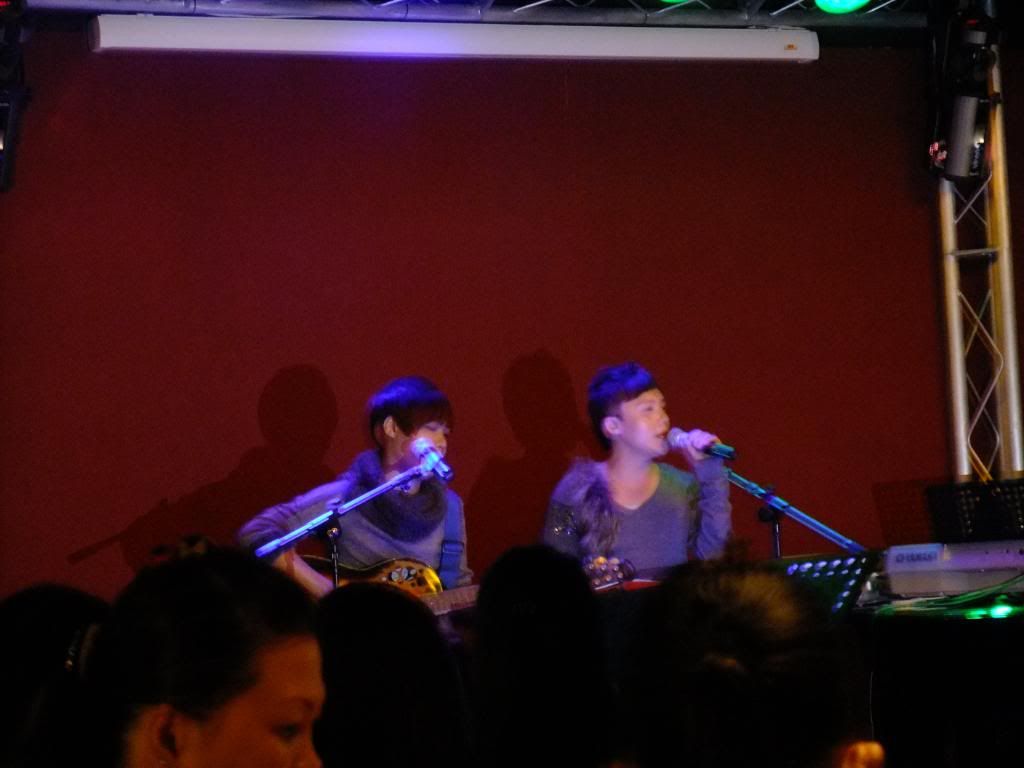 Hao Hao - i am his silent supporter.. support him even though i seldom go to talk to him..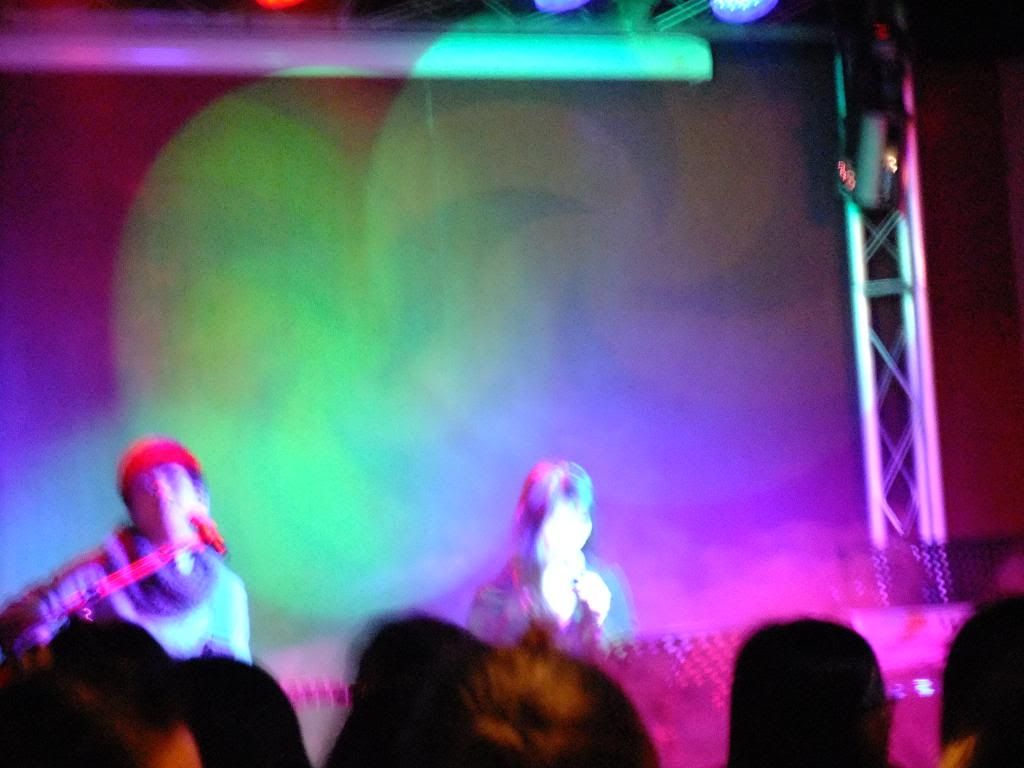 Li Juan - i got hear her songs before in AMK. She is from Malaysia, Li Sheng
Liu Xin Ling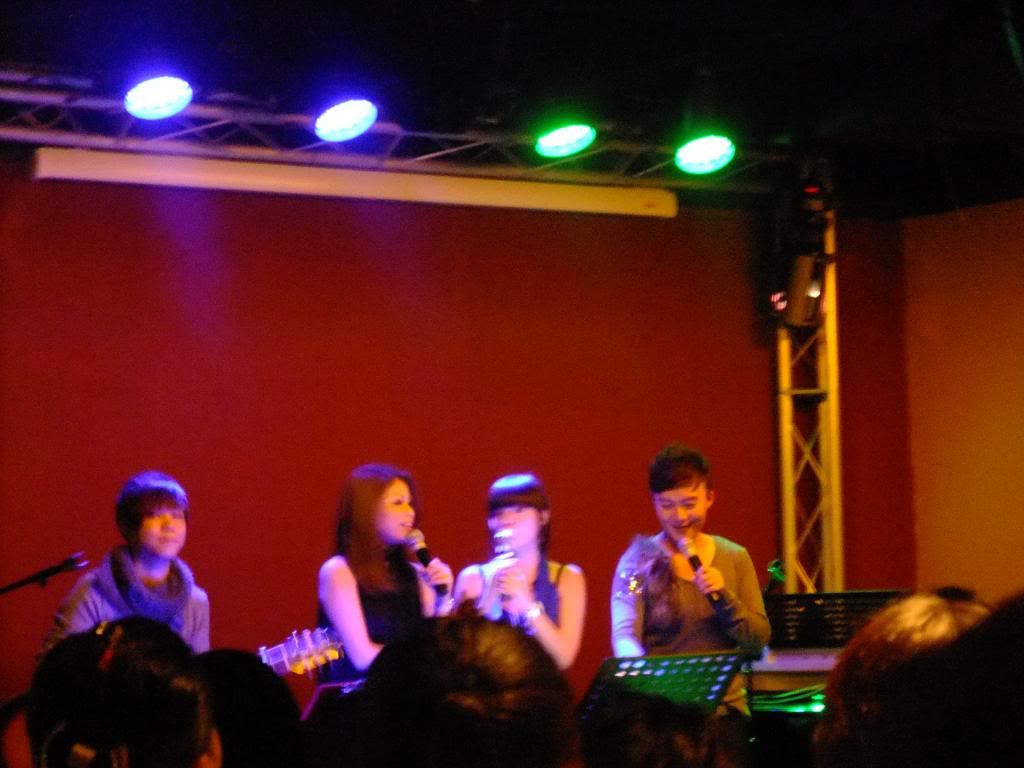 BBJM - love da bao bangs.. make me want to cut full bangs also but i only had the courage for side bangs
Cutting of Birthday Cake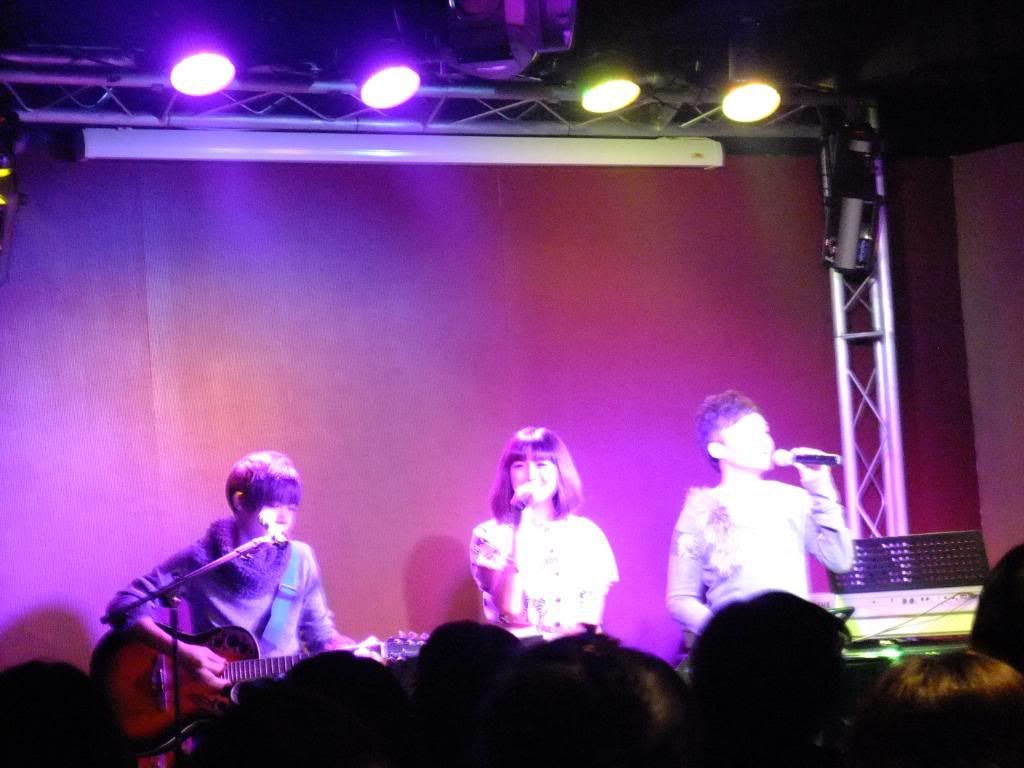 Vanessa