Jennifer say:

26/10/2012 农历9月12日 (Fri): Today i am glad i choose the correct location to watch getai coz today getai is really excellent. Enjoy tonight entertainment to the max esp the two malaysian singer, Zhang Jia Ling and Chen Li Juan. Tonight there are two other tais at Defu.
I am early tonight, i reached there at around 715pm. We had brought our own chairs just in case but there are lot of empty chairs so we sit at the chairs instead. Happening night.
My Location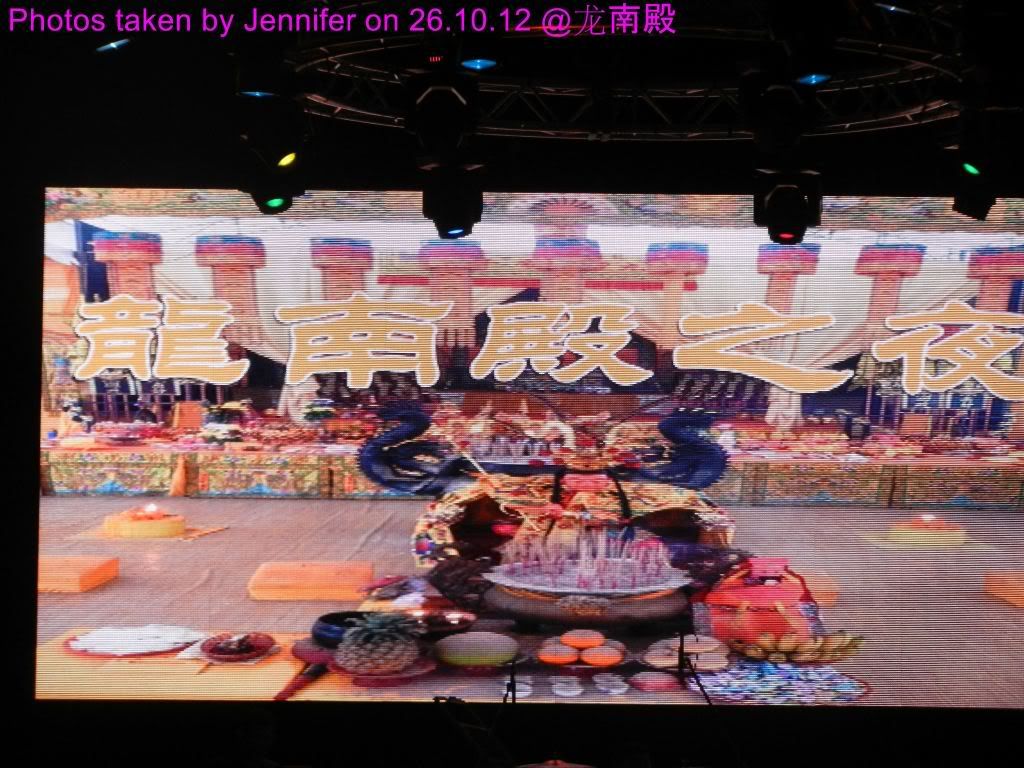 Temple Banner in LED background lighting
Temple celebration on top of the stage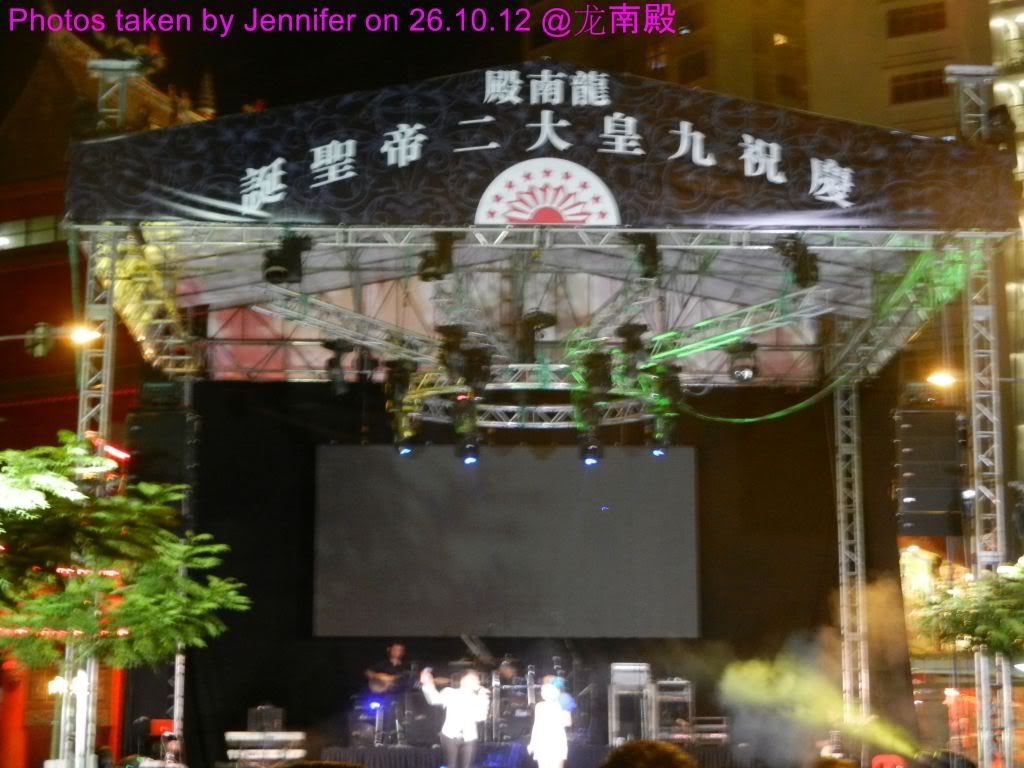 Concert style stage
First singer, Zhen Long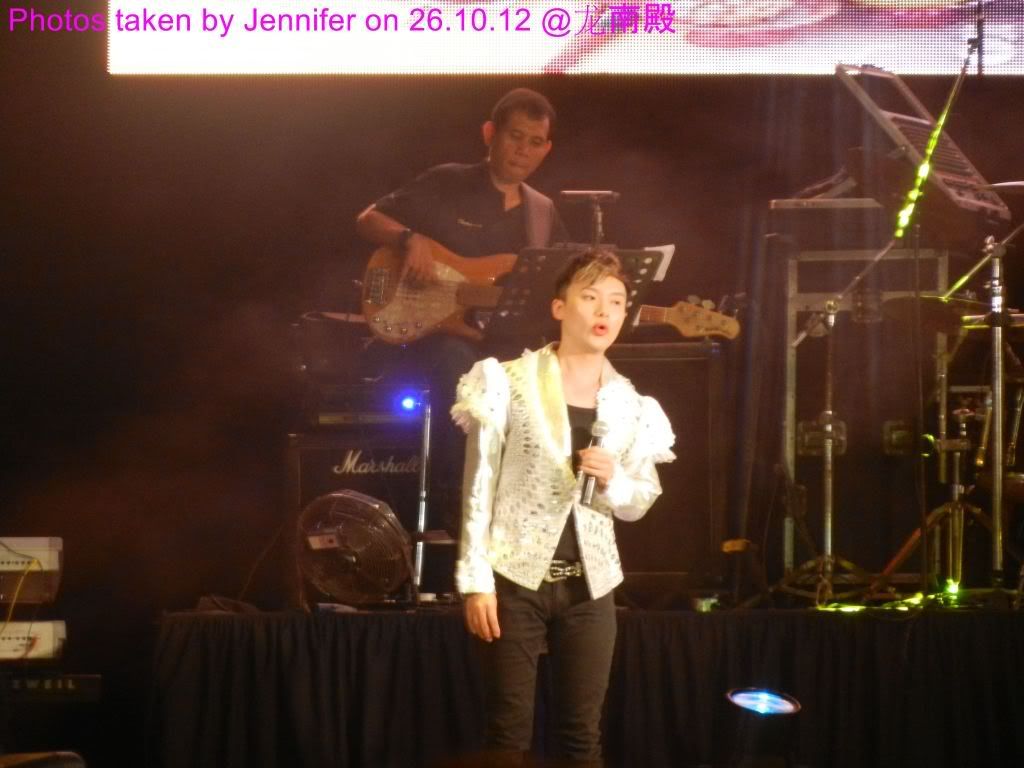 Hao Hao
Hao Hao and Pei Fen
You Min Shan
LED posters of Hosts
Wen Si Ting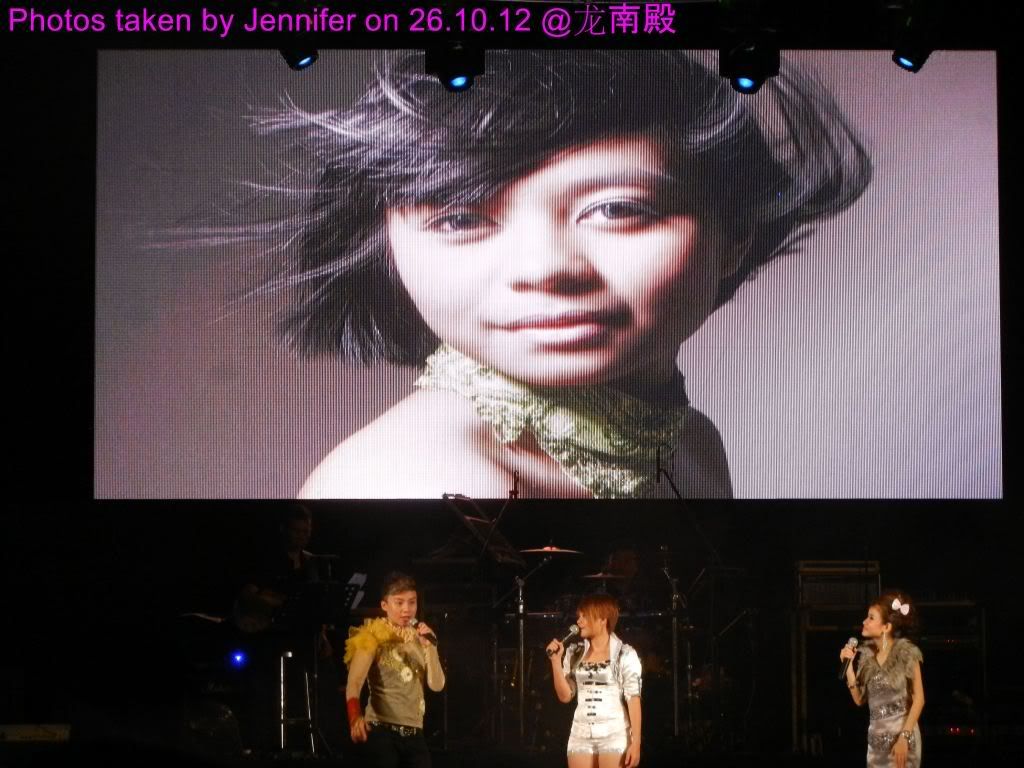 Xie Wei Na, see her poster taken two years ago. Does not look like her at all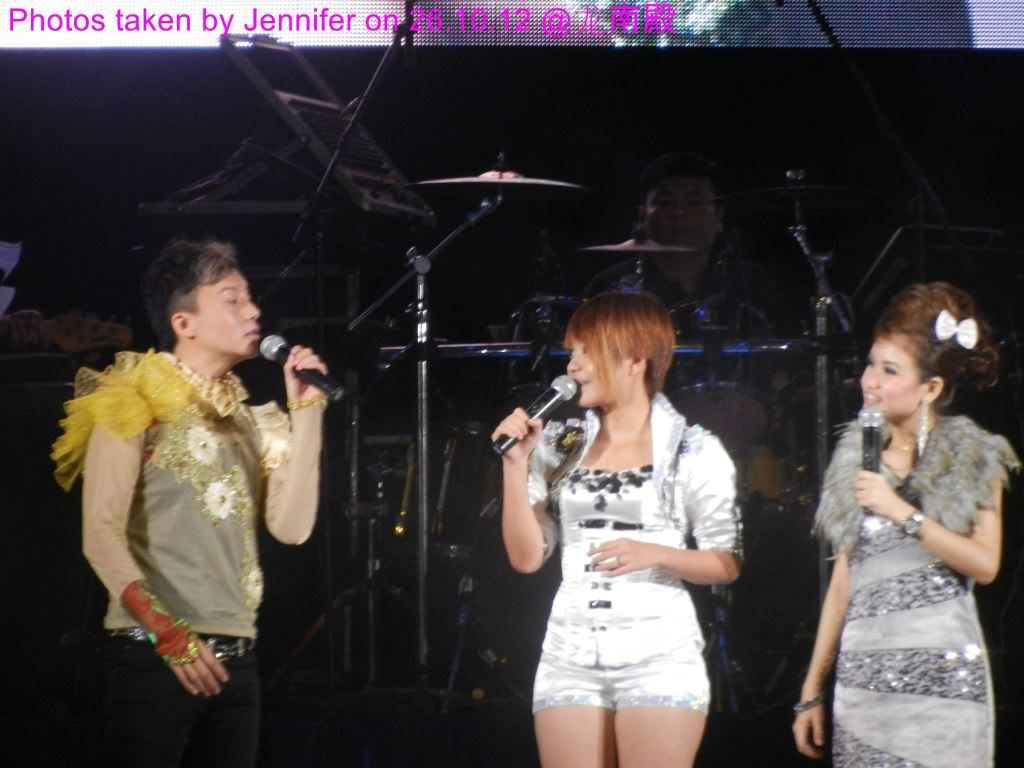 Wei Na
Xie Wen
Bao En and Xie Wen sing two songs. Frankly speaking, i think they are more able to sing better as individual singer rather than duel singers.
Zhu Li Li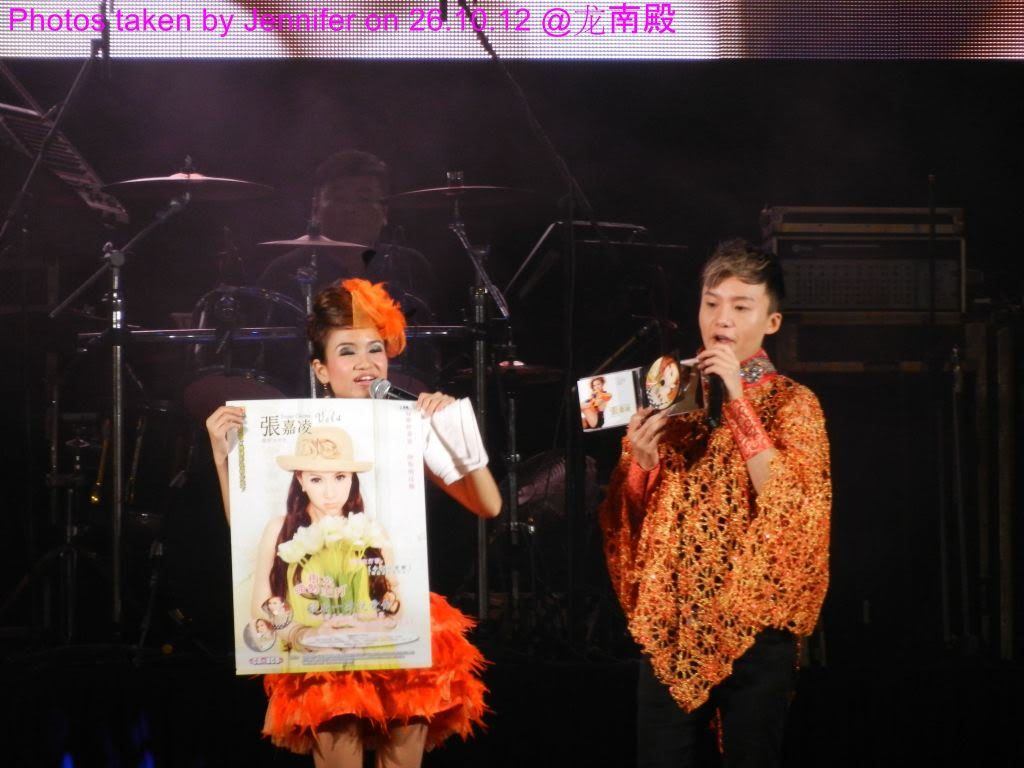 Zhang Jia Ling, i had recorded most of her songs in my youtube.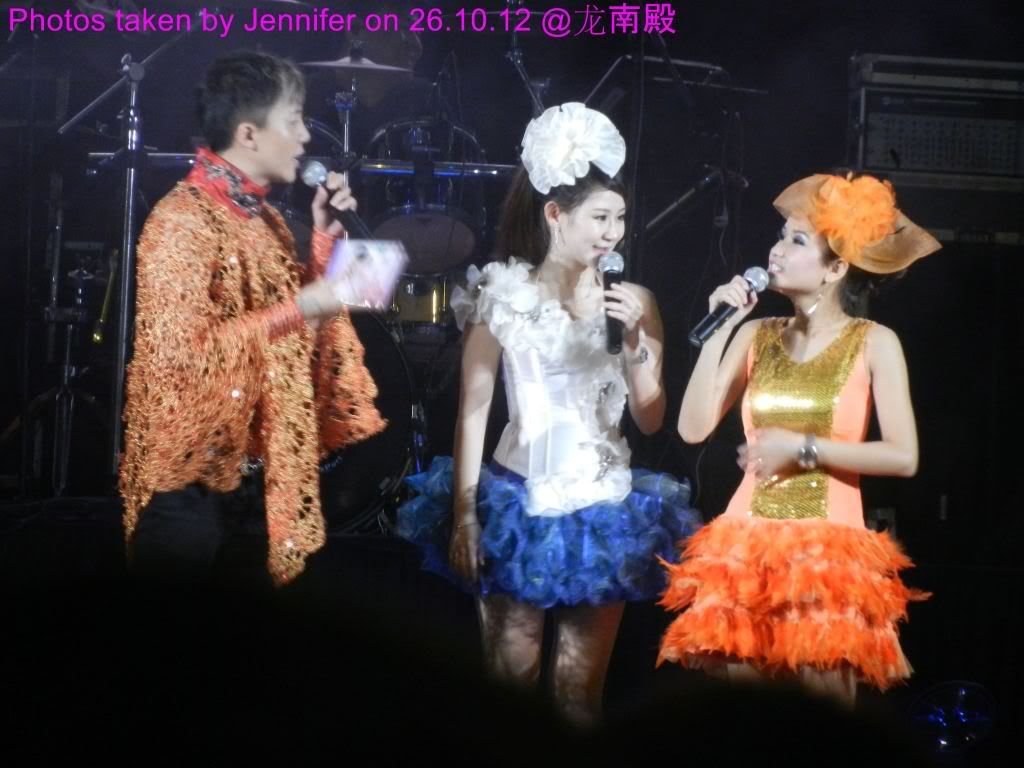 Chen Li Juan from Malaysia. I had recorded all of her songs and uploaded most of her songs in my youtube.
Jane Tan, Chen Li Juan. I love her this song very much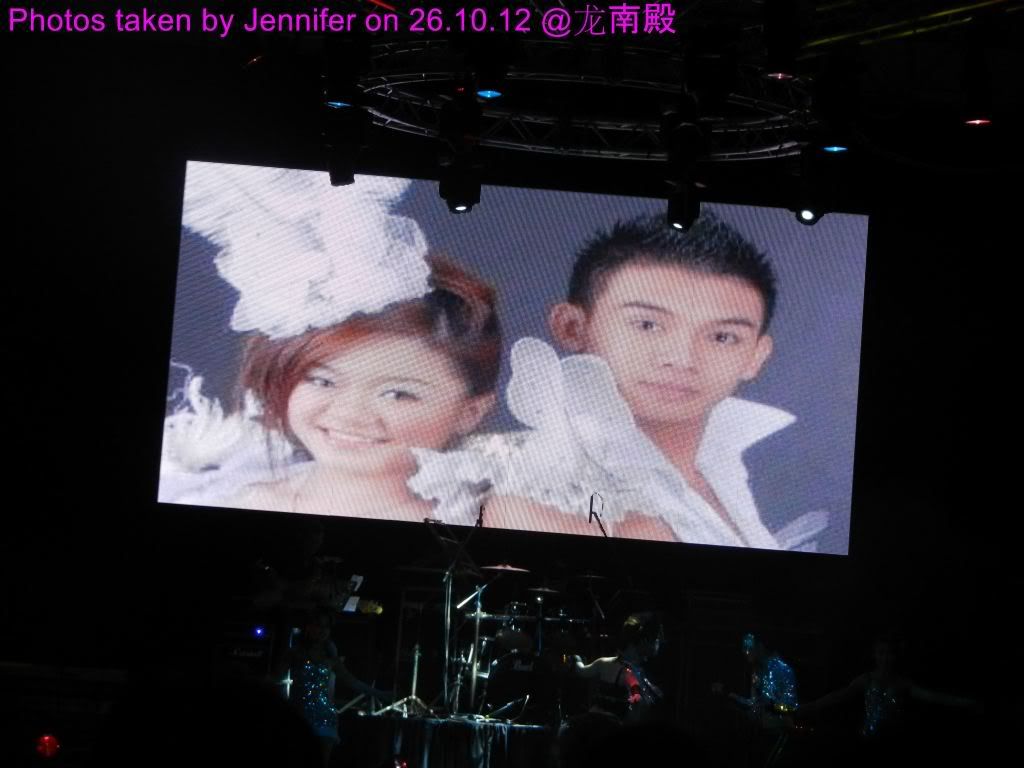 龙飞凤舞