Jennifer say:

29.05.10 - Second time watching Tragic performance for Ming hua Yuan. I am a bit sian to watch tragic performance for the second time. In fact, i agreed with what the aunties behind me are saying, this time round, the opera showing are not as good as last year.
Below is the storyline: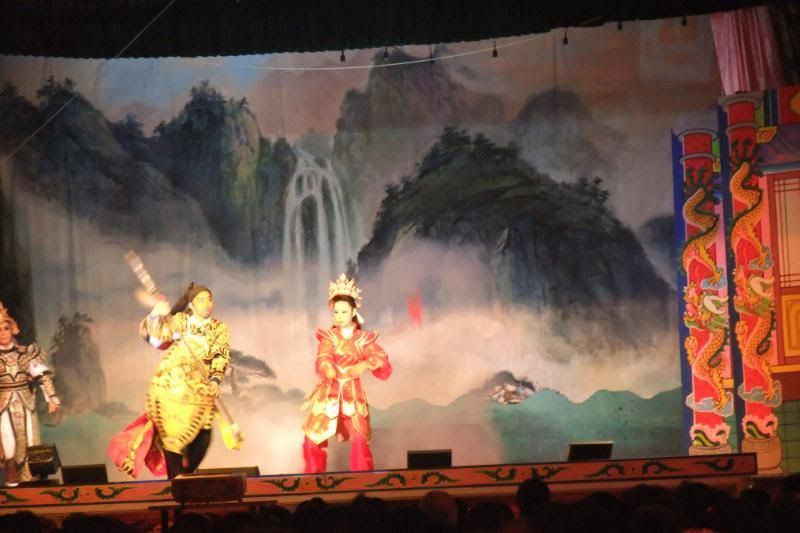 Han Emperor and Chu Emperor were fighing a war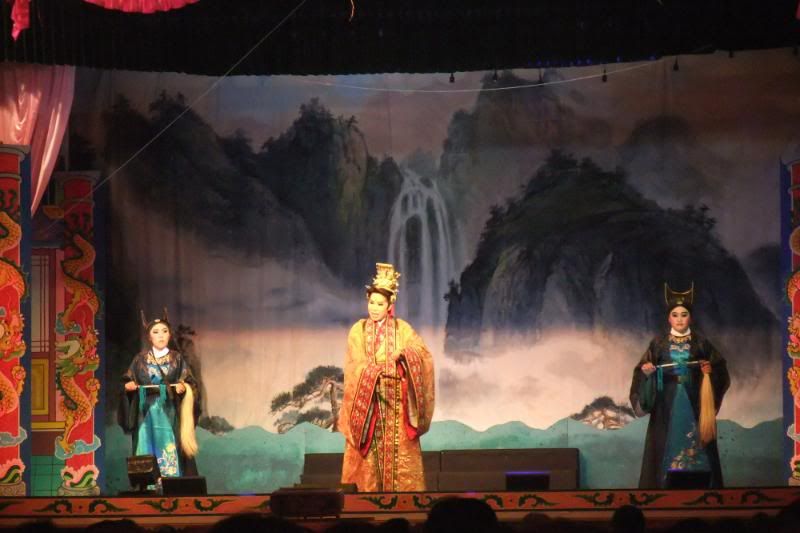 Han Emperor finally won the war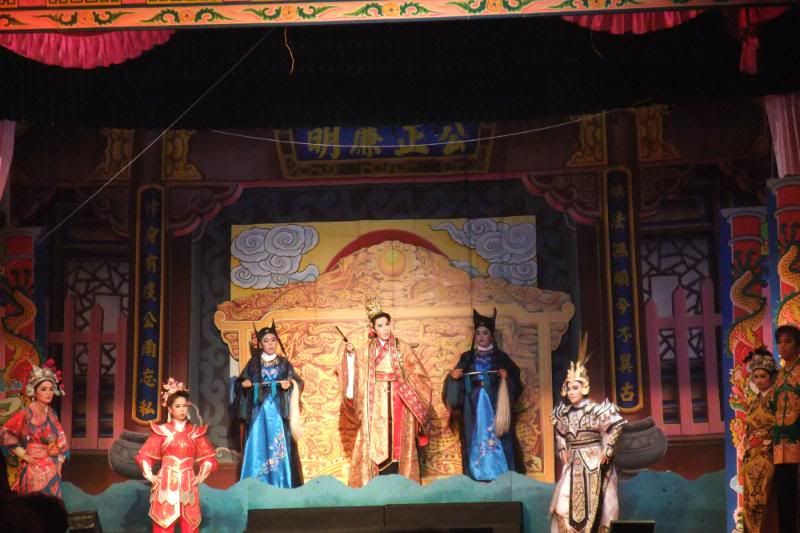 All the ministers are invited to the palace to celebrate their victory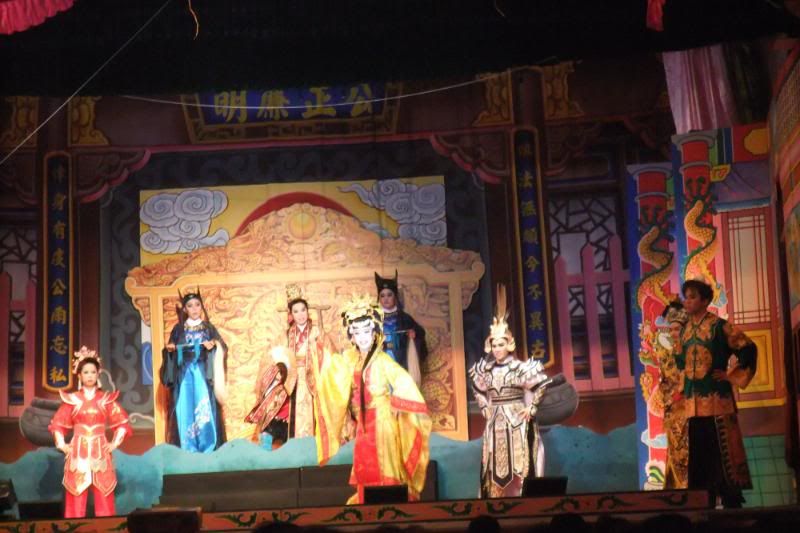 吕后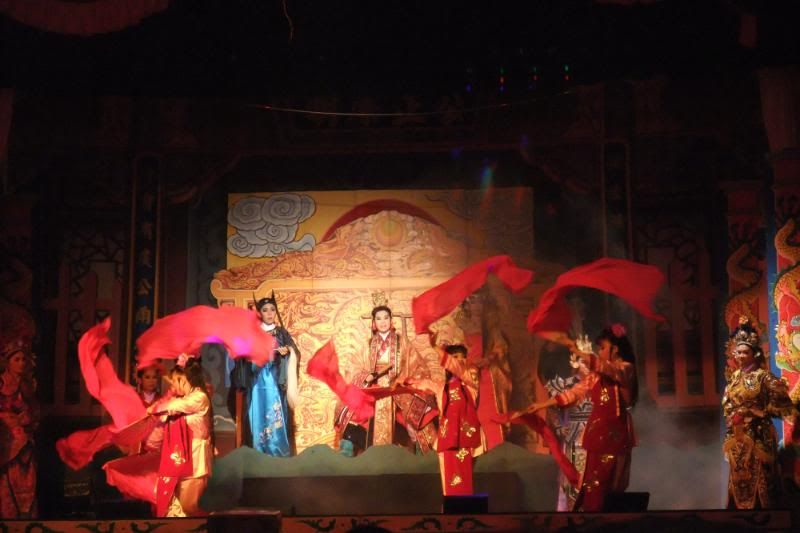 A dance was performed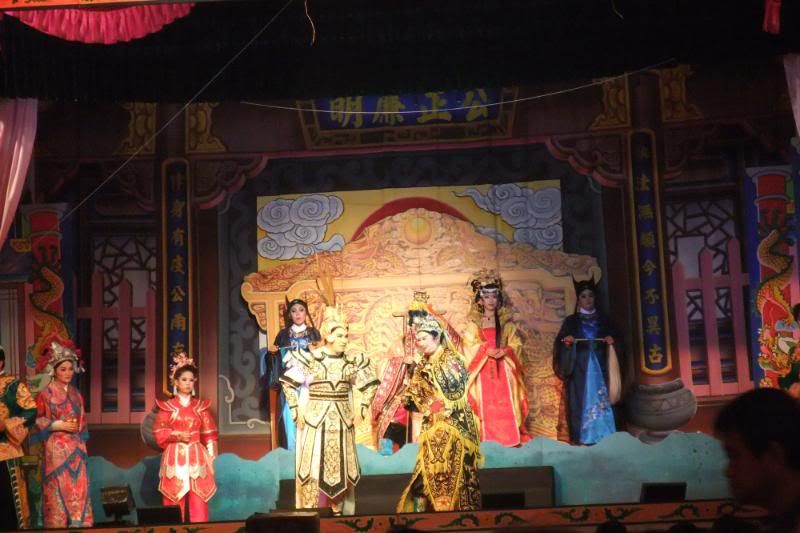 Many Ministers contragulated General 韩信 whom helped Han Emperor to win the war. As a result, Han Xin was very drunk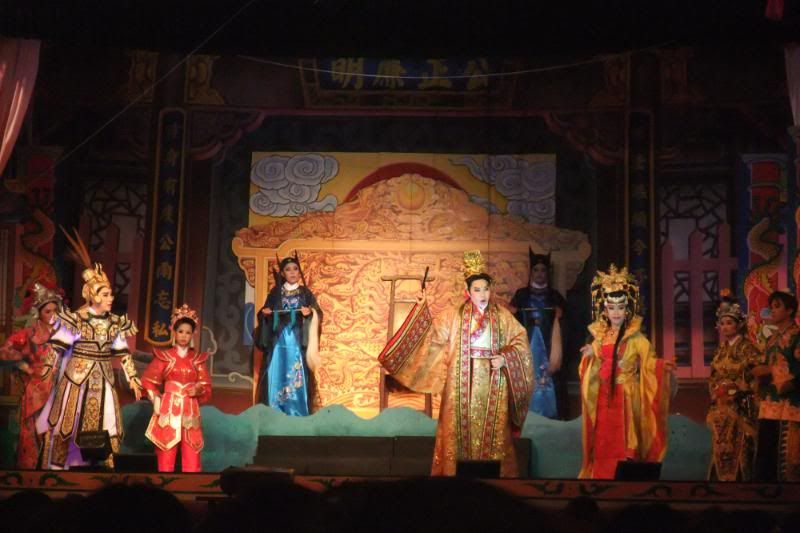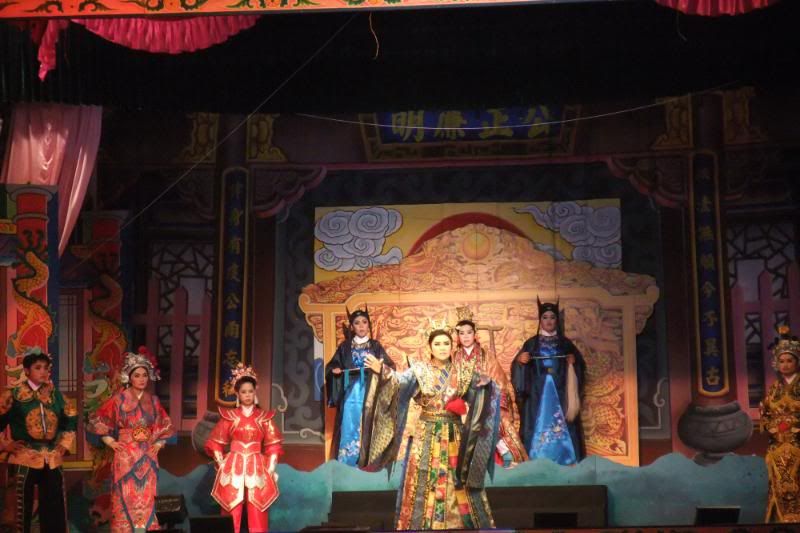 Han Xin offended the Emperor when he talk the wrong things in his drunken state. Lu empress advised Han Emperor to take away Han Xin military power by pretending to promote him as a lord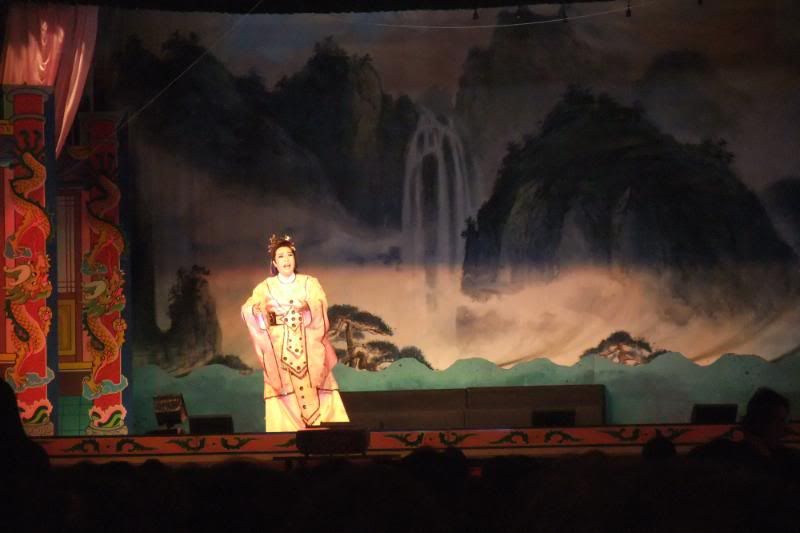 Tan - Han xin local follower whom quit the palace to follow Han Xin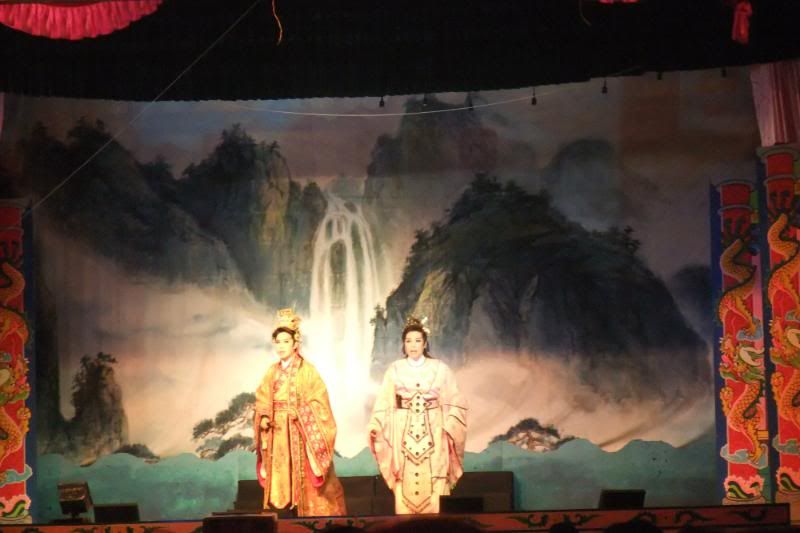 Han Emperor was not able to keep Tan from going away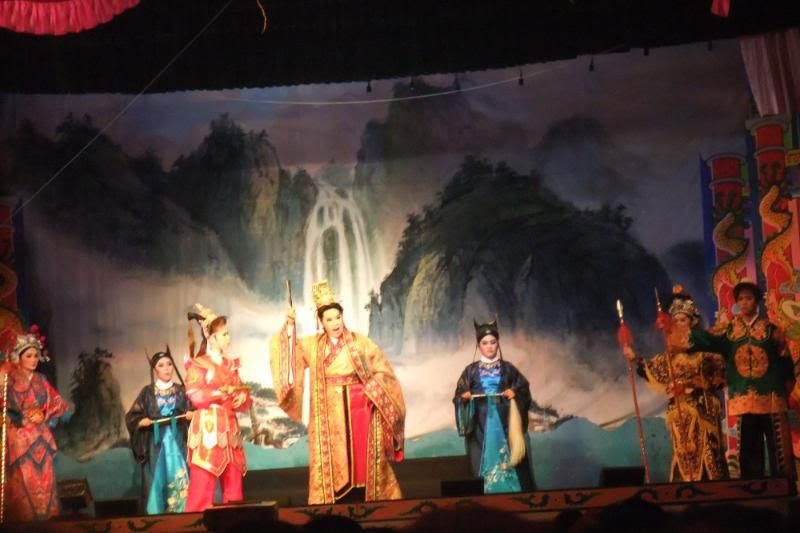 Han Emperor was assassinated but was able to escaped unharm. A sword and a jade that belong to Han Xin cousin were left behind. Han emperor believed that Han Xin was behind this. The emperor send General Tan Ping to check on the outcome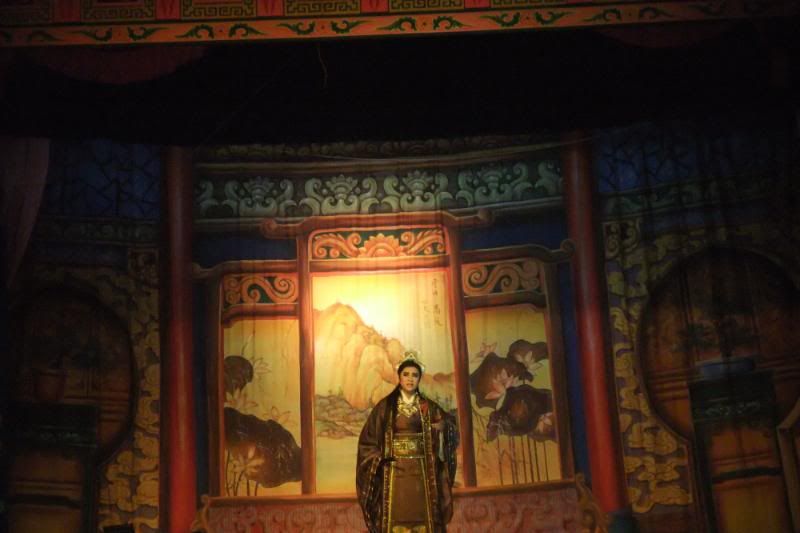 Han Xin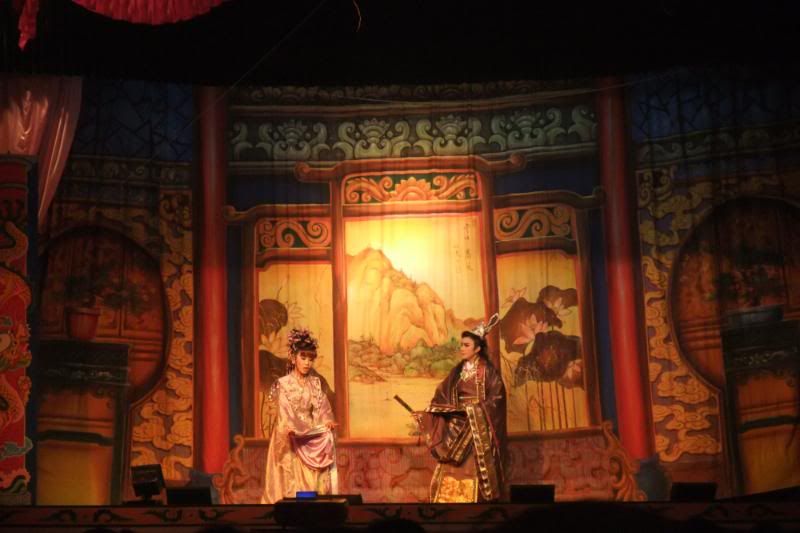 Han Xin and wife 徐姬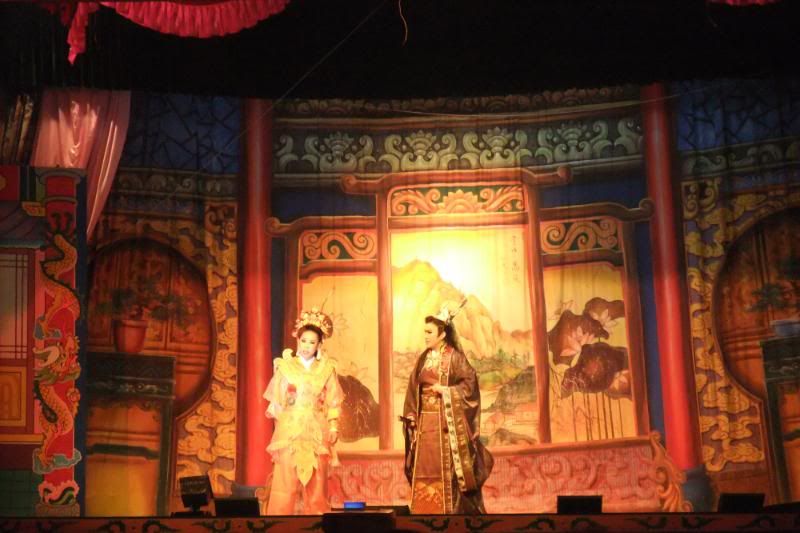 Tan Ping come to find Han Xin. Han xin was told to ask his cousin to come to surrender or face the consequence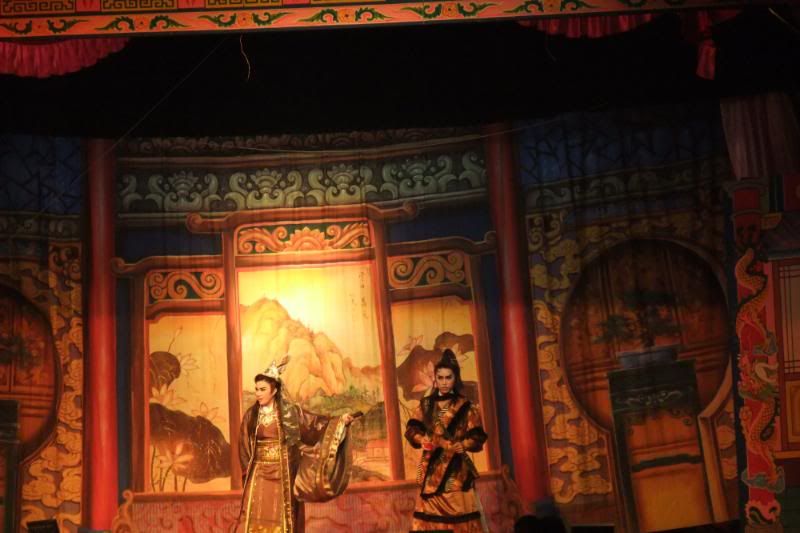 Han Xin tricked his cousin to attach the Han Emperor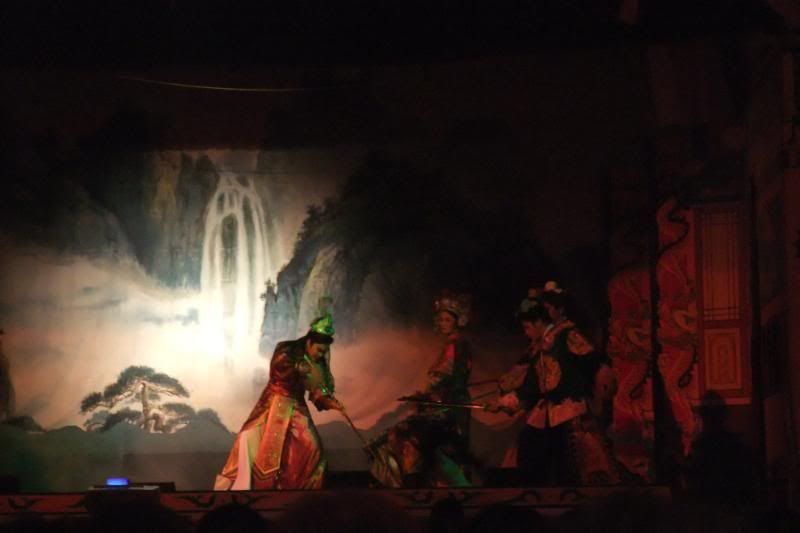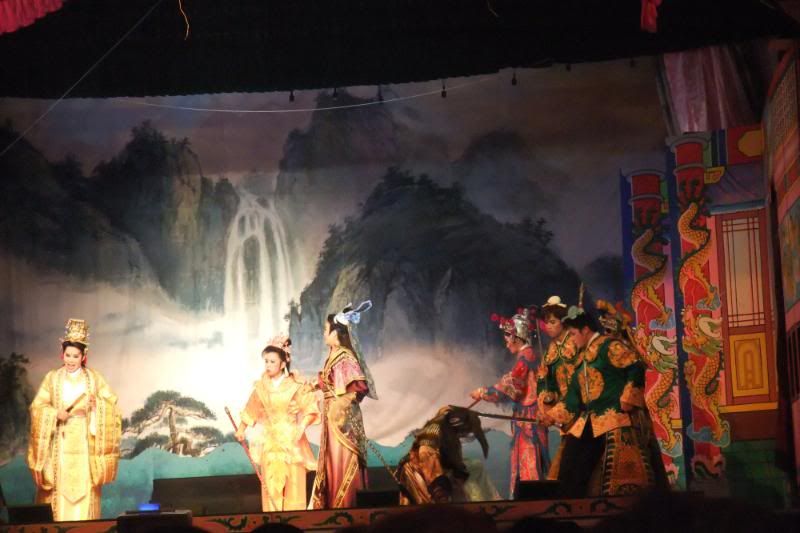 The Cousin was eventually captured and died. Han Xin was demoted for his suspected involment in this case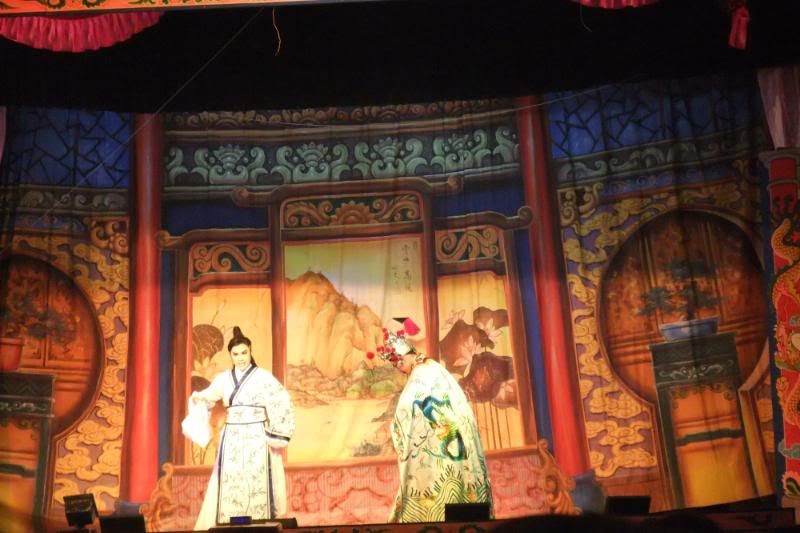 Han Xin and his follower decided to turn against the Han emperor by declaring war on him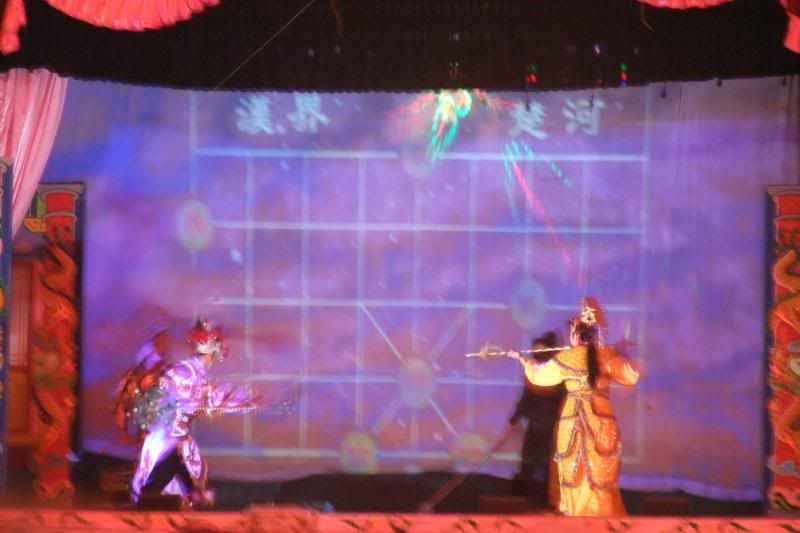 The war was in the form of a chese - as in how the battle actually take place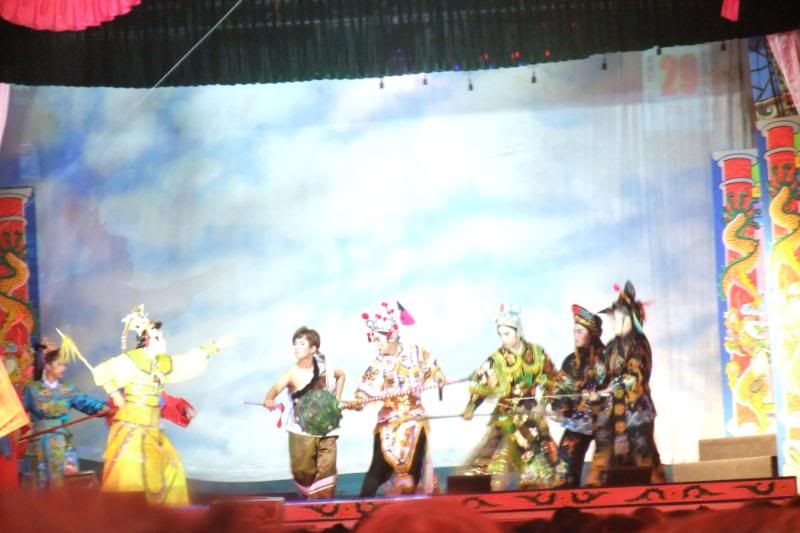 Han Xin followers are defended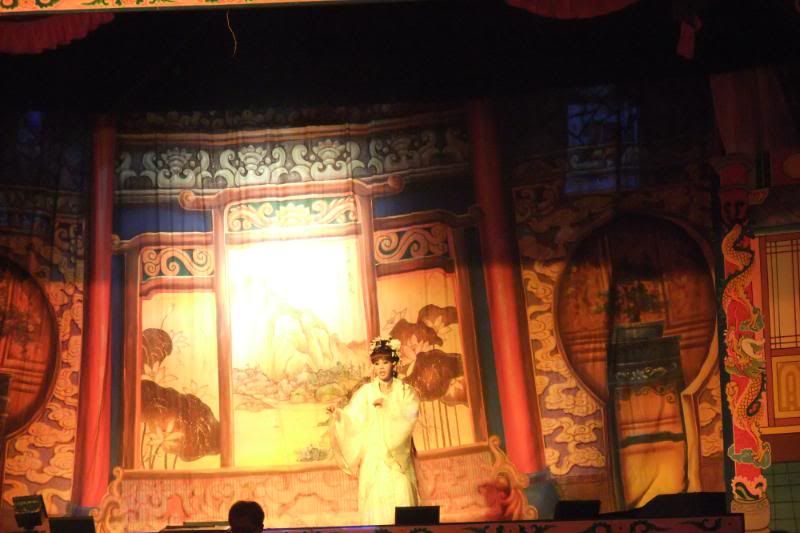 Xu Ji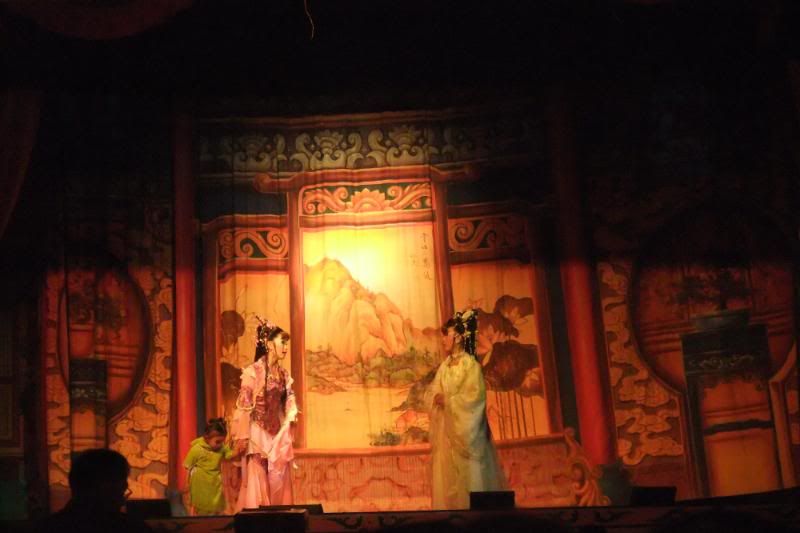 Xu Ji and her son and her maid, 語焉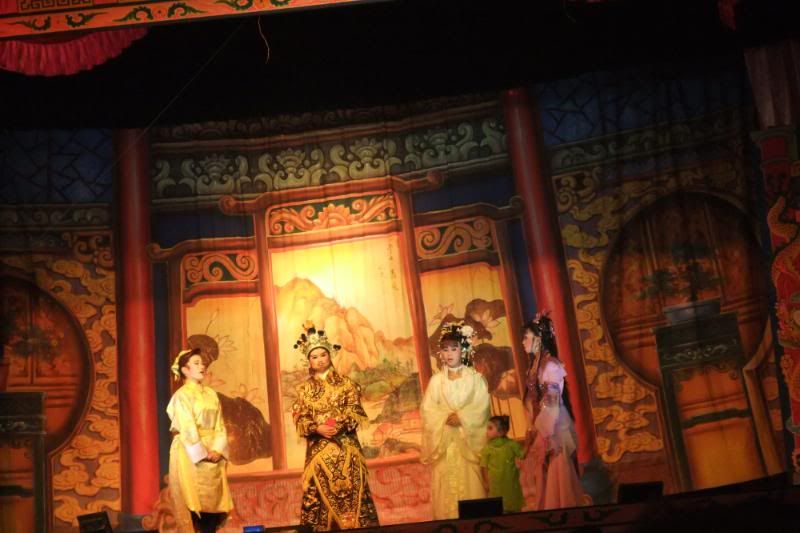 A minister tried to ask the family to tell Han Xin whereabout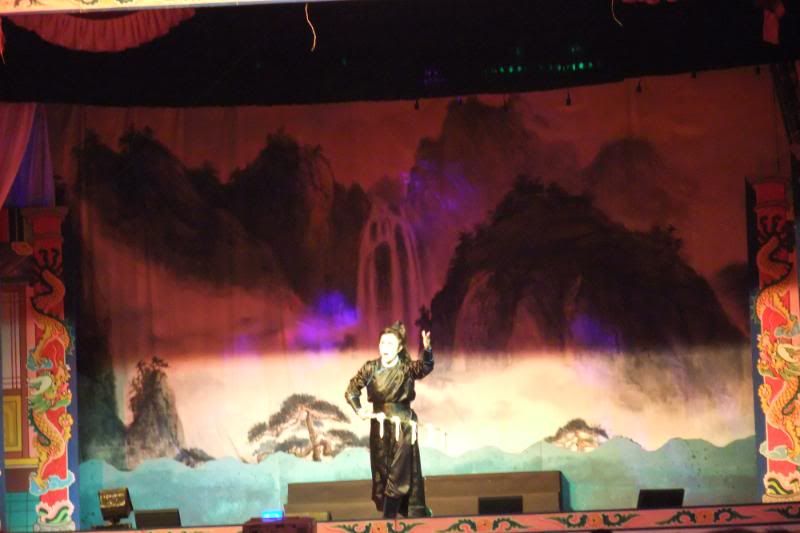 After Han Xin lose the war, he tried to rush home
Han Xin met the minister and managed to chase him away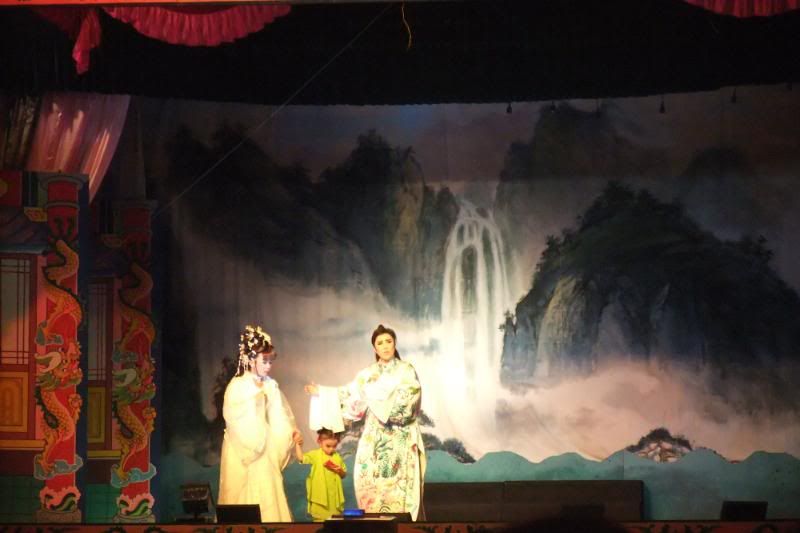 The family are finally together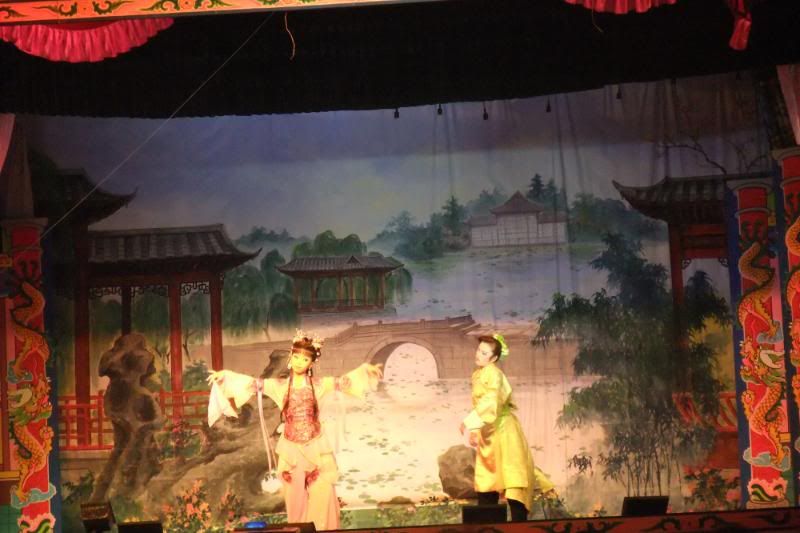 Yu Yan and He Ping are in love with each other.However as both are servants in the Han family, their love were strongly opposed by Xu Ji.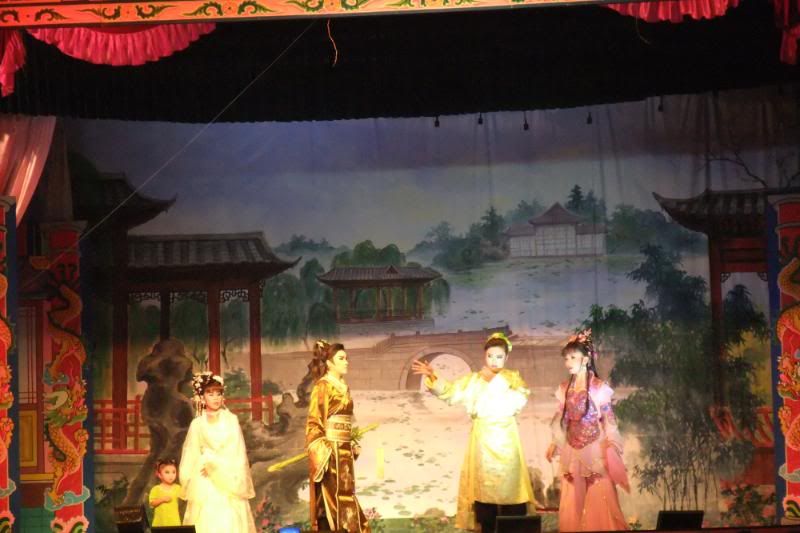 However, He Ping tried to oppose against Han Xin. Eventually Han Xin killed Yu Yan accidentally. He pin vowed to take revenge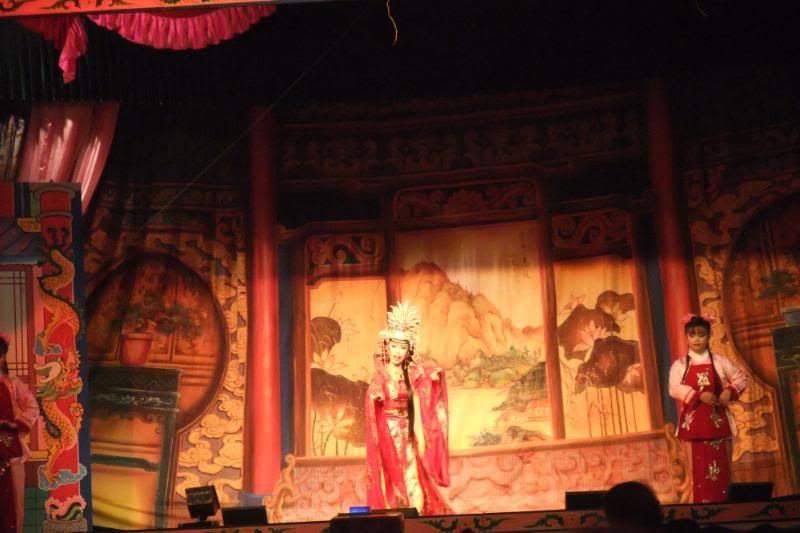 Emperess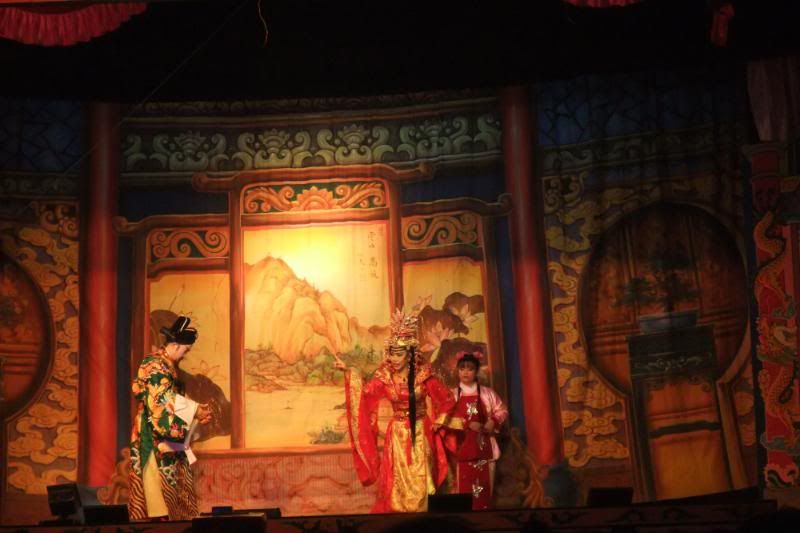 She decided to trick Han Xin to come into the palace by planning a plot with her evil minister. They will said that Tan had died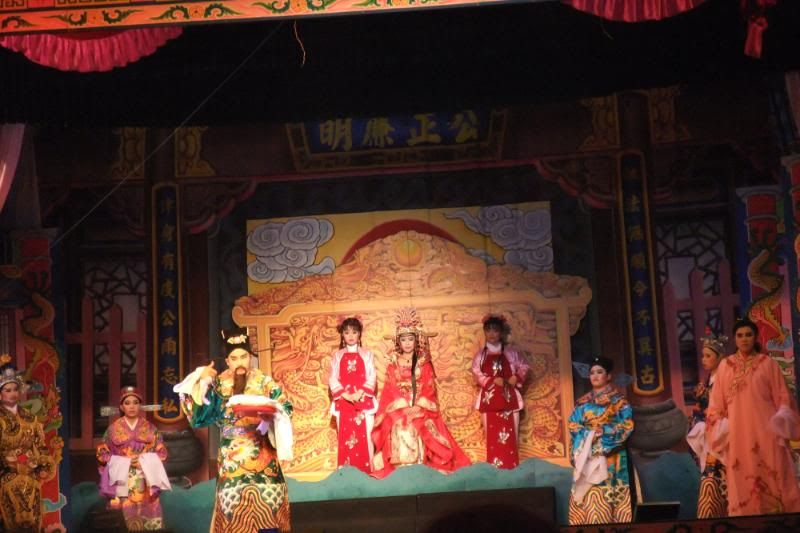 The evil minister show Han Xin the fake Tan's head. Han Xin was sad and tried to leave. The empress accuse Han Xin of trying to kill The emperor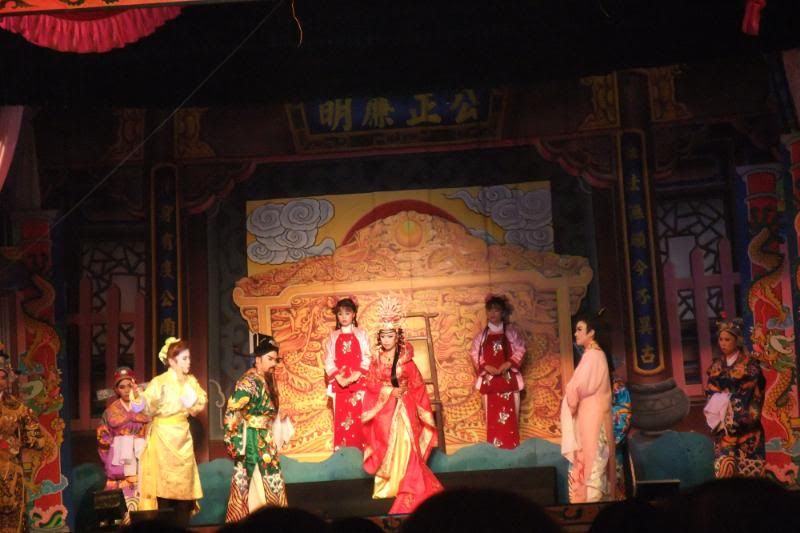 He Ping betrayed his master by becoming the Empress witness that Han Xin was the mastermind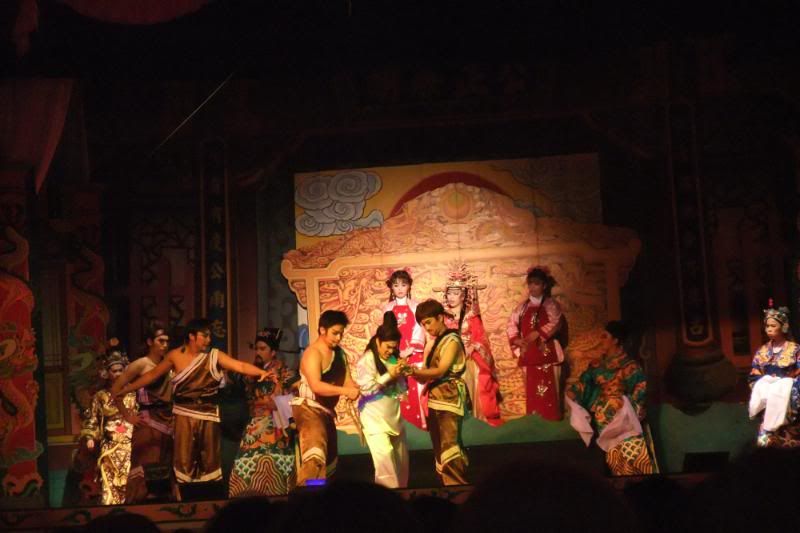 Han was captured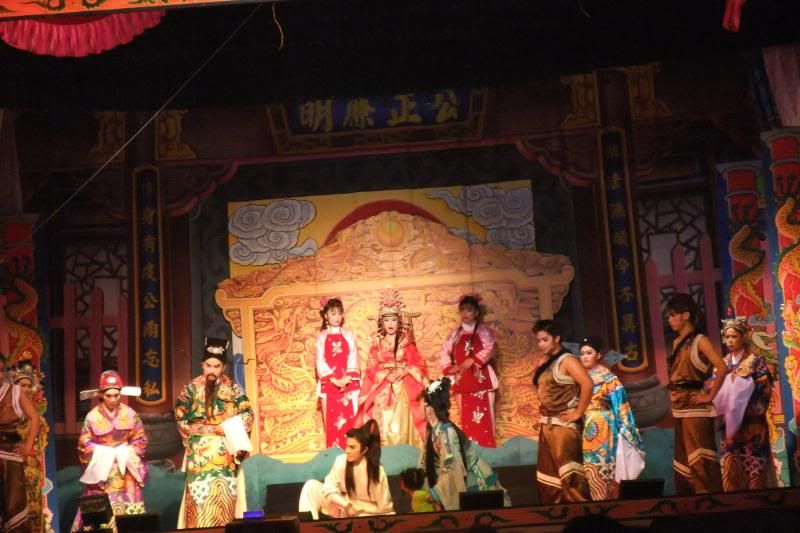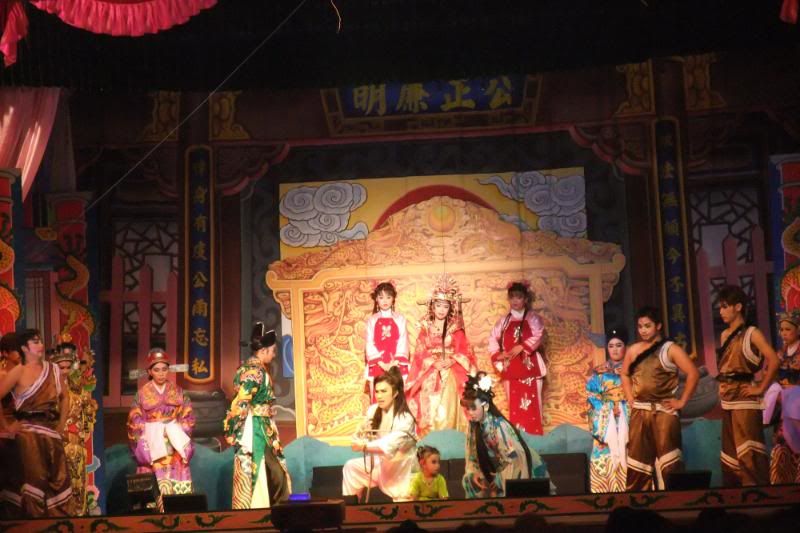 Han wife and son were captured as well
The wife and son were killed on the spot under the order of empress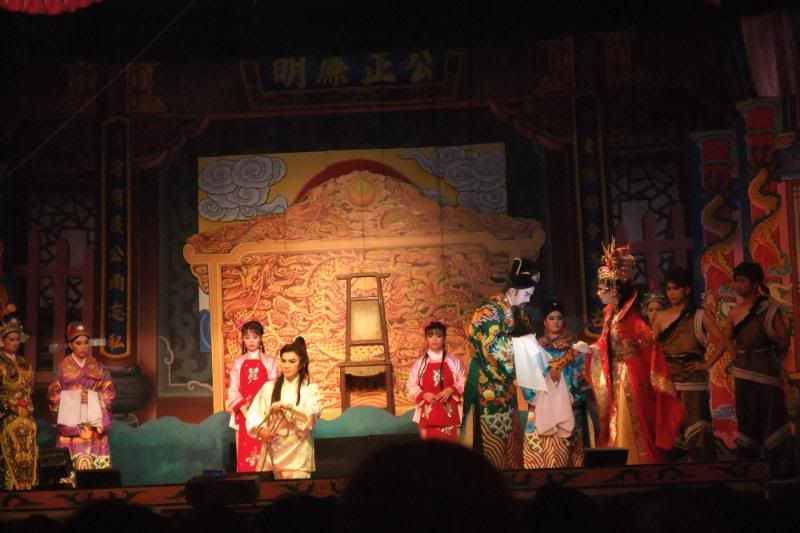 Han Said that the empress cannot kill him as Han Emperor had said that he cannot be killed with the head under the sky and the feet on the ground. However, the evil minister said that he can be killed inside a bell by hanging in the air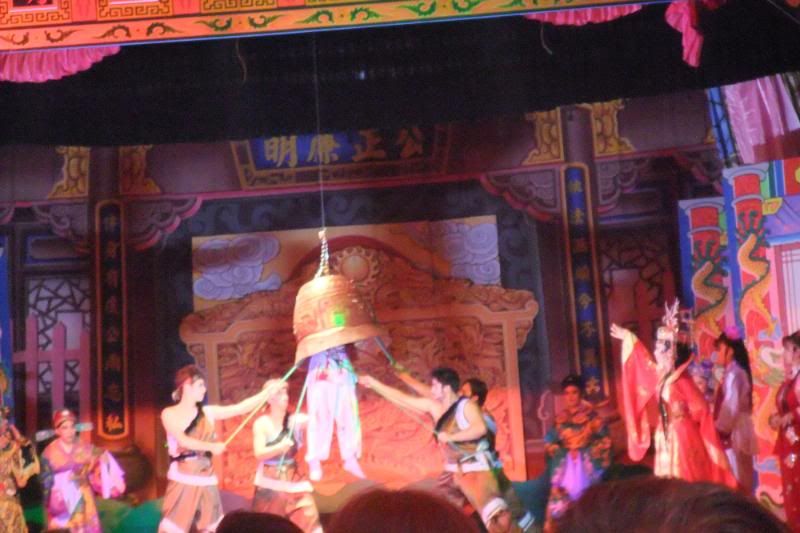 Han Xin was killed