Jennifer say:

29/09/2012 农历8月14日
Went to Punggol Park to watch getai tonight. Tml is already mid autumn day so tonight is a RC getai to celebrate mooncake festival.
We are quite late tonight, only arrived at near 835pm but i quite enjoy tonight getai. I esp love tonight moon, very big and round high above me.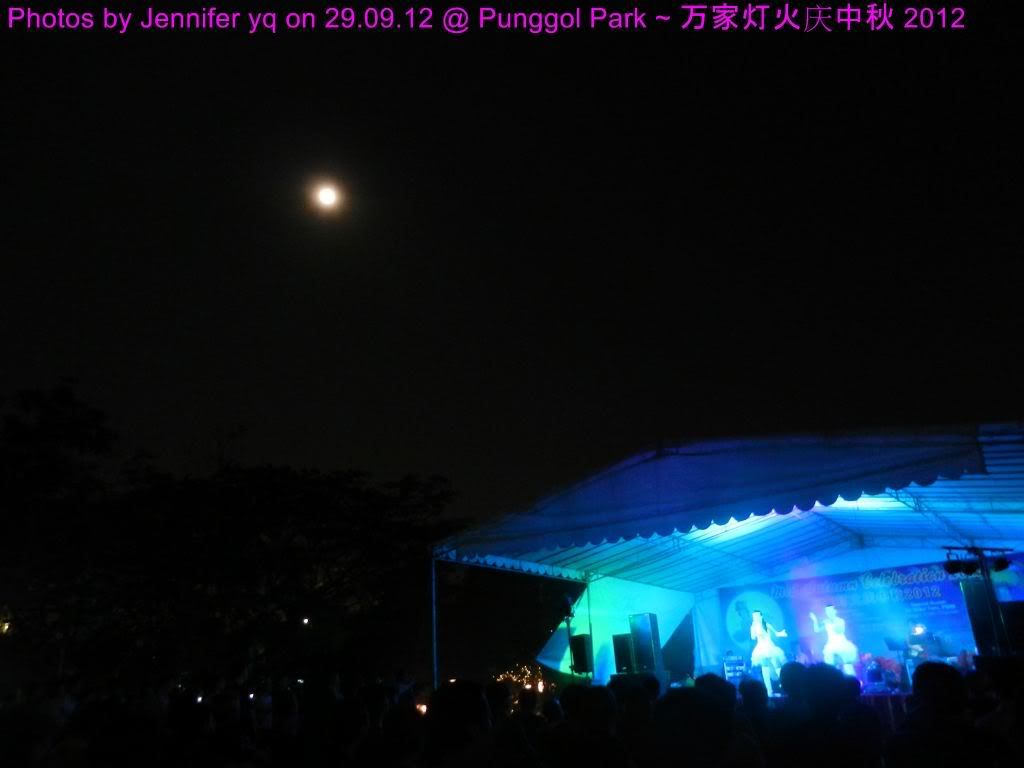 Tonight is a nice night to watch moon and getai at one go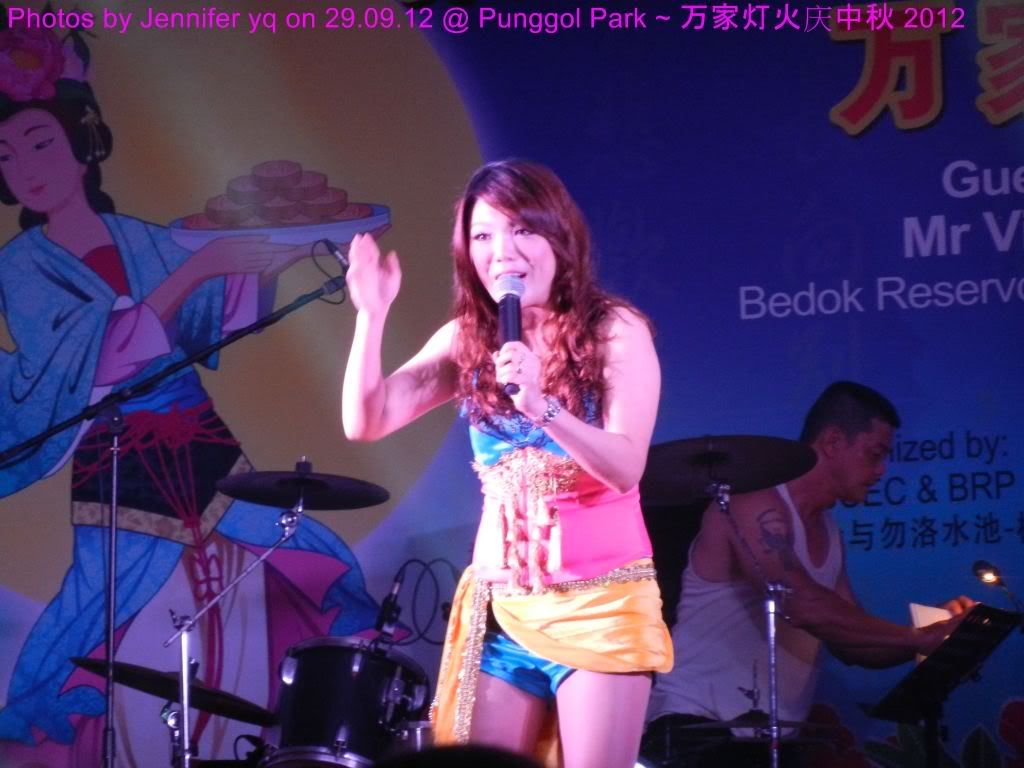 Host, Chen Xiao Xin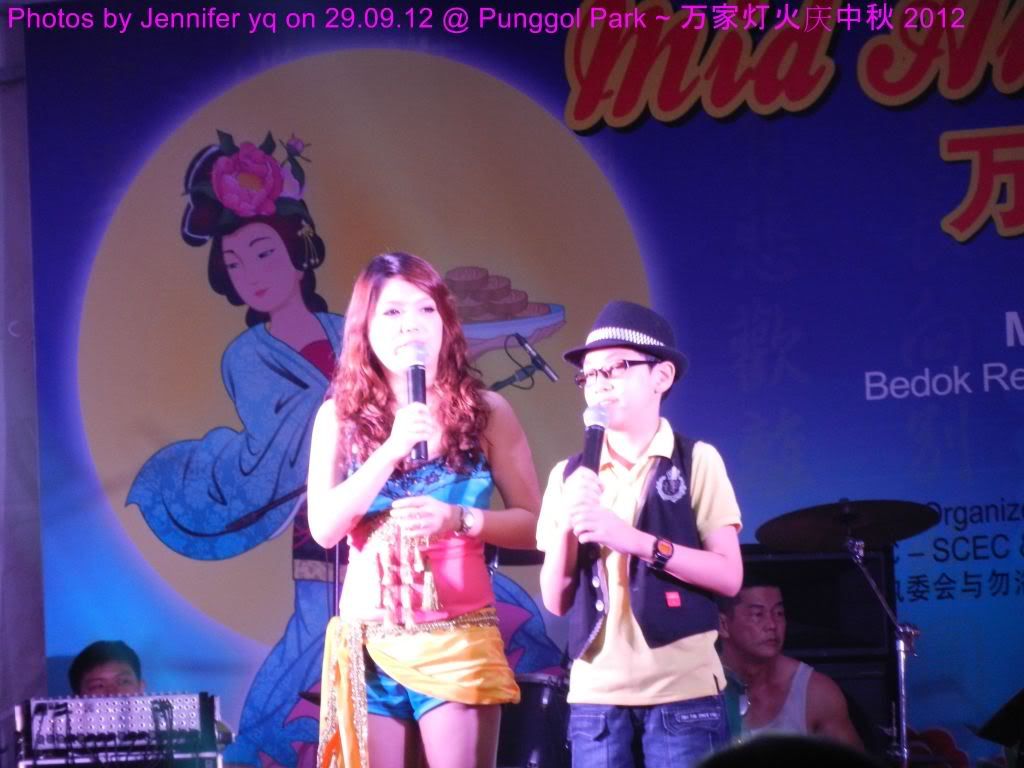 Leow Wen Kai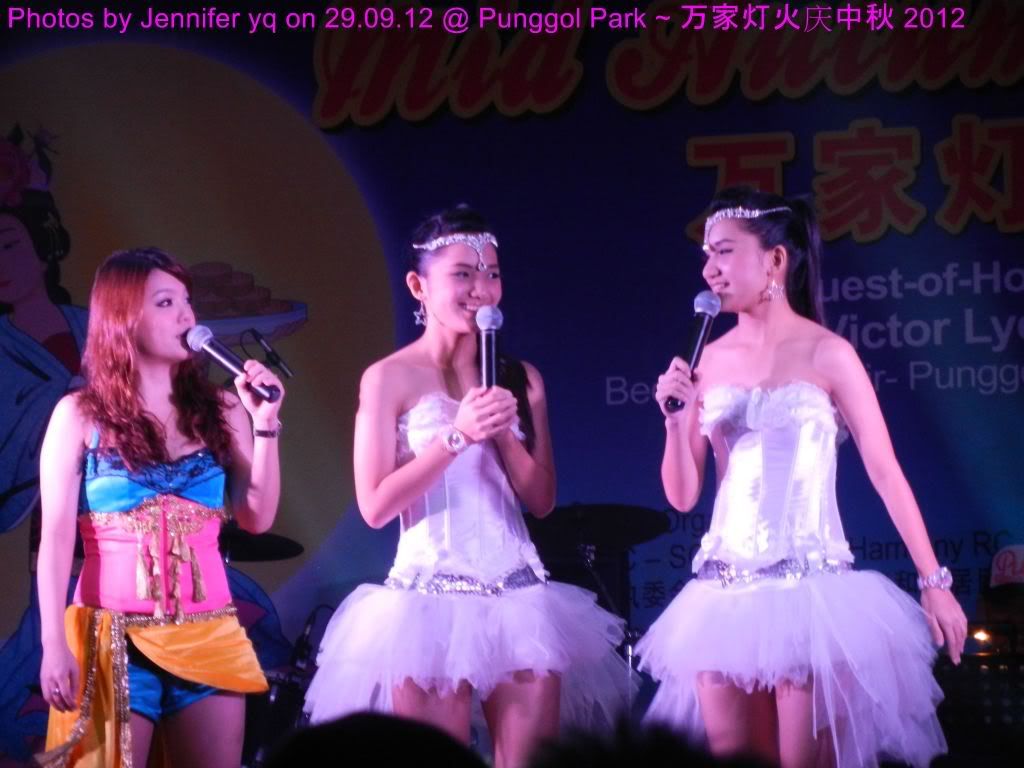 闪亮姐妹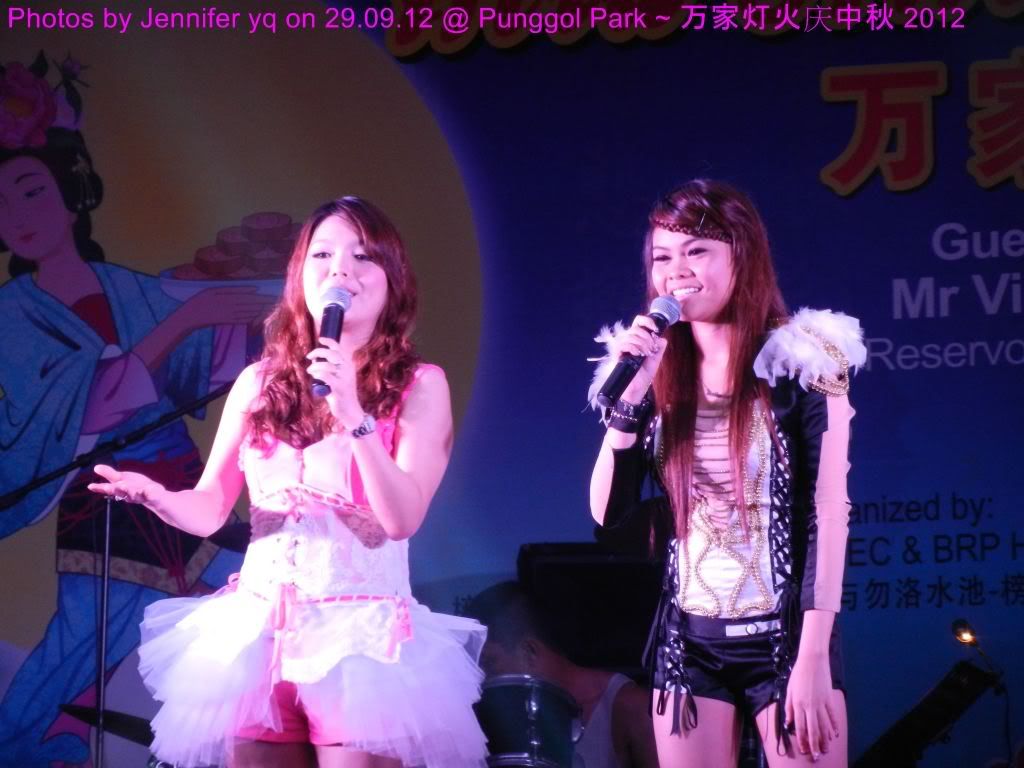 Chen Kai Qing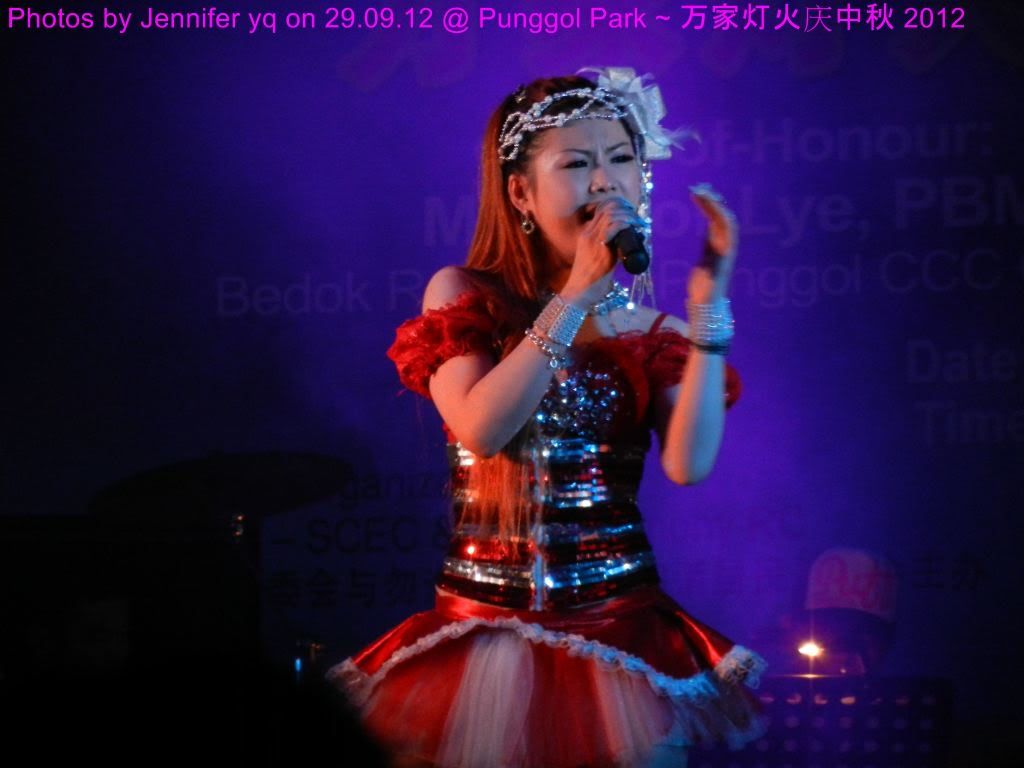 Ting Ting, love her overall look tonight, very princess esp her headgear.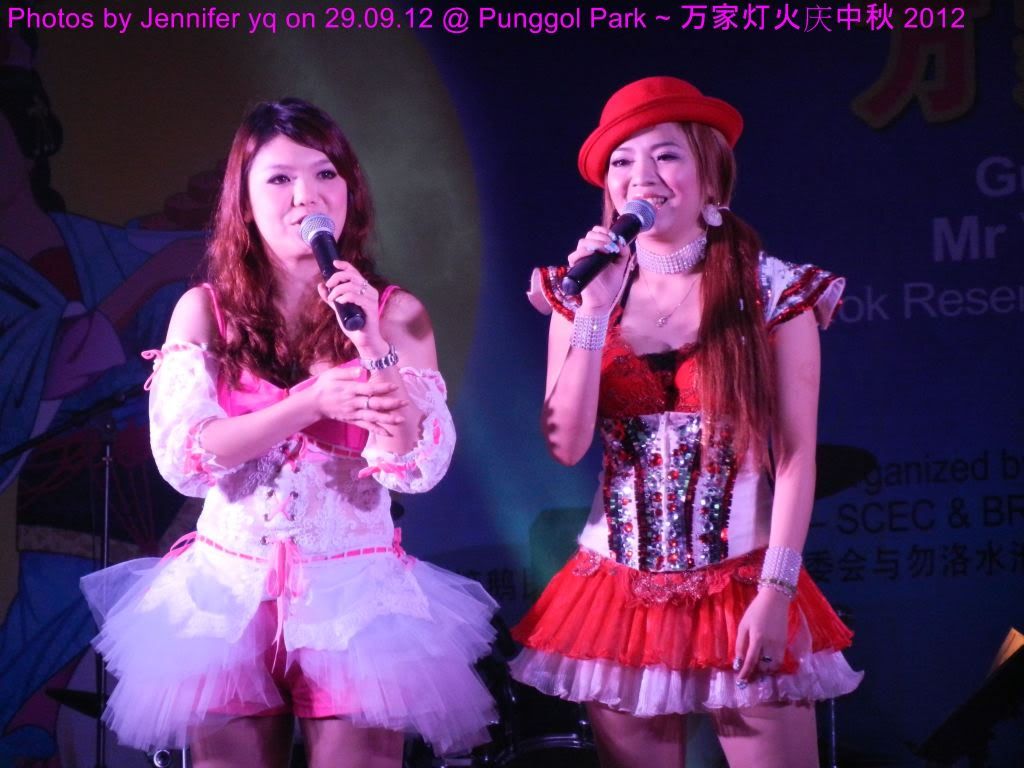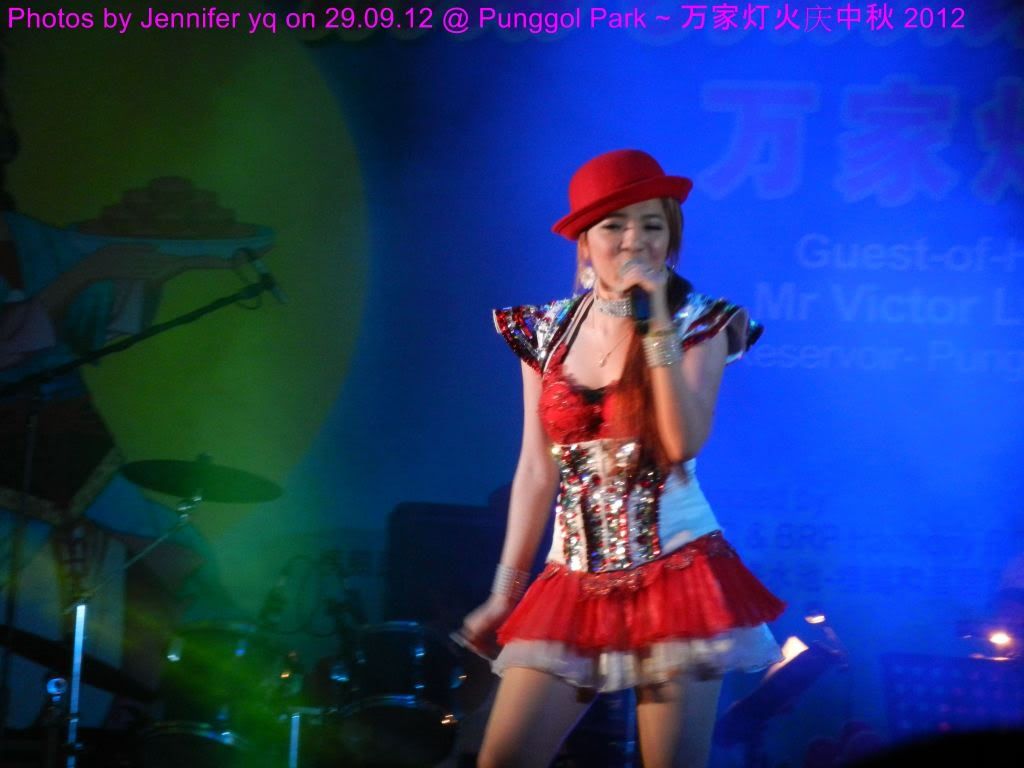 Last singer, Wu Pei Zhi.