Jennifer say:

30/07/2012 农历6月12日 (Mon):
Went to Blk 461 again. Tonight we were late, we arrived only at 830 pm. But we are glad we went, Wang Lei showtime with Zheng yin yin are so funny. really enjoyable to see them talking in pigs languages.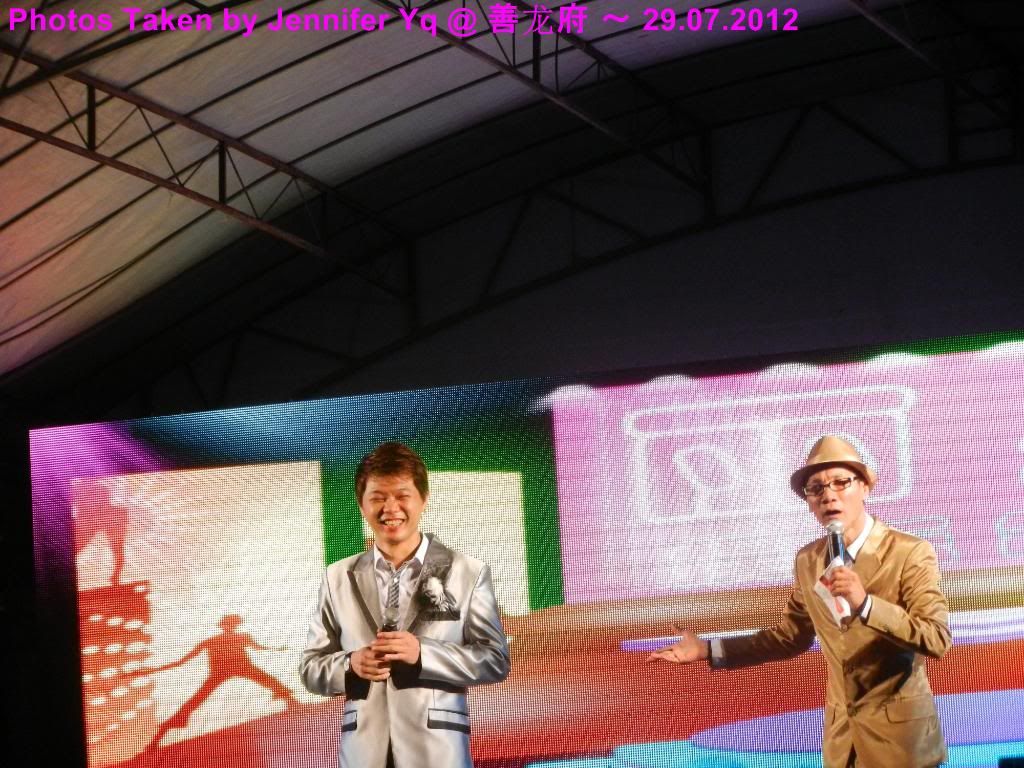 Ah Lun - this is not the first time i heard him sing. but somehow, he do not leave any deep impression for me. But i am quite suprised that he is a hawker selling Yong tau foo in a JC. Most singers only sing as their main occupation so i guess he is really hardworking.
龙飞凤舞,弟弟王龙,姐姐王菲燕(Take note the chinese name maynot be spell this way as they are introduced by their group name. I remember the name when they self introduced themselves so any error, please forgive me.) First time heard them, they rock. One simple word only ROCK.They are brought into Singapore by Wang Lei.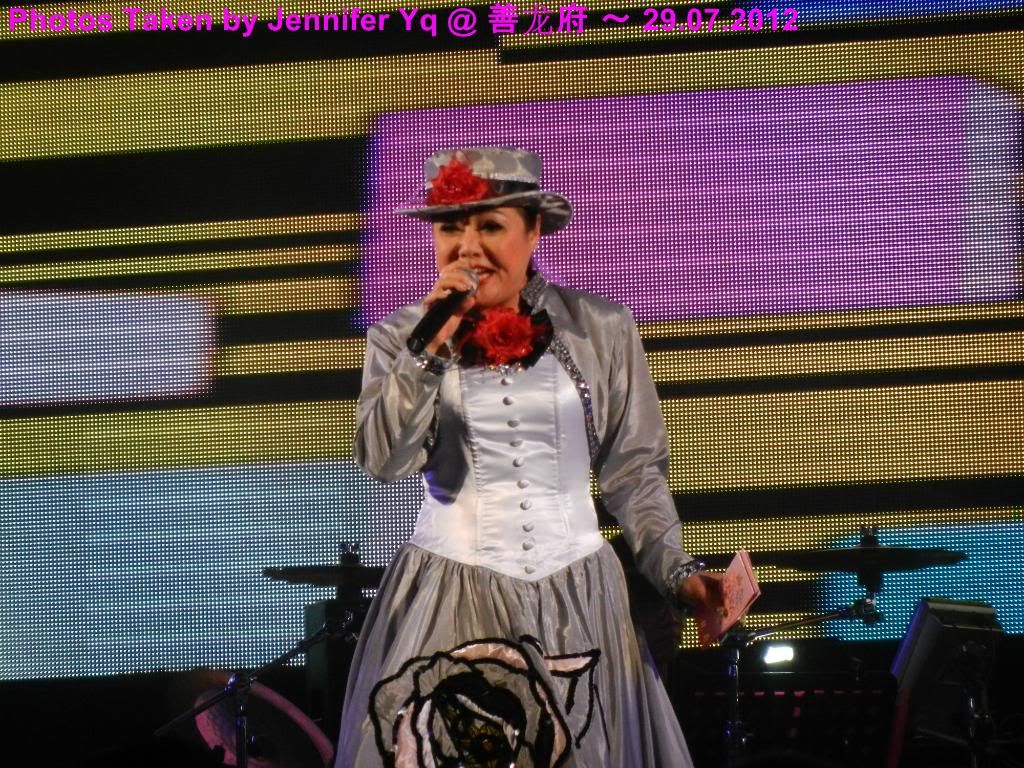 Zhu Li Li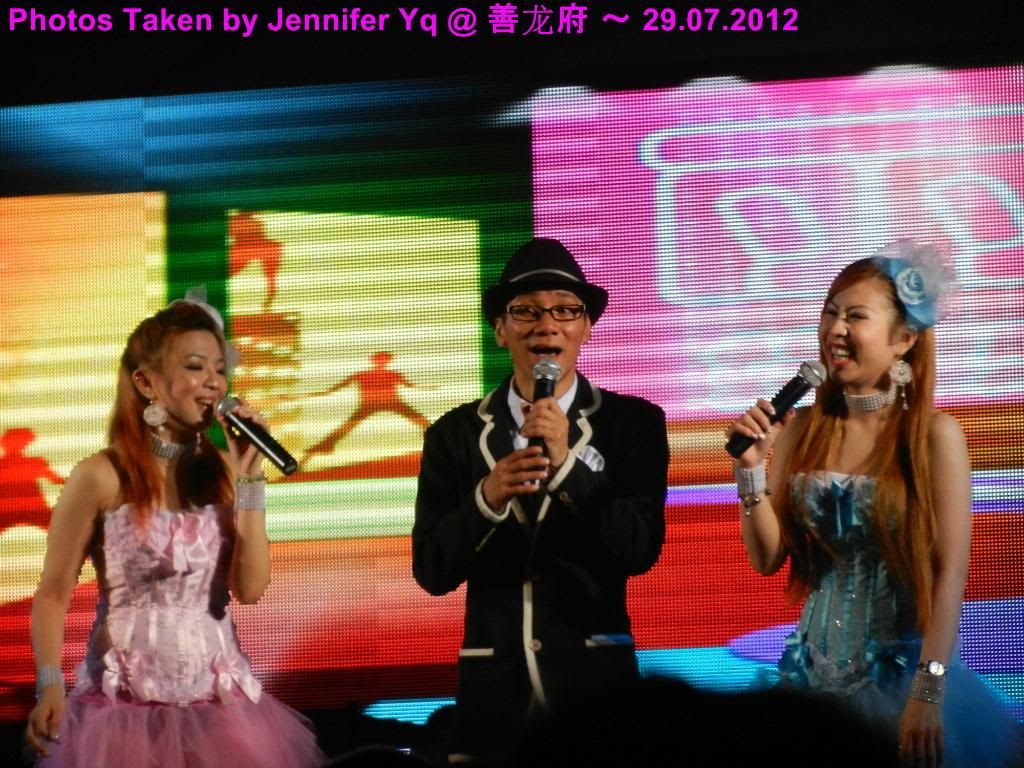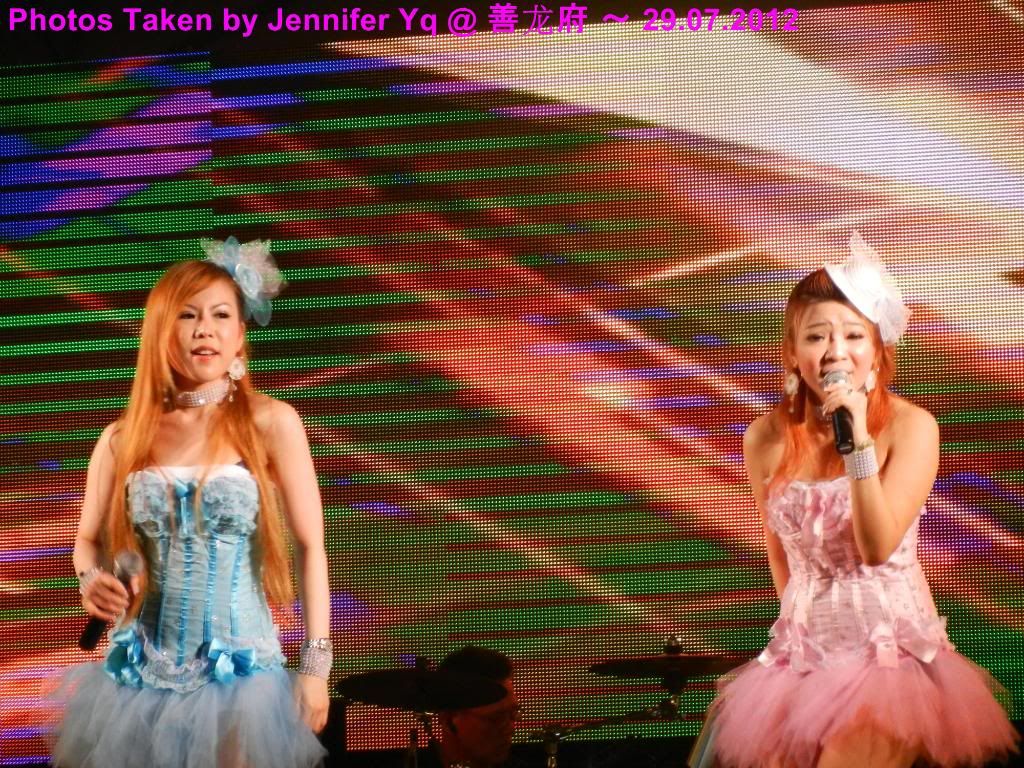 Princess Zhi and Ting. Our getai princess are growing by numbers.
Hong Yang. Seldom see him nowaday as he is busily taking part in competition in Taiwan. As Wang Lei said, he had give up a lot for his singing career. It is easy when you are single and you are young. If you are married and had elderly parents, it is very hard decision.
Zheng Yin Yin, 哈哈果
Last singer, Lee Bao En.