Jennifer say:

22/03/2013★二月初十一日★ Friday
★ Today Getai - Good - I like the large area of space the stage is located in. It meant that whatever position u stand, u can see the stage clearly. The stage is also very big, nice. Tonight is a 大二伯 temple event getai. On my way out of the area at 9pm, meet 大爷伯 和 二爷伯, give a respectable bow to them. 大爷伯 gave me a coin for 平安,I am very 感恩。
★Time watched:7.35 pm to 9.00 pm.
★Today Crowd: Lot of People tonight
★Videos upload to youtube: 3 videos, went there to watch Tian Yue sing
★Me abt today Getai - Went alone tonight directly after work. Mr Tan helped me get a seat, quite 感恩 to him for doing this. But 2 hours after returning home, my mood changed to happy to sad. dun wan to say anything but i realized comments in FB is very dangerous place coz u may be misunderstood by ppl easily.写者无心,看者错意 anyohow type this rubbish chinese that represent my thinking. The reason why i watched till 9 pm is not because the show is not entertaining, i usually do not watch full show when i am alone coz i do not want to return home too late by myself and secondly, sometimes need to take dinner at home and also ensure my eldest cat sweetie get her dinner, without me, she also refuse to eat her food. Worry abt sweetie when i go overseas next monday.haiz... why this happen, so sad..sad sad sad sad sad sad... very bad feeling.
天悦 ~ 陪酒 - nice song..sad nice song.
天悦 ~ 心爱的甭哭 - Emo song by Tian Yue but i liked. Any old songs i also like even if it is emo. I am not so old still like old songs..haizz...
天悦 ~ 爱的路上千万里组曲
荣华getai Banner
My Location, thank to Mr Tan, i am able to get such a clear view.
Dong shi Qiang
Wang Lei is so funny tonight..too bad i cannot stay too long.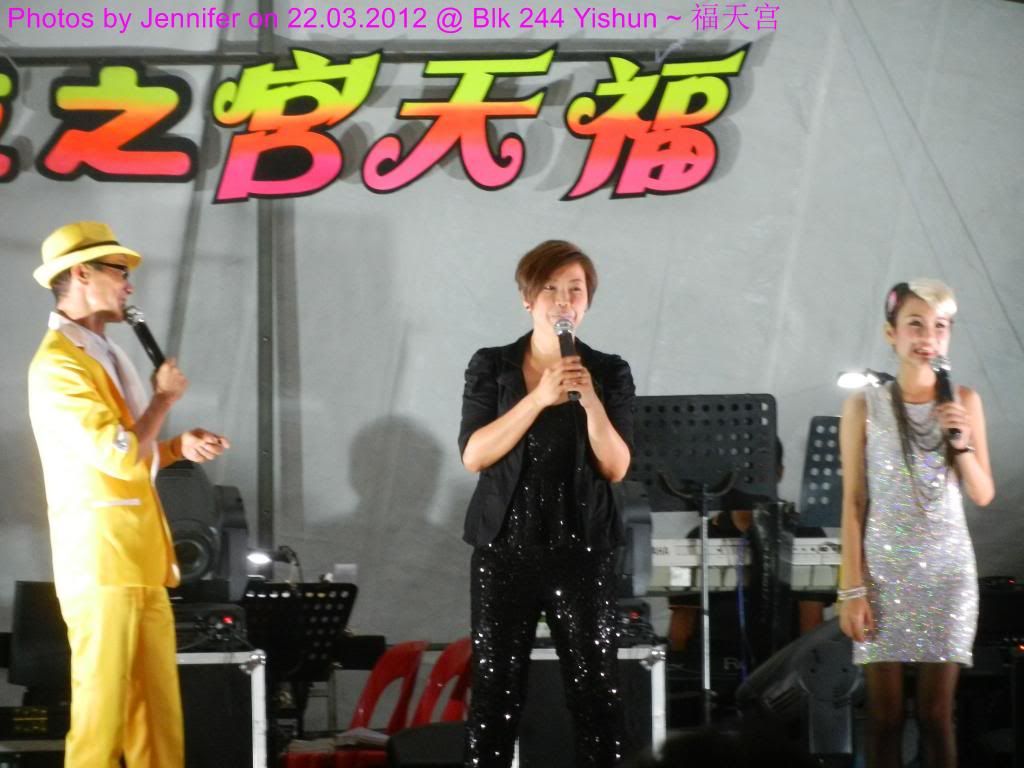 Name TBC - forget her name, think is Wan Jun. Heard she used to sing getai also. Her voice quite good.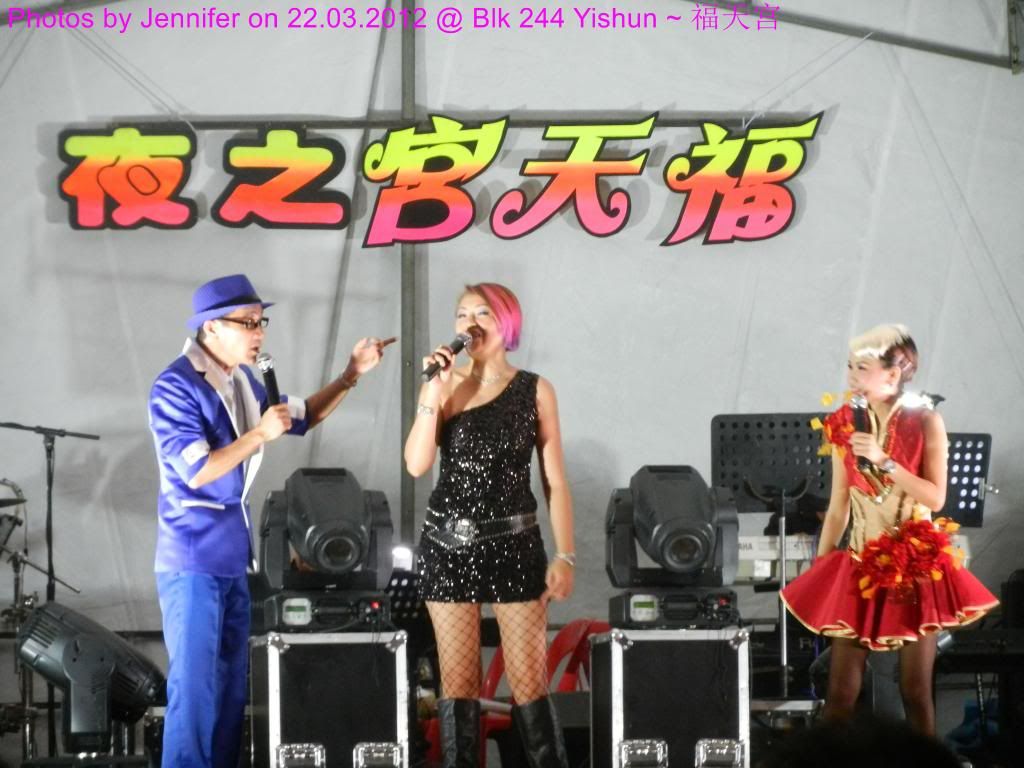 Chen Shi Ting
Hosts
Zhaung Qing Yu