Jennifer say:

28.09.10 (Mon) 农历8月10日
Mum and I went to Bendemmer Road near Boon Keng MRT station on Monday, 28/9/2009 to watch getai. We are informed by Hao Hao and Wang Bihua at the Serangoon North Getai that there would be a getai in memory of lin li whom passed away last year. I had at first though that the host is Hao Hao.Nevertheless, it is a nice trip as there are over 30 singers that night although we were late in watching the performance.
Mum and I had lost our way, we exit from wrong side of the station. Walk and walk till we can heard the speaker from the stage that directed us to the correct area. The open field is actually opposite dad' ex company, we should have taken bus 147 directly from our area to the open field at Bendemer Road. After some 30 min walk around the Boon Keng MRT, we finally found our way to the stage at around 8.45 pm.
It is an eye-opening to watch so many singers at one go - there is my favourite Hao Hao with Da Bao (Bao Bei Jie Mei elder sister), Mingzhu sisters, Lee Bao En, Zheng Ying Ying and Tan Kaiqing. I am not very familiar with the rest of the singers so cannot make any introduction nor do i take any more photos for unfamilar faces. Each singer is entitled to sing one or two songs . The host that night were Wang Lei, Ah Nam and Wang Bihua.
Mum and I were lucky to manage to find a space at the right side of the stage. Get to watch the singers close up. Zheng Ying Ying is so cute, i had watch her performance online.
I found a video of Hao Hao and Da Bao performance for that night taken by gtqueen. Hao Hao danced very well in the second song.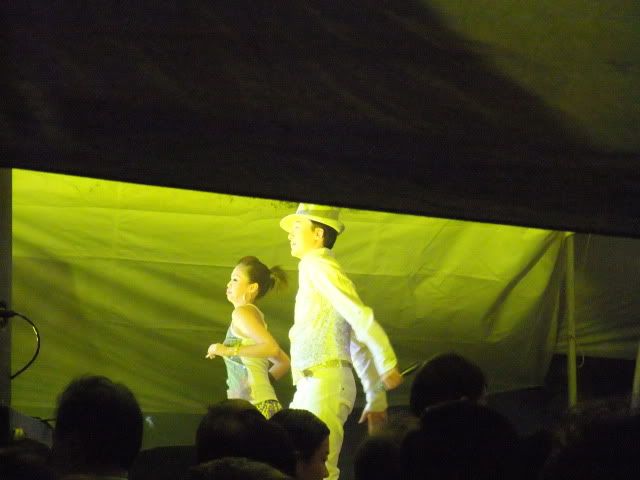 I am able to view hao hao but not much of Da Bao from my position. I was merely holding my camera in the air and clicked non-stop to get a clear shot. I was facing the side of the stage the whole time when Hao Hao was performing till a kind uncle asked me to stand near to the front of the stage as he saw i was trying to get clearer shot in the rows of heads in front of me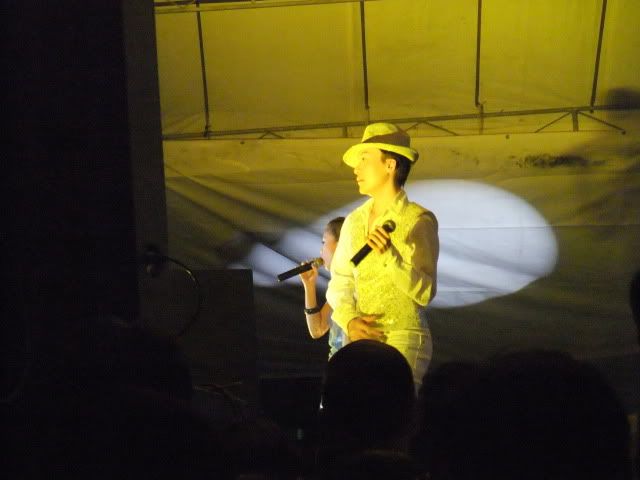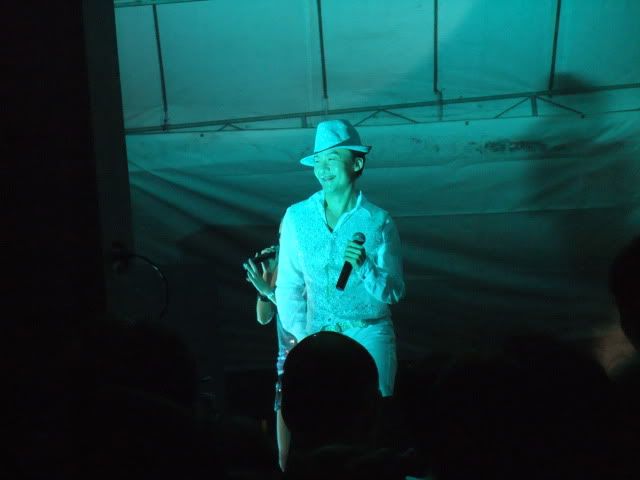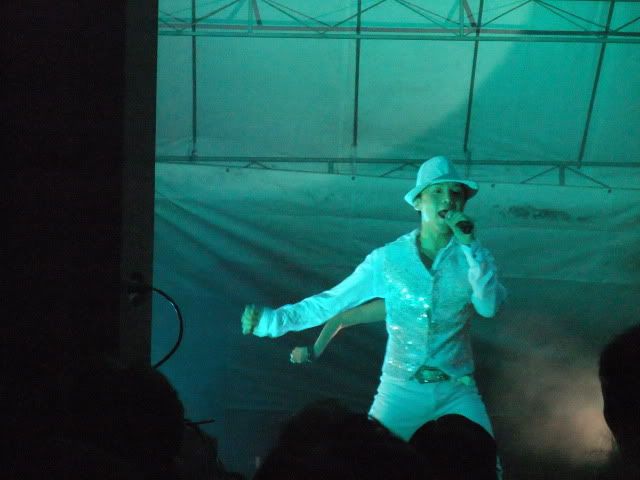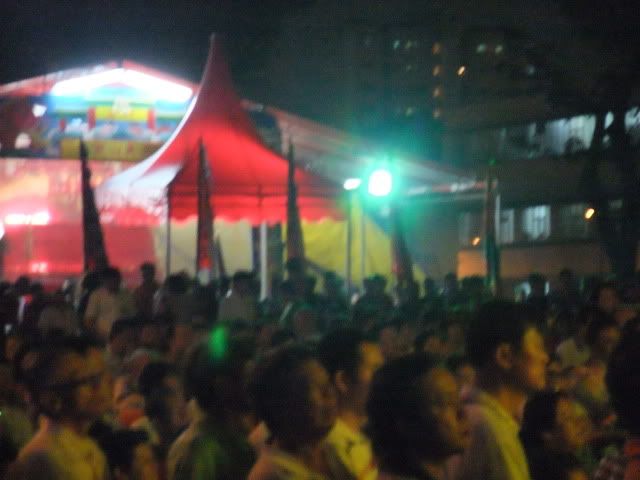 Audience that The newspaper estimated to be around 4000 ++ but from the area, i really doubt we had so many audience that night as the area are quite cramped actually.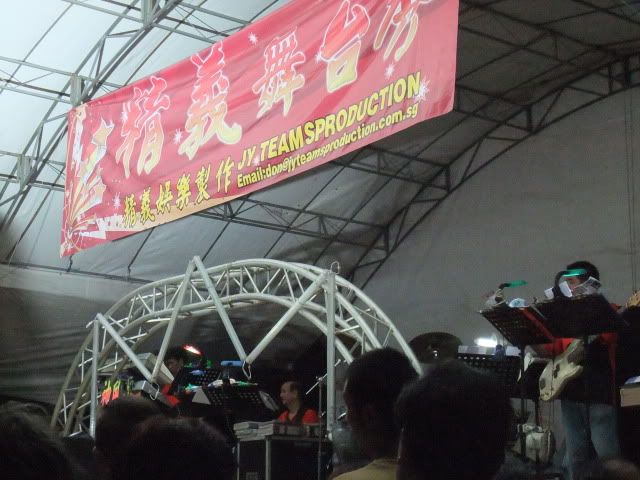 The Live Band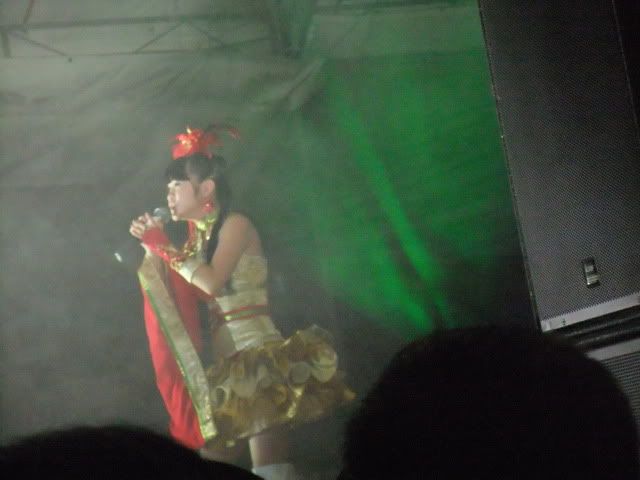 Lee Bao En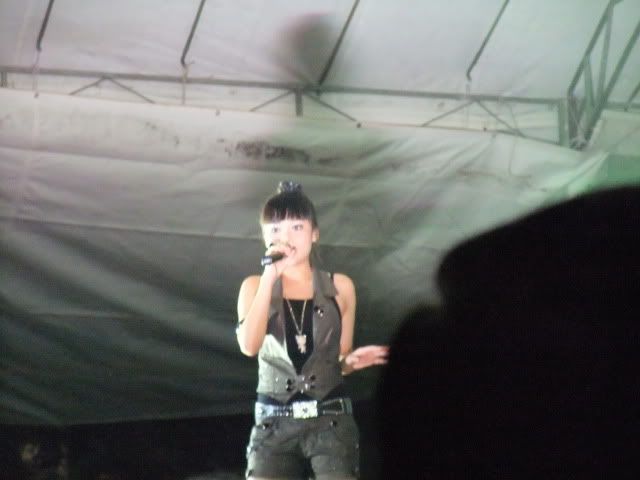 Tan Kai Qing also from JB, Malaysia, like Bao En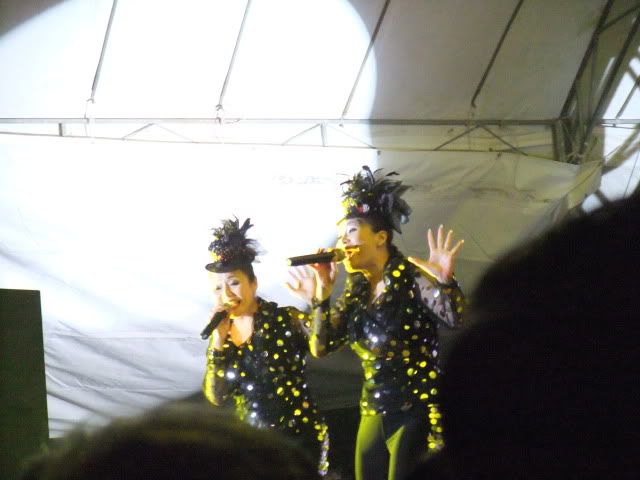 MingZhu Sisters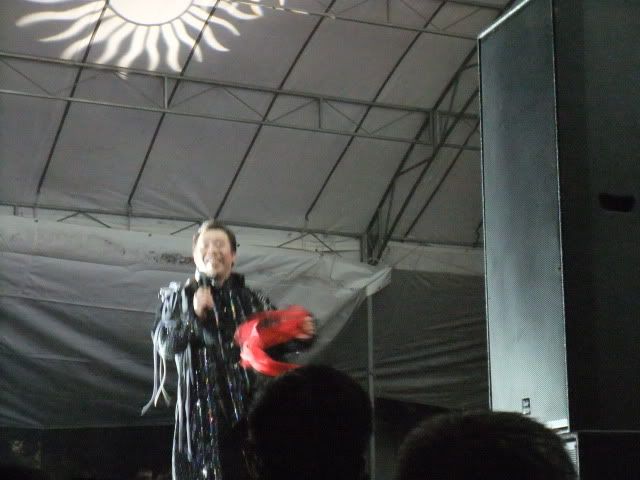 吕伟伦 singing No 3 Mummy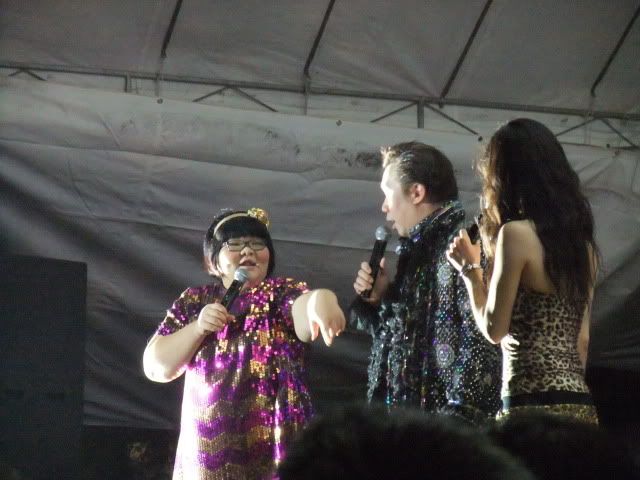 Zheng Ying Ying
Yesterday (29/9), we went to the open field opposite Hougang Police station at Hougang Ave 4. The host was Wang Lei and Ah Nam. Both were super funny yesterday. Yesterday was also the first time i watched 林姿逸 Lee Zi Yee performing Pole dancing.
Read from the
website
that a 20 min performance will cost the Taizhu at least $800 or more. Wang Lei also tried to perform at the Pole, he was super funny. I heard that this is the first time in Singapore our Getai had pole dancing as performance. I would say that the pole dancing is qutie unique, something special as compared to common singing.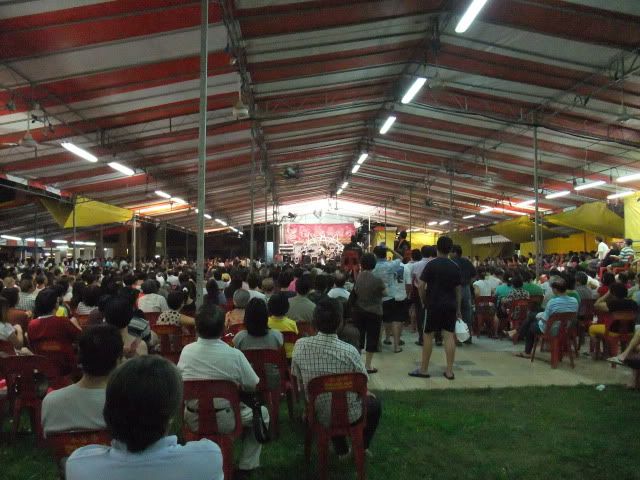 Today Audience - we are lucky to found two chairs - i found my chair at 930pm. We are also blessed to have so many fans on top of the tentage.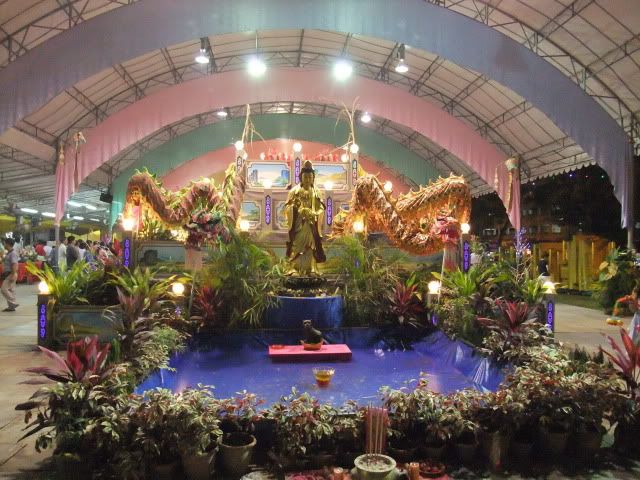 Today getai is for temple celebration. I loved this Guanyin and 'Hu ye'.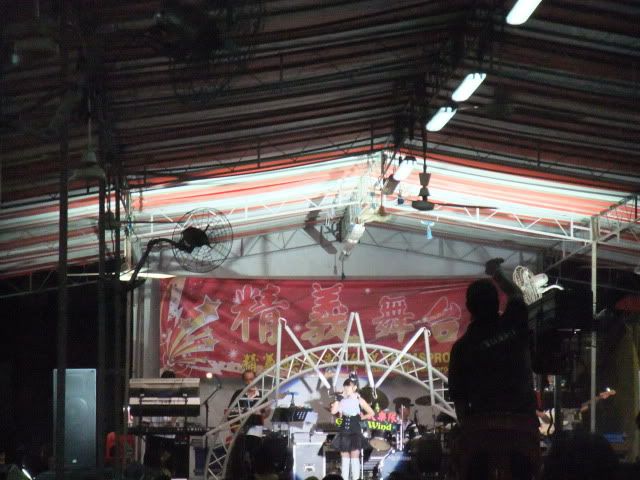 Lee Bao En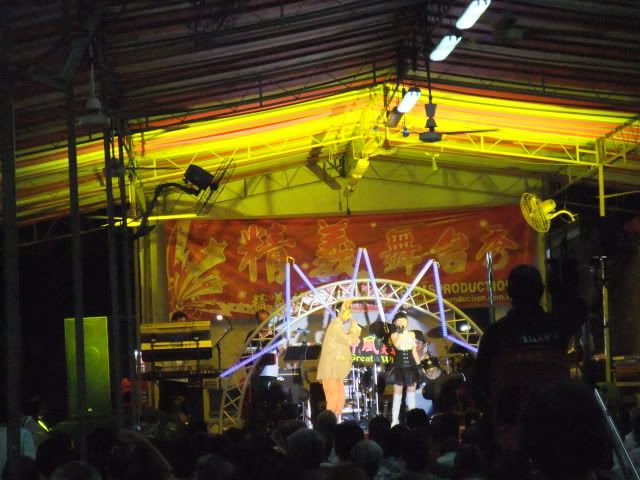 Lee Bao En and Wang Lei singing 男人情女人心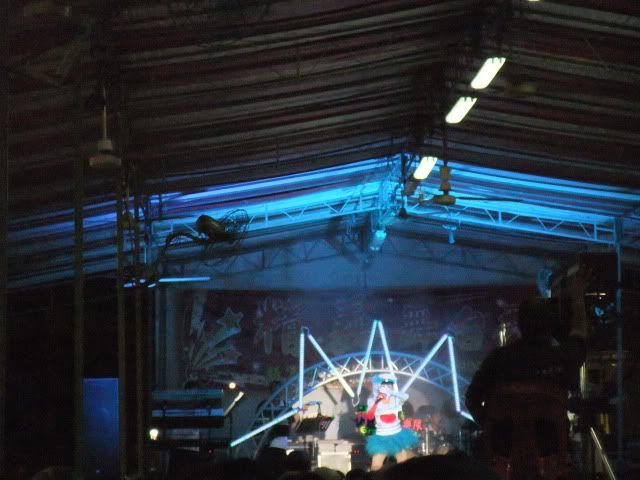 Small MingZhu singing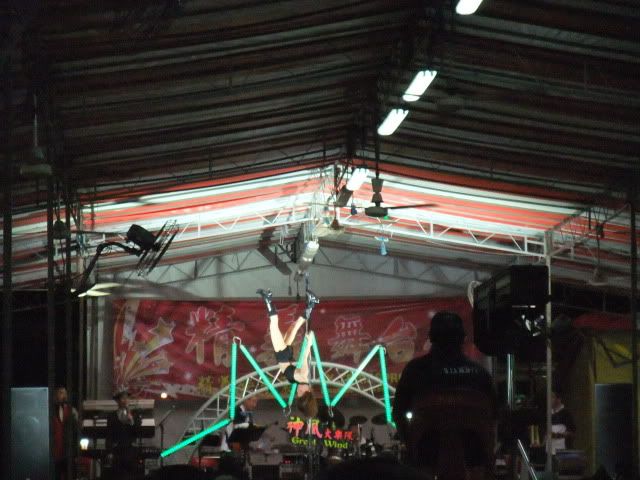 Talented Lee Zi Yee doing pole dancing.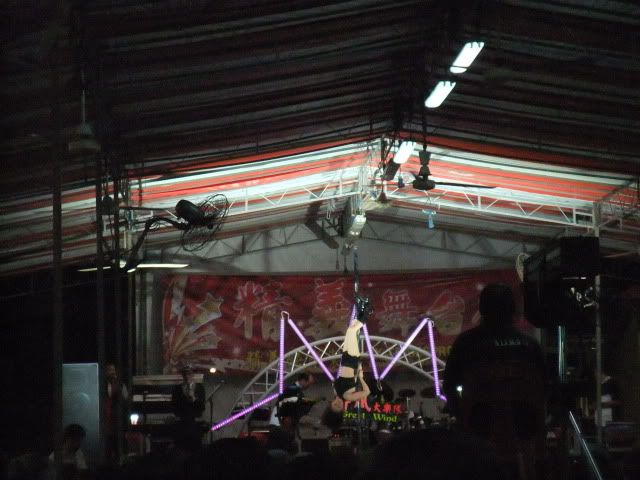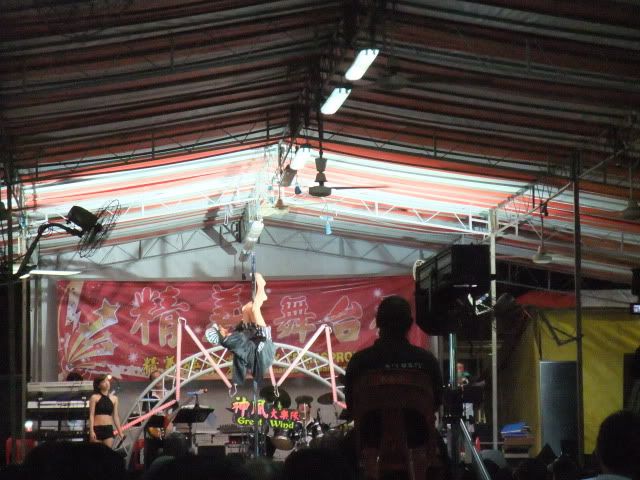 Wang Lei trying pole dancing, he was super funny when he removed his long pants