Jennifer say:

First time watching 江月歌仔戏剧团. I usually watching only Taiwan opera or opera with Taiwanese actors. Tonight there are quite a number of taiwan actors. Quite the story a bit too long-wing esp toward the ending. I dun enjoyed tonight performance, i think i dun like the story plot mah, not say the performance. The performance is nice esp the taiwan actor, 陳昕宇. His 小生 look is quite charming.
The King's advisor is said to have Yin Yang eyes and he had advised the king to kill 赵飞燕 as he see an prediction that she will take over the king's place in future.
The Queen begged for the king not to kill feiyan. As a result, Feiyan was asked to leave the palace.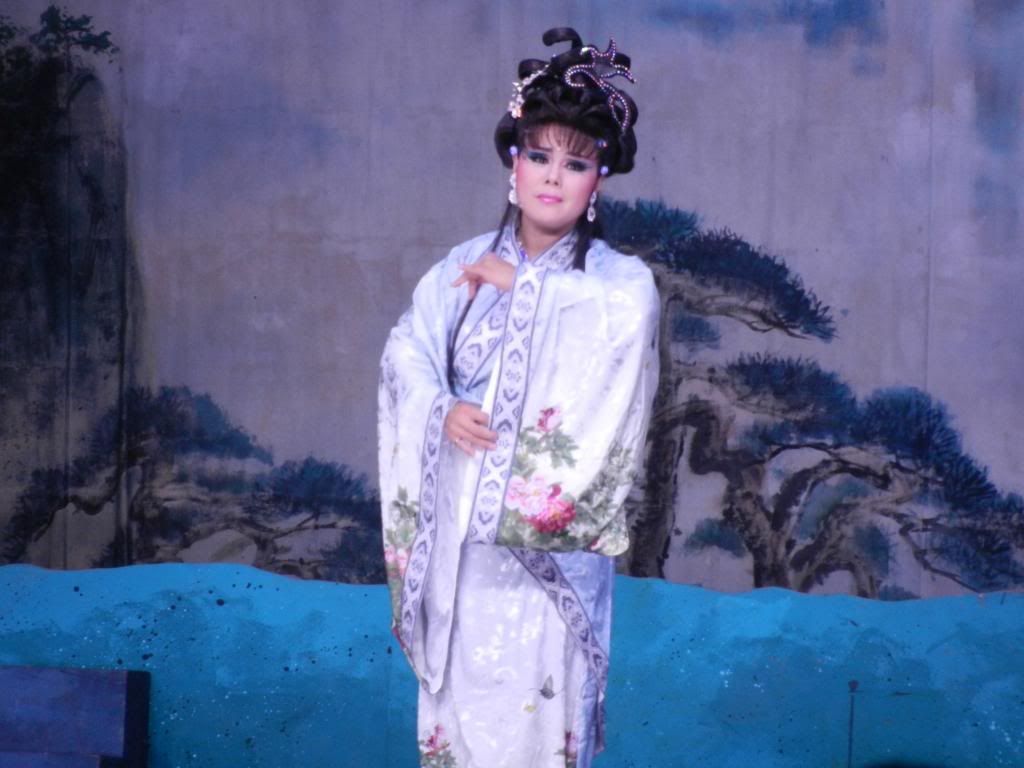 The prince meet his mother and wanted to bring her home
Fei Yan returned to the palace when the queen said good words for her
She is furious at the adviser for suggesting the king to kill her.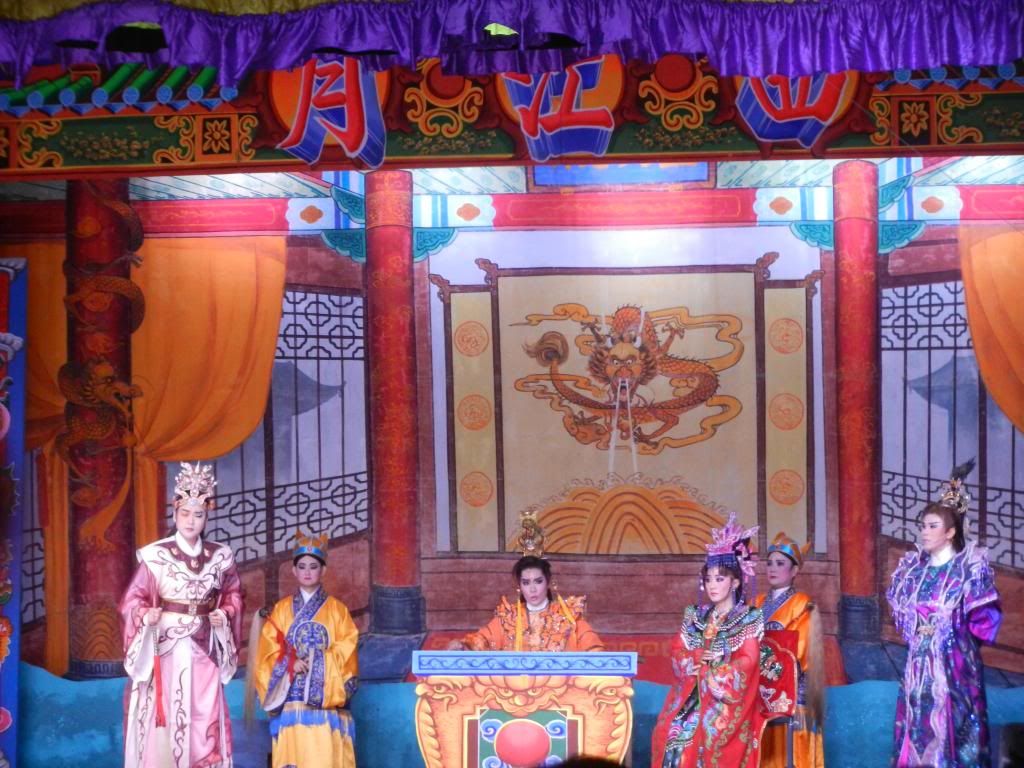 Feiyan was casted into 冷宫. As a result, she plot to take over the crown.
Evil officer plot with feiyan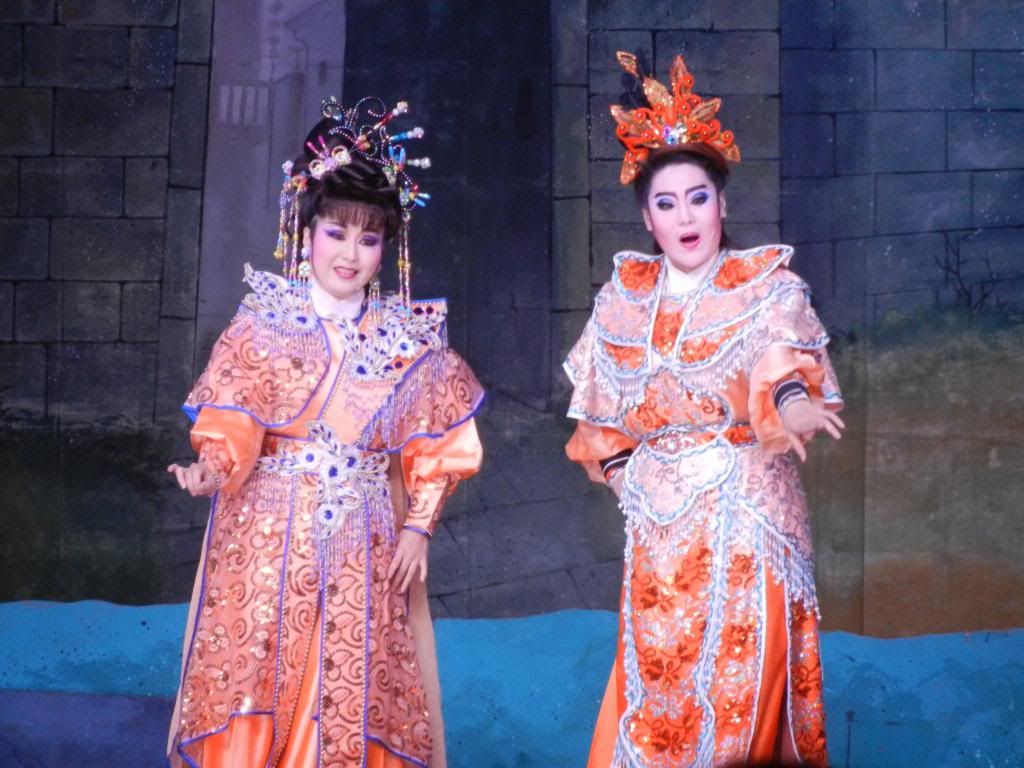 Fei Yan siblings assisted in the overpowering of the king and his soliders
The queen is full of regret for helping feiyan to re-enter the palace.
The king was forced to leave the palace.
The King become a monk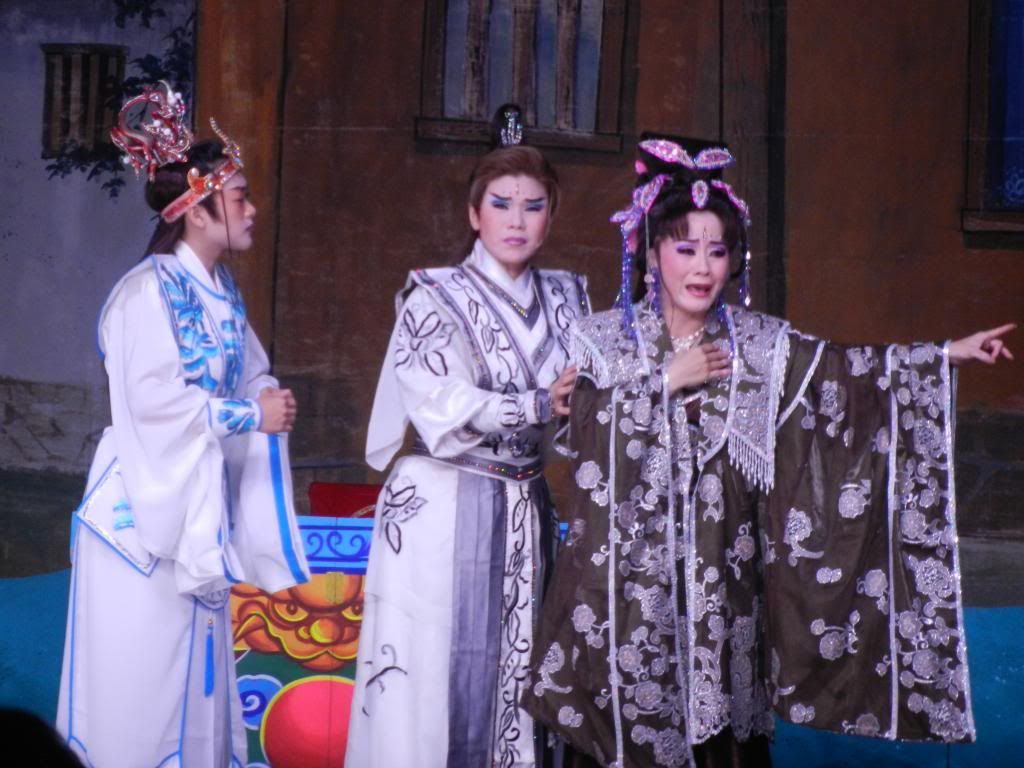 The advisor asked the queen to ask her brother to help her take back the crown.
The queen's brother assisted her. In the end, feiyan killed herself.