Jennifer say:

28.04.10 - Today Had went to AMK Blk 527 market area carpark to watch getai. I am very impressed by the amount of money the market committee put in for this getai. The stage is so big, the band is so very supreme, the dancers - 黑猫 are very pretty and dances well and all the singers are very good. Today is a nice getai performance.
I had managed to find a look standing position near the rear rows. So long as i managed to find a position near the rear and the rear rows are not very far from the stage, i usually managed to get a good photos shots.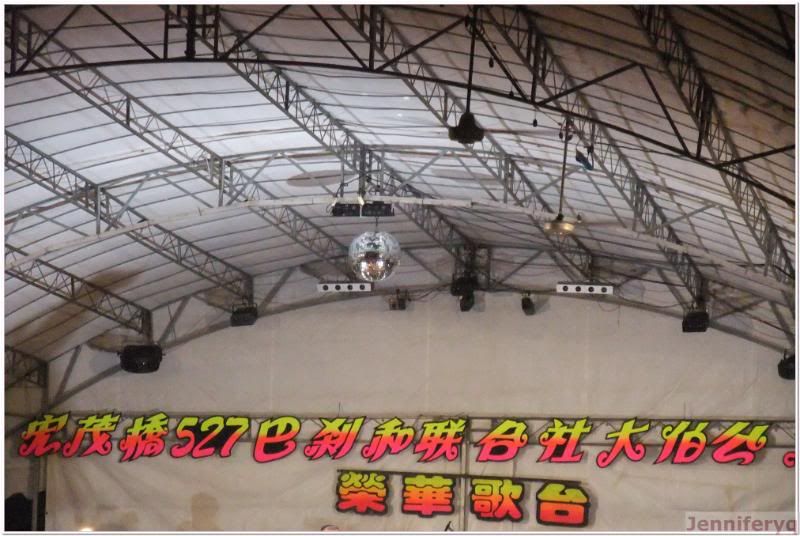 Getai Banner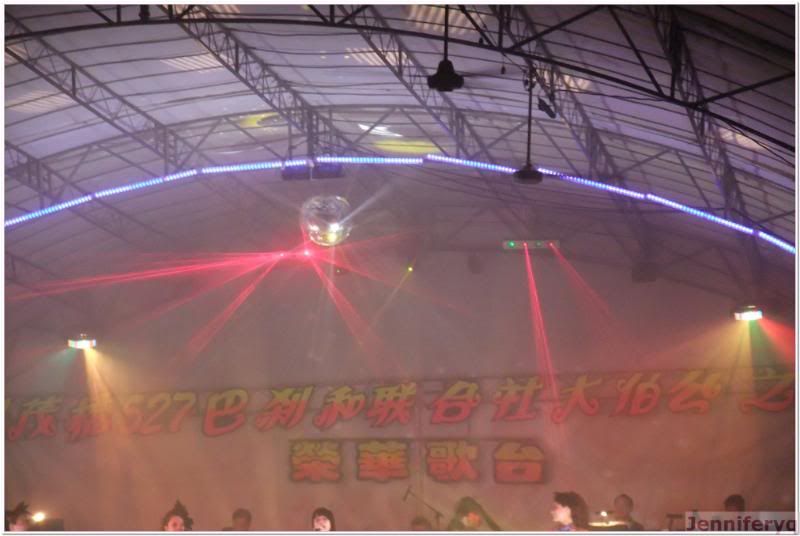 Getai Banner with lighting system on, i love the large disco ball above, so very blink blink..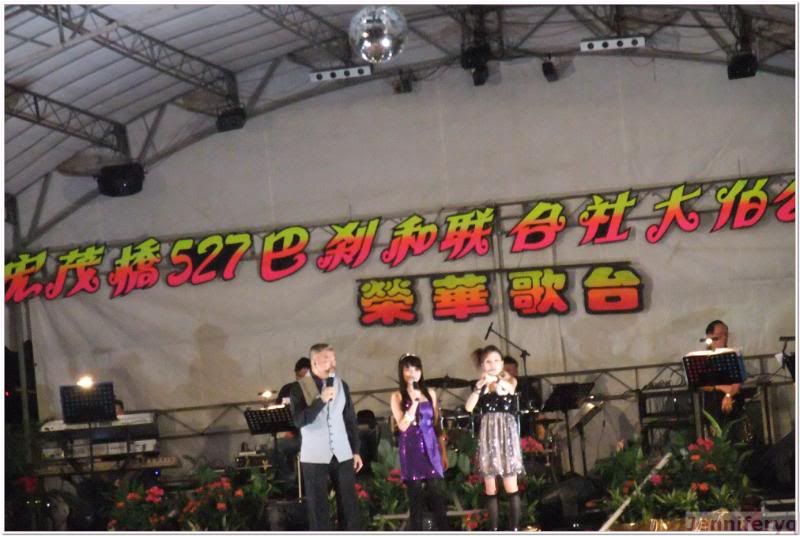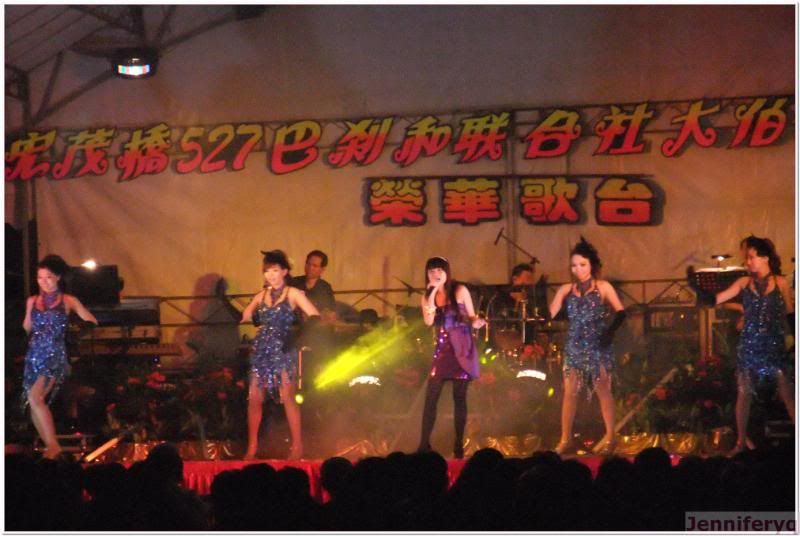 Tan Kai Qing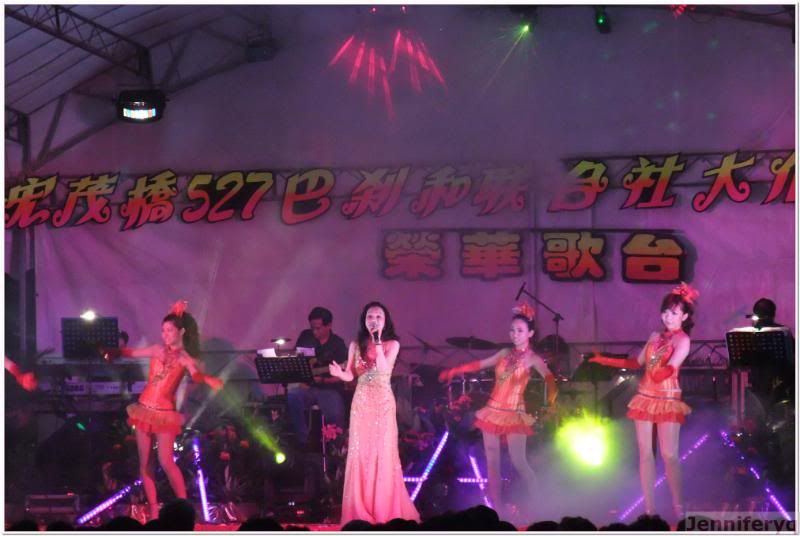 Xian Hong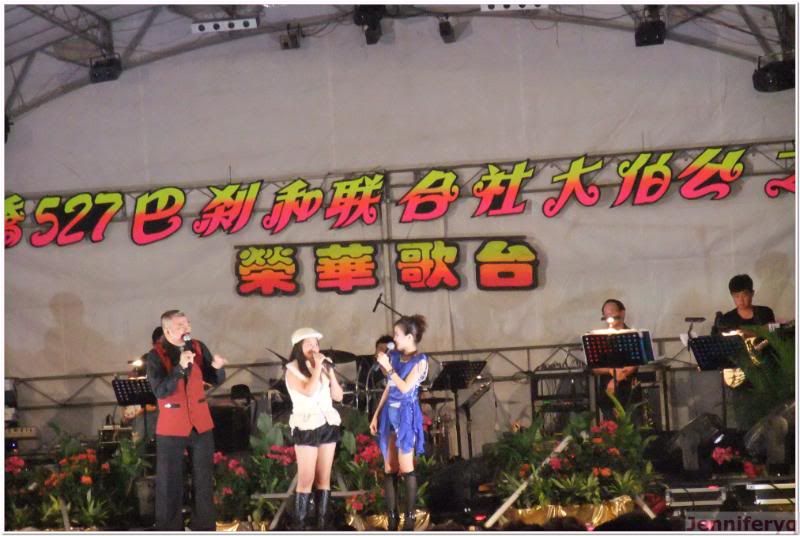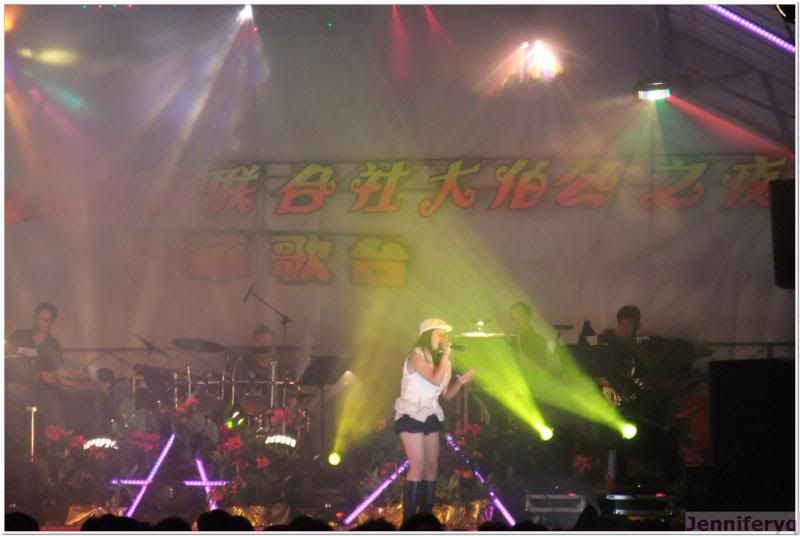 Jing Hong - 15 year old girl with a powerful vocal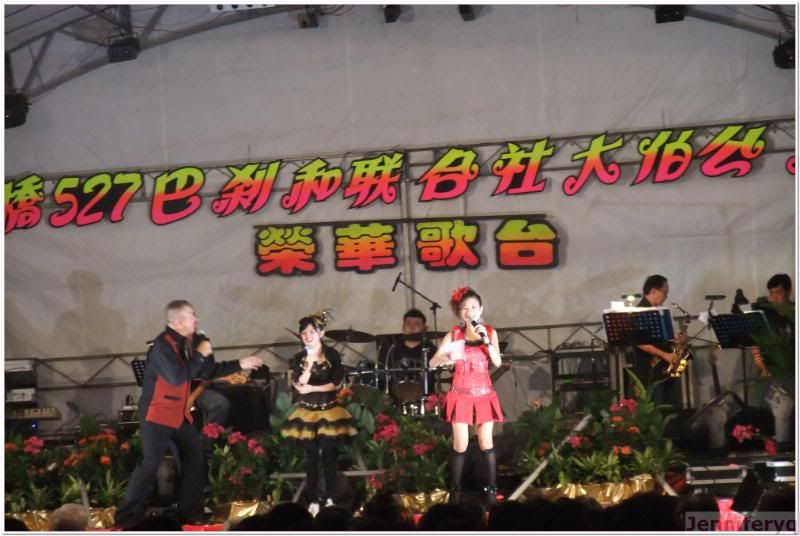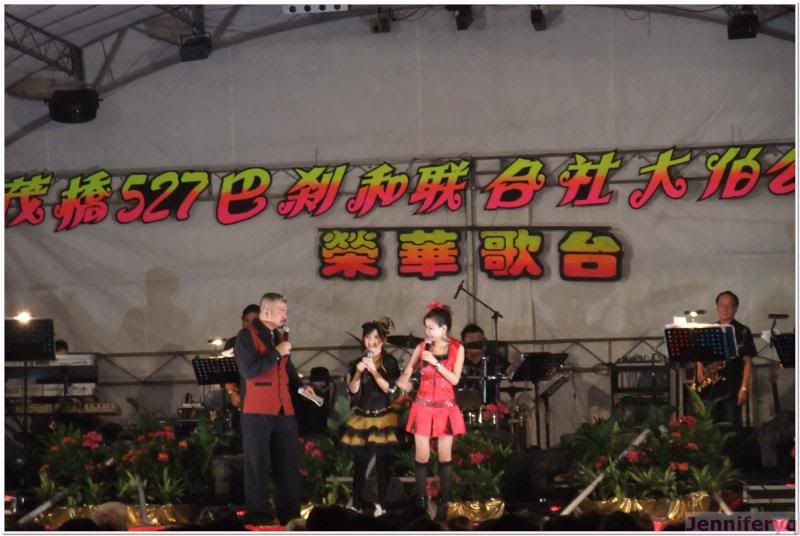 Bao En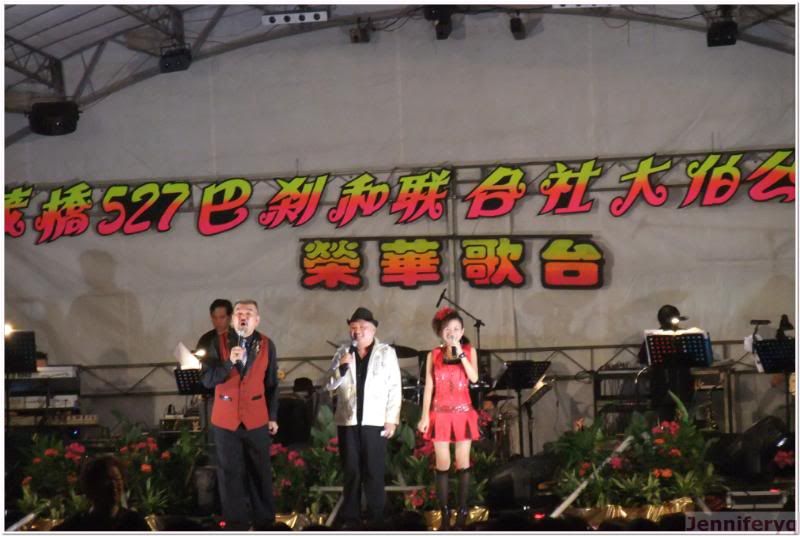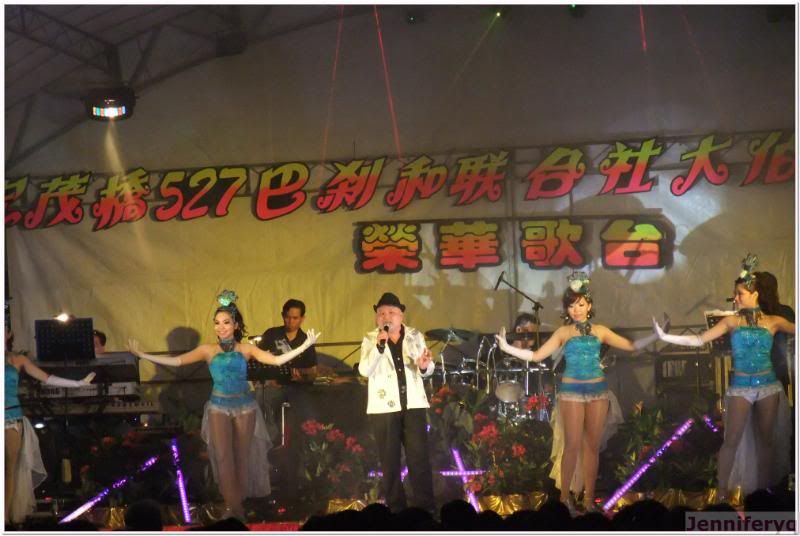 Zhi Quan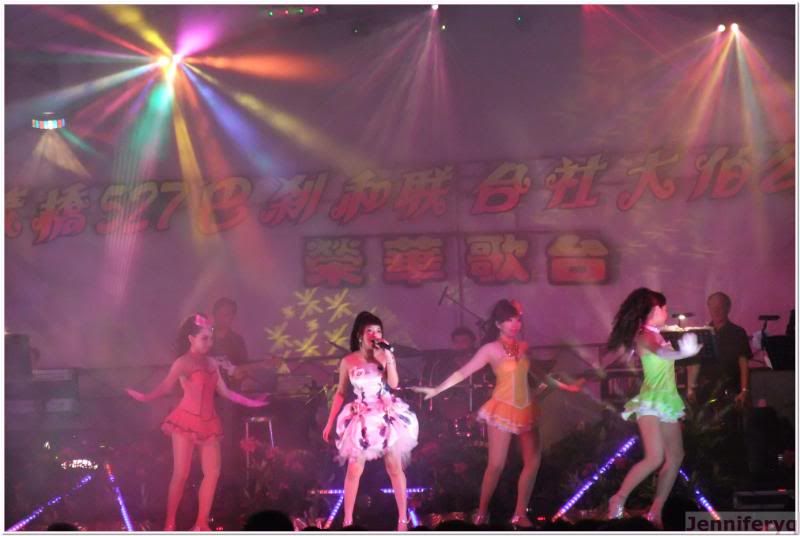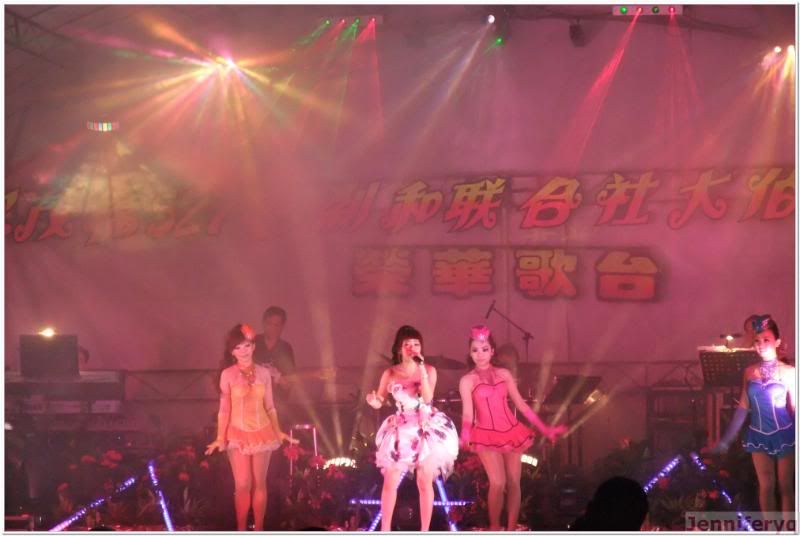 Wu Pei Zhi - I liked the dancers colouring dressing esp blue.. blue is a nice colour on girls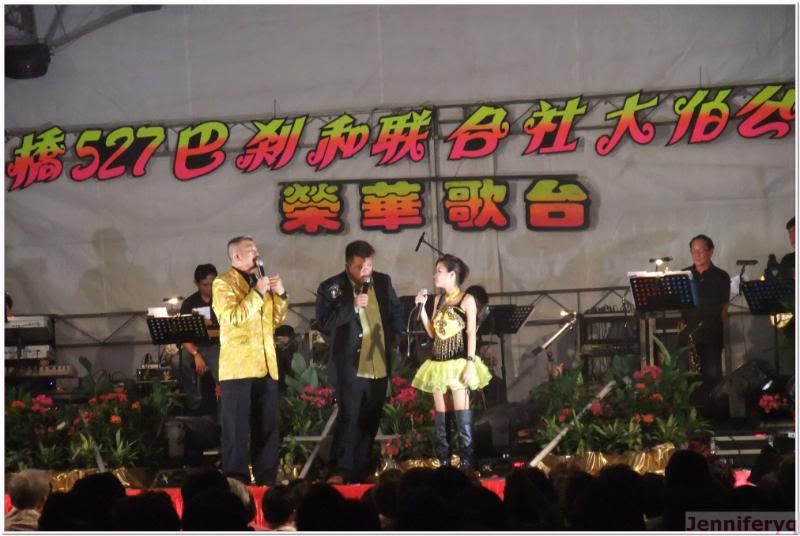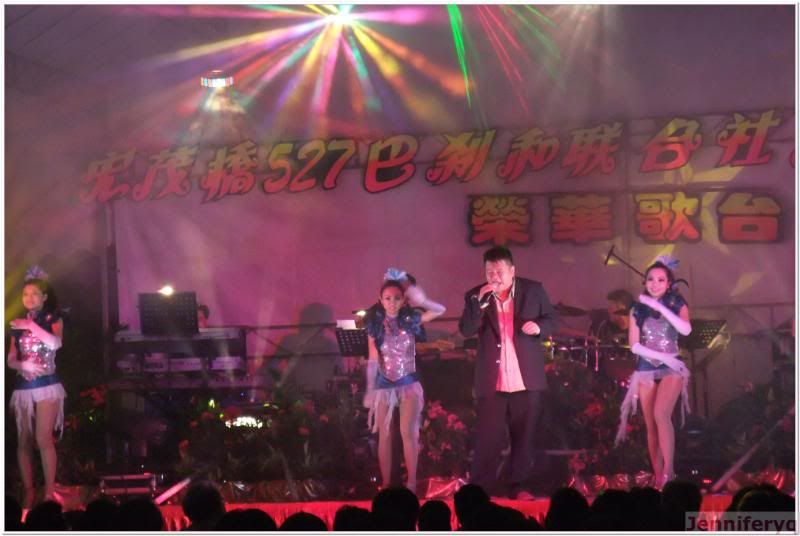 Zhuang Qing Yu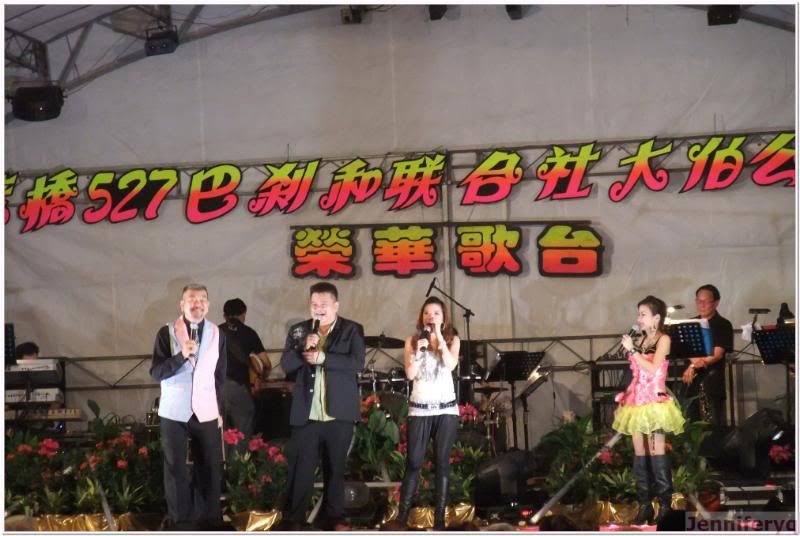 Lim Si Ling