Jennifer say:

29/01/2012 农历正月七日 (Sun): Went to Blk 453 AMK alone coz mum was not keen to watch a dinner getai. I am also not too keen but since got idol and the venue is so near, i just go to watch.
I can only watch from the stall area coz the further side was too far from the stage and i am blocked by the waitress.
Today is an okay only getai, not much wow feel..
Sun Qiong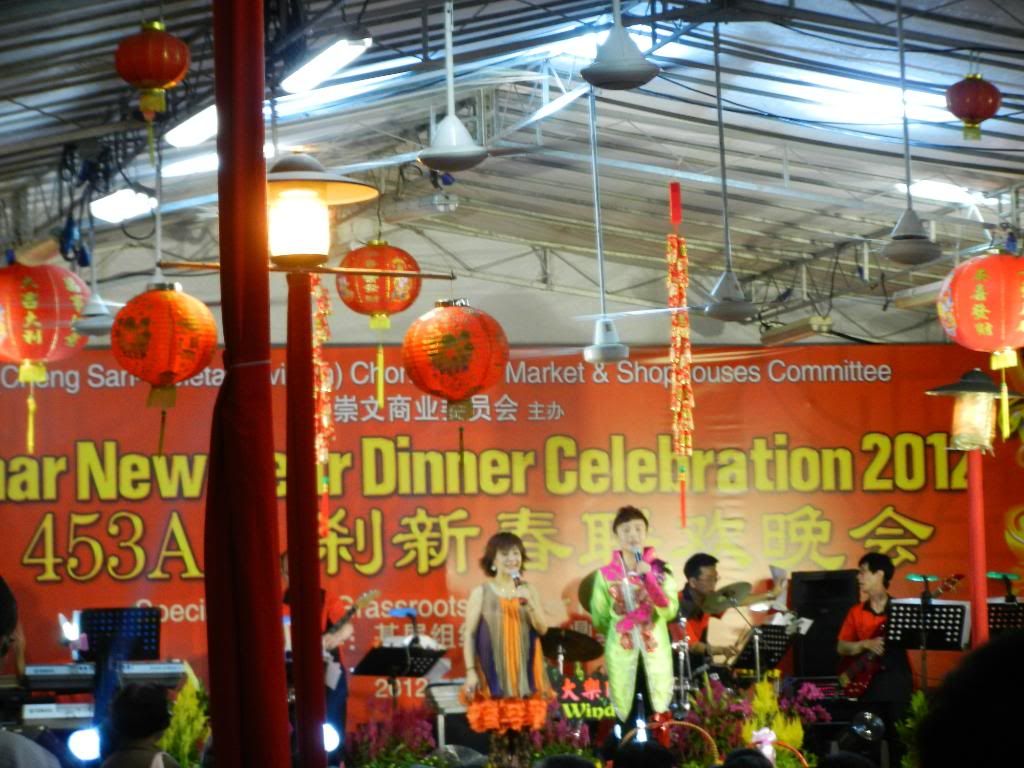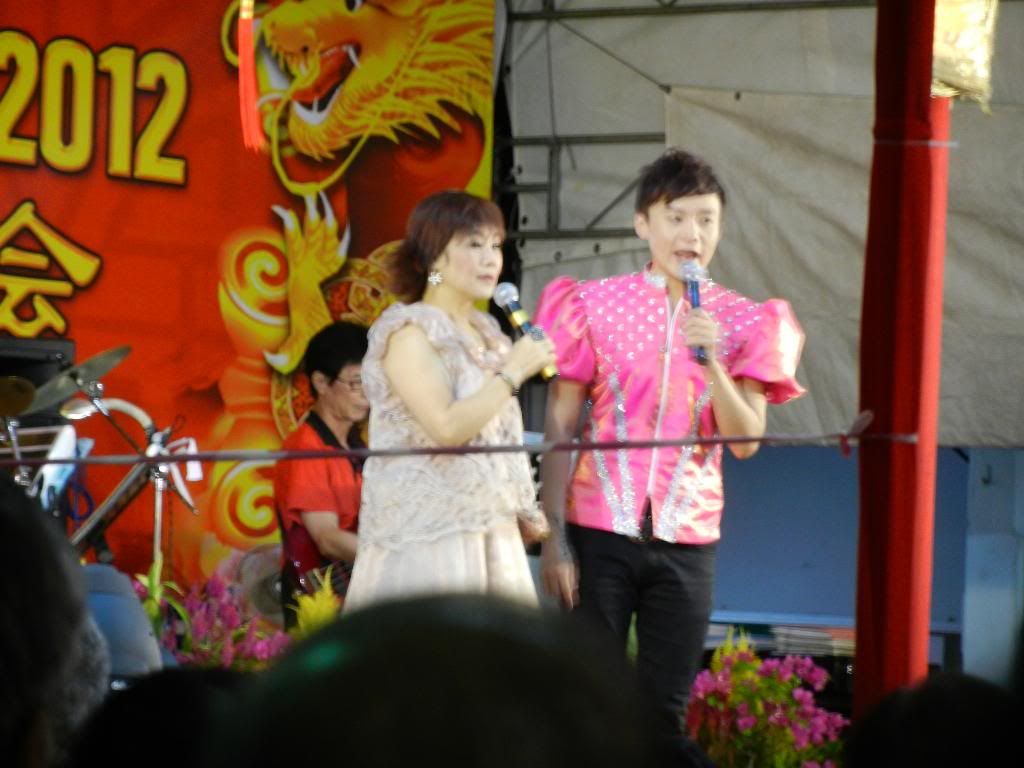 Hao Hao and Qiong Fang
Yi Wen
Lan Xiao Ling
Name TBC
Xian Hong - i like her dressed in so traditional costume, i forget whether this is an 西藏 or Jianxi dressing
Name TBC - forget name again.. haizz
Bao En