Jennifer say:

26.11.10 (Fri) - Today went to my area to watch getai. When i was at home, i received a sms from my getai friend that my idol HH will be singing later. Was extremely happy so i walked my way fast to the area. Reached there looking like siao za bo as i am extremely hot. i sweated easily...Getai started at 7.30 but i only arrived at 805 pm. The event ended at 10 pm. Shi Ling was singing when i arrived.
Today is a karaoke getai with no live band but i quite enjoy the performance. I think every single singers sing very well. Luckily i arrived with a chair.. although there is full tentage, there are only that few chairs.
Getai Banner - today getai organised by Serangoon North Merchants' association
Zhong Jin Ling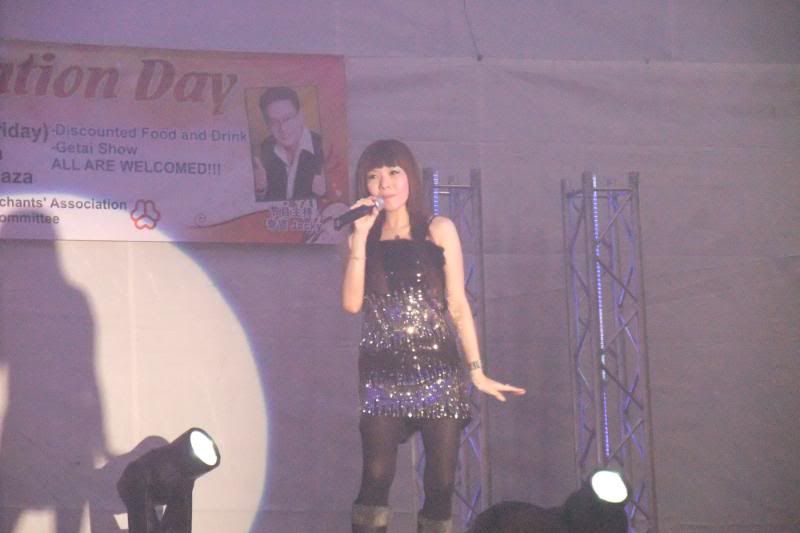 He Pei Ling - i liked her jolin's song. Will try to upload this song into my youtube account
Zheng Ying Ying - she is very funny when she asked the audience if they got any son for her to know. Like what Qi Xuan said, she is actually not ugly and she had a nice dimples that every girl will want to have.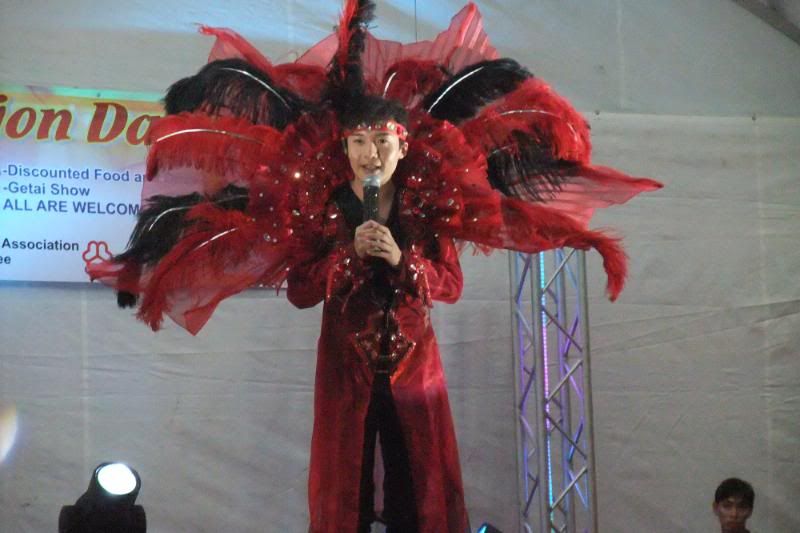 My Idol, Hao Hao. Super happy to see him so close althought half of the time i was busy taking video of him
Zhu Li Li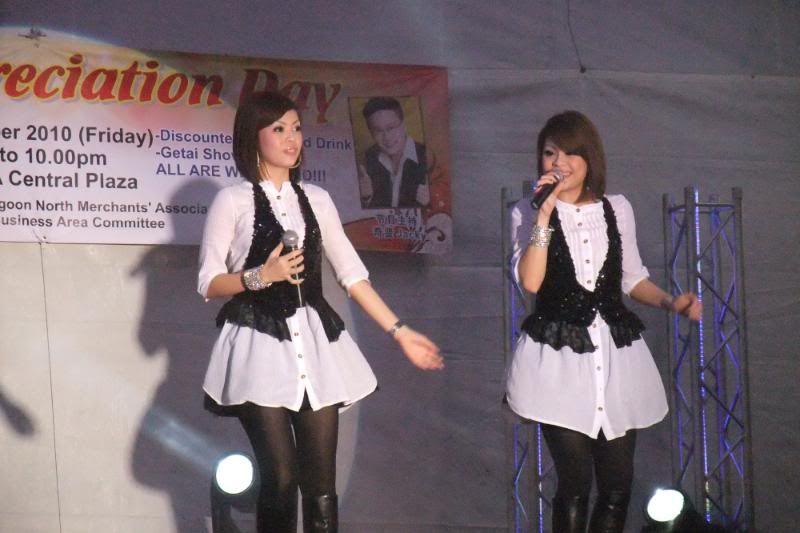 BBJM - i liked their 一串心组曲 but unfortunately i did not take the video of this nice song. Hope they can sing the same song at Defu next week