Jennifer say:

25.07.10 (Sun) - Today Had ask dad to go early to our nearby to chop seats for us. But still, as there is a dinner function, audience seating are beside the stage. By the time dad arrived, he can only secure seats near the end of the audience seating.
The Firework created by Aaron Tan, Li Xin Entertainment Boss are very good. First time saw this for a getai performance. At near 9pm, there is a sudden cat and dog rain. The rain was so heavy the part of the tentage cannot support the rain water and collapsed. Luckily, it was only a small area, creating a mini waterfall down the front row of the singers seating area. The organiser had to ask ppl to keep popping water off the tentage to ensure it flow down the tentage instead of getting trap in the gap of the tentage. If the water get too heavy, the tentage will again fall.
Tonight event is for completion of Serangoon North shop house upgrading. It is actually quite nice. And today mark the lighting of the Serangoon North Village banner on top of Blk 153. Still did not get any chance to see the new banner but should be really cool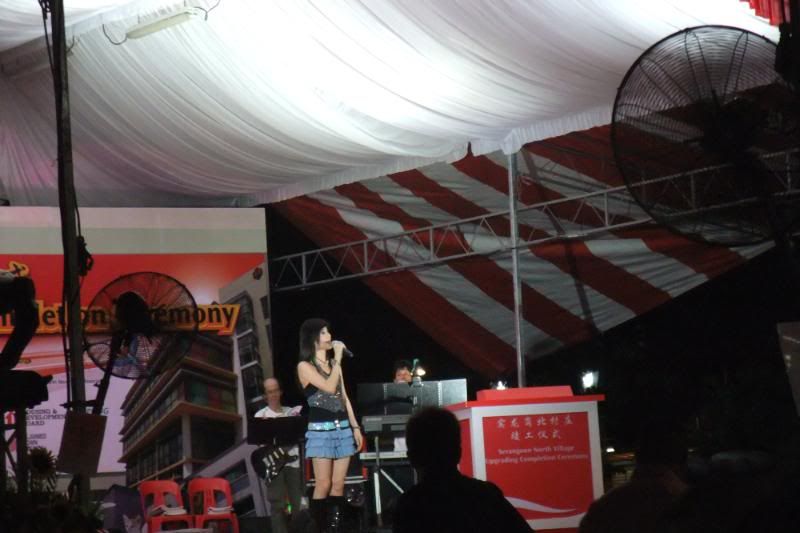 Xiao Ting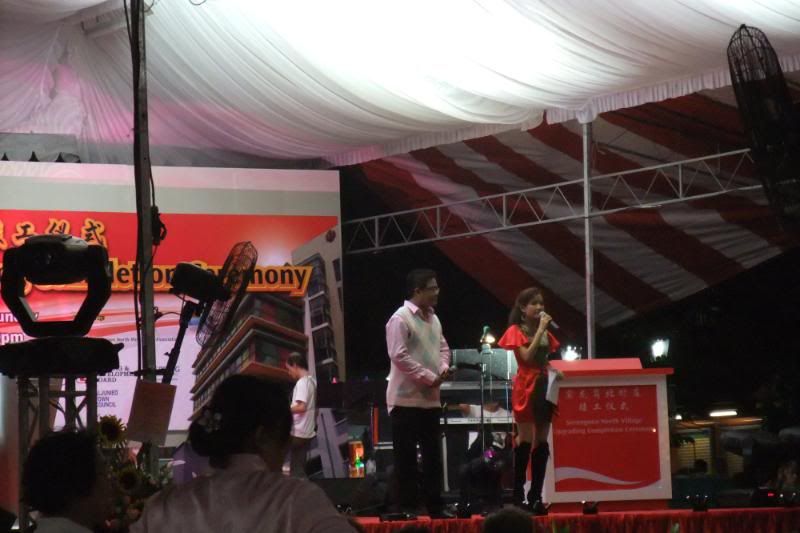 The two hosts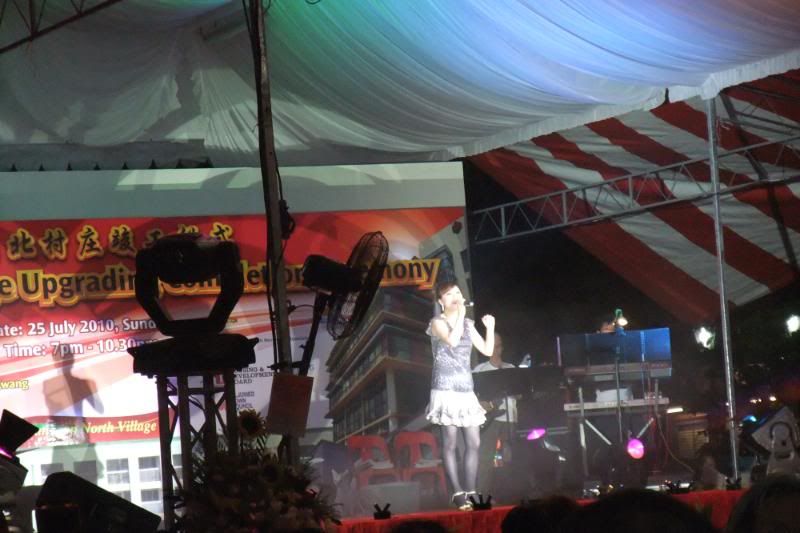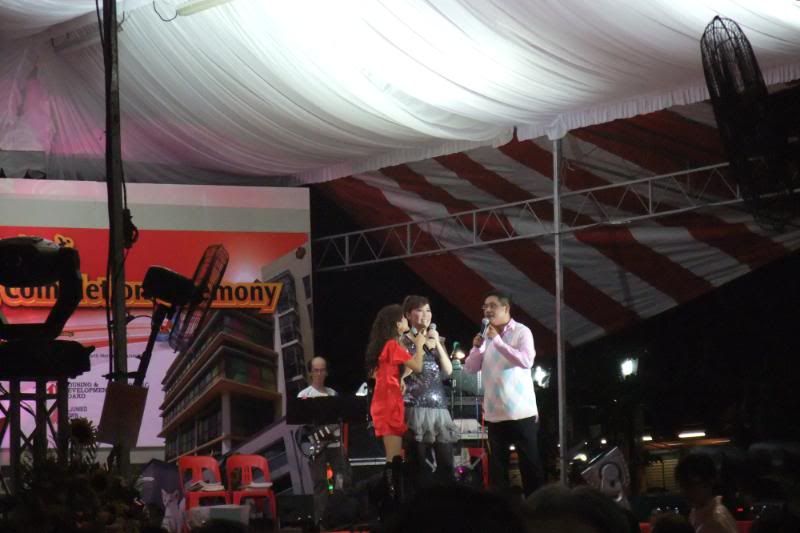 Yuan Jin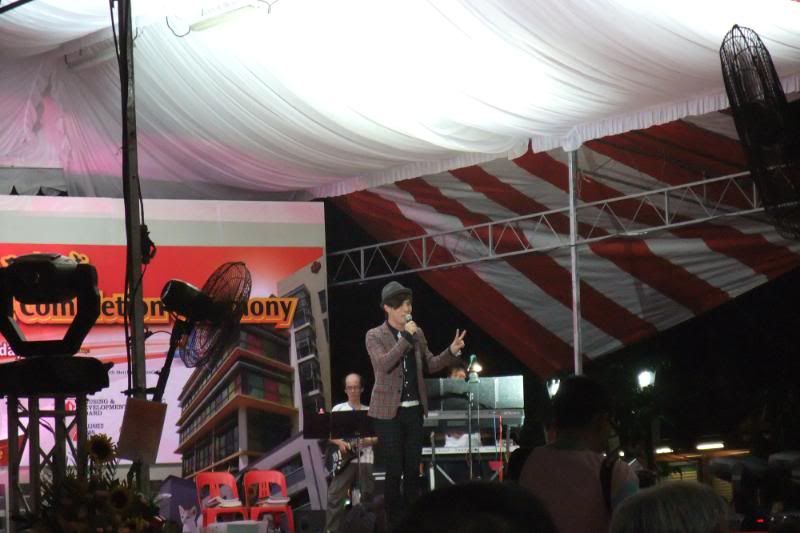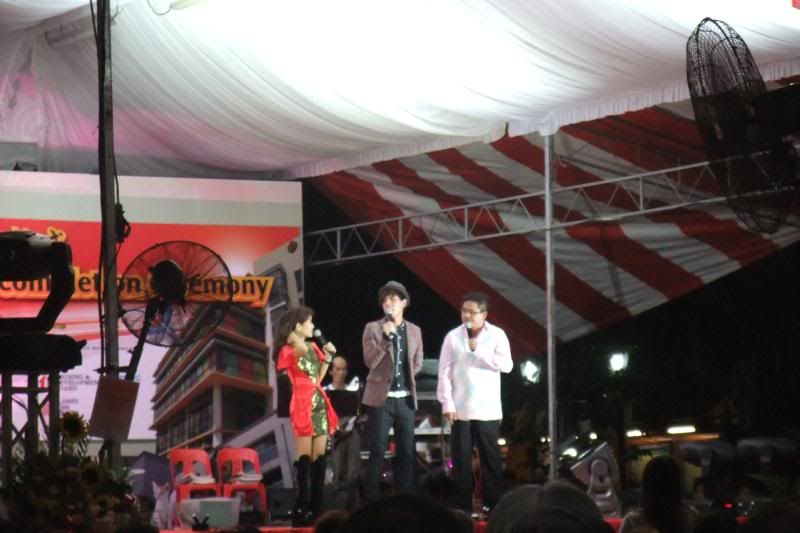 Sun Wen Hai - liked his singing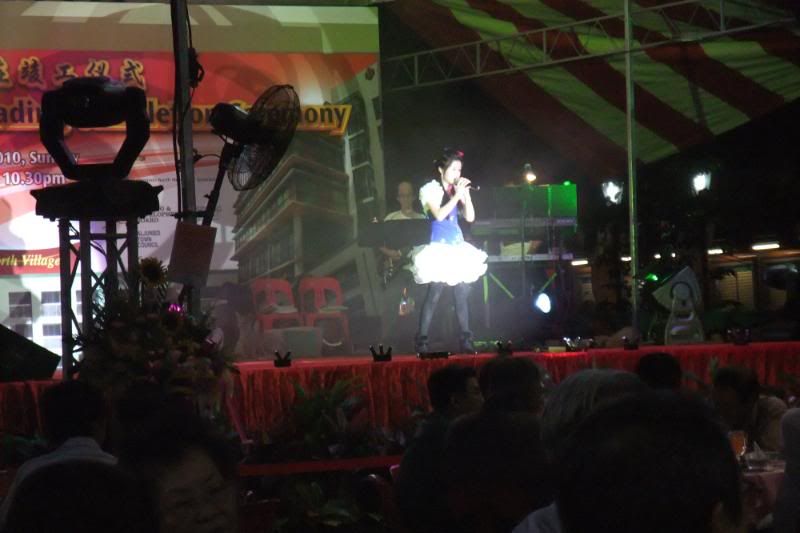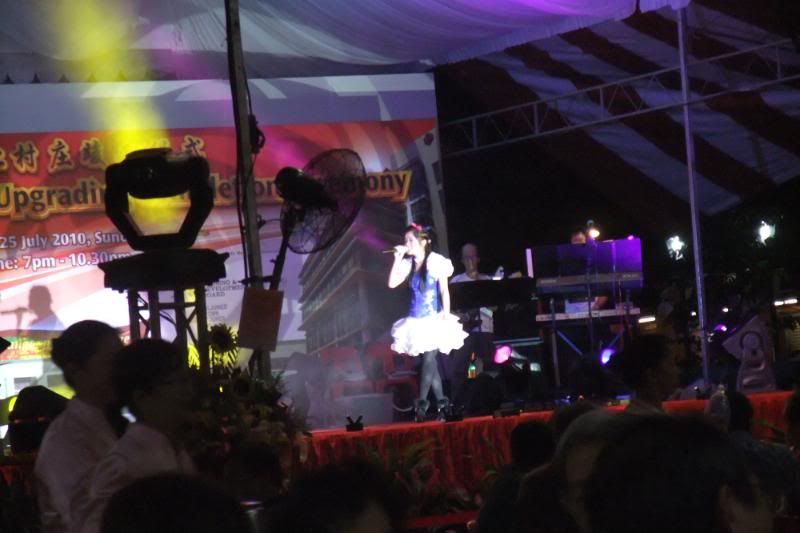 Bao En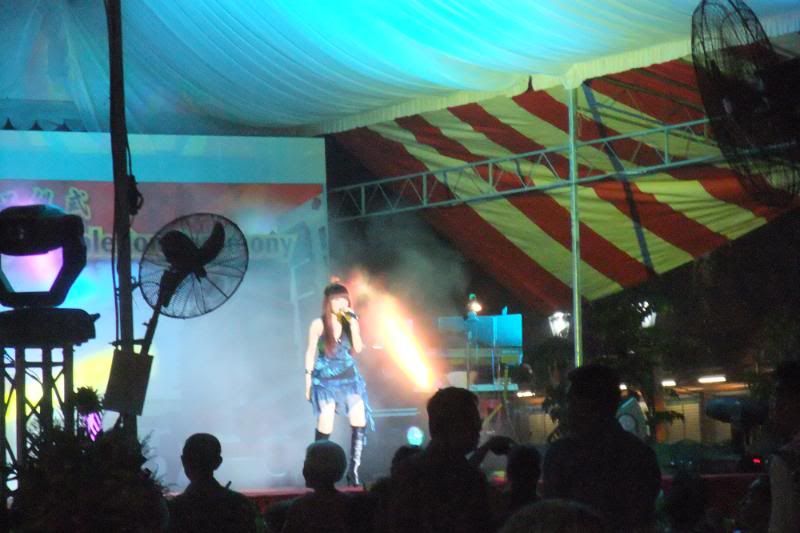 Wu Pei Zhi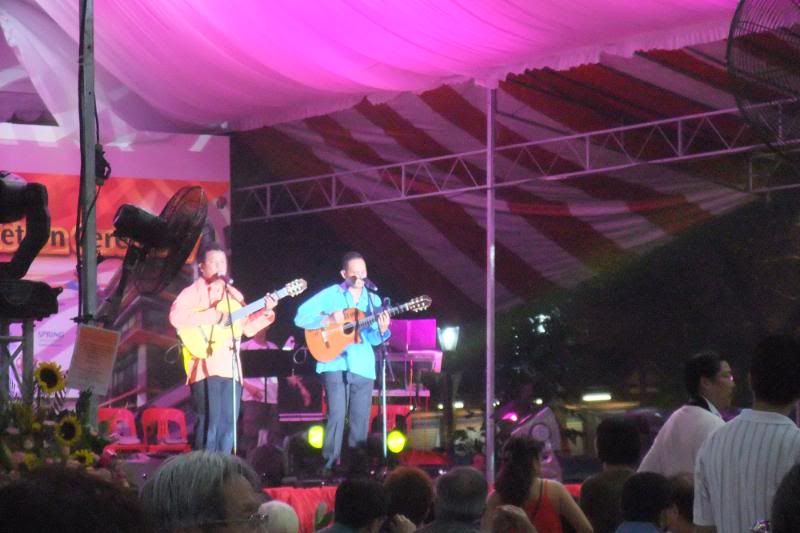 Malay singers - one of them can sing many dialect and different languages... impressive performance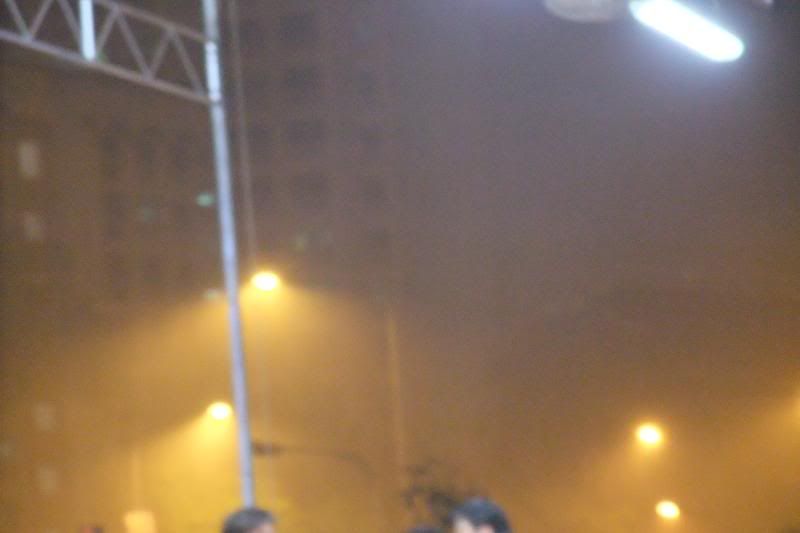 The Cats and...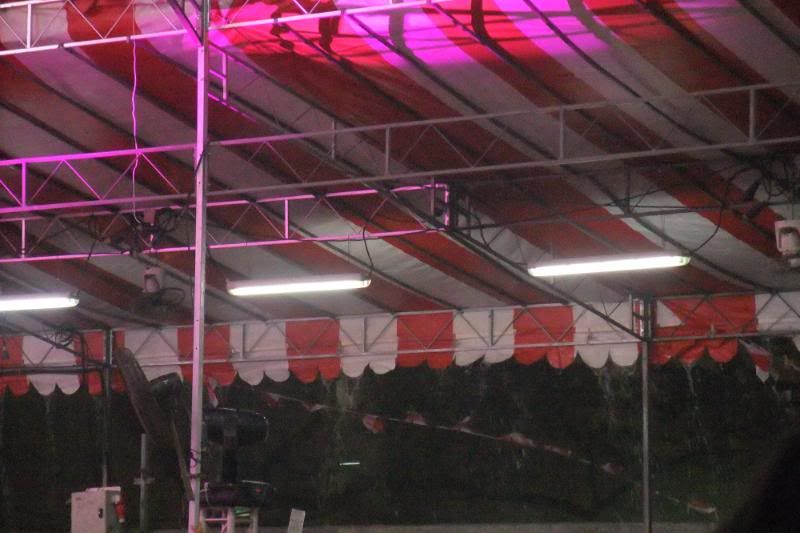 The Dog Rain....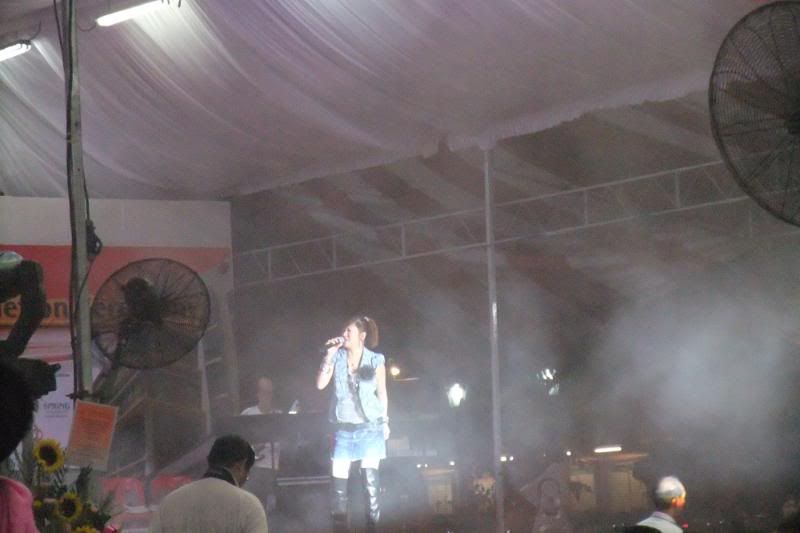 Kai Lin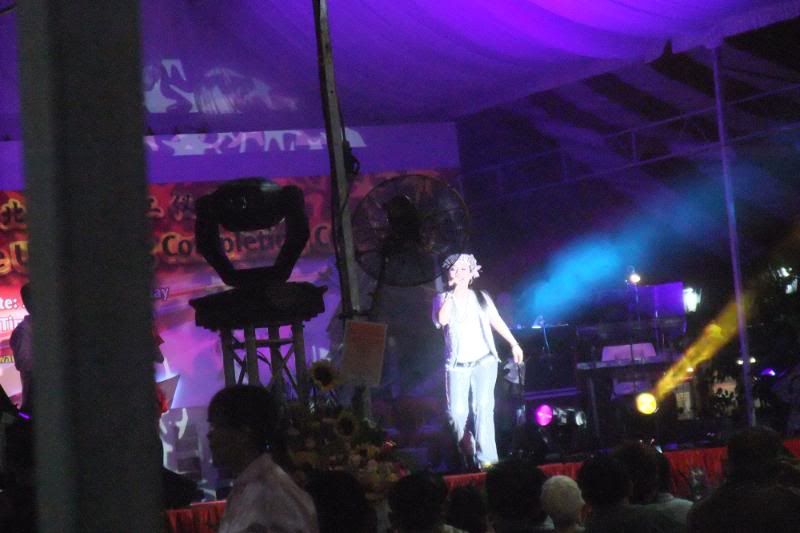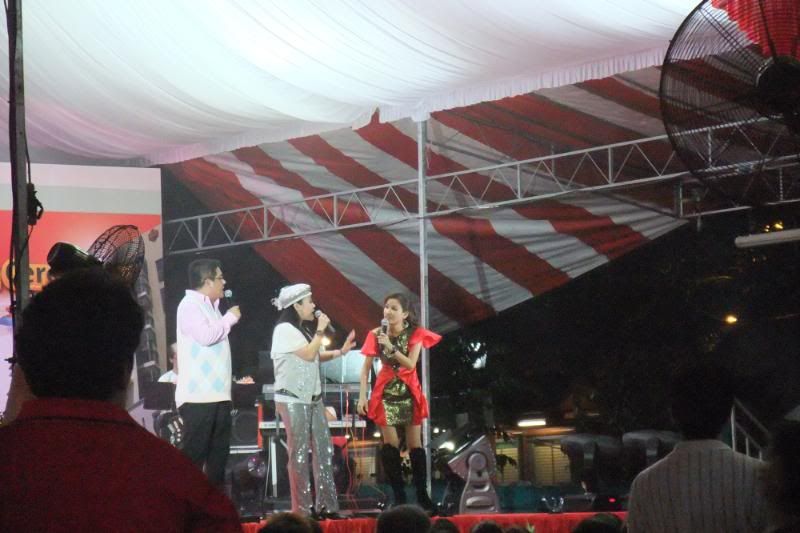 Zhu Li Li - first time hear her sing English Song. Had capture her song on video.. will try to upload it online
Aljunied GRC MP are here to sing