Jennifer say:

26/08/2011 农历7月27日 (Fri): Went to Hougang Duo Mu Gong alone. Was real late and i am happy that i am late coz today getai is really really boring.. haizz..
Nothing to say for boring getai with no live band.
Getai banner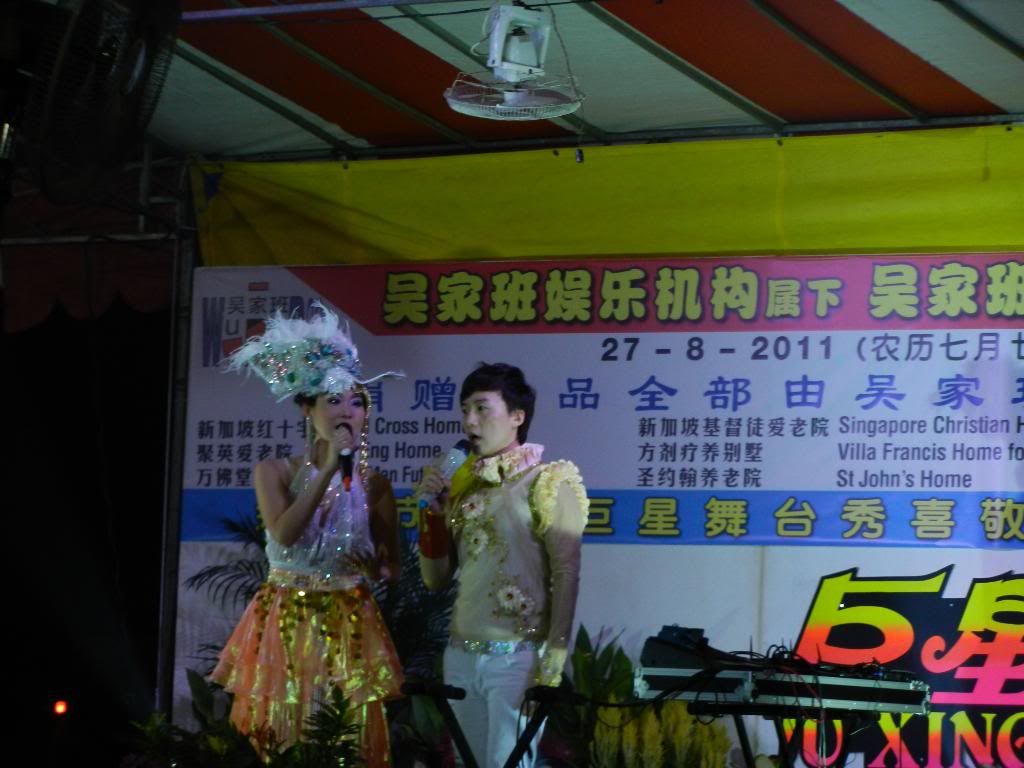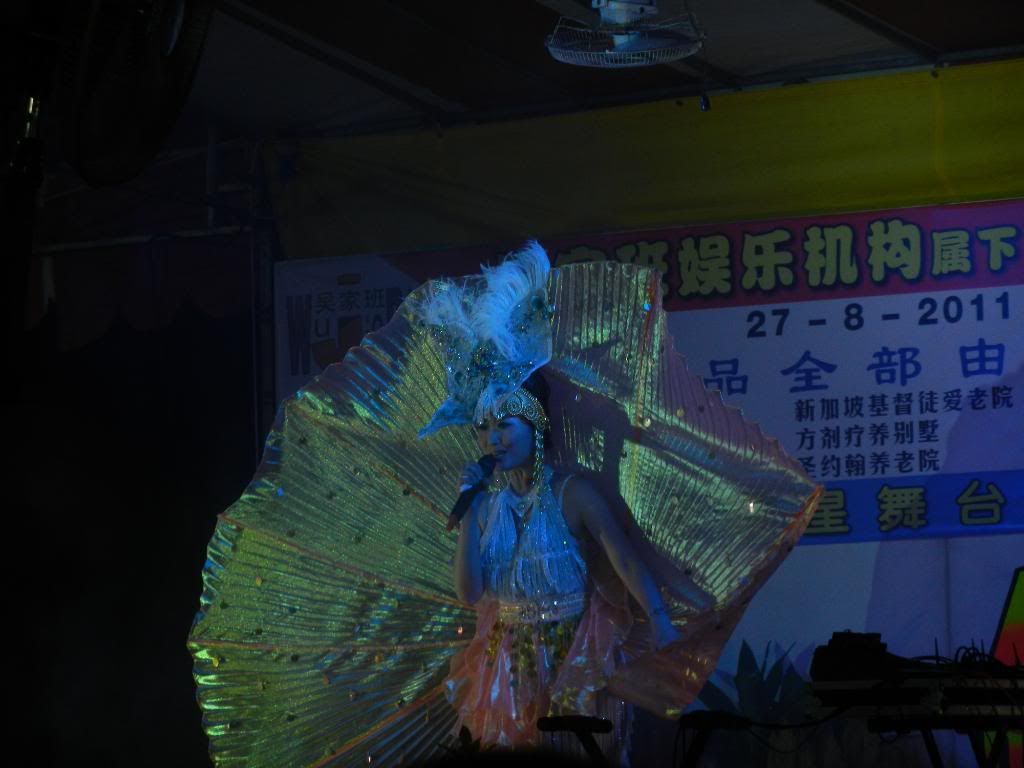 Bai Mei Hui
谢金石 - was super bored by his endless talk. Cannot be bother to listen to him...yawns
纪文 From Hong Kong - his LCD performance is nice.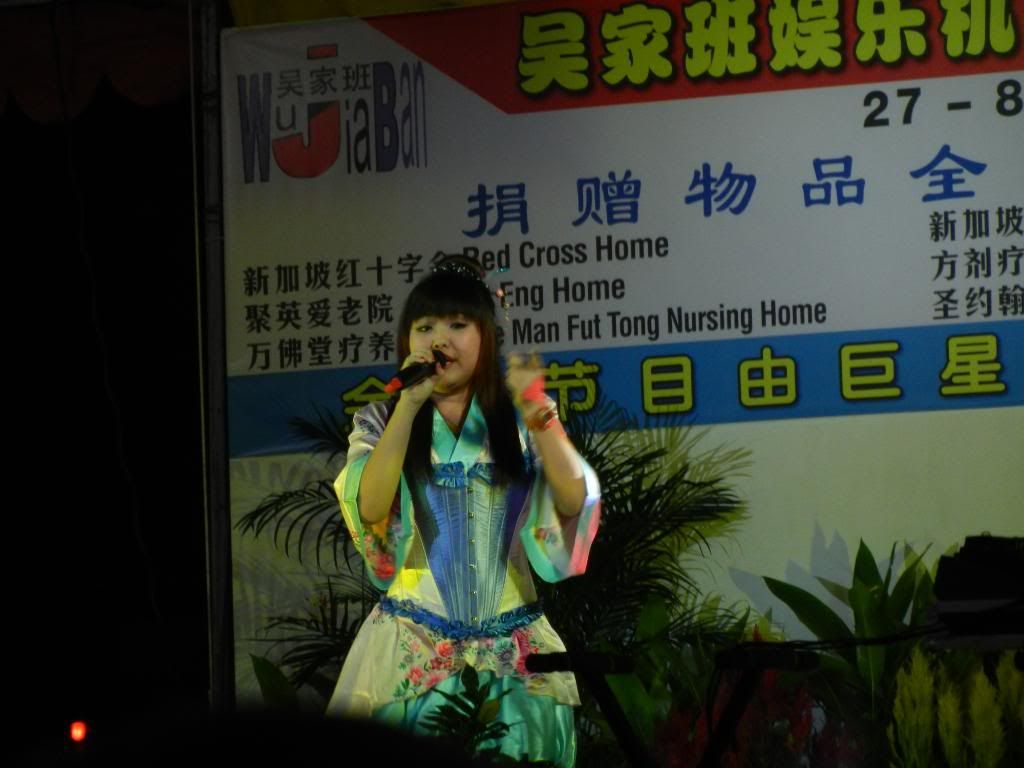 Name TBC - she is 吴家班 student
Hao Hao - althought host is idol but this getai is really boring x1000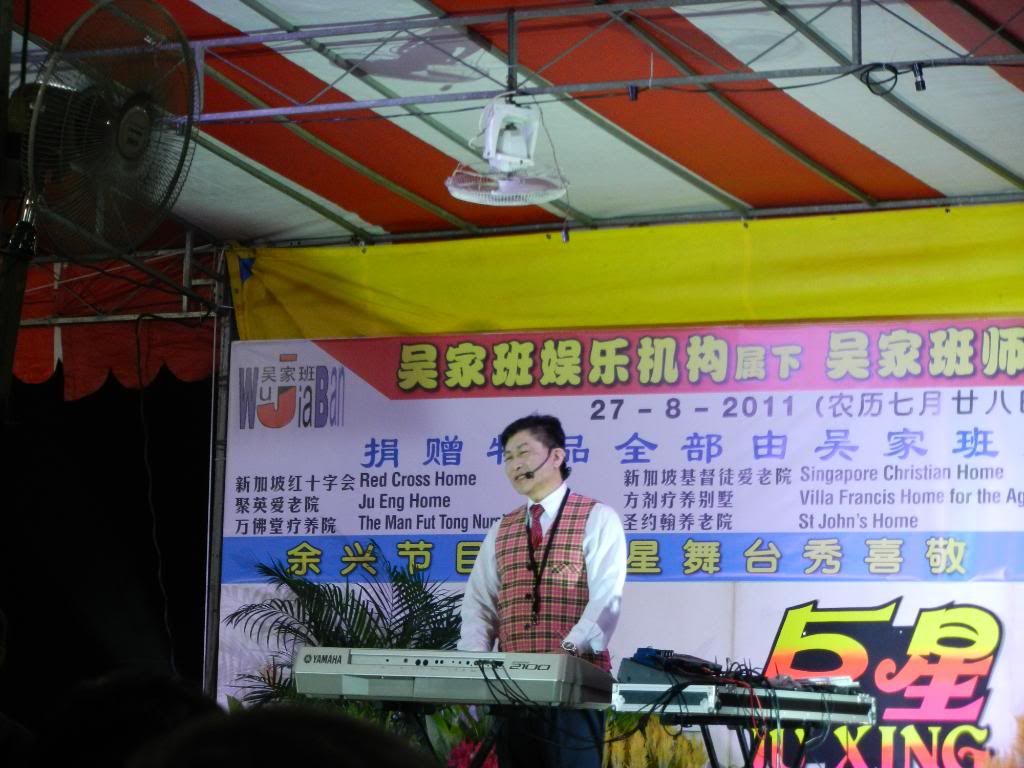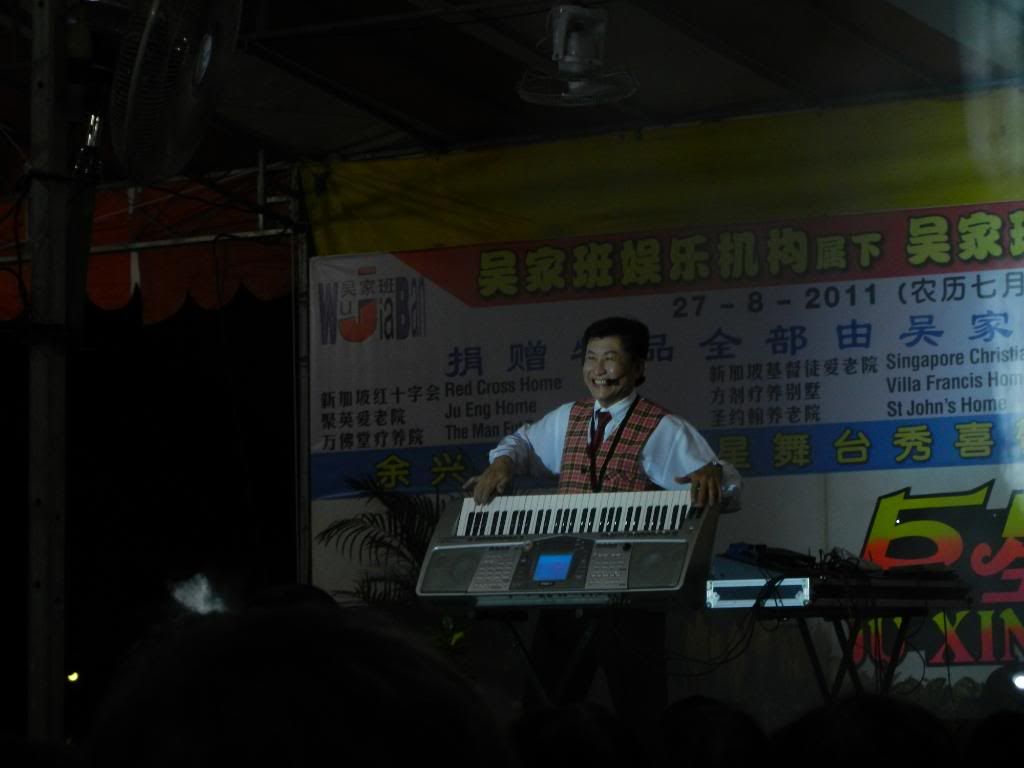 奇怪老师 from Malaysia. He had a fast hand in playing the musical organ and the way he changed and sing the song Lyrics are really funny. A lot of his supporters are here tonight.. first time watch him perform. He is quite funny. At age 62, he look quite young. Other than the funny song, dun find him to be really really strange