Jennifer say:

★ 24/04/2013★三月初十五日★Wednesdaybr />
★ Today Getai - Carpark area, organsier only allow limited number of ppl into the audience seating area. Stage is good, concert style.
★Time watched:7.00 pm to 8.20pm
★Today Crowd: Super crowded
★Videos upload to youtube: 3 video of Tian Yue and 1 video of opening song by hosts.
★Me abt today Getai - went early today knowing that AMK Blk 527 is not a good location to watch getai. Last year, i am sitting at the speaker area, almost deaf by the time i left. This year, i am able to find a good standing location as i went direct to the Area after work. was telling my colleagues that next time i bring my guitar bag that consist my portable chair to work so that i can go to watch getai with a chair direct from work. haha..just a joke, do not want to turn from 歌台迷 to 歌台痴. Mum actually sew a bag so that i can carry my chair on my shoulder with the bag, but from outside, the bag look like my guitar. Everytime carry this bag, i look like going to going to perform some show but hor, i did not really care what people think, the most impt thing is i got chair to sit when i reached my getai location.
I did not watched long as by the time i finished taking videos of Tian yue, my legs are numbed. Stand too long from 6.50pm to 820pm with my workbag. was telling meimei that i will bring a pack bag next time at all times. Skip dinner today..haha..减肥.
Today got the high feeling coming back to me again esp after watching Tian Yue songs. Paiseh to Disturb him again the night before as i did not received information abt his singing schedule tonight. My Dear Mr Tan did not inform me this round..hahahahaha. Was watching Andy video in his youtube acount, realised that in Year 2011, he sang 月琴 before. Wonder when i will get the fate to listen to him singing Yueqin live in getai? fate fate, wait and wait, got fate will hear,no fate no hear...
天悦 ~ 你的眼神 - really super happy that Tian Yue sing this song tonight. The video i took is much better than Saturday night as i am in a bit higher position today and i am nearer to the stage. I am standing on the carpark grass area, slightly higher than those audience stepping on the carpark area. Really like this song. Another great song.
天悦 ~爱情看透透 - new song by Andy. Like this song also.
天悦 - 恰恰不间断 (国语老歌组曲) - Tian Yue 招牌歌, almost every where he goes, he will get requests to sing this song. Nowadays, he is singing the updated version. HH was requesting Andy to sing in Hokkien version, actually there is Hokkien version.
皓皓 + 李佩芬 ~ 十八王公 Opening song by Hosts - Added on 4.05.2013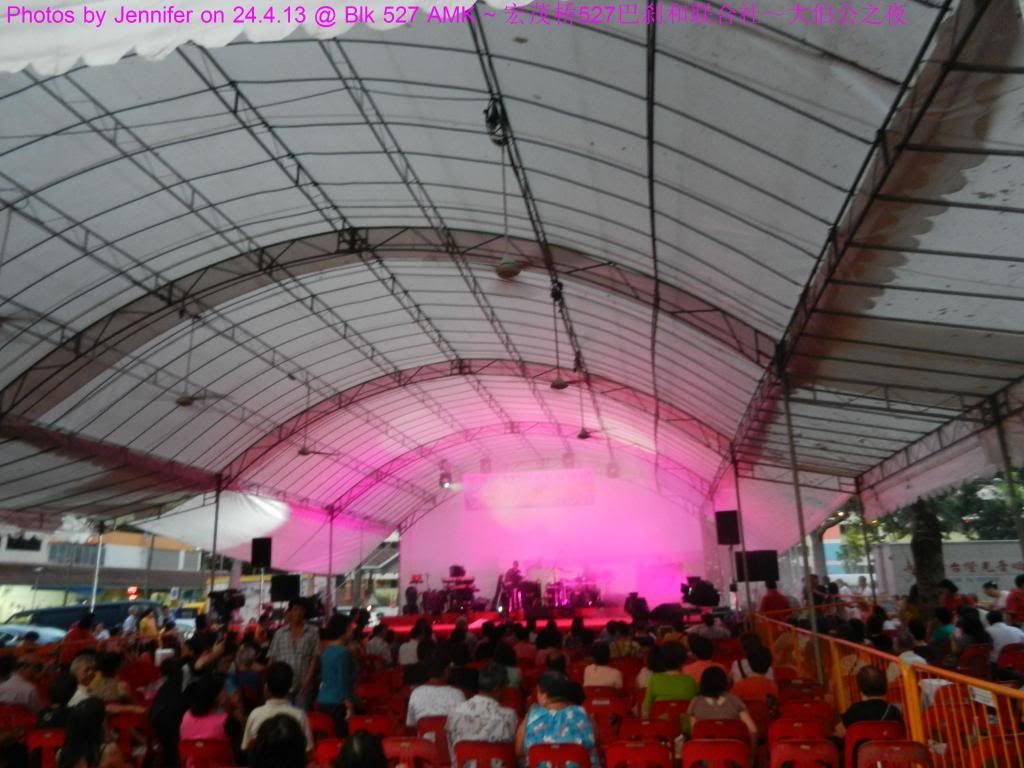 My Location
Dancers From Malaysia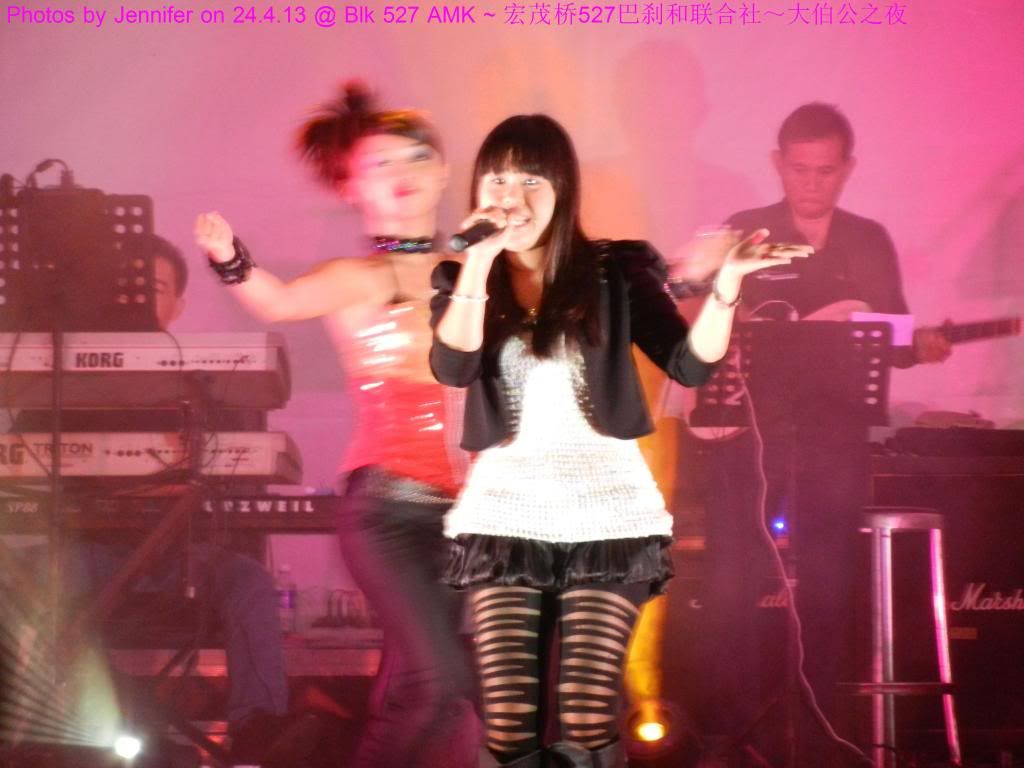 Jing Hong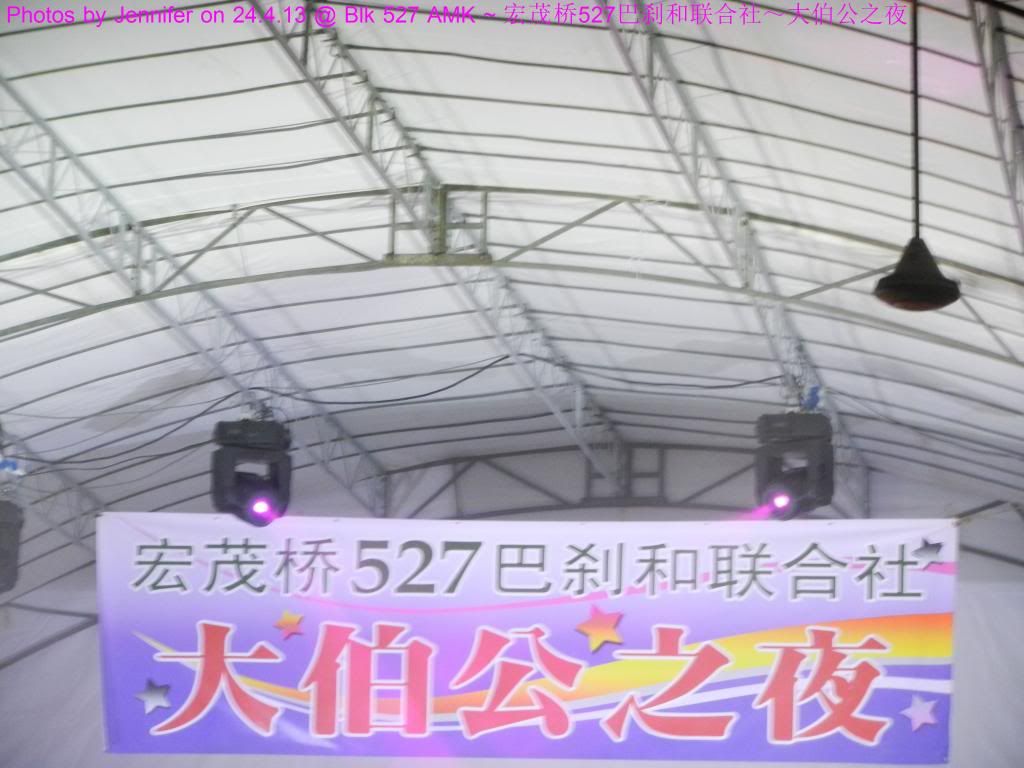 Event Banner
Hao Hao, Pei Fen
Chen You Le
Andy - Tian Yue