Jennifer say:

26/12/2009 (Sat) 农历11月11日: Today We went to BLK 226 AMK to watch getai. We had choose to go today as today there is Hao Hao hosting. But i am a bit disappointed. As today the getai was concert style, all singers had half an hour of singing. So for interaction between Host and singer, there is limited time. As a result, other than normal interview, hao hao do not show his talent at creating laughter like the one at hougang blk 805 on sunday. I prefer normal getai style where there is lot of interaction between singer and host. Of course, if hao hao is one of the singers today, i would prefer concert style performance but unfortunately today is not the case.
Mum was telling me that hao hao super hardworking, walk up and down the stage to sell 500 hongbaos by himself. He is super friendly and know how to earn the respect of elderly. When mum called his name, he greated mum by calling her with an 'auntie' and smiled to both mum and me... so charming.
To set aside my disappointment that my favourite host do not add much laugher to us, i am still satfied with overall atmosphere. Today had one of my favourite singer, Qiu Wen. His songs rock the floor. 黑猫 had changed to a new name called "夜猫" and they created a disco style dancing too.
My fuji camera was taken by Brother to Shanghai so i am using sister Canon. Not very used to her camera as it is not very sharp for night photos... i need to move very near the stage to get clearer shots. I am forced to use flash for most shots as sister camera mode is not very good for night screen. video wise, the camera can zoom 12x, but i had yet to view it on my PC.... I will be left without my fuji camera for at most 9 days till brother is home on 4/1/2010. I miss my fuji camera.....sobs sobs.... Updated on 27/12/09 - will be going to AMK central to buy a SD 8gb card as sister ones is ony 2Gb.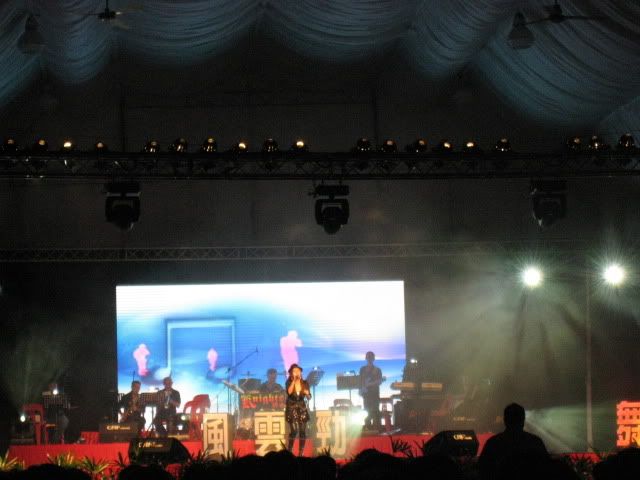 Zhen Ni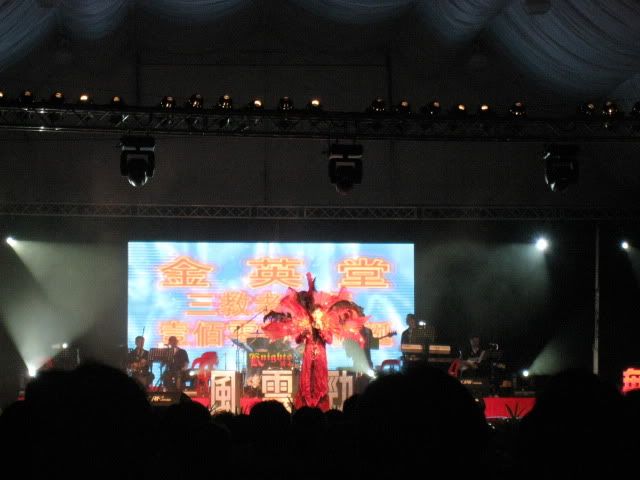 Hao Hao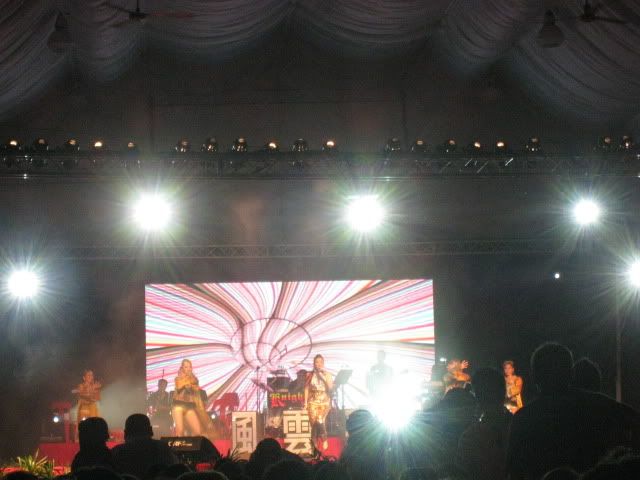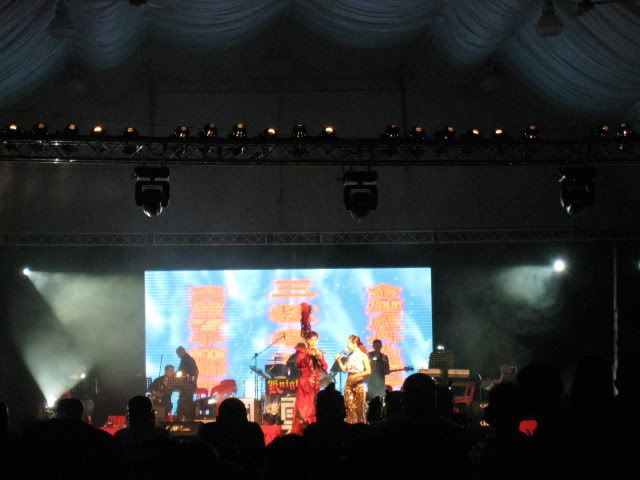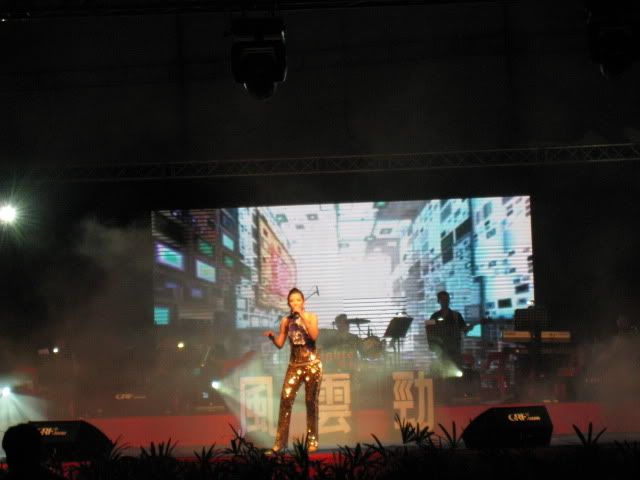 Lim shi ling, for the third photo, i decided to move nearer to the centre of the stage to ensure clearer pictures.... i seldom want to create attention with flash and walking up and down but i had limited choice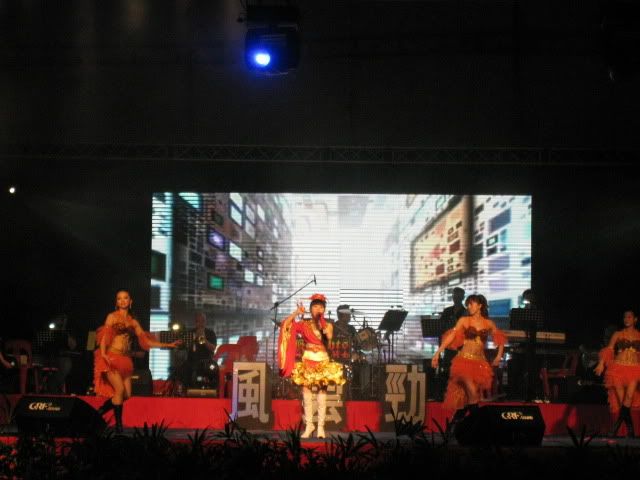 Lee Bao En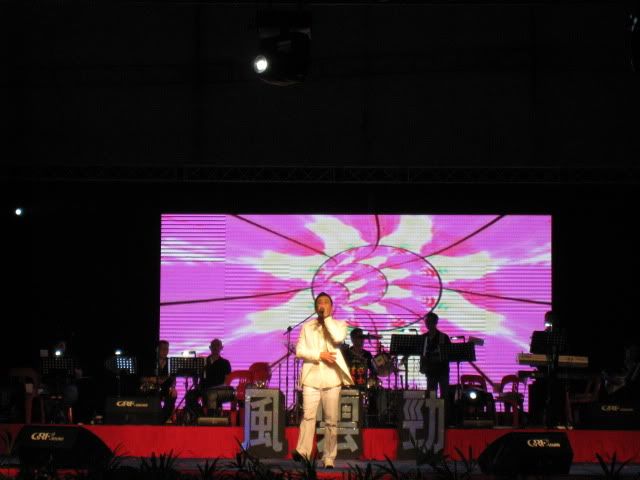 Qiu Wen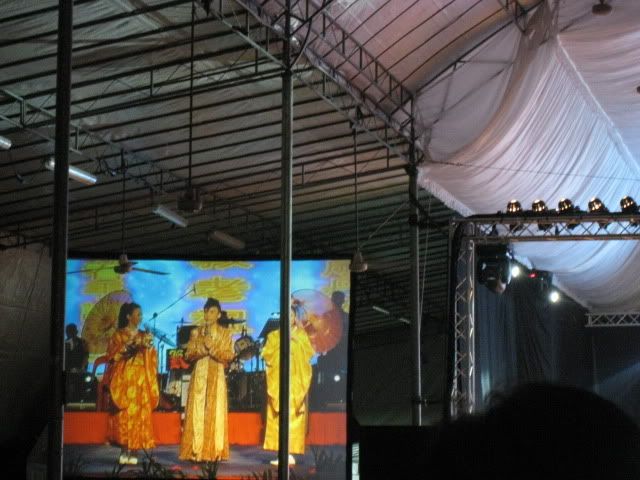 Bao Bei Jie Mei, i had not went nearer to catch this screen so i capture by taking photos of the projector.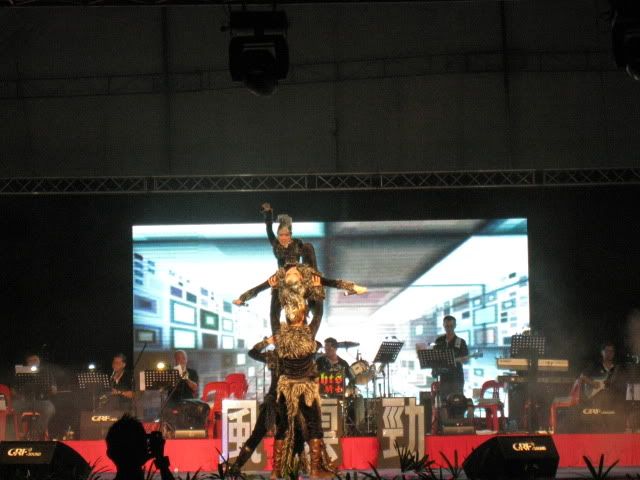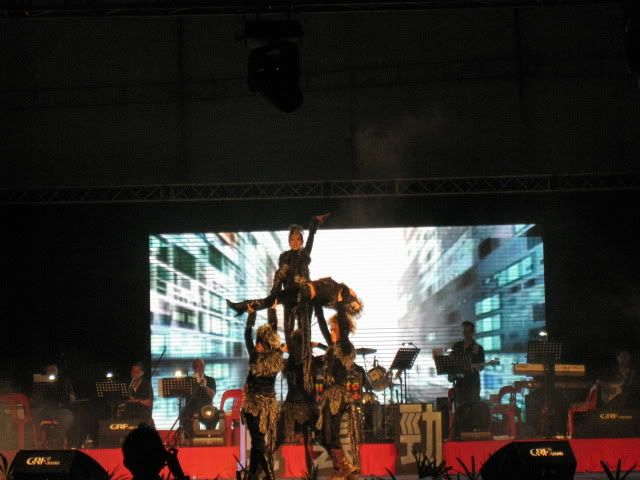 夜猫 - They often created a 'cheerleader' type of performance that are highly entertaining.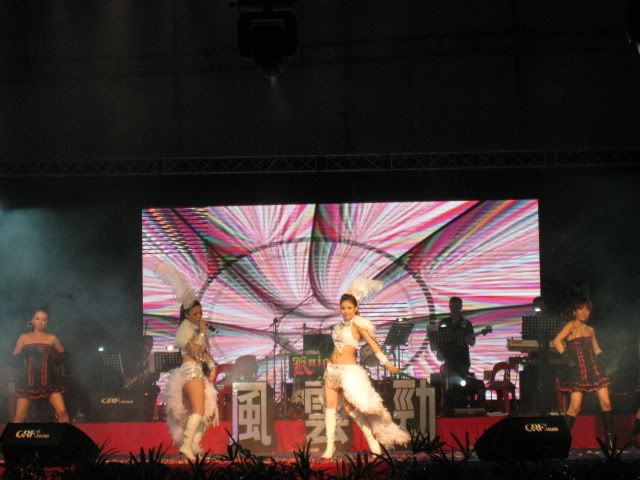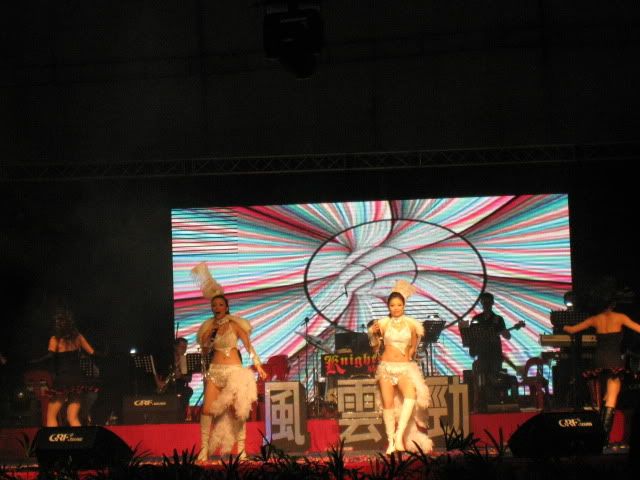 Bao Bei Jie Mei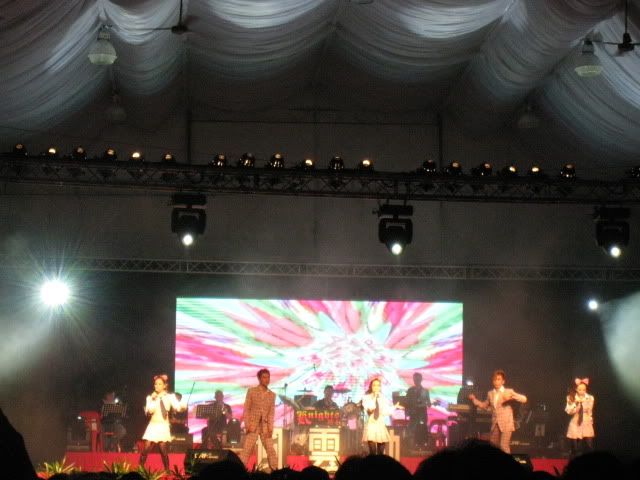 夜猫 again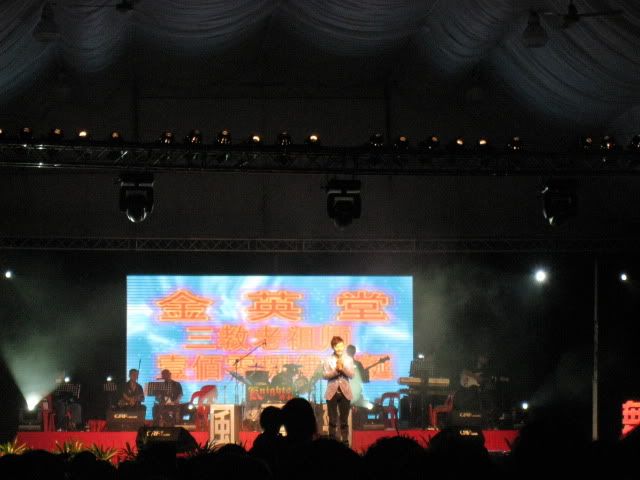 Hao Hao promoting for his concert for next sat, 2/1/2010..i am real excited abt this upcoming concert... in fact, this is my first time attending a concert....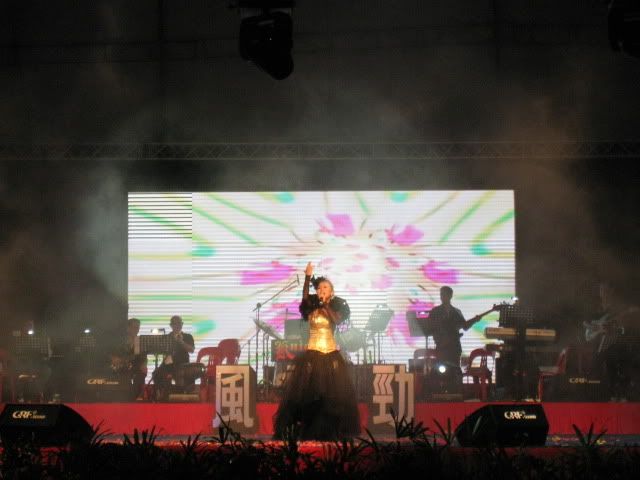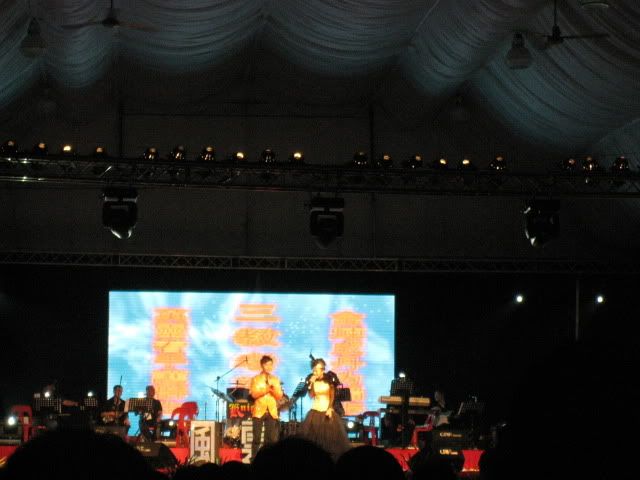 Malaysian singer, Liu Li Ling (i am not too sure whether it is called li ting or li ling so apologize if i made an error). Her singing was very good, no wonder she made it to the taiwan market too.