Jennifer say:

***Photos uploaded at 9.50pm,31/10 - while trying out the new Liese Bubble Hair dye*** BTW, i had decided to write (To be confirmed) in singers name that i am unsure. I am really not very familiar with singers' name even though there in introduction made esp those singers that i seldom seen so pls forgive me if i made any error that is not intentional.
30/10/2009: Today weather is real bad. As i left my workplace at 6 pm, the sky was already dark. By the time i finshed feeding my cats at 6.40pm, the rain dropped. Mum had gone early to 城隍廟 but she informed me that the chairs were all taken and if i wanted to come too. Since mum was already there, i told her just watch getai by standing.
By the time i took bus 76 to 城隍廟, it was 8.10pm. There were 170 dinner tables at the temple so standing allocation was limited. Mum managed to find a standing position near the 'Tai Shun' area. Very pissed off with an auntie whom scolded me for blocking her view while i was trying to locate mum' position. Mum said the nasty auntie that always try to get lot of chairs to sell to audience kena scolded by a uncle, that auntie still had the cheek to tell ppl that Aaron Tan from Lex Entertainment allow her to sell her chairs ** Cannot tahan her, as if we are all just 3 years old kids listening to granny's talk.
I managed to get a good view all thanks to mum's help. Although i was far from the stage, i can see the stage very clearly from my position.
Today singers are Ziling, Chuan Qing Yu, Kai li,黄清元,Bao Bei Jie Mei, Lee Bao En, Mai Hui, special guest 阿吉仔. Hao Hao and Bao Bei Jie Mei sing two songs together. Bao Bei Jie Mei Chinese costume are very pretty - This is the first time seeing them in accient costume as compared to very modern costume before. Very nice effect and something special, refreshing and interesting for audience.
I just realised that my digital camera can record videos by zooming. I always thought that my camera video can only work by normal recording that will not allow me to zoom to rec. So yesterday i just take video of Hao Hao and the turnout effect is not too bad although my hand is numb from holding the camera in a steady position to prevent shaking effect of the video. I am quite happy to listen to Hao Hao's songs. It is not a letdown to attend this super crowded getai when i get to see Hao Hao perform. It make my trip worthwhile esp when it was raining cats and dogs.
阿吉仔 was the special guest today, he appeared at 1050pm and sing till 11 plus. As we need to catch our last bus at 1140, we had no choice but to leave the area at 1120 after hearing 阿吉仔 sing halfway. 阿吉仔 had sing the DD song, 'Mother'. We alway call this song 'Mother' the DD song (DD is my second cat). Whenever mum play this song in the CD player, we will tell DD that mum is playing DD's song esp the lyrics that said mother love child is god arrangement. Just like mum love DD is god arrangement. DD is one of mum second favourite cat. First No 1 cat is of course Sweetie.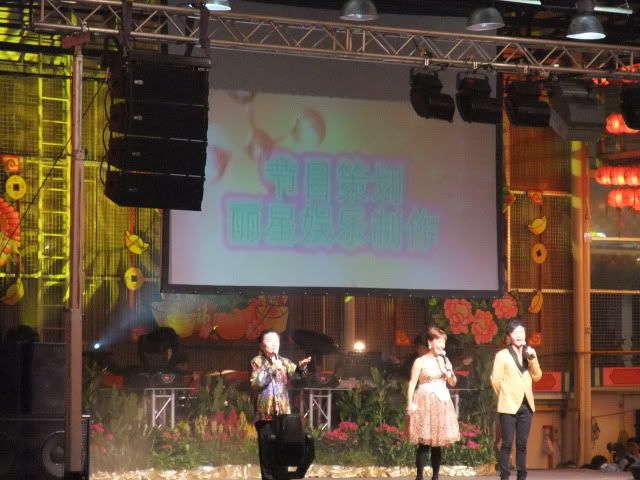 Today Hosts
The position i am standing.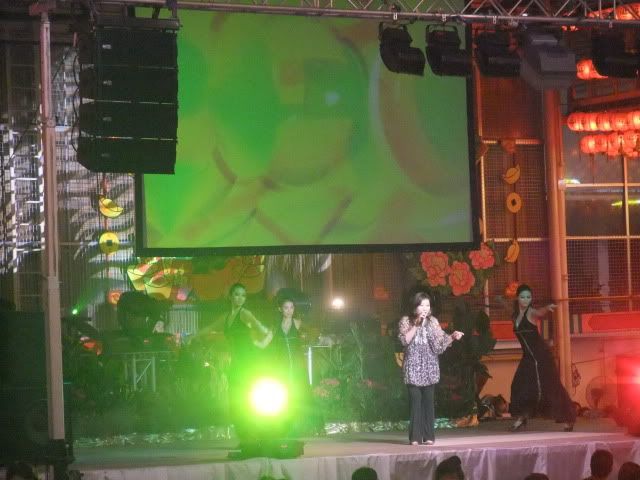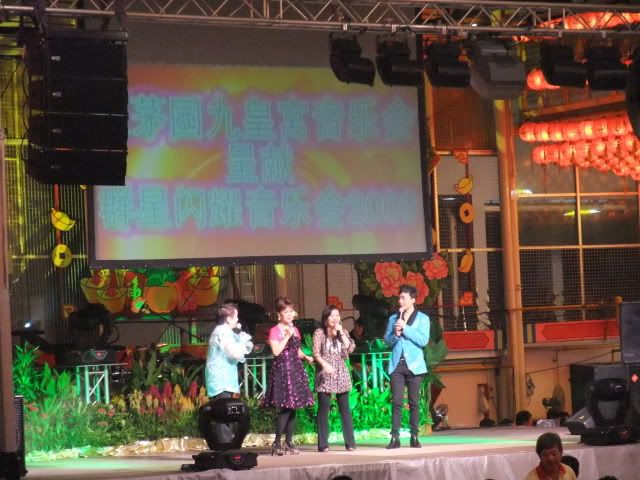 Ziling (to be confirmed)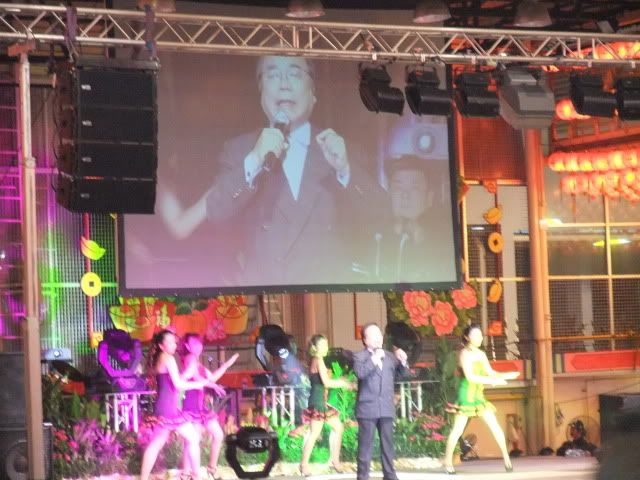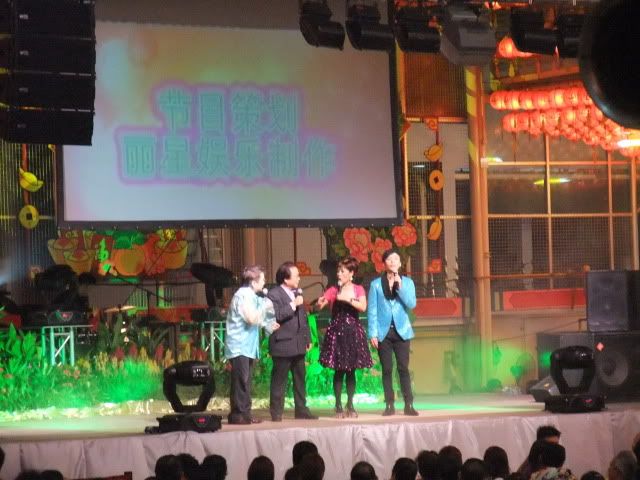 黄清元, i like to listen to his 'Manli' but today he did not sing this song.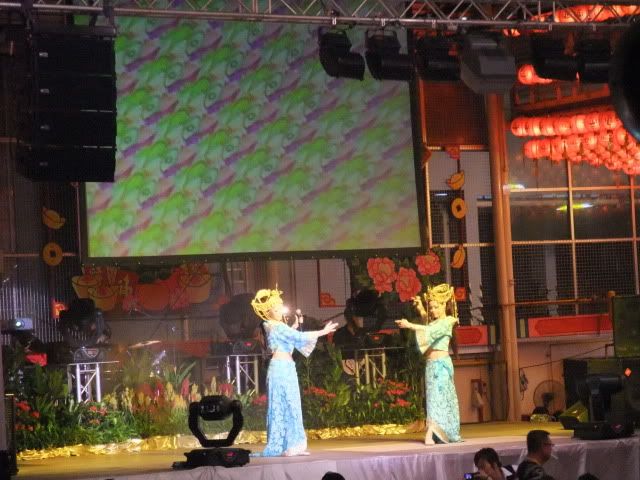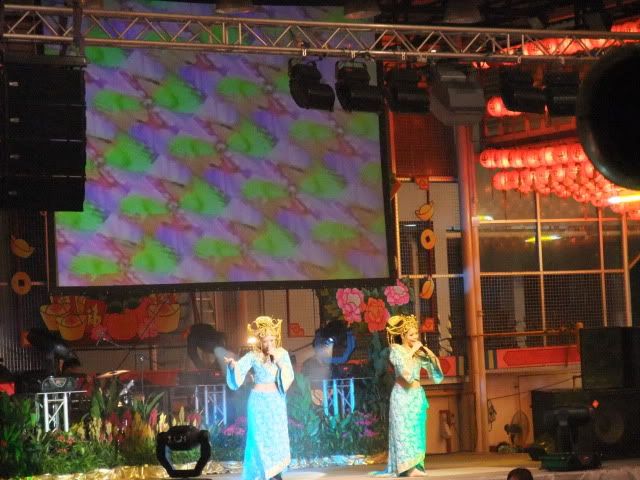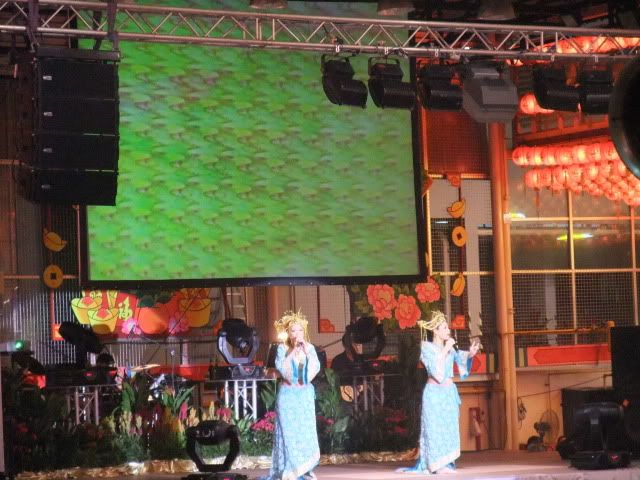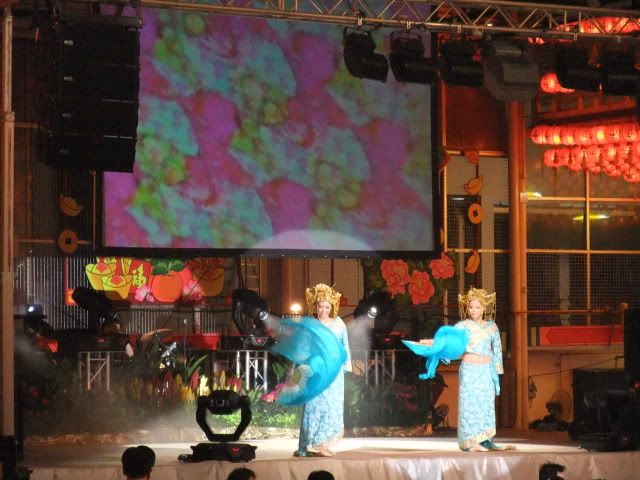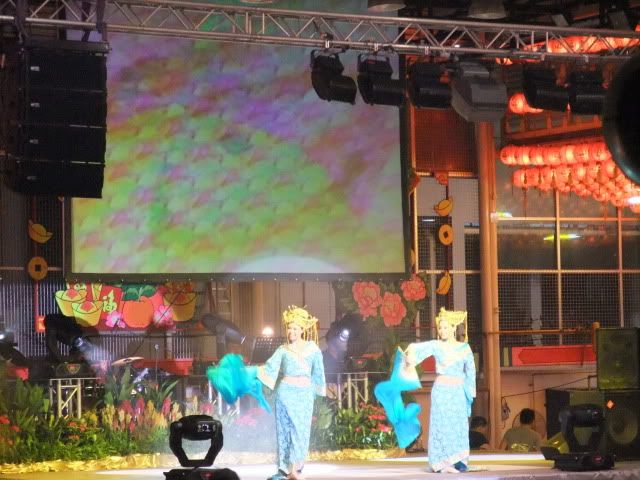 Bao Bei Jie Mei - I loved their accient costume, very unique and sweet. Beside pink, blue is also one of my favourite colour.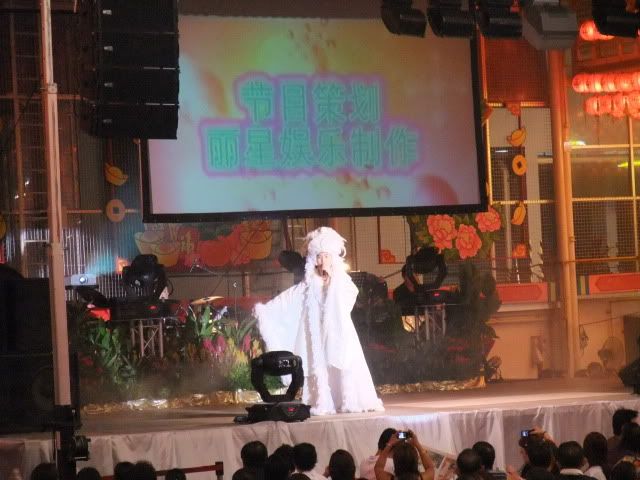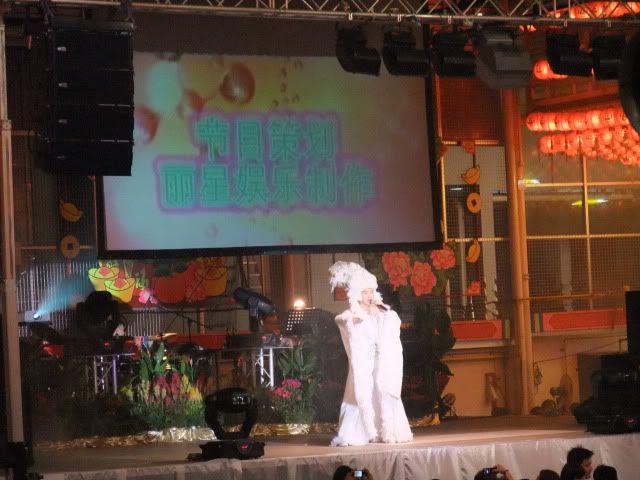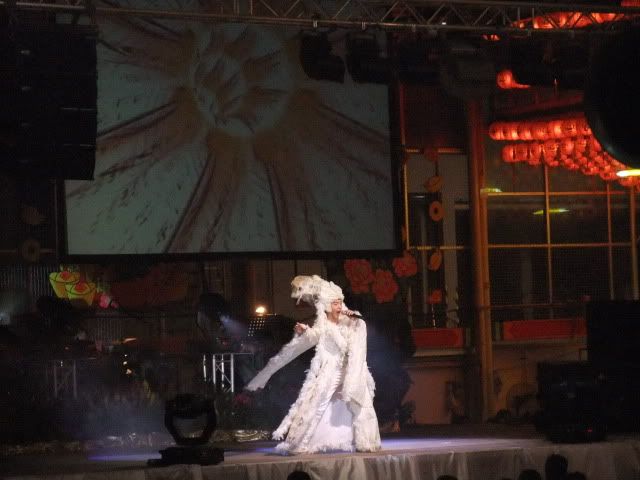 Hao Hao singing 追追追.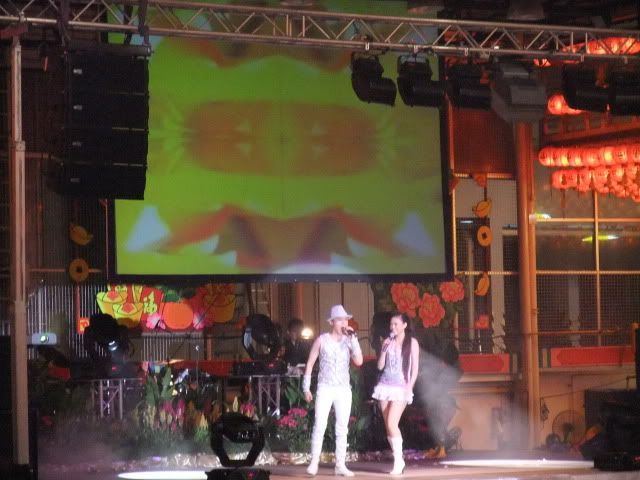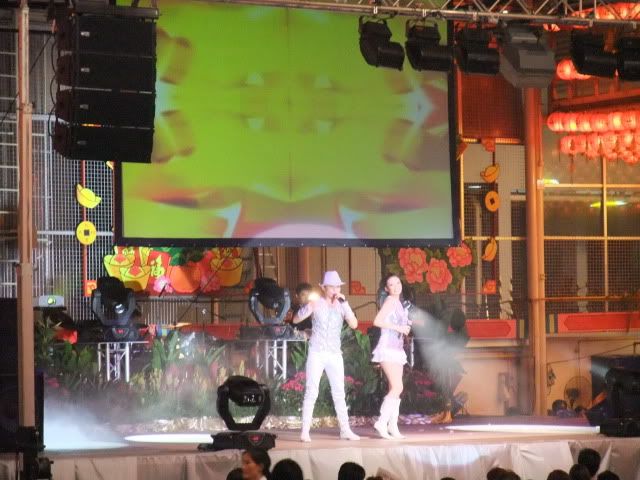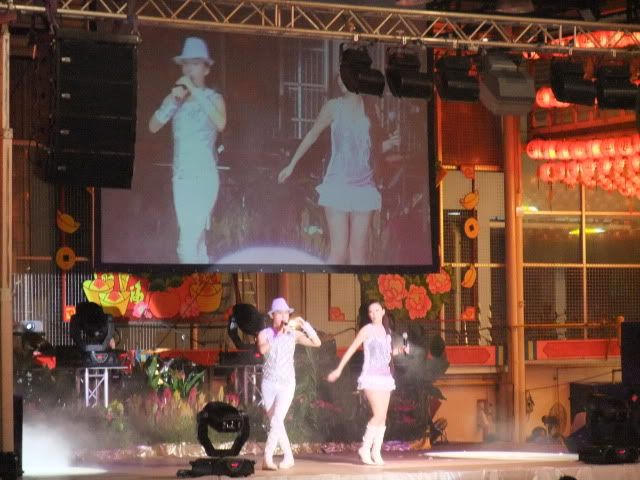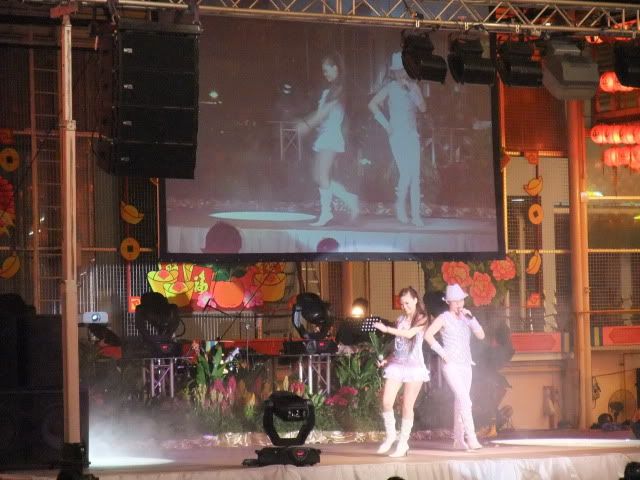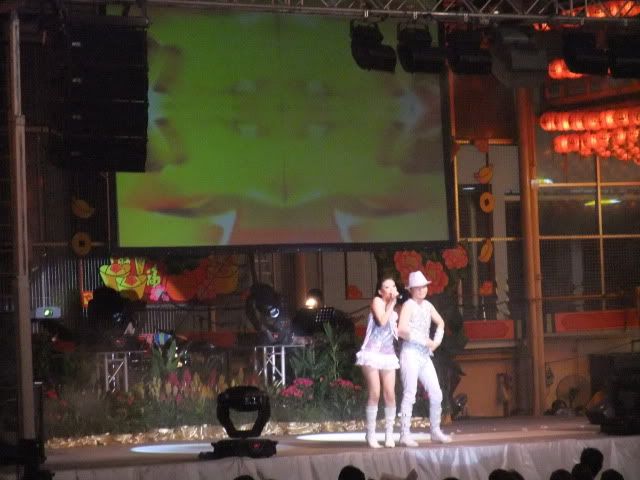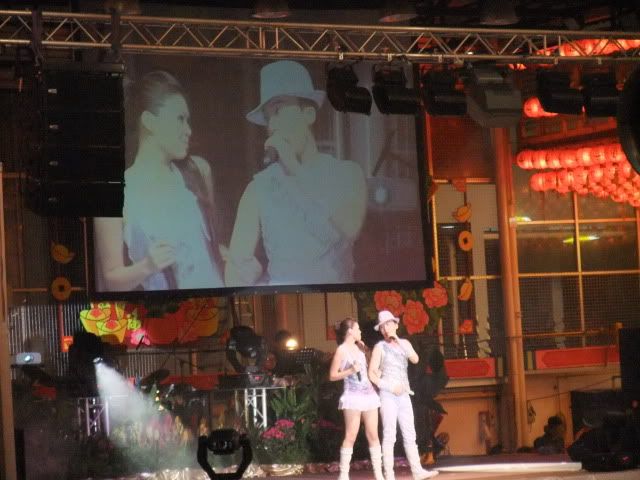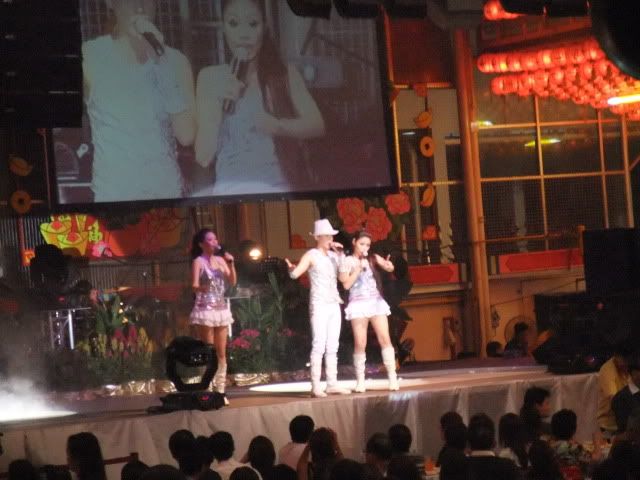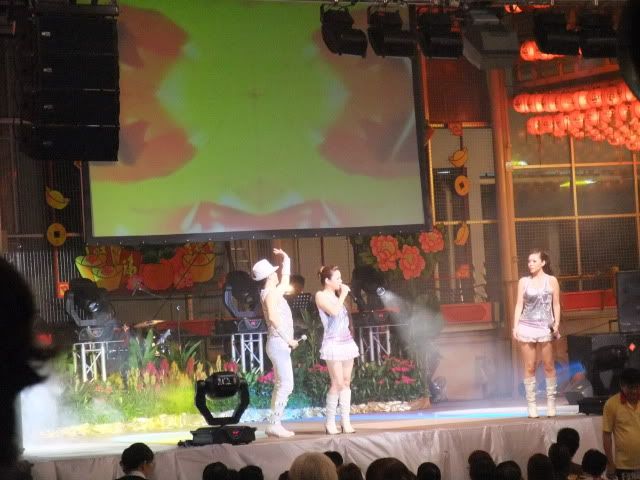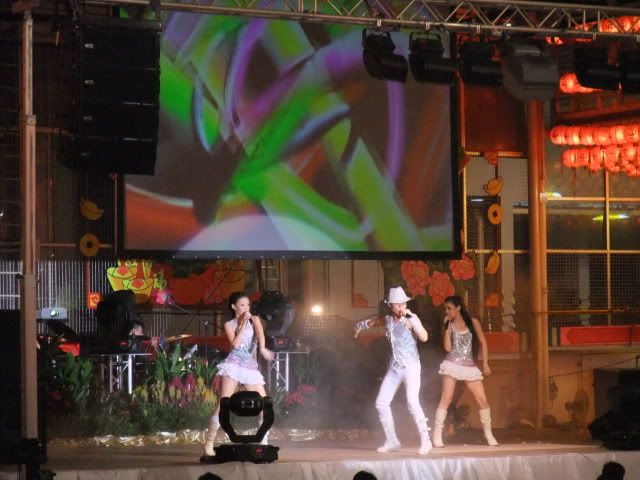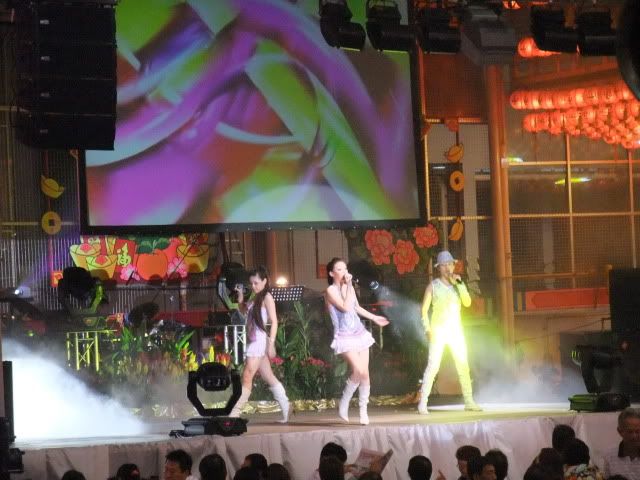 Bao Bei Jie Mei and Hao Hao singing Ah Hua, one of my faourite song.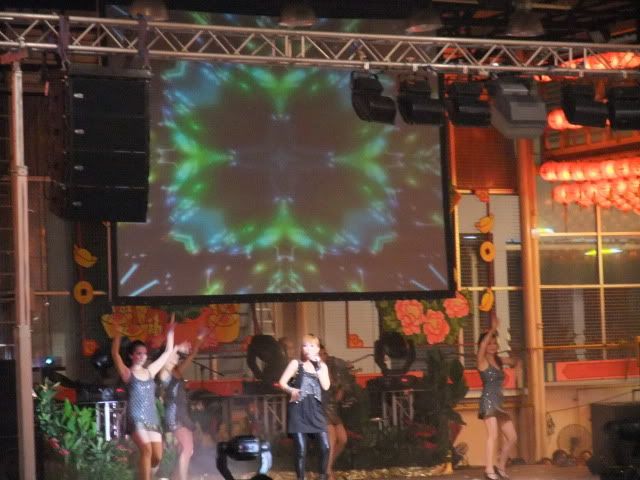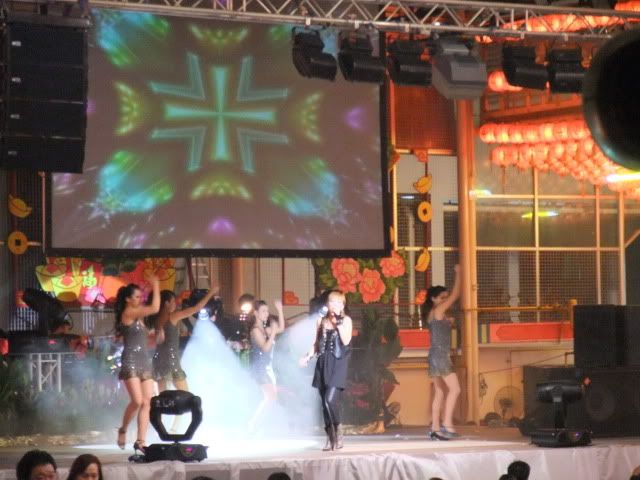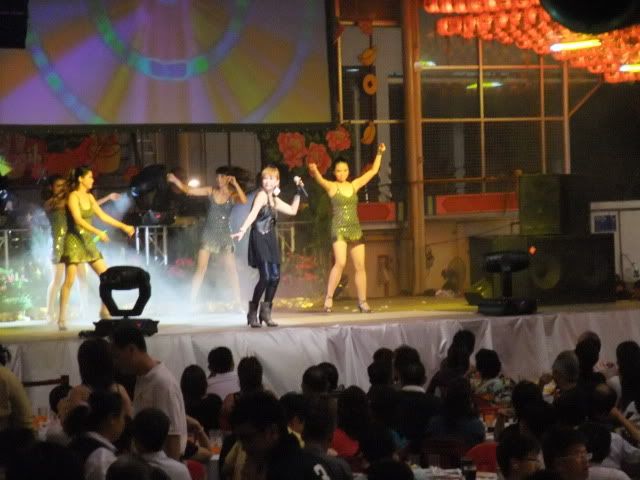 麦卉
Hao Hao singing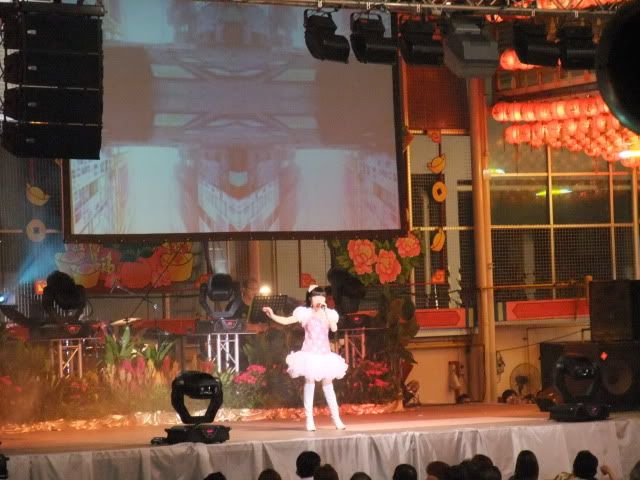 Lee Bao En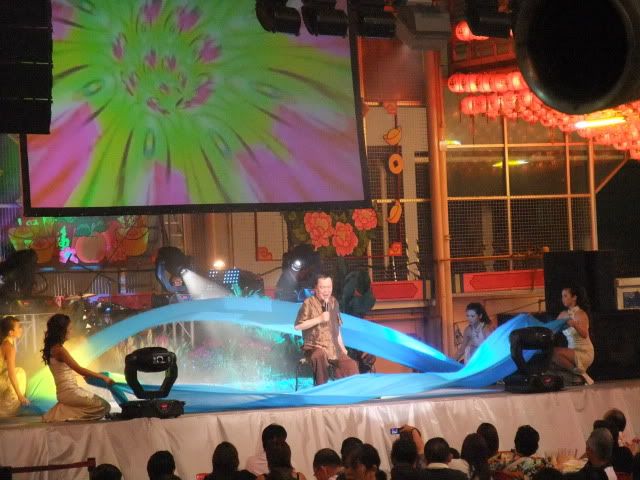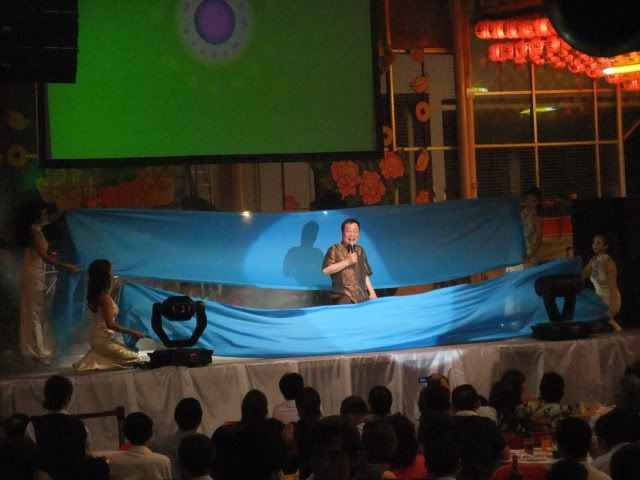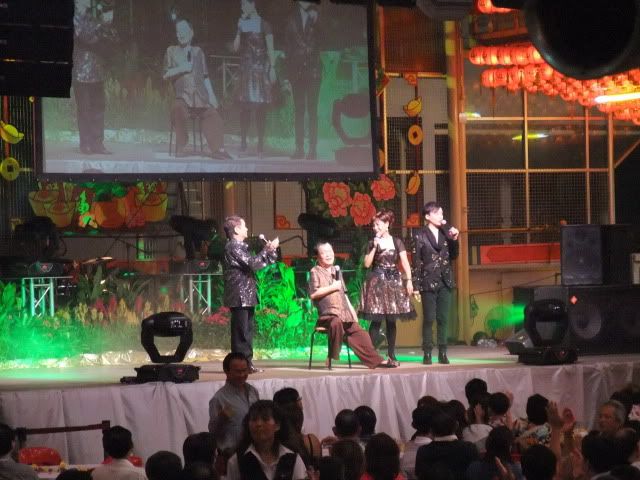 阿吉仔 - Aaron had esp carried him out to the stage. I liked 阿吉仔 "母亲", Mother love Child is God Arrangement, do not treat your mum like a slave - 老母疼子是天安排 不通当作老母是奴才...