Jennifer say:

29/11/2009: Today we went to Hougang Blk 963 to watch getai. It is quite close to our house actually as we need to take bus 159 till the third bus stop at Hougang Point where we walked to Blk 963. As today getai is near our house, dad managed to get seats very near to the stage.
Today is a super entertaining getai esp where singer Qiu Wen sing. I enjoyed Qiu Wen's songs very much. Althought i do not understand Cantonese, i do enjoy listening to the music and how the songs are sing by Qiu Wen. His 饿狼传说- (origianl singer张学友) is very rocky, i love this song but i did not managed to get any vidoe of this song yet. Qiu Wen, you rock the floor.....He is one of the few singers that i admire very much. He is also one of the few singers that connect with the audience.
Today singers are Xin Ru, Mai Hui, Zhuang Qingyu, xiao xin, Qiu wen, He Peiling,Liu Xin Ling, Jun long. Last singer Lee Bao En did not managed to get to sing at all as some stupid Idioitic resident had complained and the police had requested the getai to stop at 1030 SHARP. Poor Bao En had just went up the stage to just show her face, she looked rather disappointed or so. anyway sing or dun sing, she still get her share of money.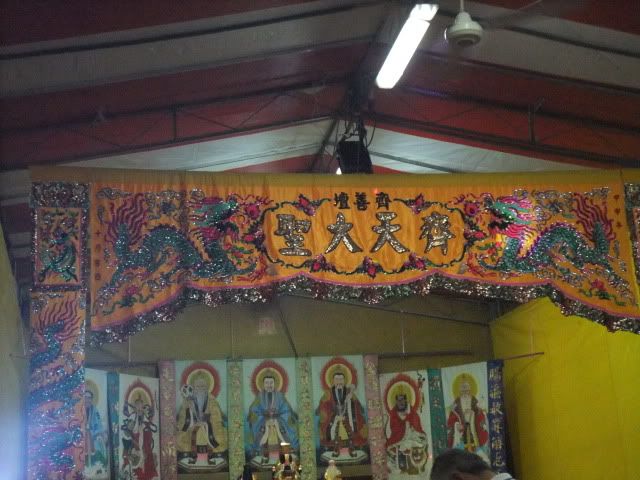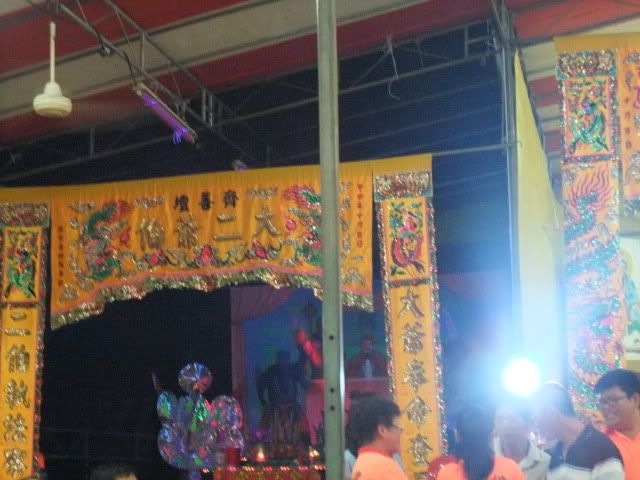 Today event is actually home temple celebration but it is a super grand event with highly entertaining singers
Xu Qiong Fang
Xiao Xin
- 小樱花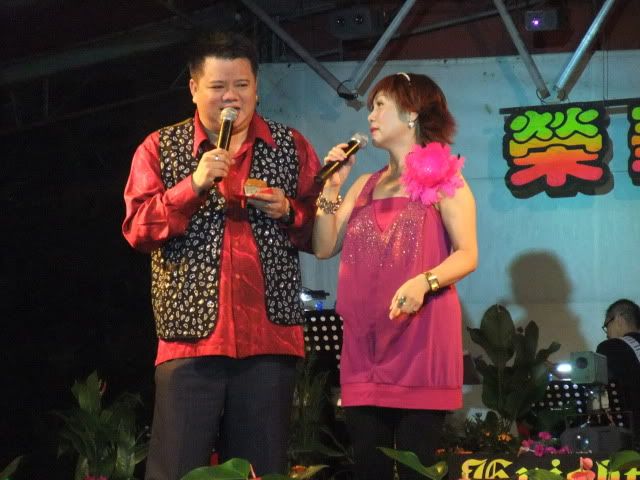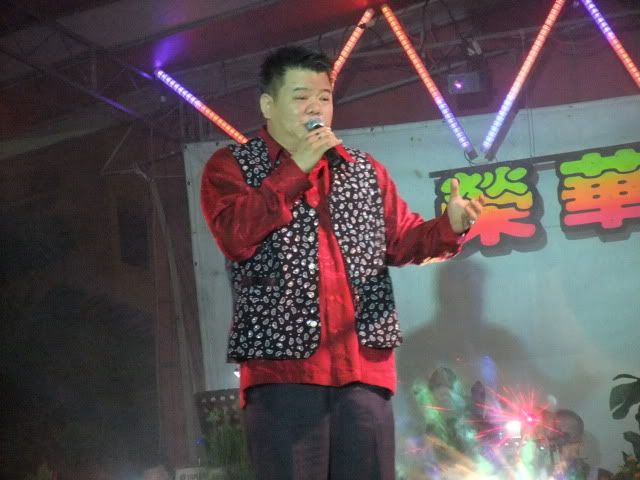 Zhuang Qing Yu
Qiu Wen, he is very good at Cantonese songs as he himself is a Cantonese. He is one of the few singers that i liked and admire his singing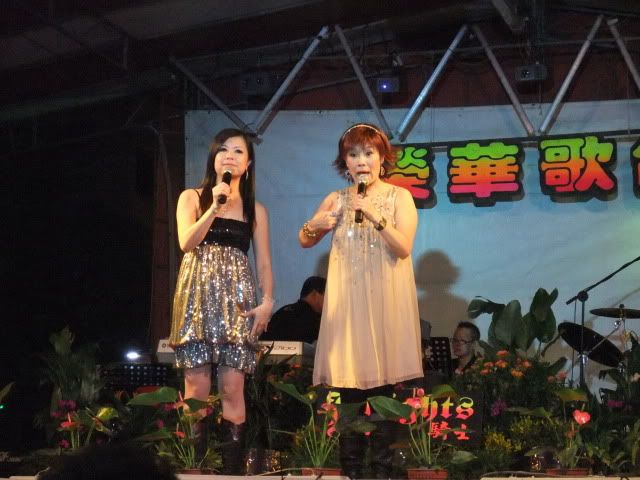 Xin Ru
Liu Xin Ling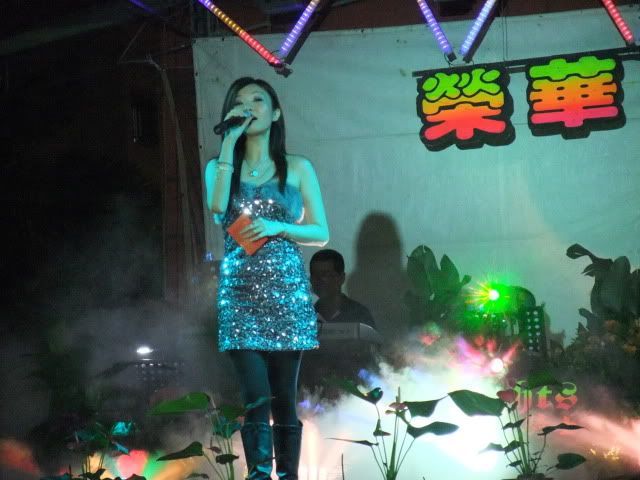 Ho Pei Ling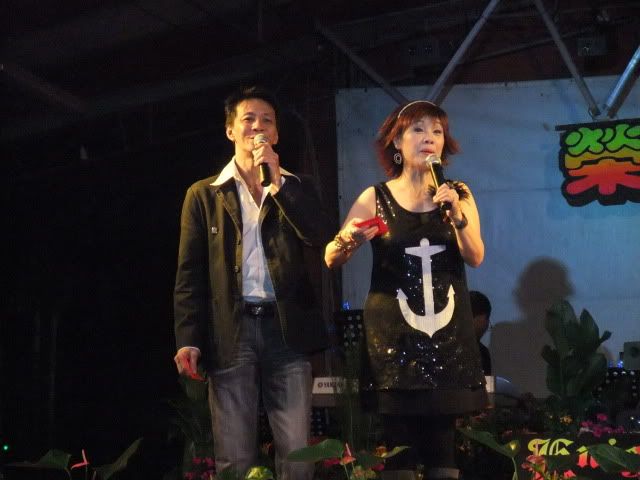 Jun Long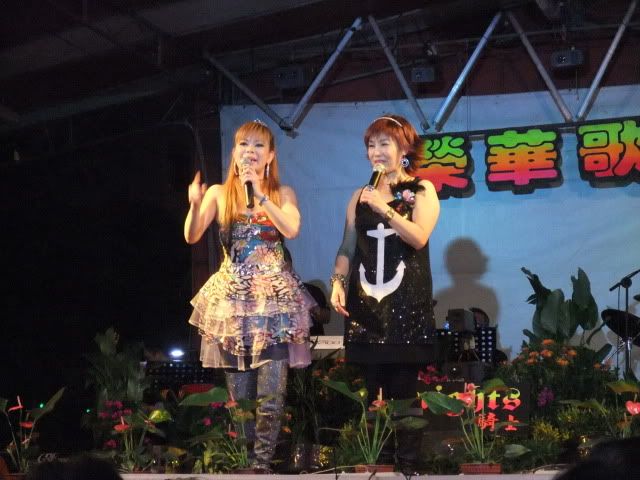 Mai Hui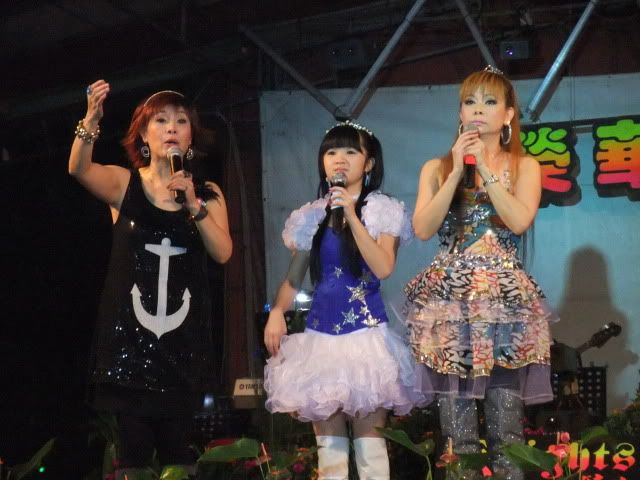 Lee Bao En merely appeared on stage without singing any songs