Jennifer say:

11/11/2012 农历9月19日 (Sun):
Went to Toa Payoh to watch getai. Decided to go TP coz Idol is hosting there tonight. Tonight getai is quite okay, not too bad.
Starting to appreciate 尤毓栅 songs, used not to use my heart and soul to listen to her songs. but that time at Jalan kayu after taking videos of all her three songs, i think her singing is very good. Will do more recording of her songs in future.
尤毓栅
Getai Area, lot of chairs tonight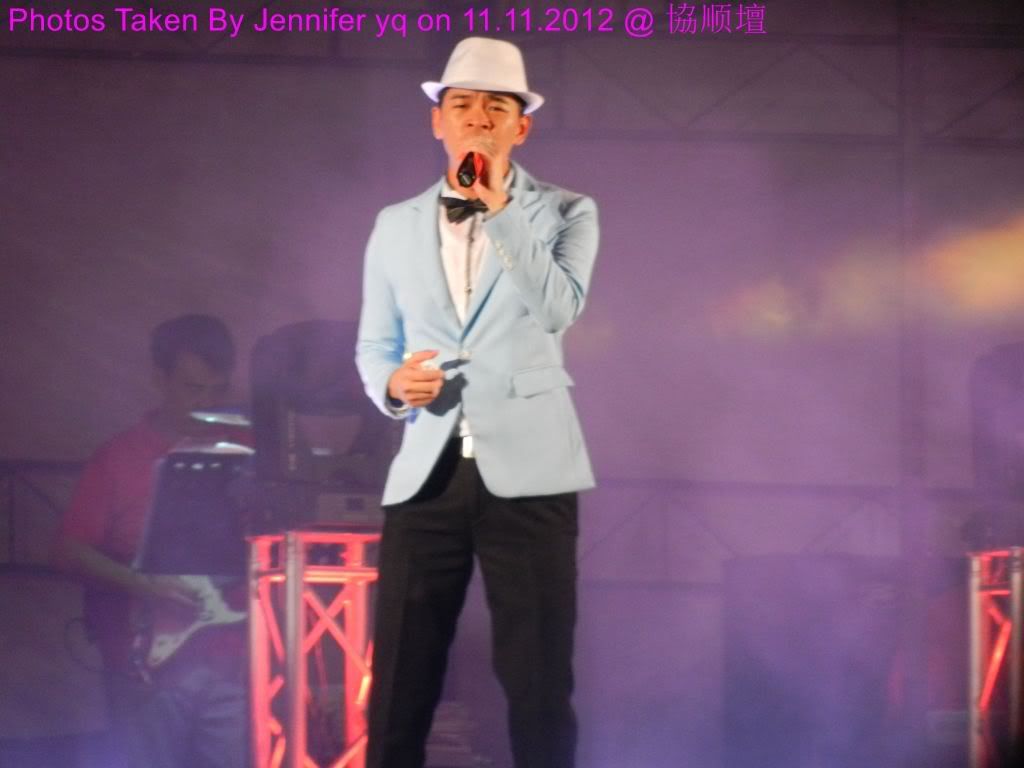 Xie Wen
Bao En, today is her birthday, she received lot of gifts.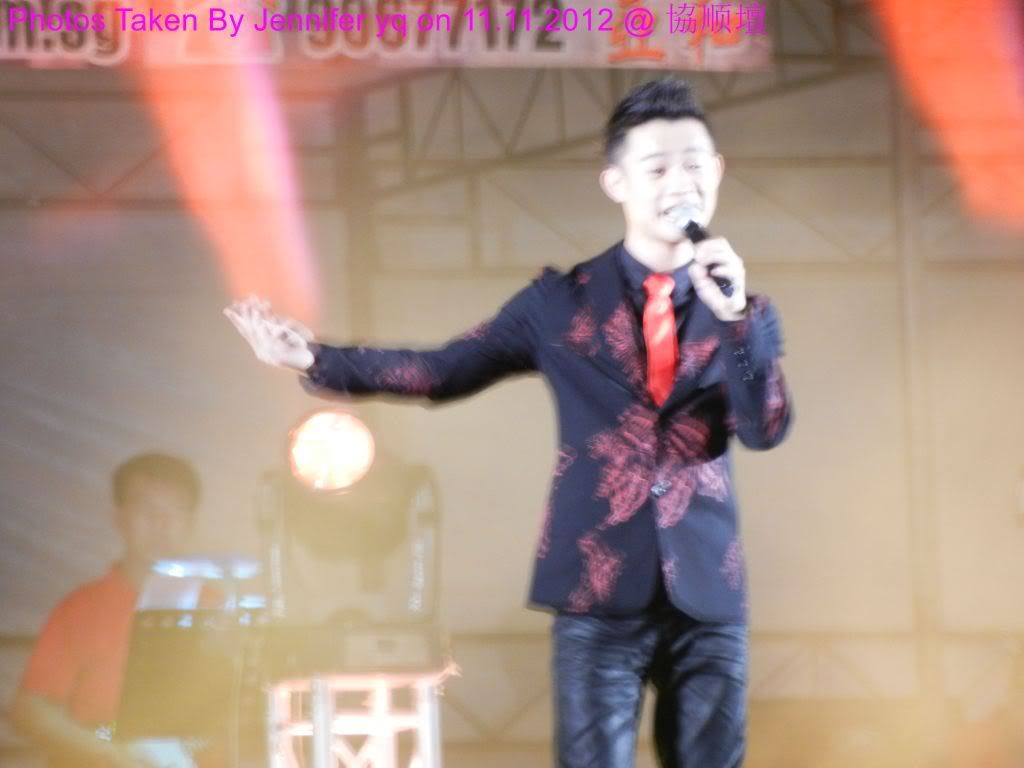 Xiao Hui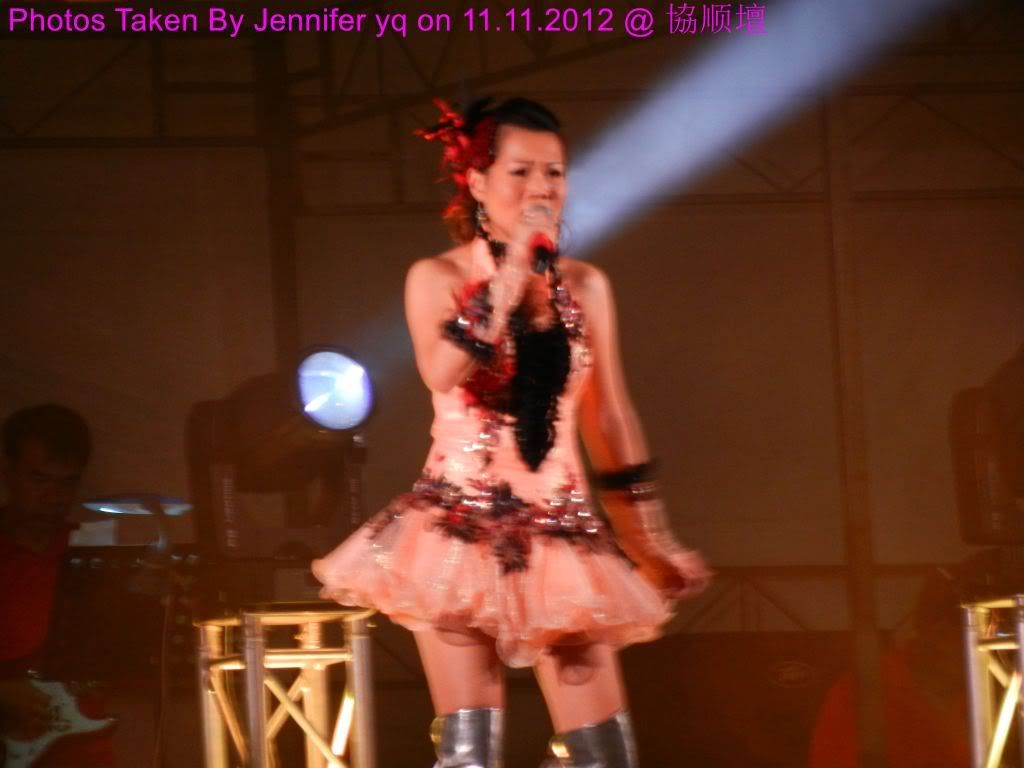 尤毓栅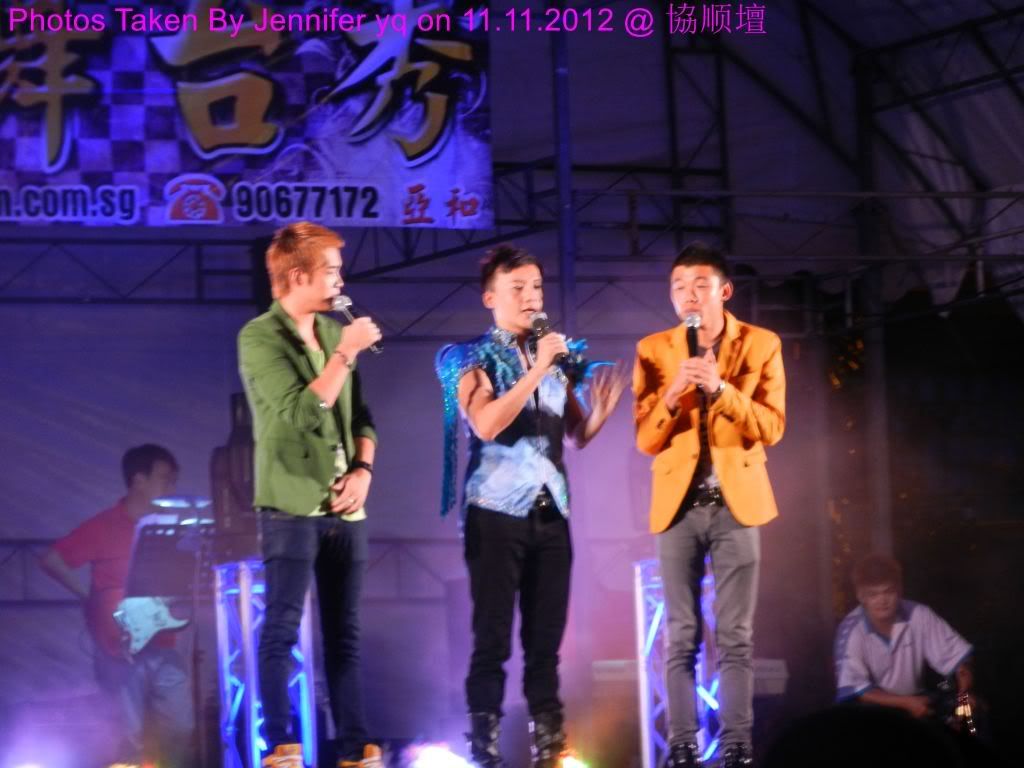 碰头组合, long time never seen them together. I would call them 'beauty and the beast' group. But beauty is a handsome guy and beast is an average looking guy.
龙飞凤舞,they used CD for their first song. I think CD is still not good, somehow the feel is not the same for CD-based songs.