Jennifer say:

★09/03/2014★Sun
★Today Getai: RC Event. Only ticket holders can go to the front. The rear only got 6-7 rows of chairs. Plus the side location.
★Time watched : 7.30 to 1030 pm
★My Position: Rear Right
★Me about tonight getai: Went to watch Andy performance again. Ask meimei to help me chop chairs. After andy singing, we went to take photos with andy..haha..nice..but shy shy to publish here. Andy is nice, the more i talked to him, the more warmer i become.haha..i usually cold to ppl that i am not familiar..hehe
★Video uploaded tonight: 9
★Video(s) I love tonight: 刘心玲 ~ 不想伊. 天悦 ~ 千万声不应该.
My Location
Event Banner
Stage, got Chong pang residents performance before the official getai started at 820, that is Andy singing slot. He is the first singer.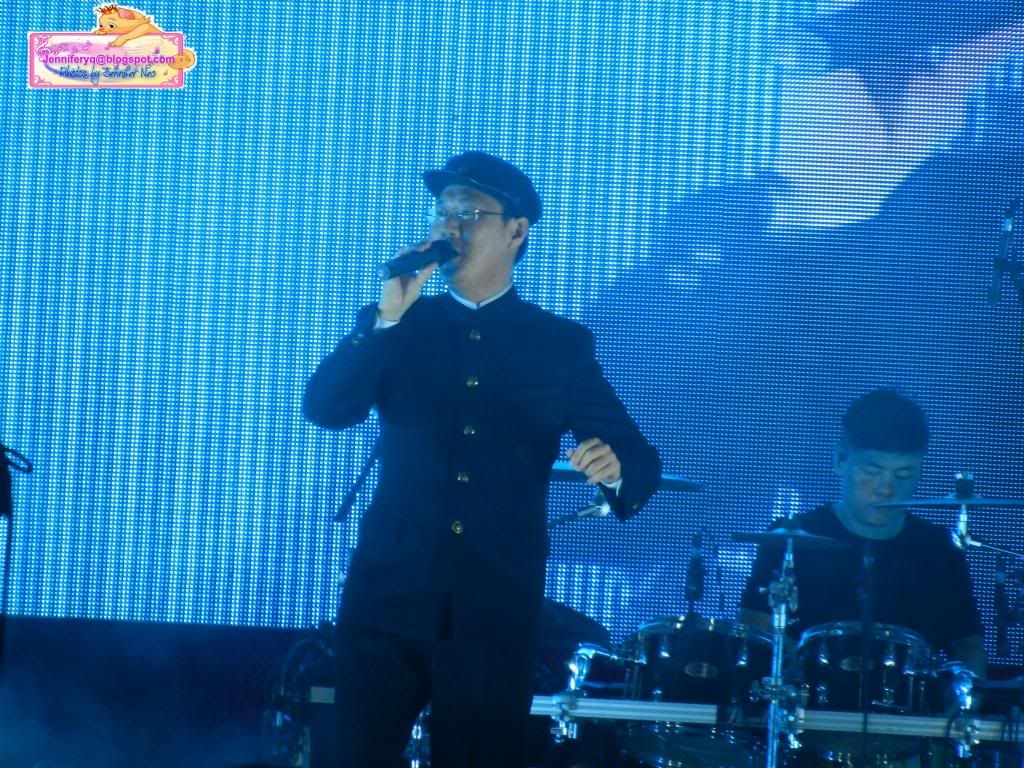 Xie Sheng Zhi
Hosts. The MP was talking abt the Pioneer Generation package in English, Pei Fen translate in Mandarian, and Wang Lei Translate in Hokkien. I think the version of WL very funny.
Hmm..Forgot what is the reason for WL strange look
温丝婷
Wei Liang, wah, his young meimei fans screamed like mad when he go on stage..Hmm...gone are the days of idol screaming when u leave school and work.