Jennifer say:

Tonight is the last night of xiao fei xia performance. Yesterday had a wonderful gathering with my ex-classmates. We had not meet for over 10 years.
Tonight story: Tonight tell the story of a gentle and good hearted centipede whom save the life of her lover from the evil oyster spirit. In the end, the centipede died but was promised by goddness of mercy to be able to reborn as a human and continued the love with her lover afterlife.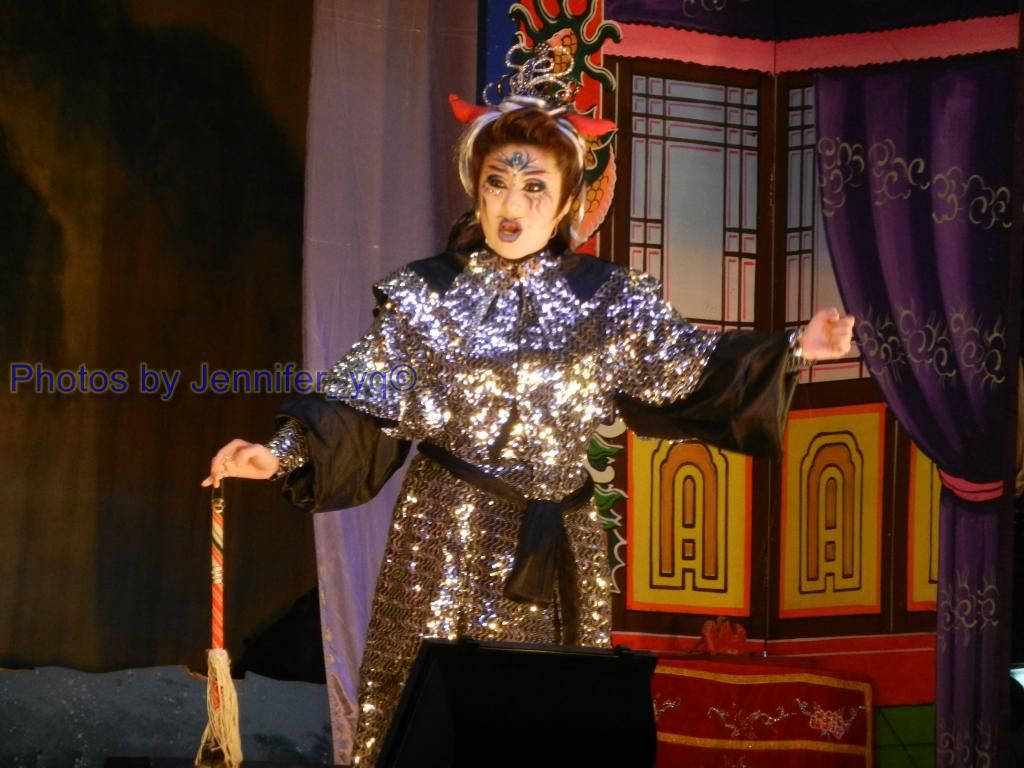 Evil oyster spirit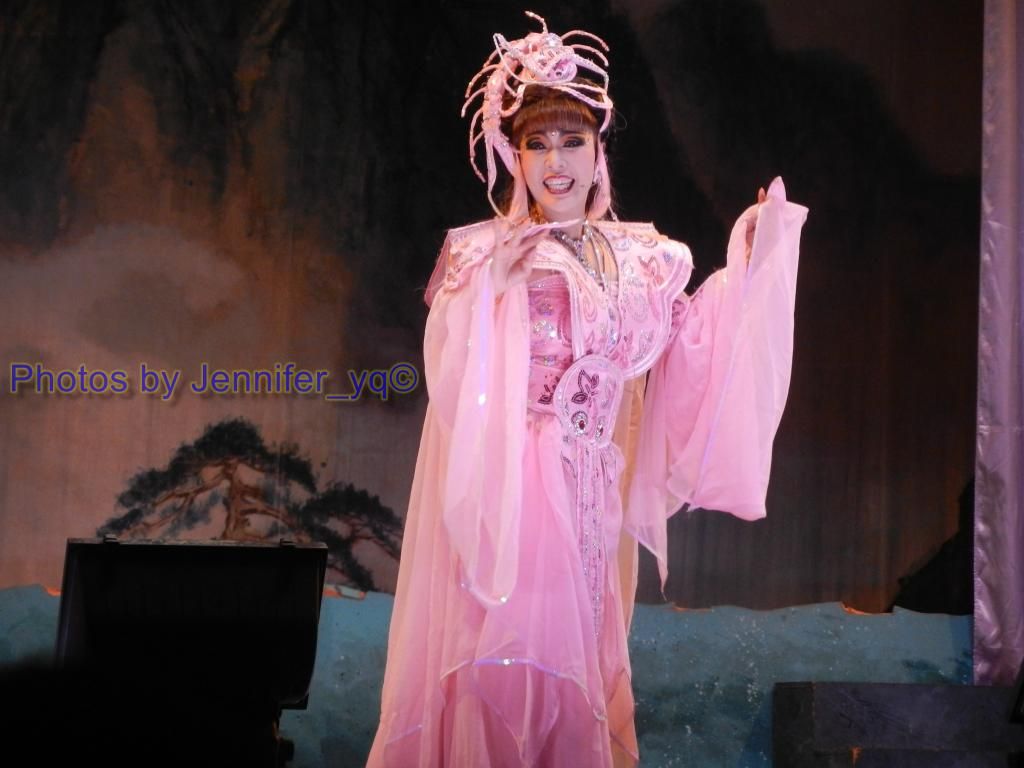 Gentle centipede spirit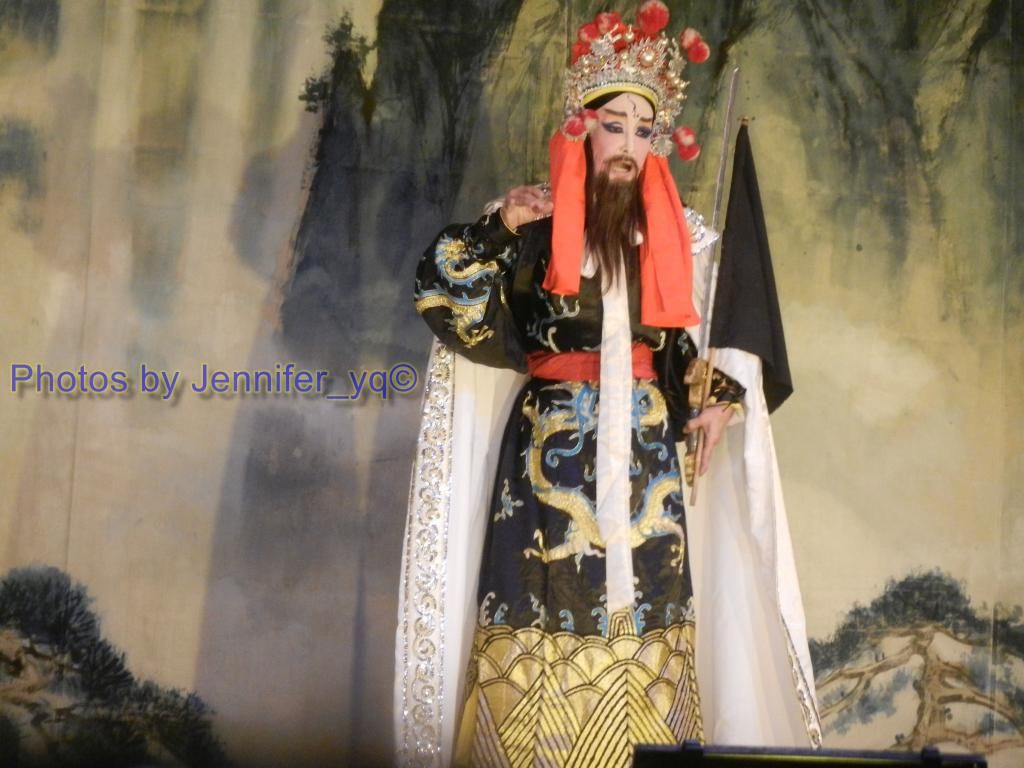 周公子
Centipede spirit and zhou loved each other at first sight.
Centipede spirit play with the priest whom
After helping zhou to find back his 3 魂, she fight with the oyster spirit and was gravely injured by him.
观音娘娘 wss touched by the centipede kindness and promised her an human afterlife.