Jennifer say:

23/03/2011 农历2月19日 (Wed): Went to Az building to watch idol host. Was very high today as can watched good performance and excellent hosting by idol. There is a small incident - apparently the temple committee just wanted singing and low level of talking. So Poor idol was 'washed' by someone, not sure whether that angry bird is from the temple. Rather unfair to shout at host just because someone wanted their way of doing things, should have inform the organiser of the getai in advance mah so that the host will know what to do. According to HH, the band need time to prepare the next song so in order to keep the show going, HH had to talk longer. Some ppl just do not understand what do getai meant...
Today performance was excellent esp towards the ending althought the ending performance was performed to the committee rather than to the audience. But it was high HIGH, High.. i was very high too but had to go home before it ended. I reached the place at 830 and left the place at 1040pm. The whole performance ended at 11pm. No choice as need to work the next morning so i cannot stay too late.
Today crowd is quite strong but not as many as yesterday. I am able to see a good view but i had to stand till 930pm.
There are 3 important news for getais fans: (Hope i do not get any details wrongly, please inform me if i do make error, my apologises)
1) A performance hosted by Qi Xuan at Grassroot club Near YCK station, the date is on 7-4-11. Special guest are Zhu Li Li and Hao Hao. Ticket is $18
2) On 1-5-11, there is a Labour Day performance at kreta ayer people's theatre. Host is Hao Hao.I think the lowest ticket price is $28.
3) There is a 精义charity show at kreta ayer people's theatre on 16-4-11. This was already announced before in other tais but it was reannounced today for audience.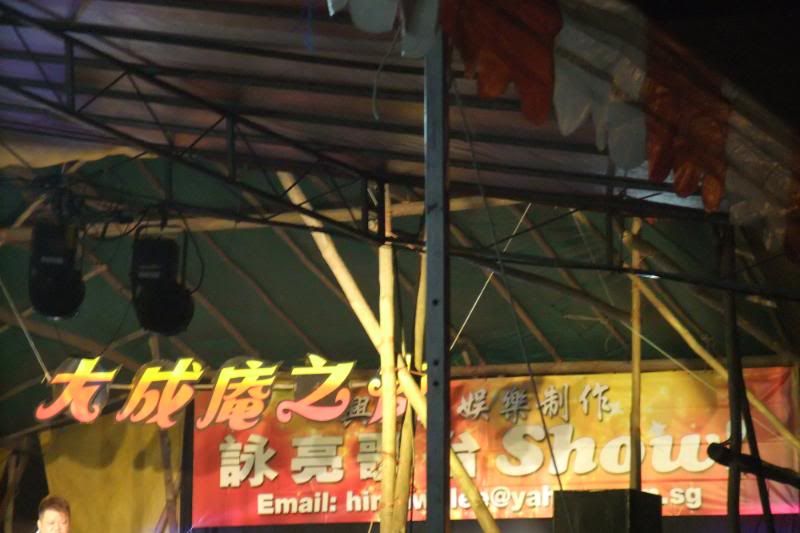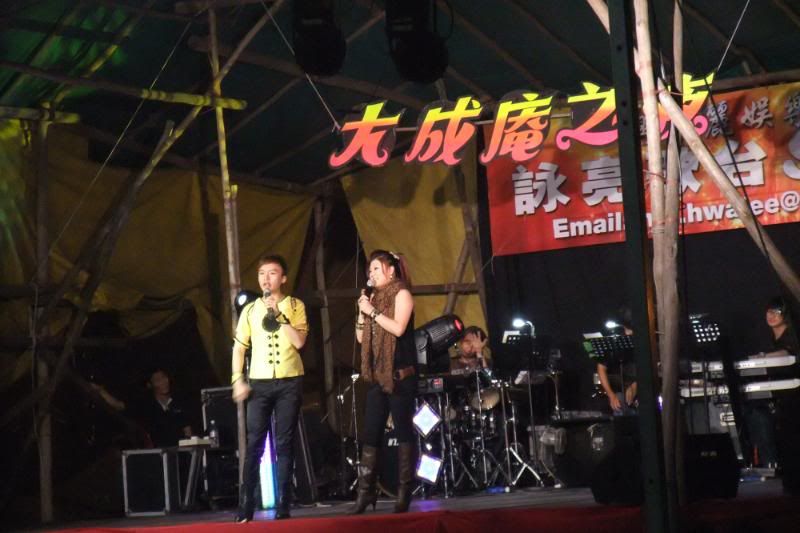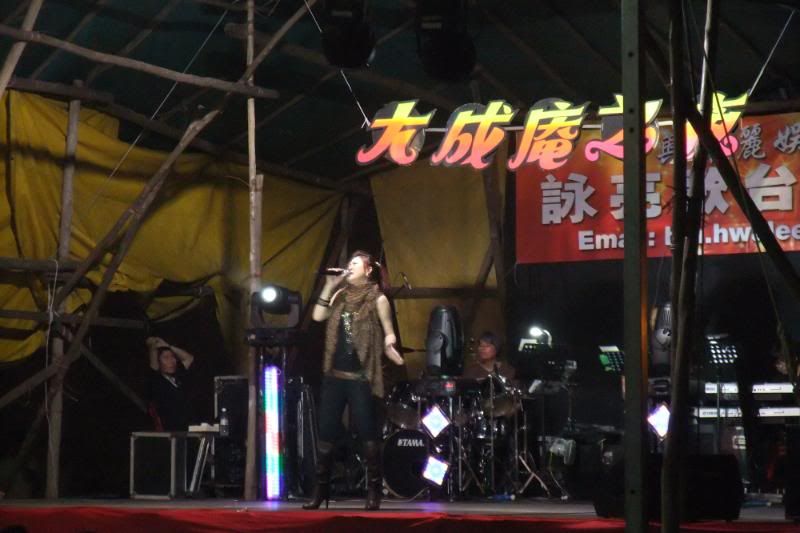 Kai Ling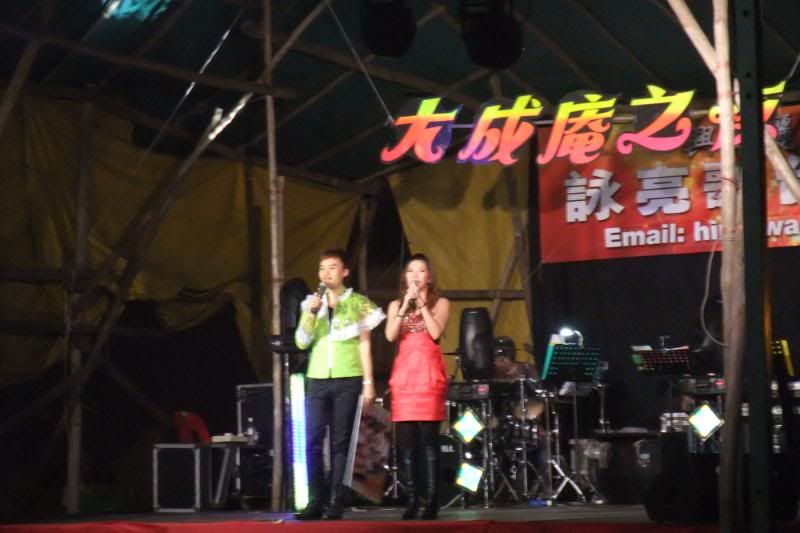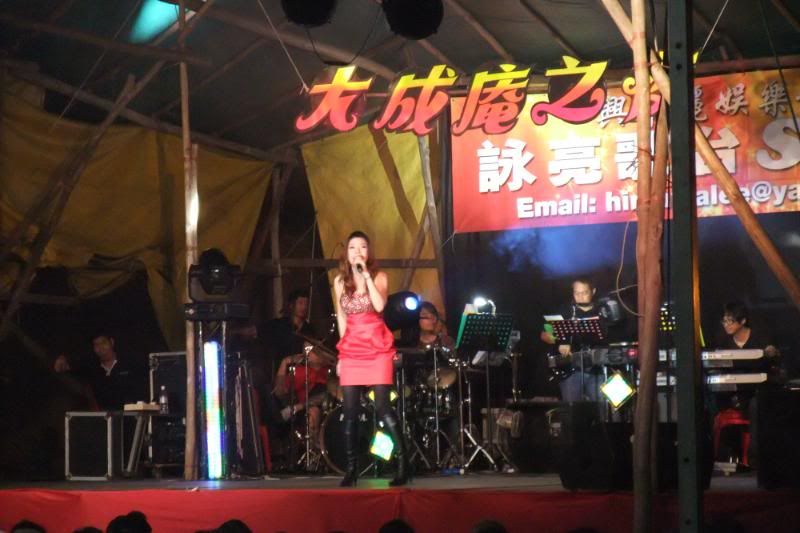 Lim Shi Ling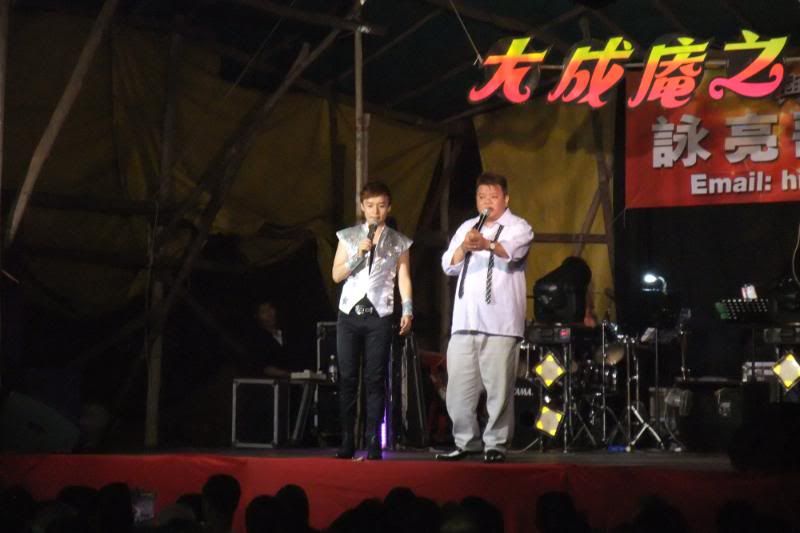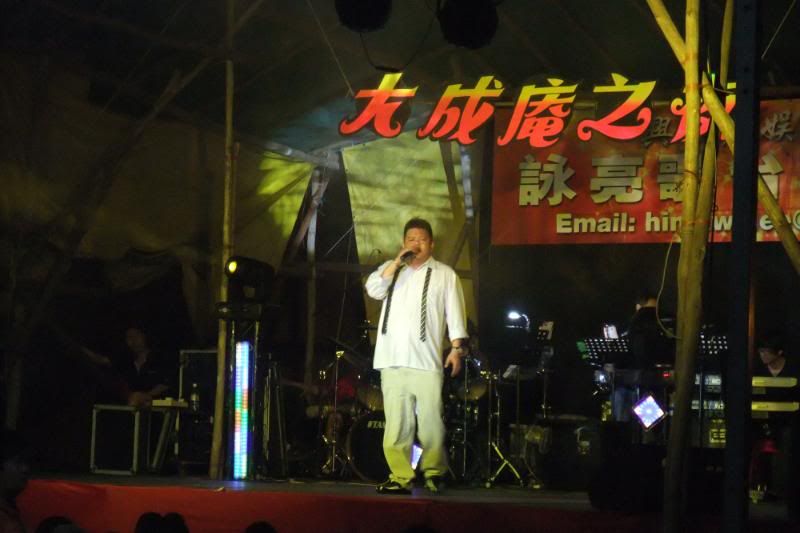 Zhuang Qing Yu
Xiu Feng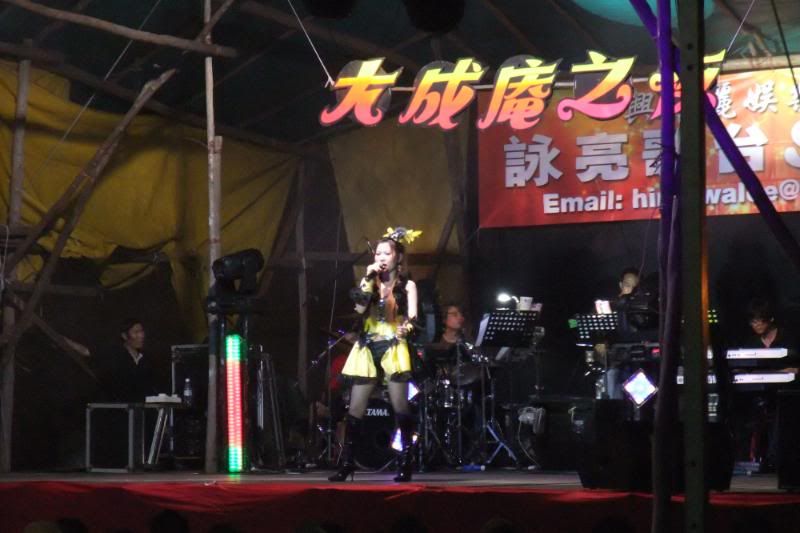 Ting Ting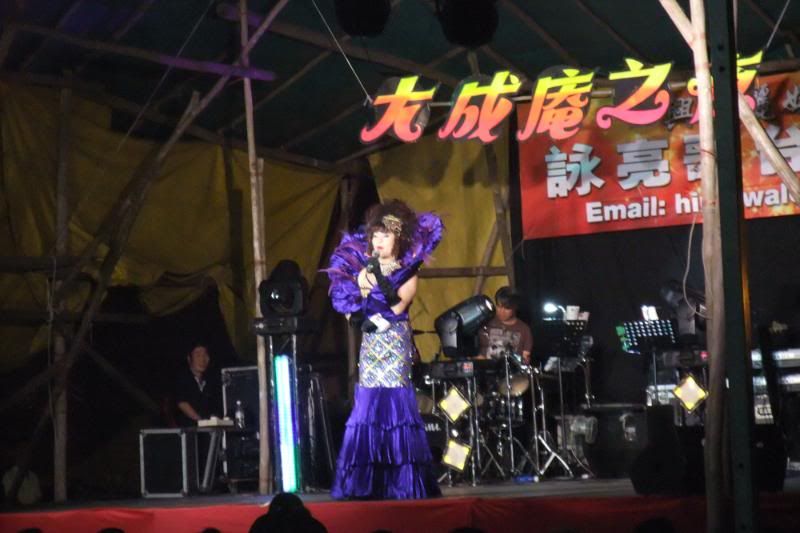 Hao Lian - quite surprised to see him cross dress again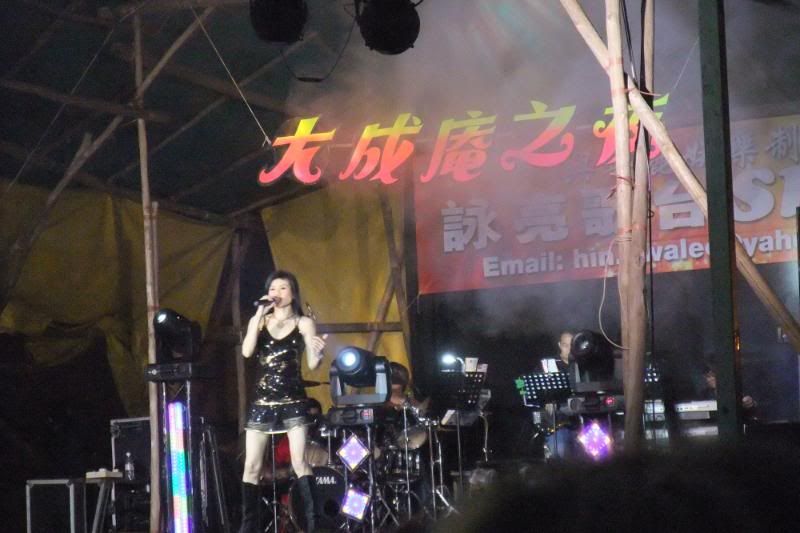 Xiao Ting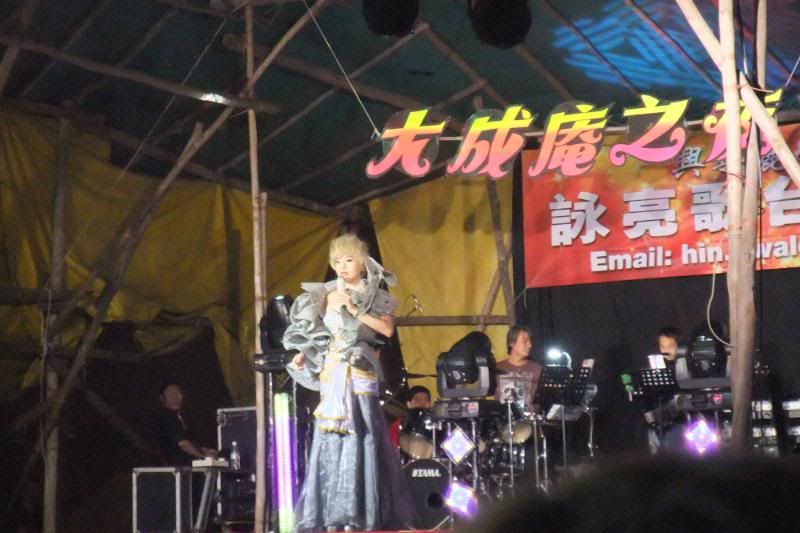 Hao Lian Another look - he sing 3 songs today. I had rec all 3 songs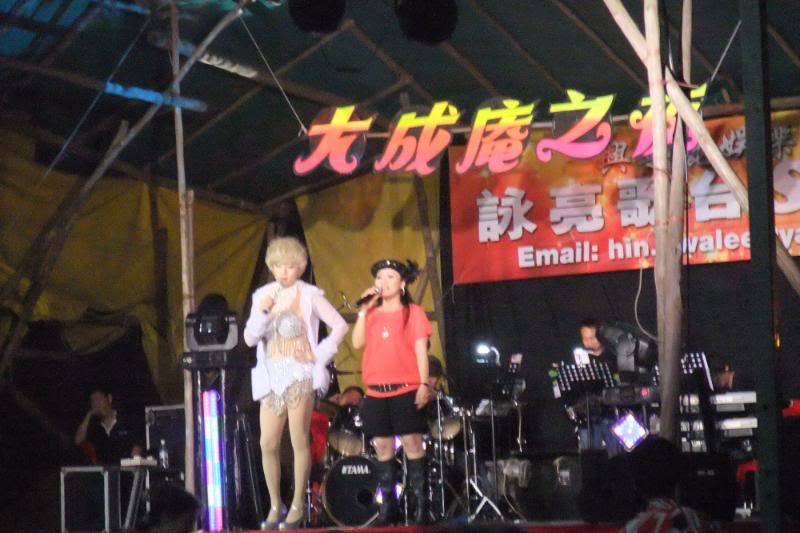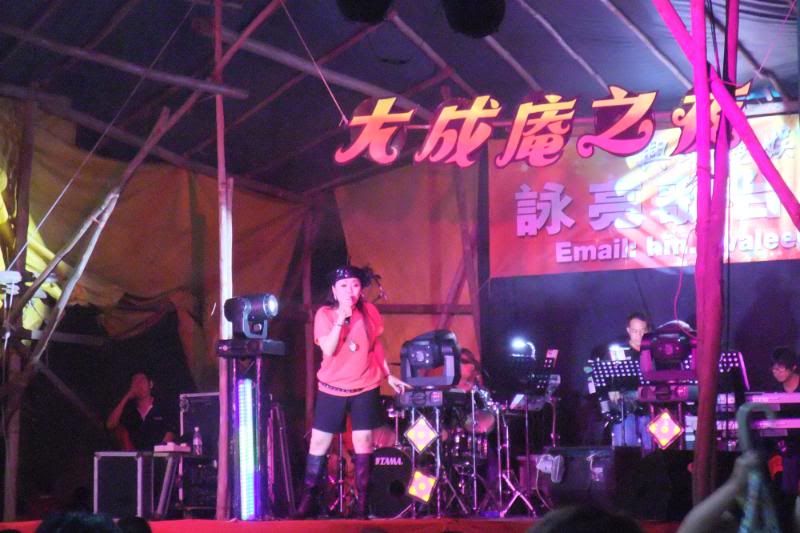 Zhu Li LiLast singer was Qi Xuan