Jennifer say:

03.05.11 (Mon): Today i was quite early for the rally. The field was very wet. As the rally continued, the rain turned heavy. But for most of us, we stay put till the rally ended at 9.45pm.
Mr low had spoken of the statement by PAP. If the account was not done well, Mr Low will be sue and in trouble. Boos for the ununcessary accuse. I like Mr Singh words: We wanted Rojak. We wanted more colours in parliment other than the long ruling white. More Colours please.
As the rain turned heavy, some supporters had become impatient with the rally speaker. Not that he did not spoke well, he was more focused on his speech but he ended when he himself realised supporters only wanted to hear Mr Low speech first.
When Mr Low spoke, most of us cheered. As it was still raining, the impatient auntie behind me was telling me to shut my umbrella. Peiseh lah, auntie, still got rain, u said no rain and tell me i blocked ppl. haizz..
My FB friend gave me this post:
In Singapore , majority of us live in HIGHLY DANGEROUS BUILDINGS (HDB) . Most people also gotten used to PAY AND PAY (PAP) . Not only do you have to pay , you PAY UNTIL BANKRUPT (PUB) . If you dont own a car , you can always take the MOST RIDICULOUS TRANSPORT (MRT) , or take a SI BEI SLOW (SBS) bus by other commuters . This is the life of a normal Singaporean
So funny post. I super liked it... nice one.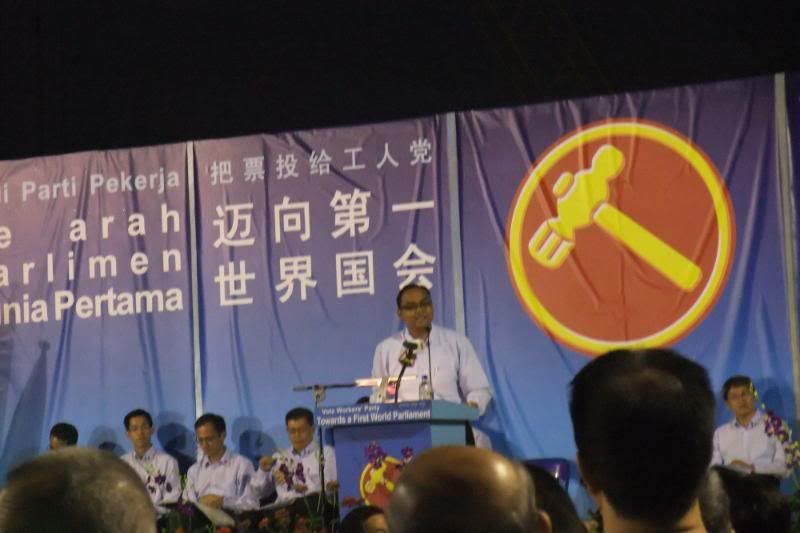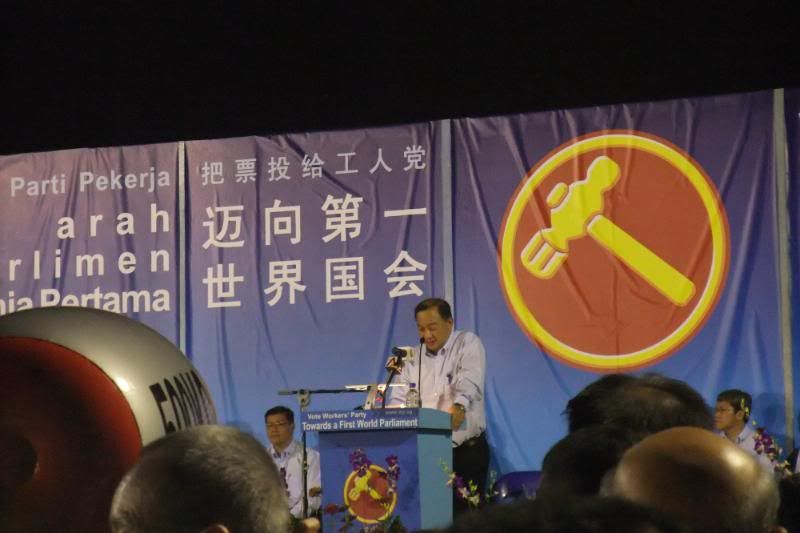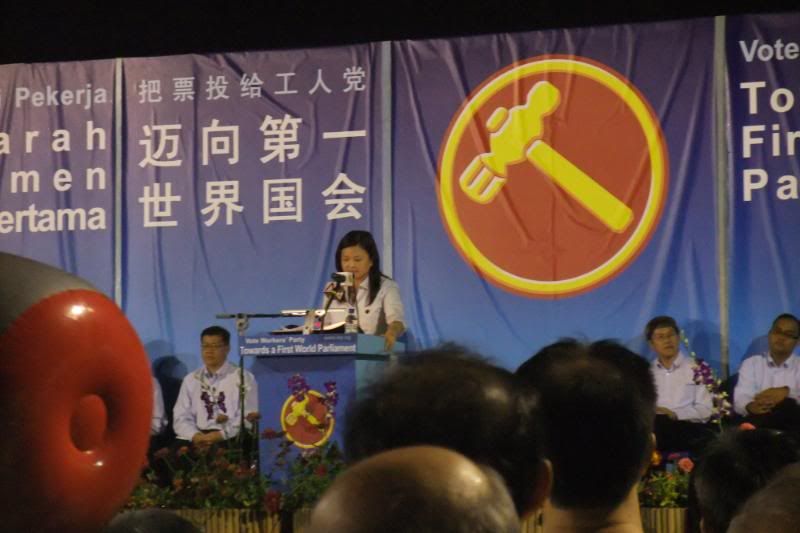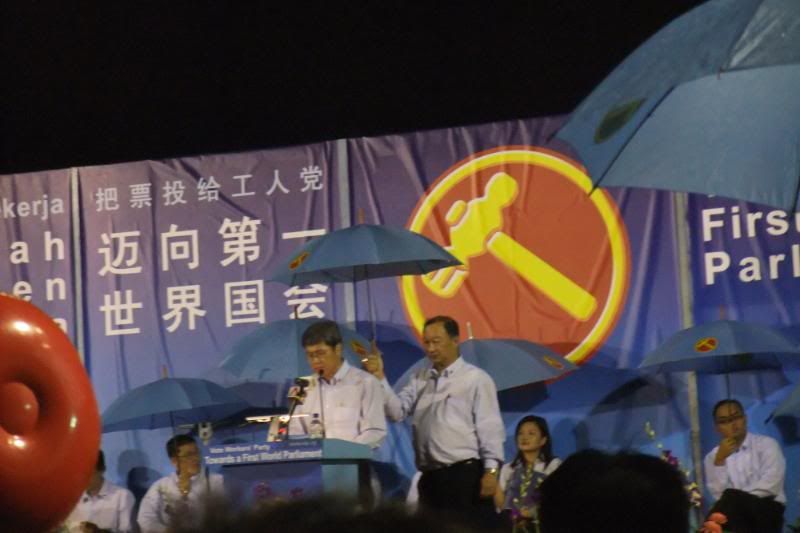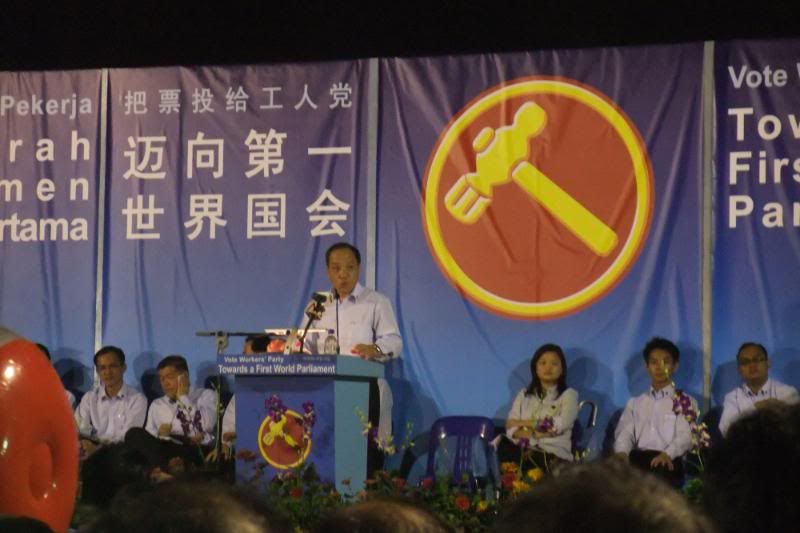 Rally speakers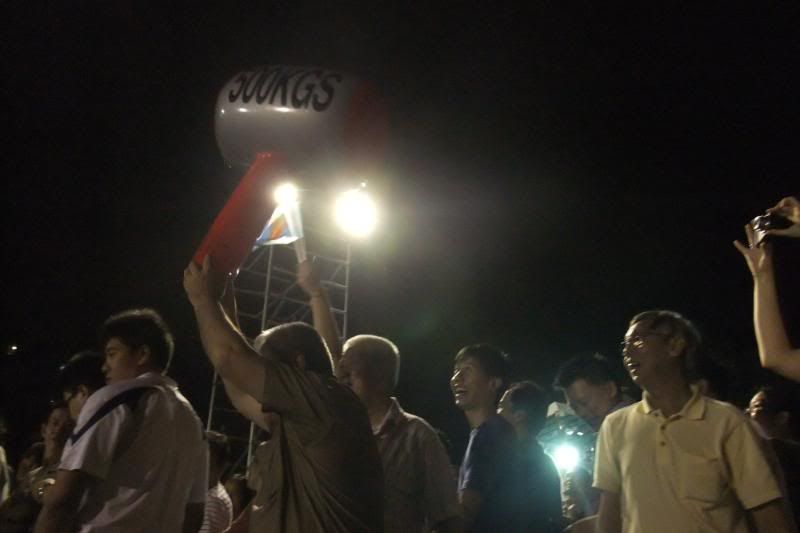 Uncle very ON, bring gaint hammer to rally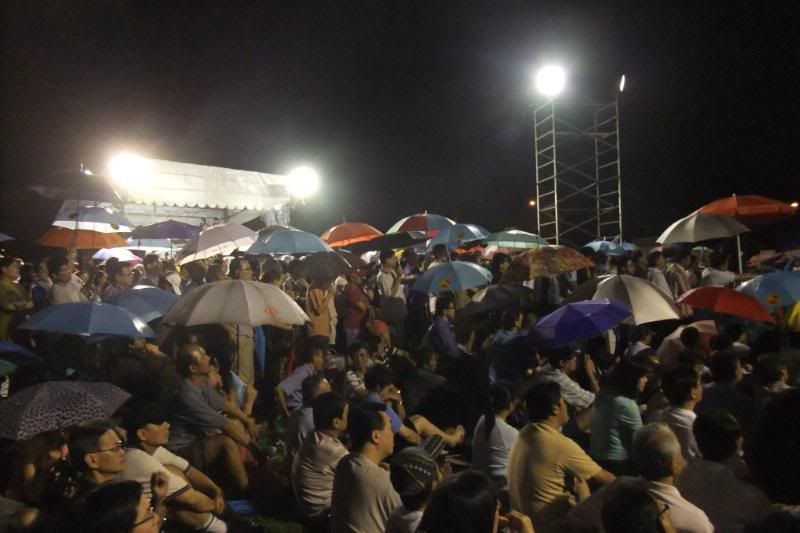 Rain does not stop us from watching, we stay till the rally ended. We are not afraid of rain so we are not afraid fo vote for change.