Jennifer say:

11.06.11 (Fri): Long time never blog. This is because of some personal matter but hopefully everything will be fine.. really pray.
Went to watch getai alone yesterday. I was very late, only get to be there by 830 but luckily the area was not crowded and there are lot of chairs. I am able to get a good location.
Today getai is a okay only performance, nothing wow... but i really enjoyed coz i had not watched getai for so long. It is really a good activity for me to relax.
I had set my camera mode to 'P', ISO 1600, DR: 400. It is a shame, i had been using Fuji 200EXP for over 1 year but yet i had been using only the 'Auto' mode for photos. I am not sure how much different are the current photos different from the olders one. Now from the research i done, 'P' Mode with the setting of ISO 1600 is the best for outdoor low light shooting. But I am going to cast Fuji away and use canon Sx230 soon.. bye fuji and hello Canon. Fuji will just be my outdoor camera while Canon will be my getai camera. Fuji for the daily activity and Canon for the zoom.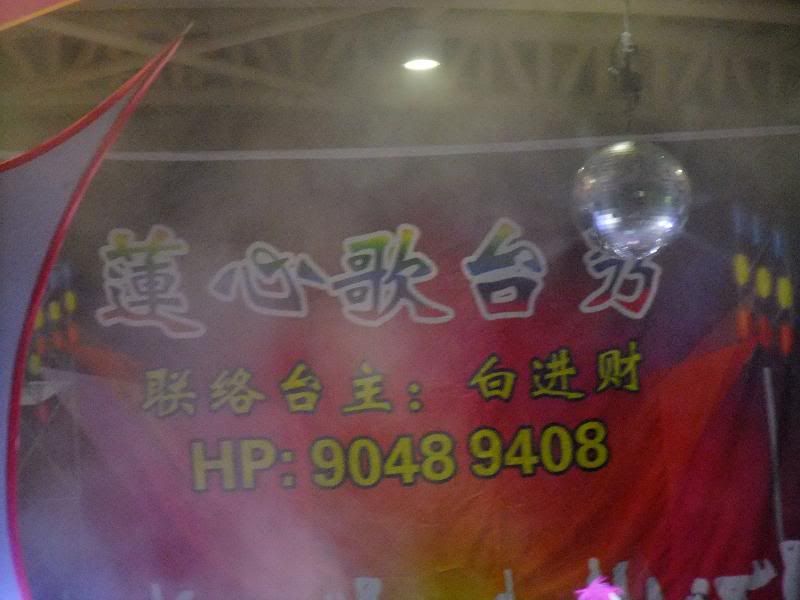 Banner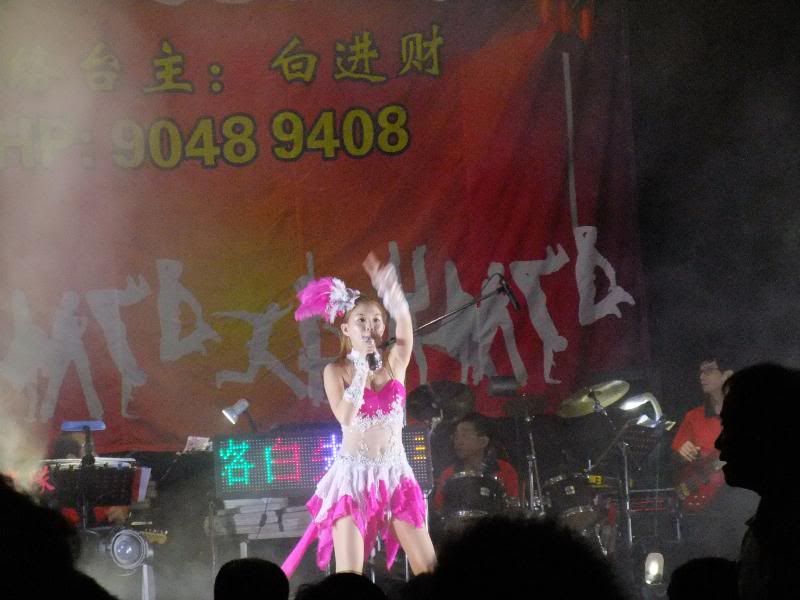 Wang Yi Wen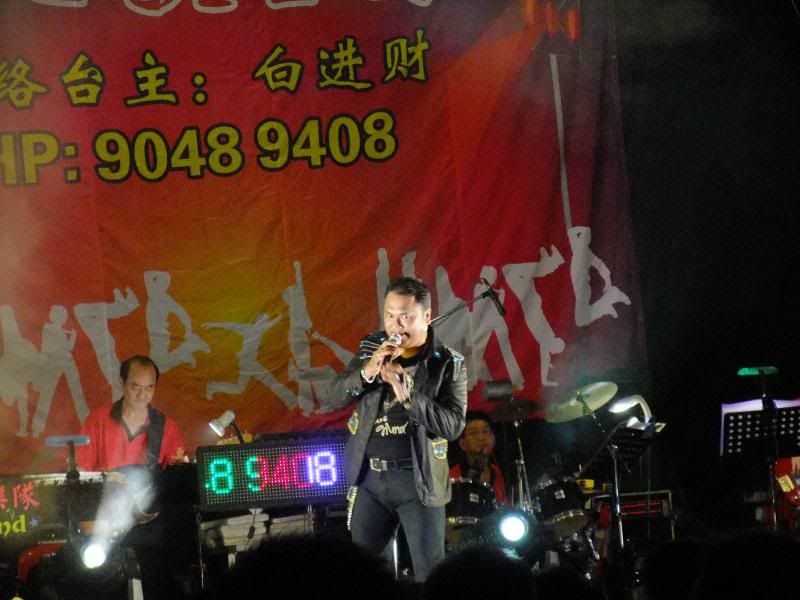 Name TBC (anyone know kindly informed me via comments, thanks.)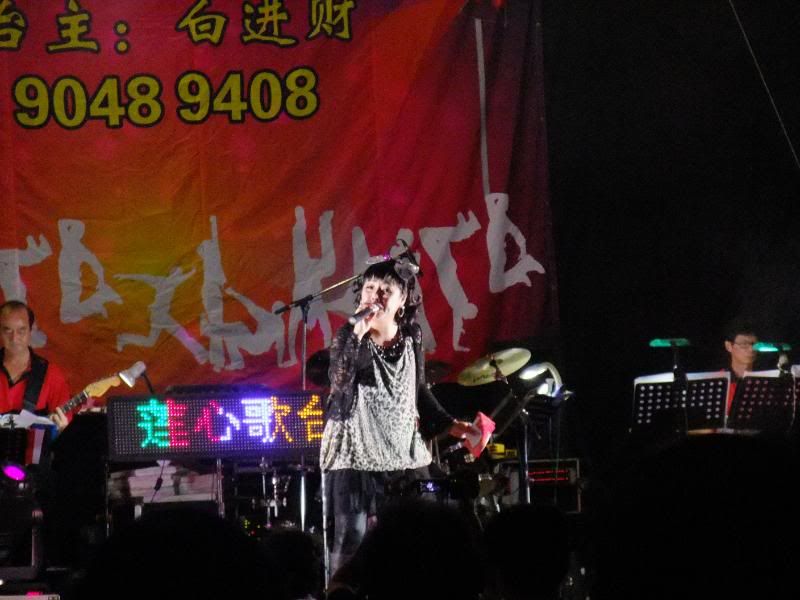 Zhu Li Li - first time watching her hosting, not bad.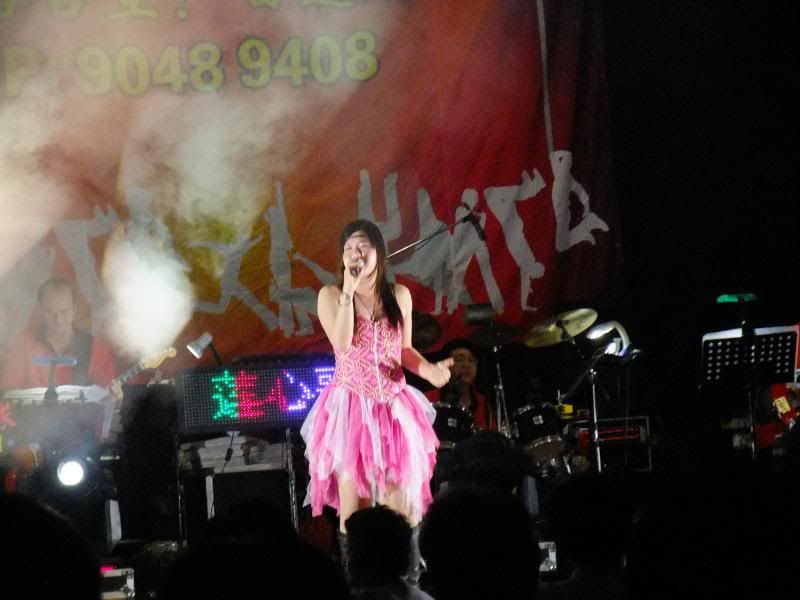 Niu Niu (Malaysian singer)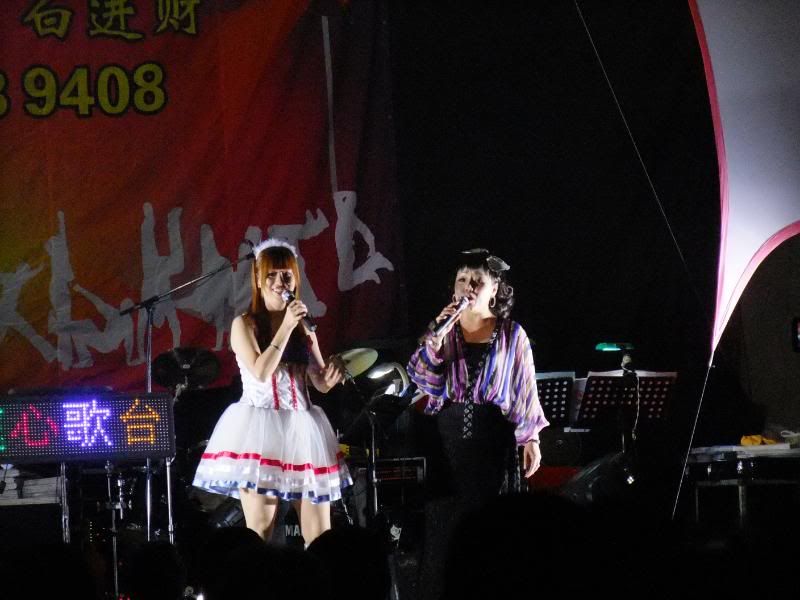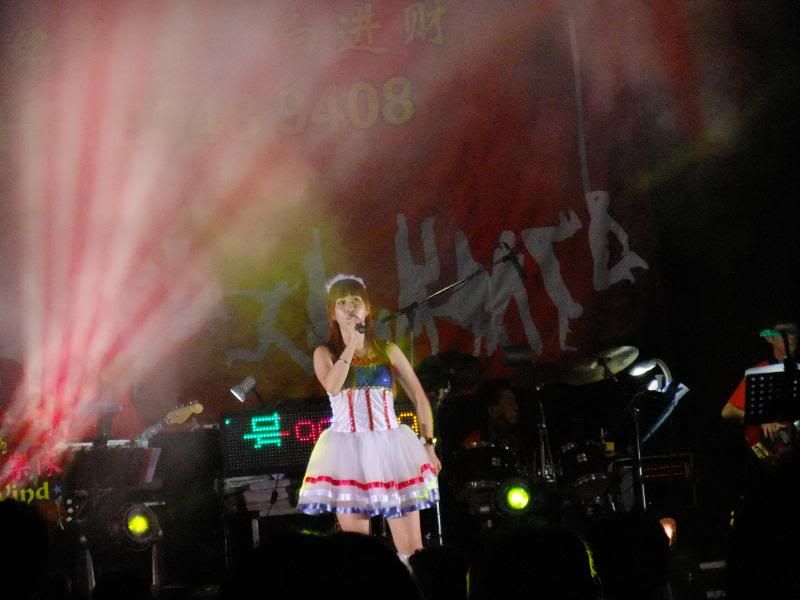 Yu Ling Long - she is the only singer that i took video but i only took 1 video of her song. She is the only singer that i took video coz i liked getai singer singing new songs that i never or seldom heard before.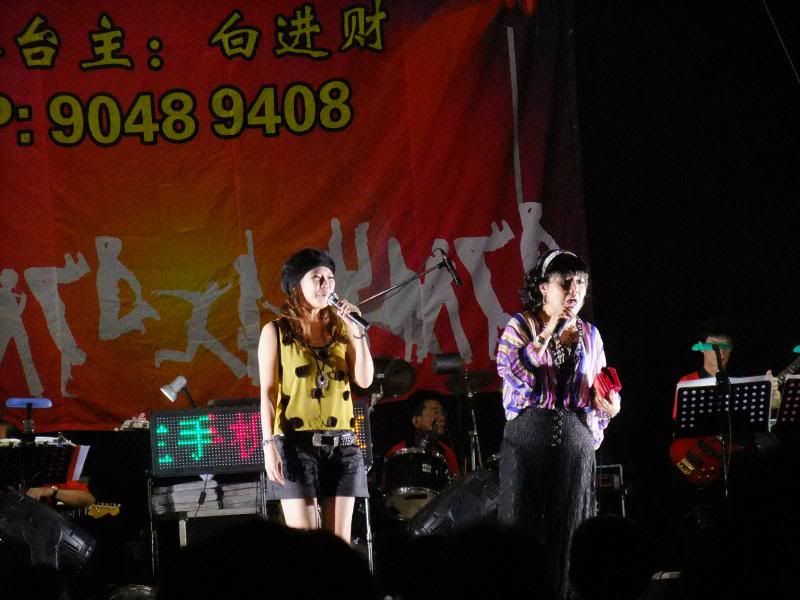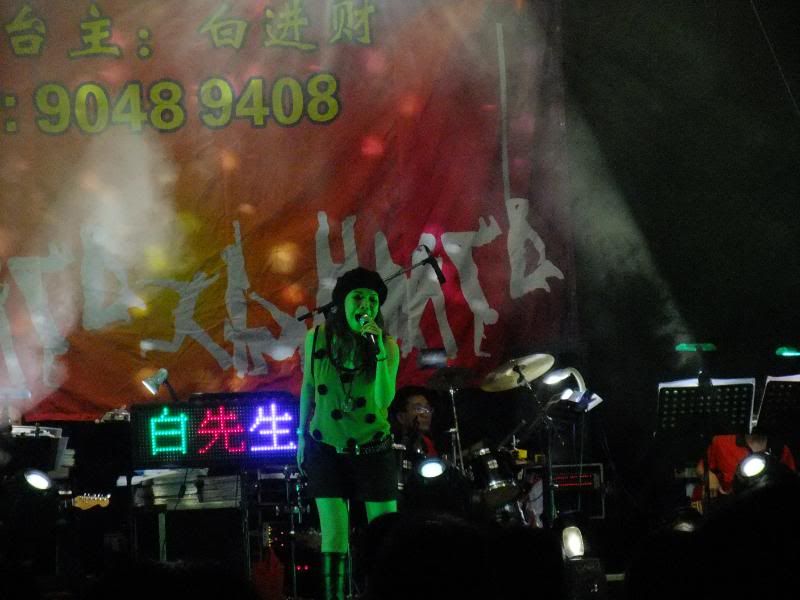 Lim Si Ling - she had memorized most of the lyrics for 雪梅思君,heard host said si ling only mixed two months lyrics wrong.. good effort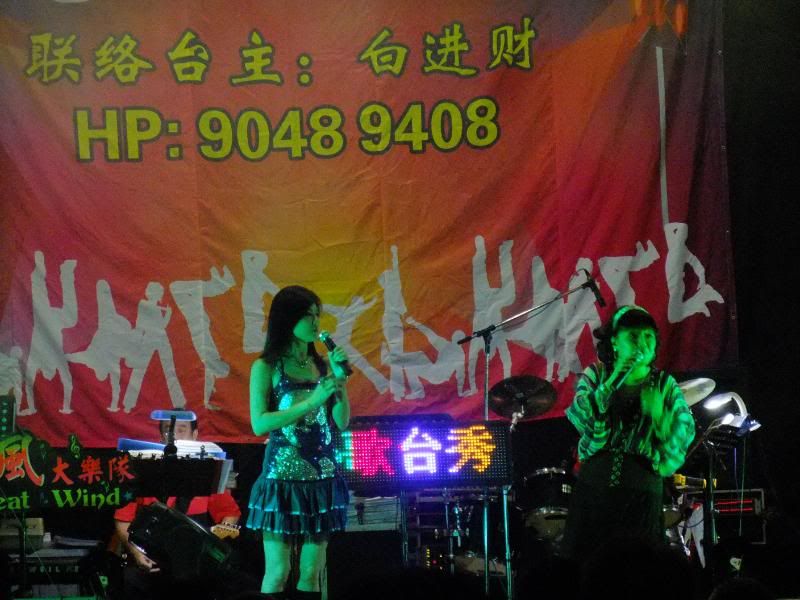 Last singer, Xiao Ting