Jennifer say:

05/09/2012 农历7月20日 (Wed):
Went to Bishan tonight. Quite enjoy tonight getai. Although there are lot of ppl, i am able to stand near the centre of the stage to get a clear view. Mum sat in the middle of the field watching.
I tried to upload a video of vanassa singing"My heart will go on", first time upload video received copyright warning. I not yet remove the video, wait and see attitude. I had rename the file by not mentioning the song title, still got the stupid copyright warning, Pek cek, i dun care liao, just remove if they wan.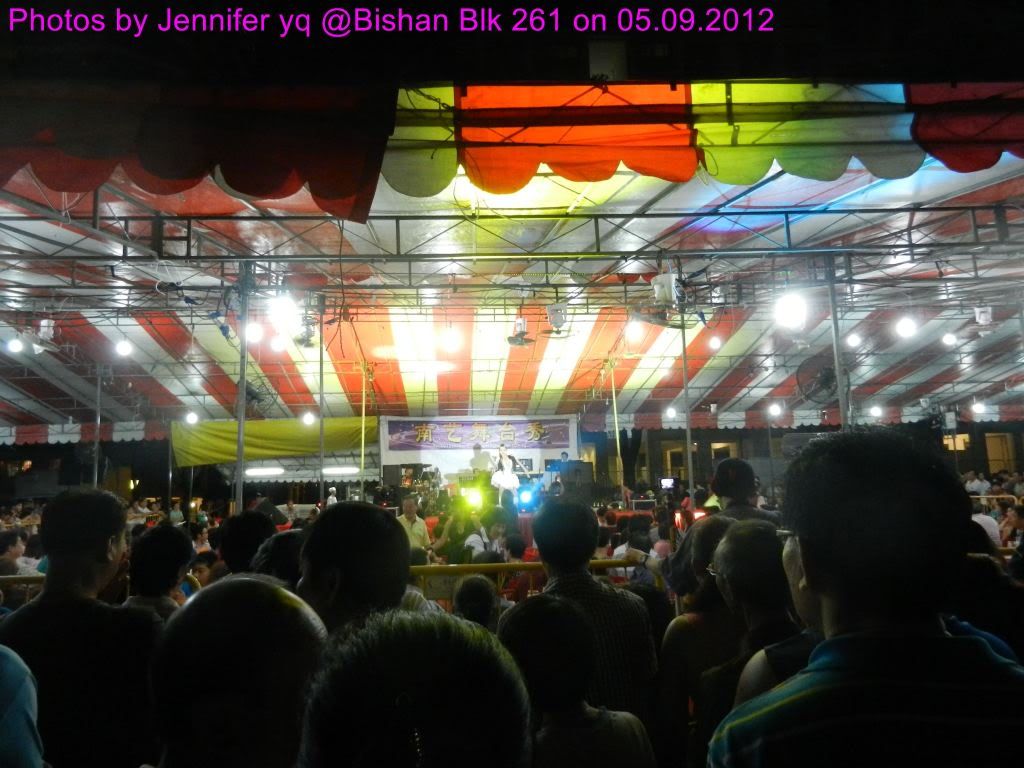 The Crowd tonight. Again and again, i dun care about surrounding ah peks and ran all the way past them. If got gap, i will stand -- i am not too fat anyway so will ensure ppl next to me still got space to stand. I am not too tall anyway so will ensure ppl behind me are not blocked by me.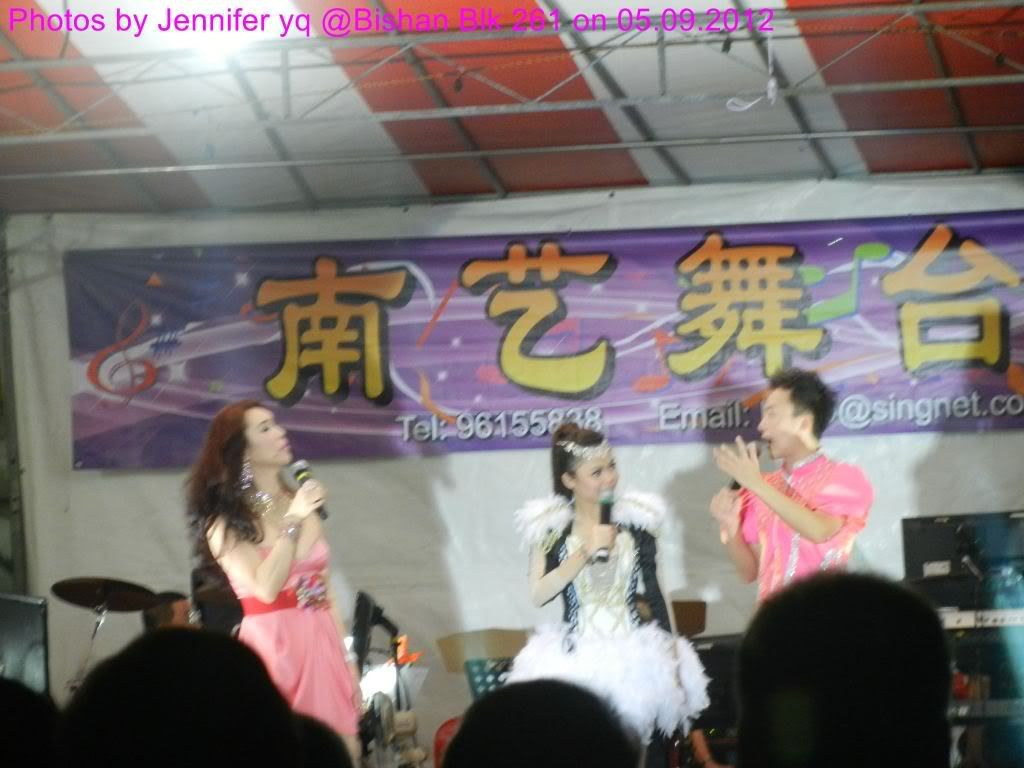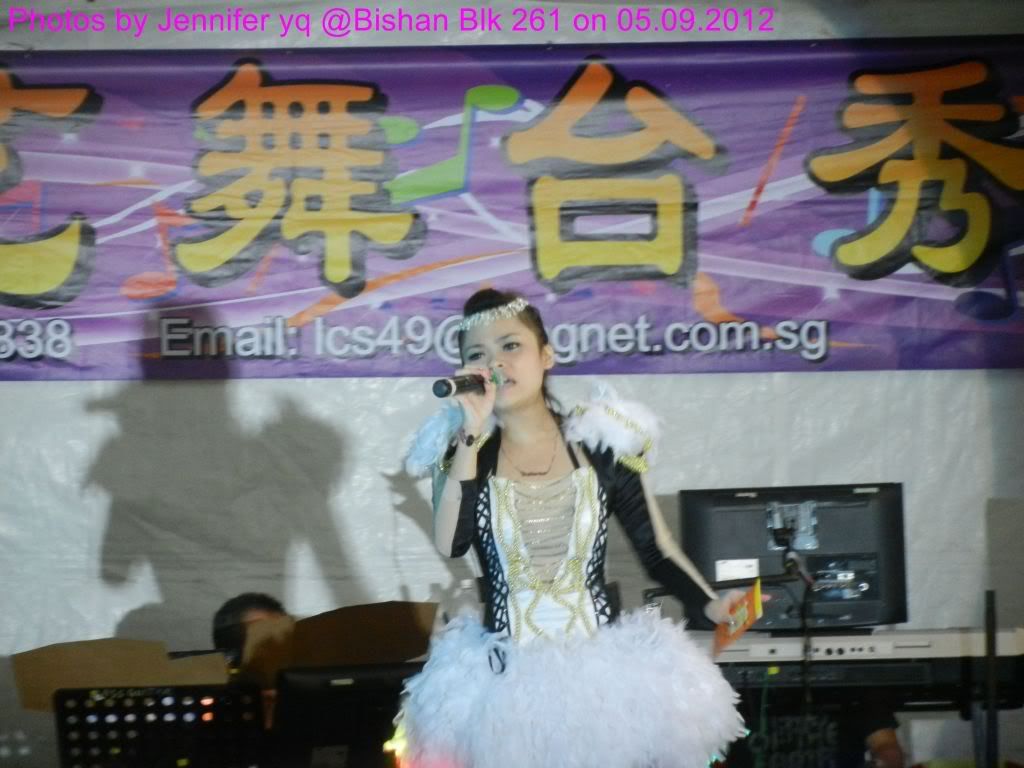 Kai Qing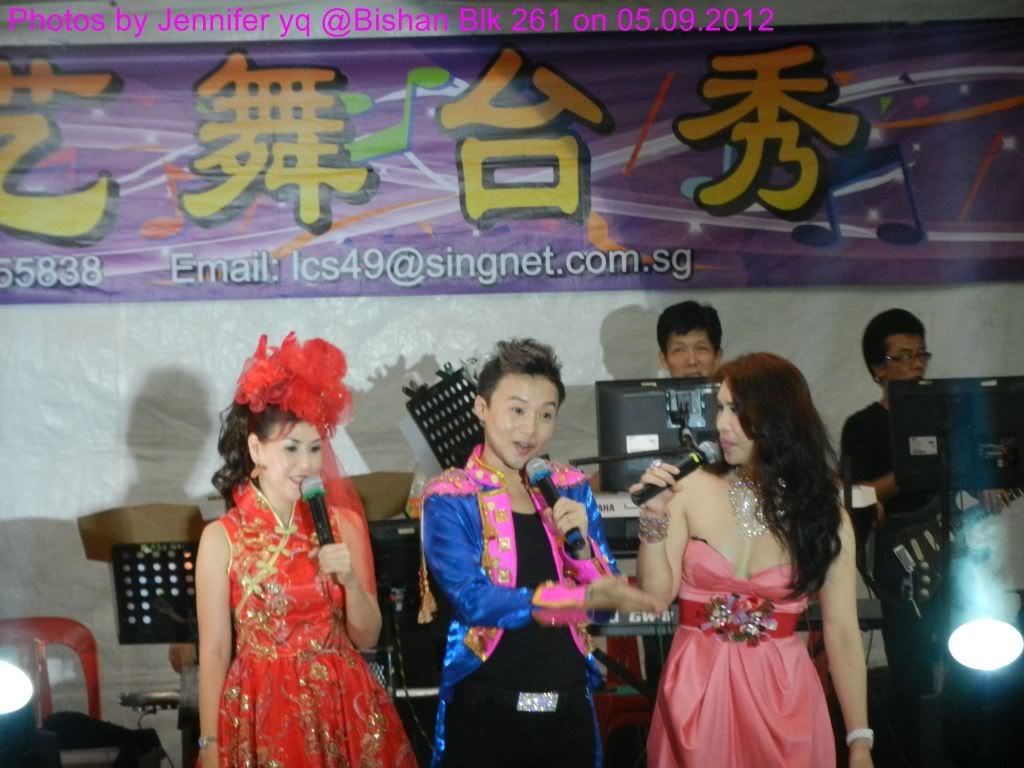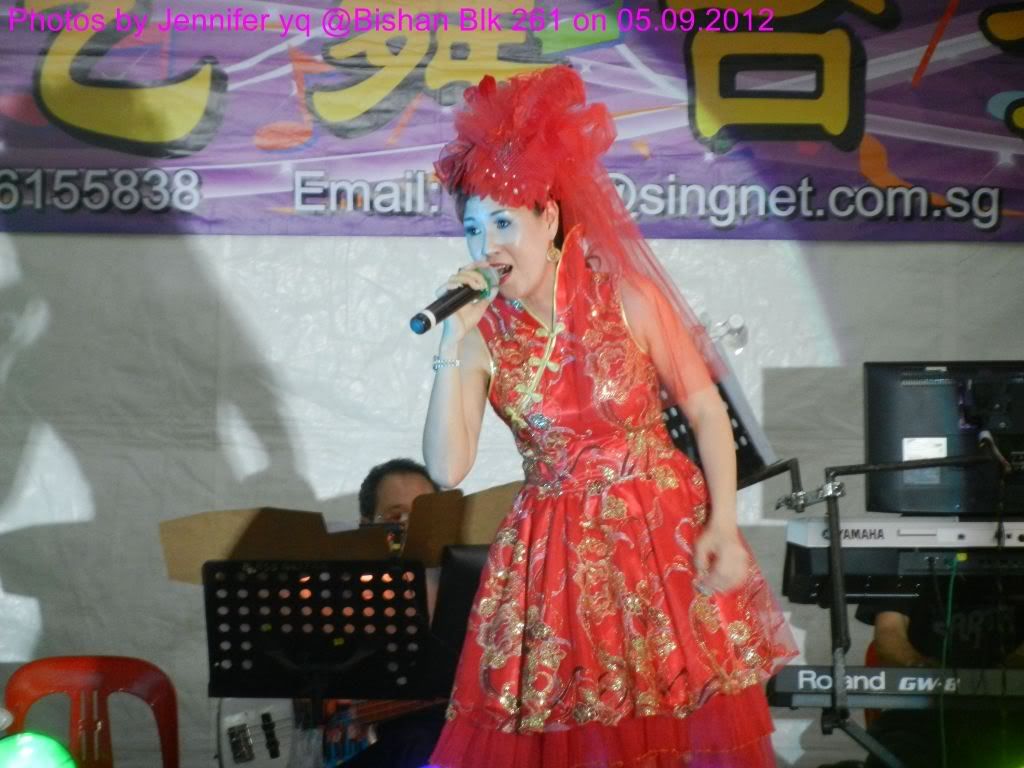 Guan Xue Er
Hao Hao trying to sing 帝女花 with Xue er.
Xie Wen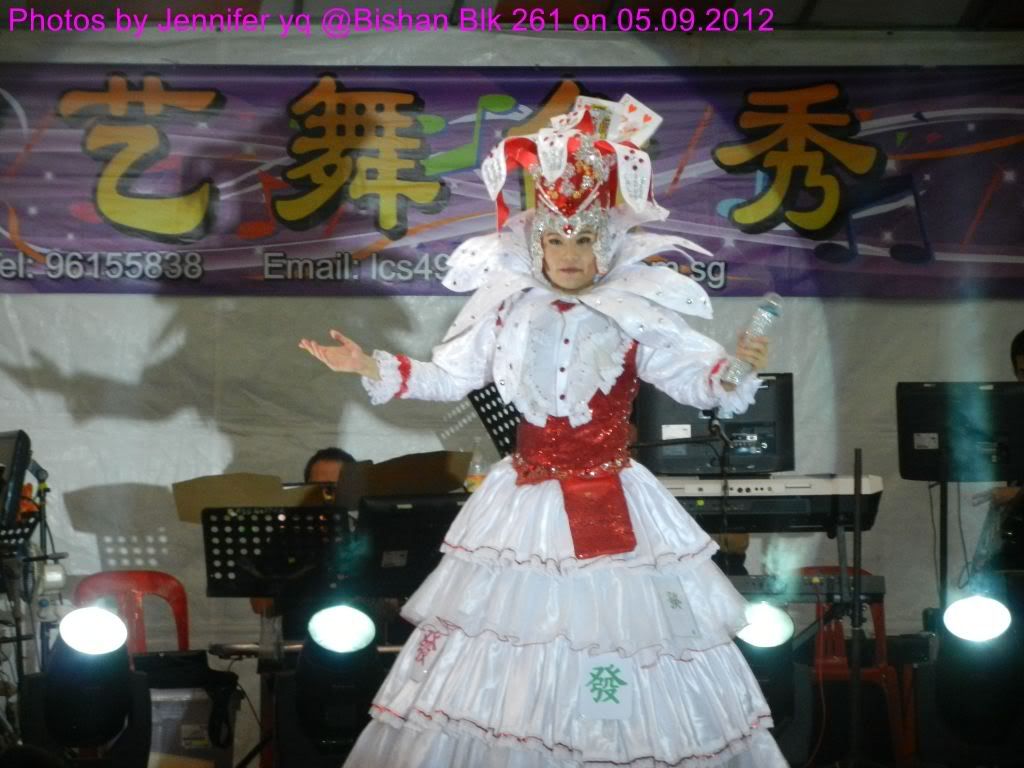 Hao Hao performance time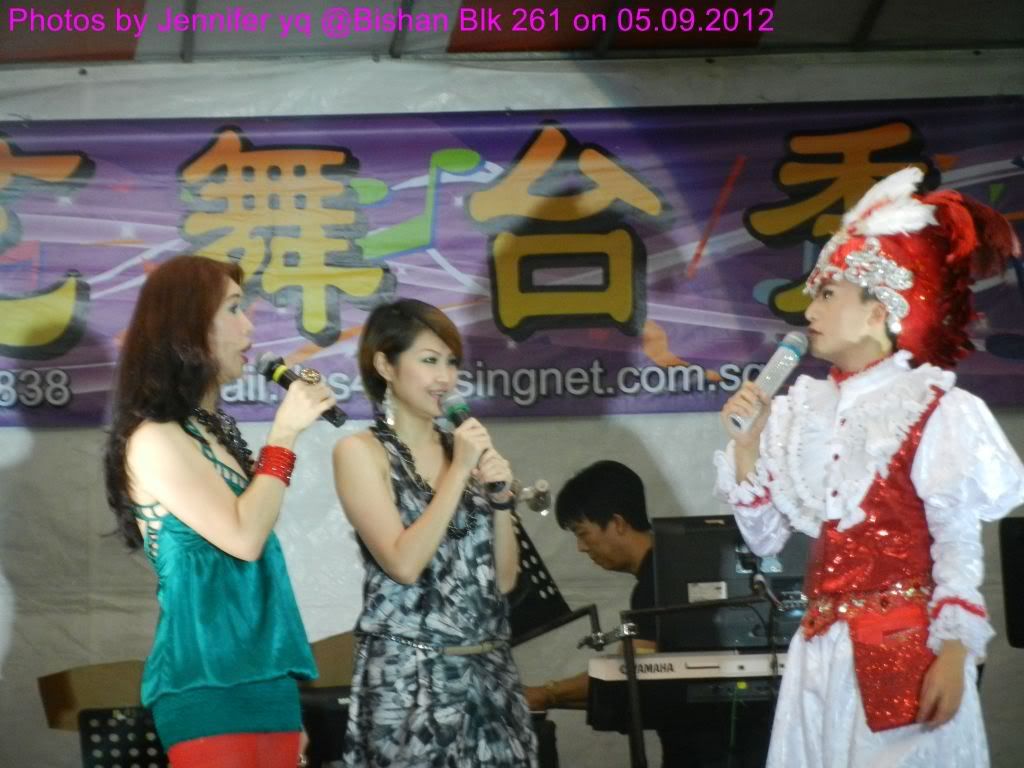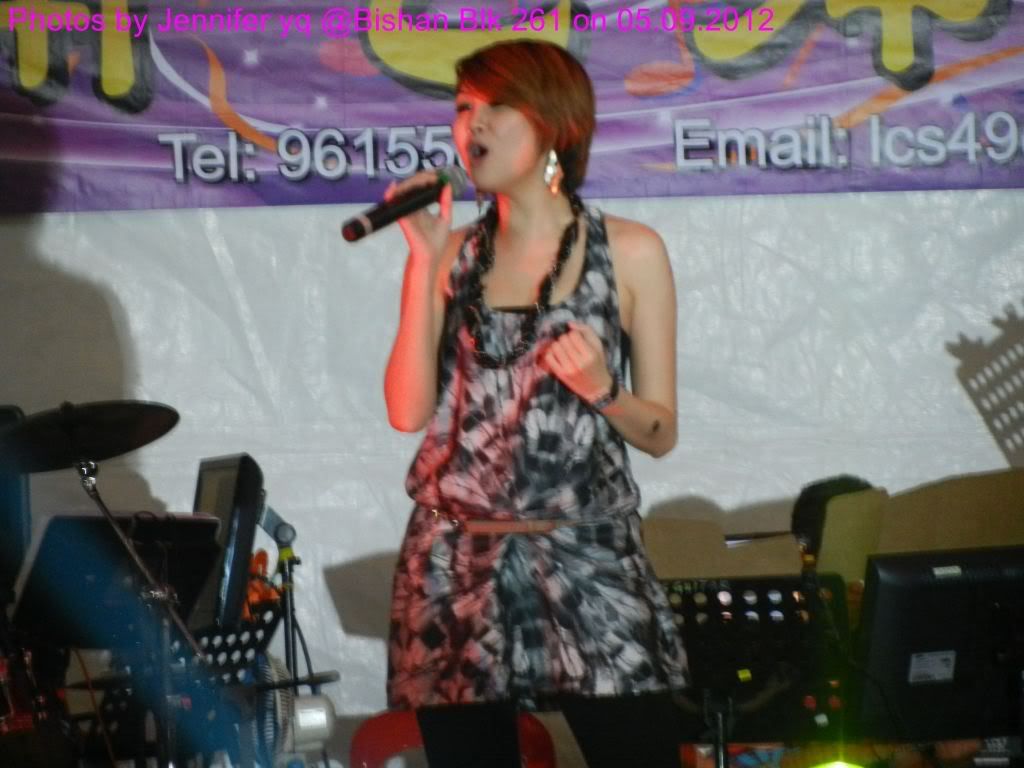 Vanessa Wen
龙飞风舞
Dong Shi Qiang