Jennifer say:

10/10/2012 农历8月25日 (Wed):
Went to Blk 248 Hougang tonight. Never bring any chairs as i knew even if no chairs, can sit at the stairs of the temple area to watch. Never expected rows of empty chairs for us to take and sit.
Tonight getai i felt is an okay getai only.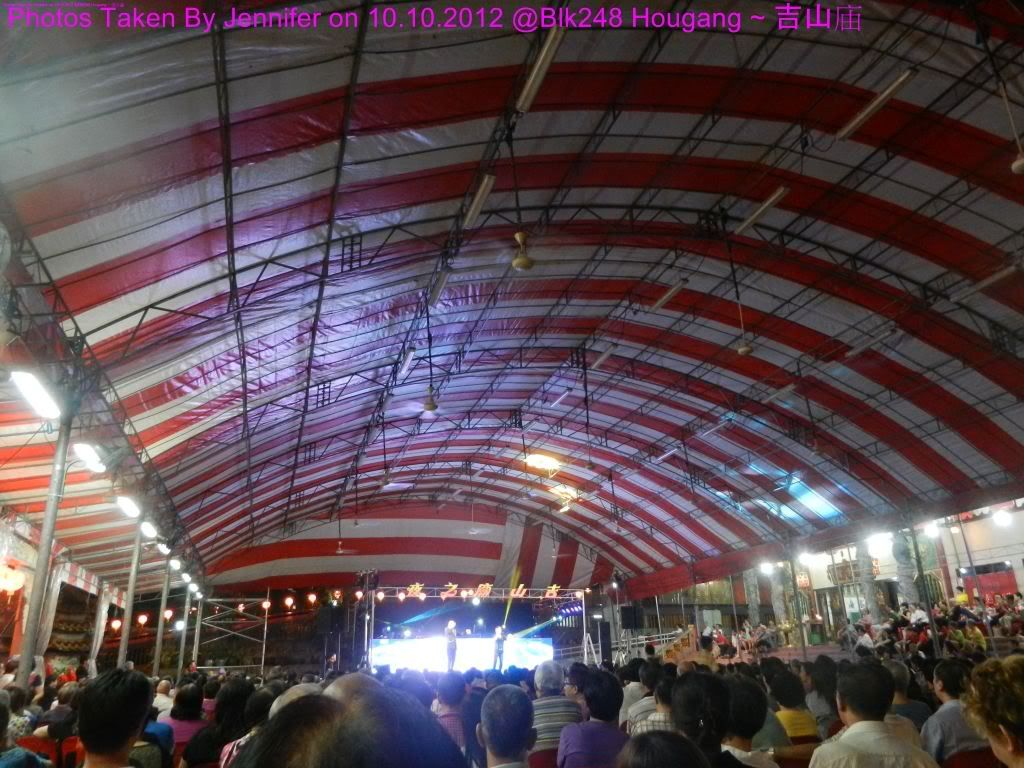 My location
Zhong Jin Ling
Wang Lei
尤毓栅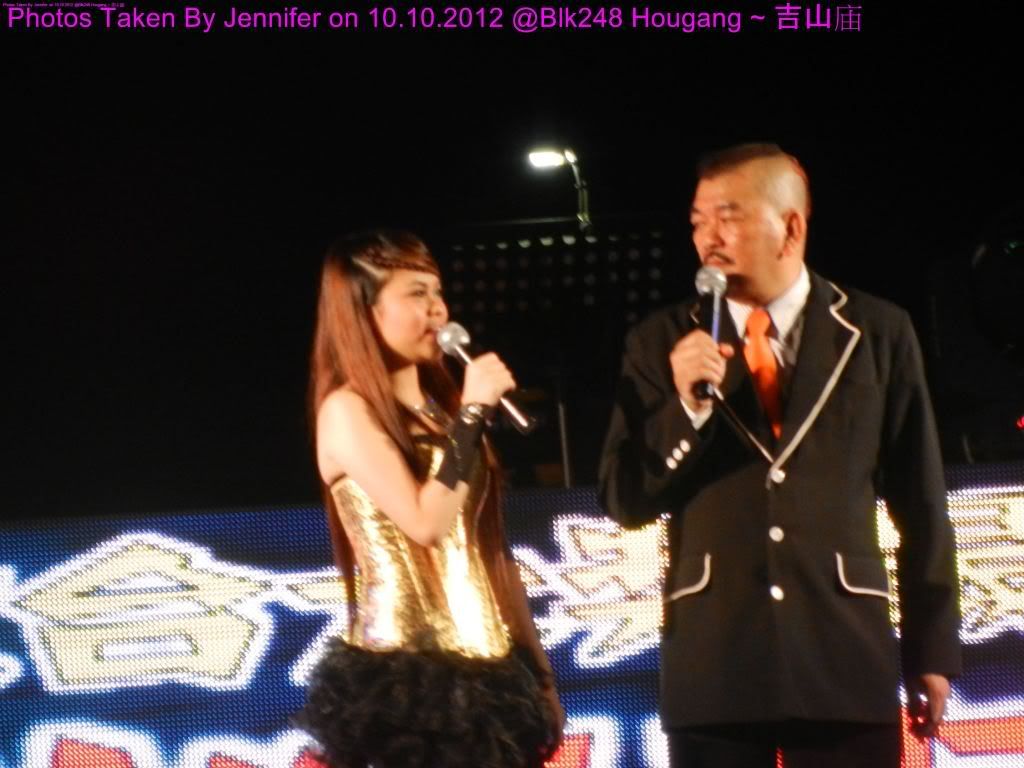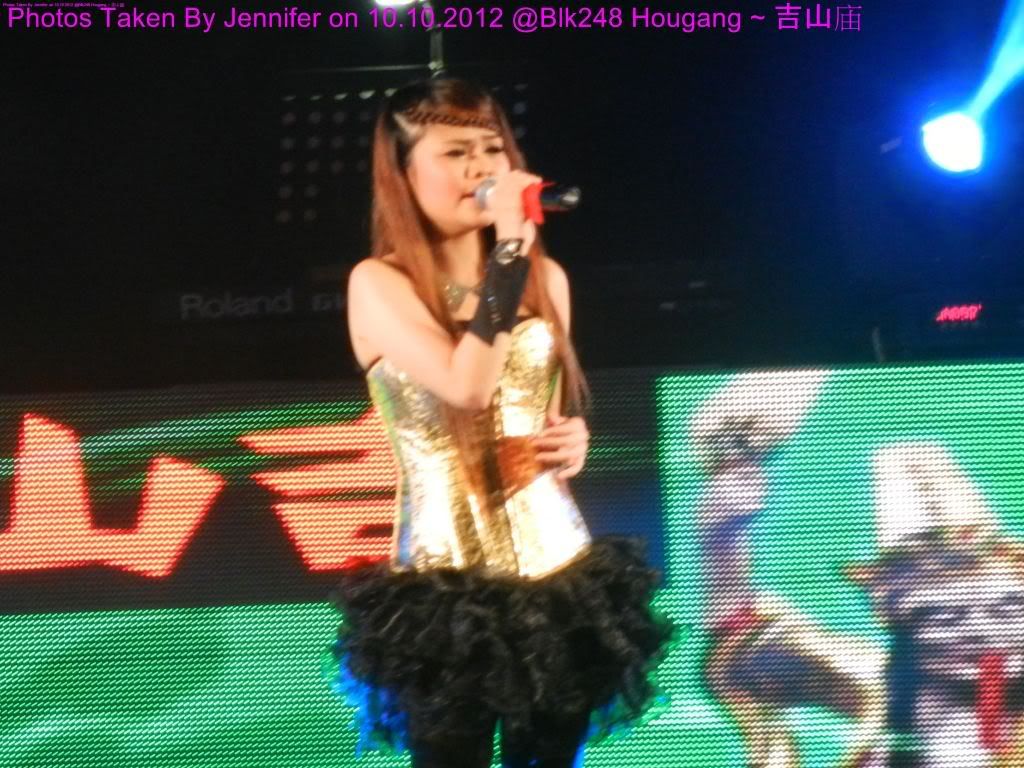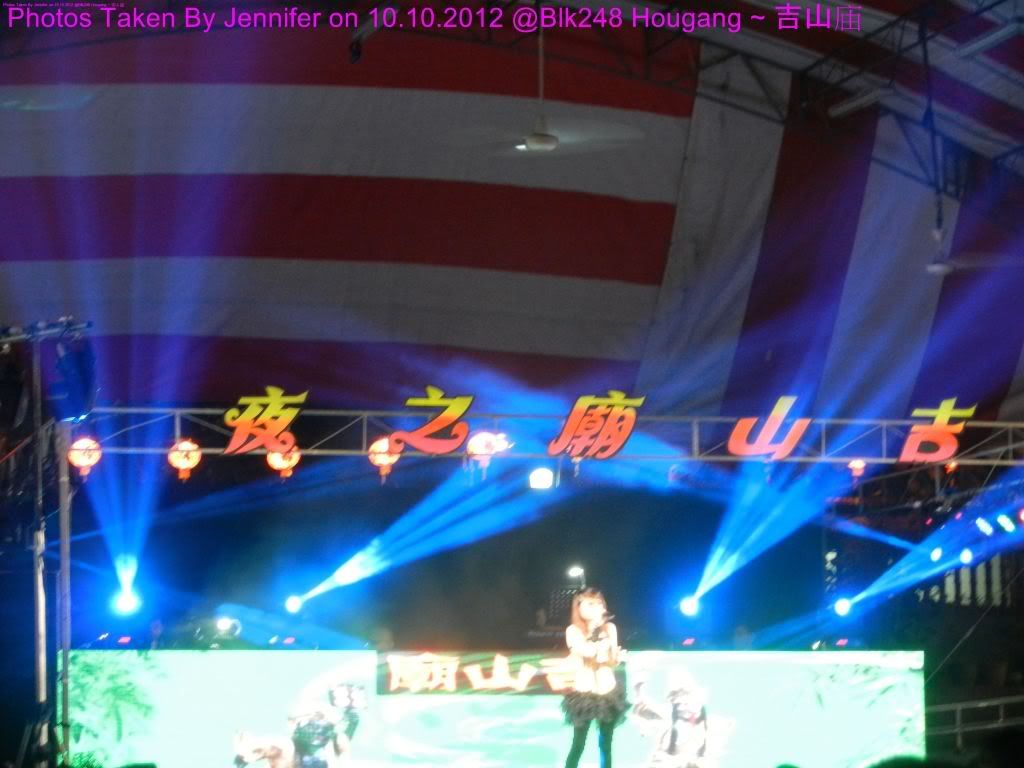 Kai Qing, she sing 大二伯爷 song tonight. i think the LED lights behind her is super cute.
Yuan Jin
Xie Wen, love and enjoy his singing.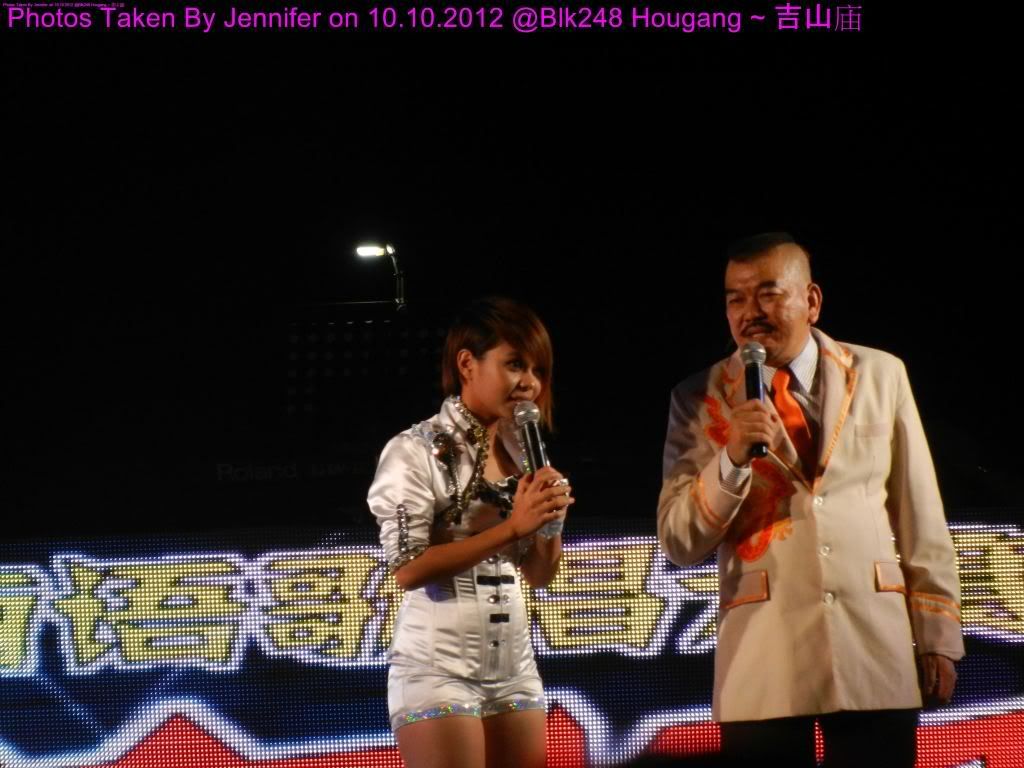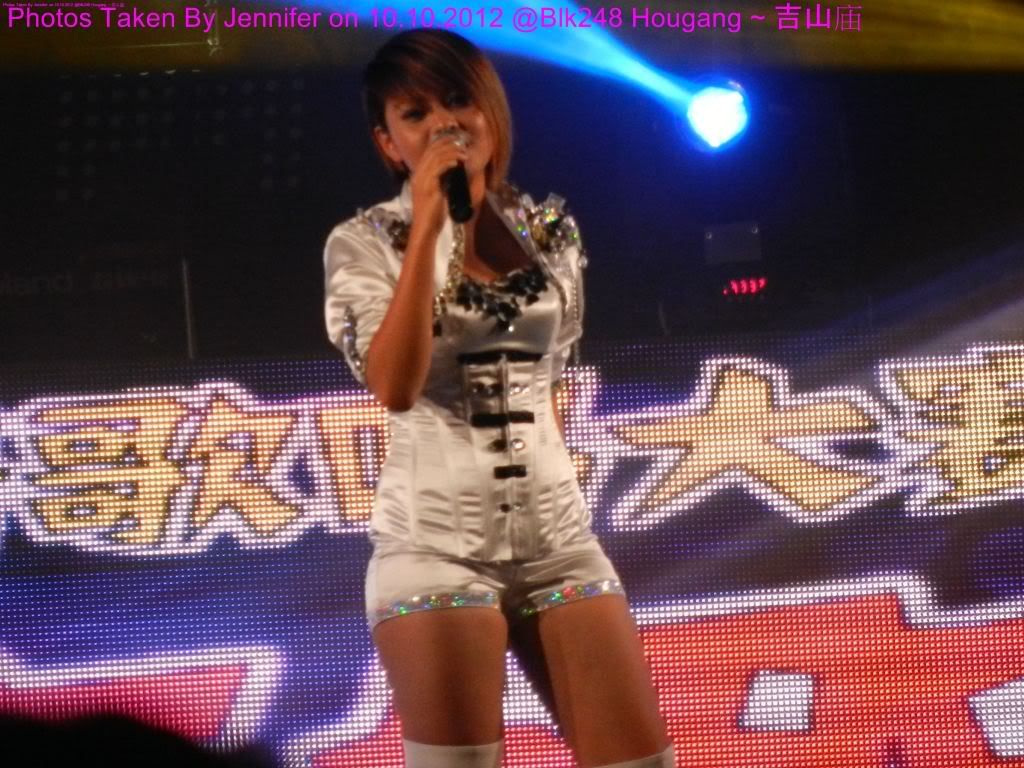 Xie Wei Na