Jennifer say:

22/12/2012★农历11月10日★Sat
Went to nearby AMK Industrial Park 2 to watch getai. Today getai is still quite entertaining but i did not do much recording. Only my photos are much nicer tonight since i do not have much people that are blocking my views.
Wang Lei Gangnam dance with 2Z sisters and Weiliang A.K.A Lobang king are real funny. It is a pity that i cannot record this dance properly as suddenly there is this boy that appear near the front area blocking my view --zzz..every thing i zoom my camcorder to that particular area, can see the big black head..really really zzzz.
Year 2013 is coming very soon. I plan to adapt new styles for my cat picture with getai blog soon. And no, i am not doing a new header for my front photos, i still like using my cats photos more than the getai photos. Thinking Thinking how to make my blog entries better. But definitely, i will change my style in Year 2013 but do not expect better photos and videos coz i am still using the old set of camera,no DSLN camera and taking videos without any tripod.
Zhu Hui Zhen, i cannot recall her face really but after referring to FB, can realise whom she is. Seldom get to hear her sing.
Temple for tonight getai event. Very grand event with full tentage and all fans on
Wang Lei and Ru Ping, Tonight hosts. With Ru ping around, wang lei cannot have too much 'jokes' with her.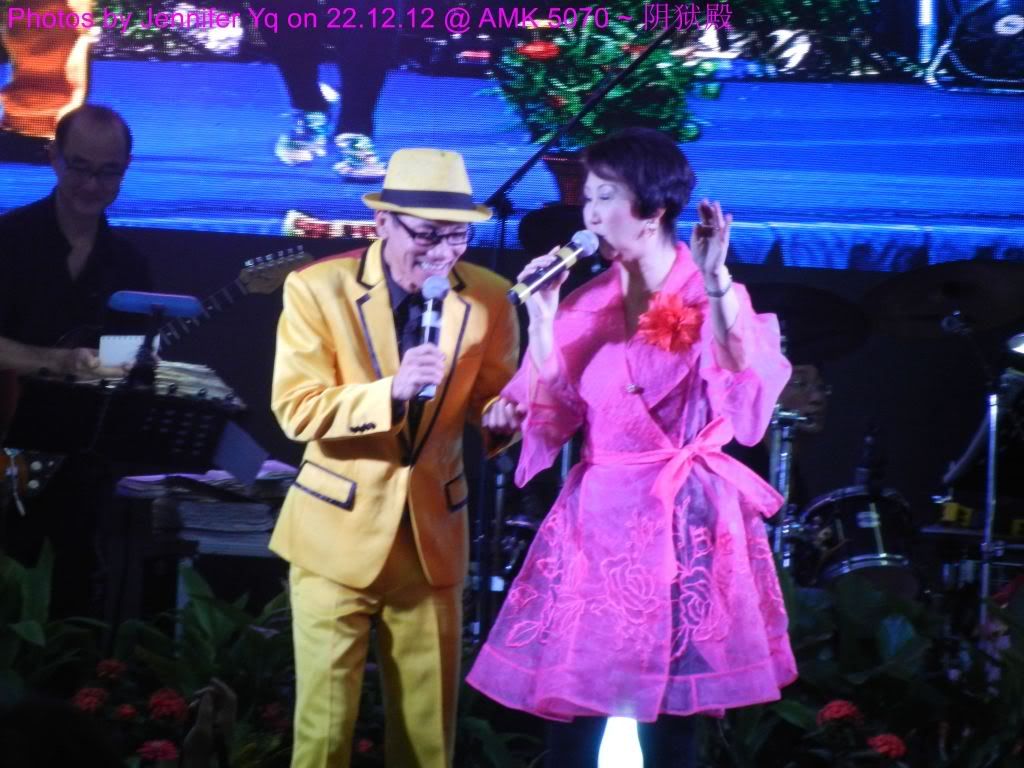 Jun Long
Xie Wei Na
Wang Bi Hua - I am reading Bi Hua fanpage in fb where there is this not so polite girl accusing bi hua fan of been too young to support bi hua. I find this very funny because there is no rules and regulation that a young girl cannot support a older singer. This society and some of our living people mindset are still not developed. I like 歌仔戏,so this meant i should not watch coz i am not that old. what kind of logic is this? but the whole issue started coz that girl was not happy with fan for posting photos without any information of the getai details. Nothing wrong with that actually cos it is personal preference, like me, i do not post that stage lighting information in any of my videos.
Wang Lei play the drum tonight. Cannot see from my side, but got big screen for us to see him behind playing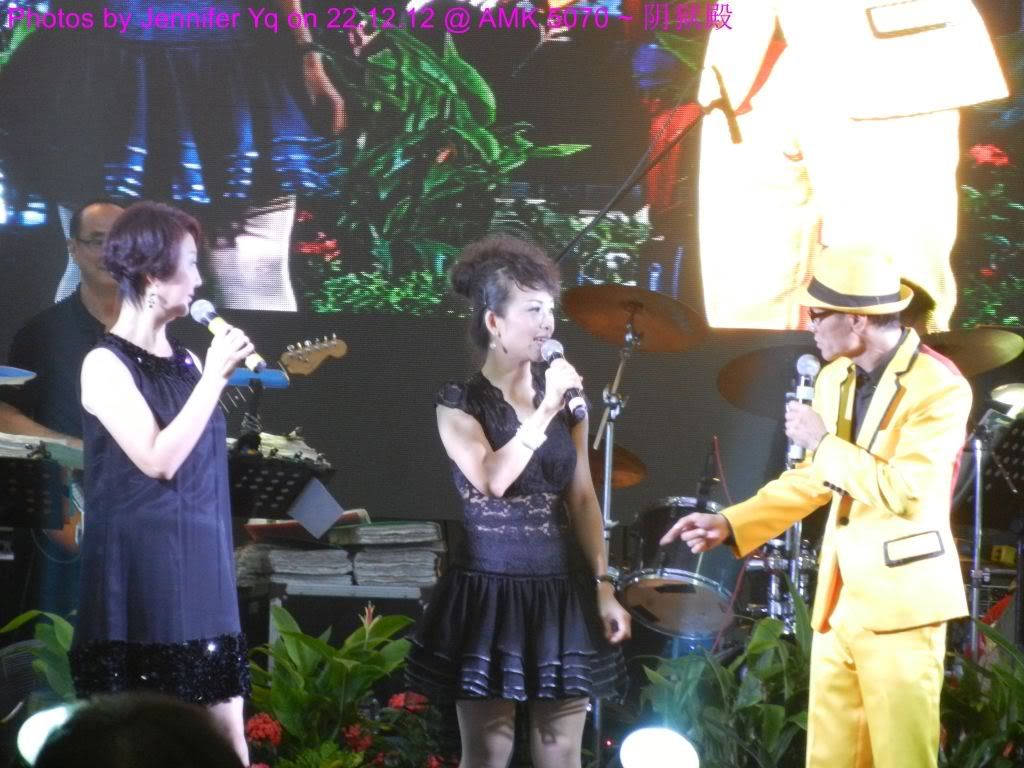 Li Ying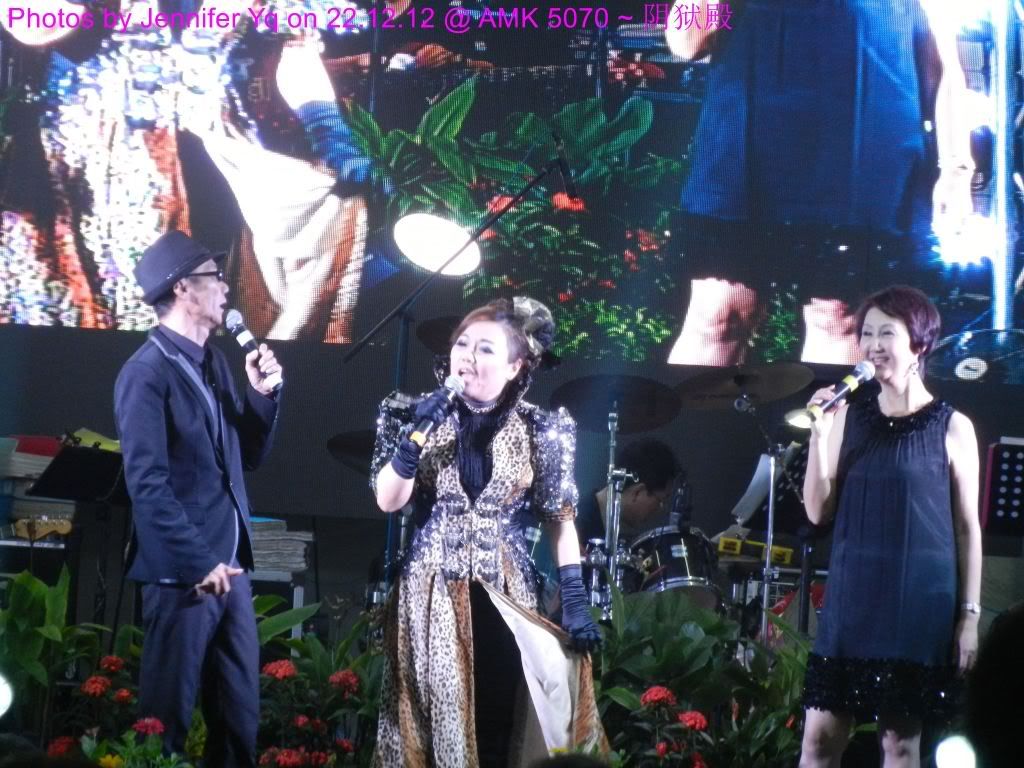 Zhu Li Li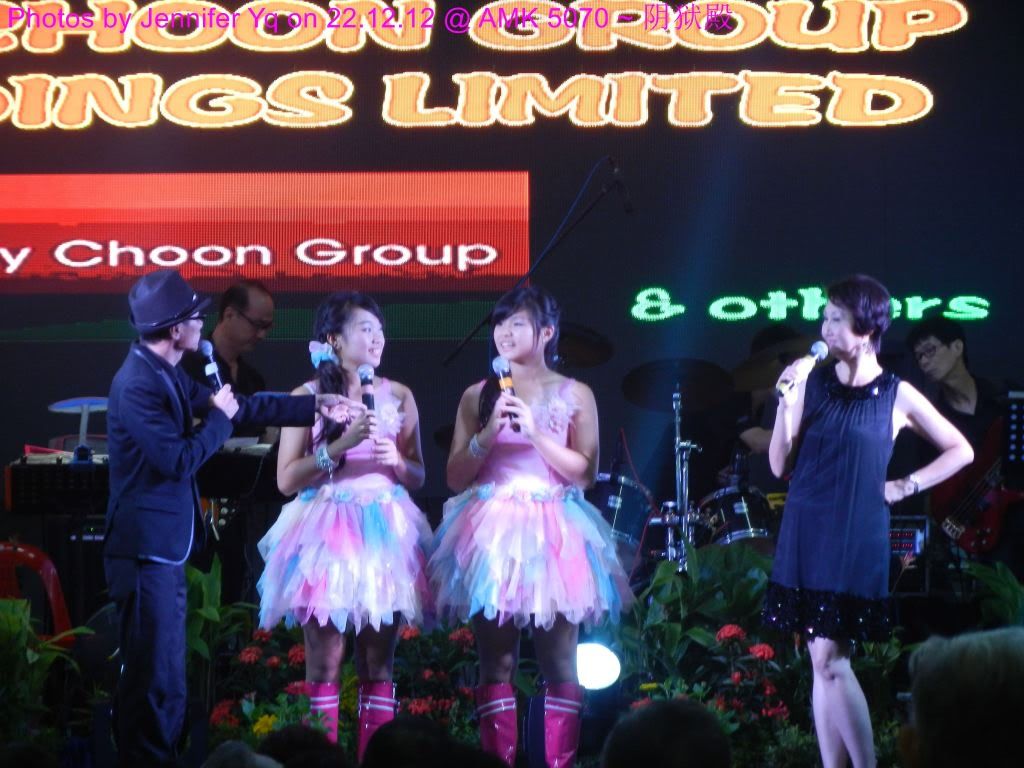 2Z Sisters
Wei Liang