Jennifer say:

28.04.11 - Normination Day was yesterday, 27.03.11. With normination day happened, it was a start of an 9 days rallies by all parties in Singapore today. 5 years ago, i went to attend WP rally at Hougang. Today, i went to the same place but with a passionate heart to support Worker Party.
It is a real pity that WP did not contested in AMK GRC unlike 5 years ago. Think WP also know they stand low chance against LSL in AMK GRC. My area opposition party is Reform Party.
But anyway, i support WP, i support Mr Low for contesting in aljunied. With Hougang being strong since Mr Low was the MP since Year 1991, Mr Low had take the risk to contest in aljunied against George Yeo. Mr Low rock, he dare to take on new challenges. His spirit is a learning role model for us - never put yourself in comfort zone, try to seek new challeges. If you never try, you never know the results.
Attending today Rally really made me high to the max. WP speeches really 一针见血, hit the nail on the head, whatsoever but what they mentioned in their rally is what had happened to us.
I had took videos of Mr Low teochew and English speech. For his last speech, i(my hands actually) am too tired to notice i had forget to hit the recording button so no chinese speech. I had used my handphone to record Mr Chan Show Man speech also but it was just a voice recording. And Mr Yaw Shin Leong(Candidate for Hougang SCM) speech that took 20 min, yup, i hold my hand in the air for 20 min.. now hand is a bit numb liao but it is worth it. Luckily Mr Low speech is in parts - First English, Second Teochow and Lastly Chinese. I had record Mr Low speech in English and teochow. I Like Mr Low Teochow speech the most. I can understand Teochow although i did not know how to speak Teochow. I also dun understand why i understand Teochow but maybe got the genes of Mum mah.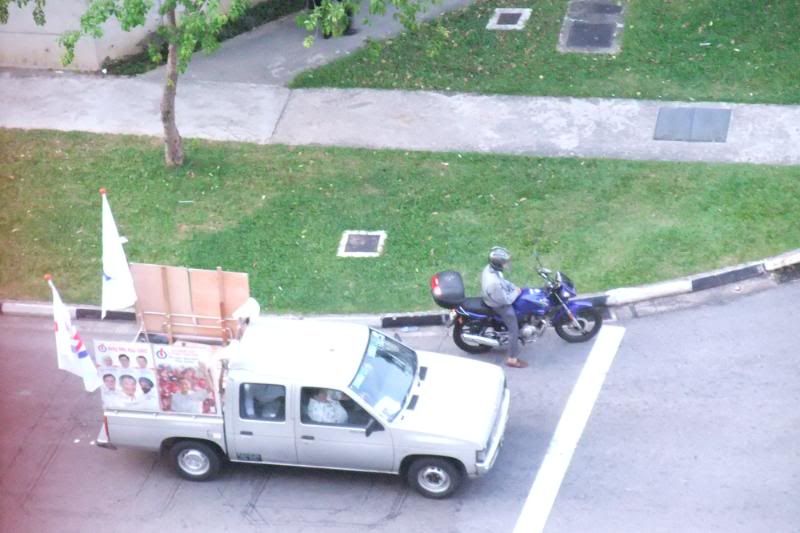 PAP vehicle asking ppl support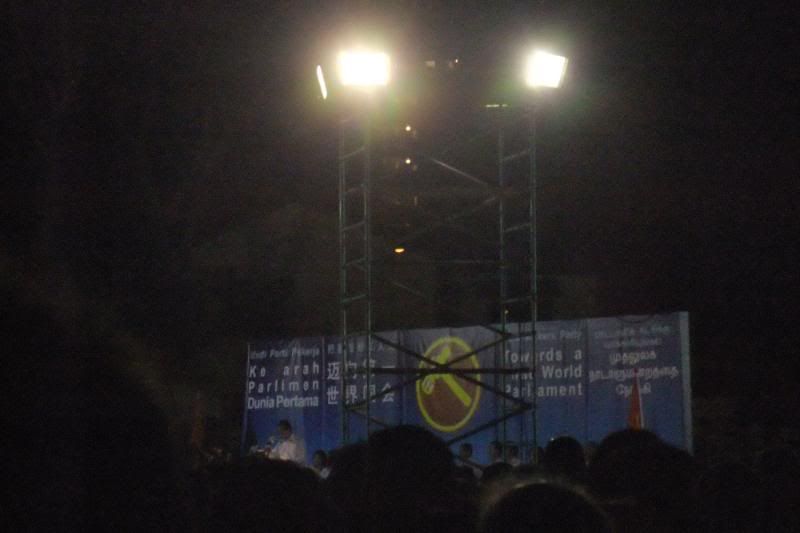 WP first Rally at Hougang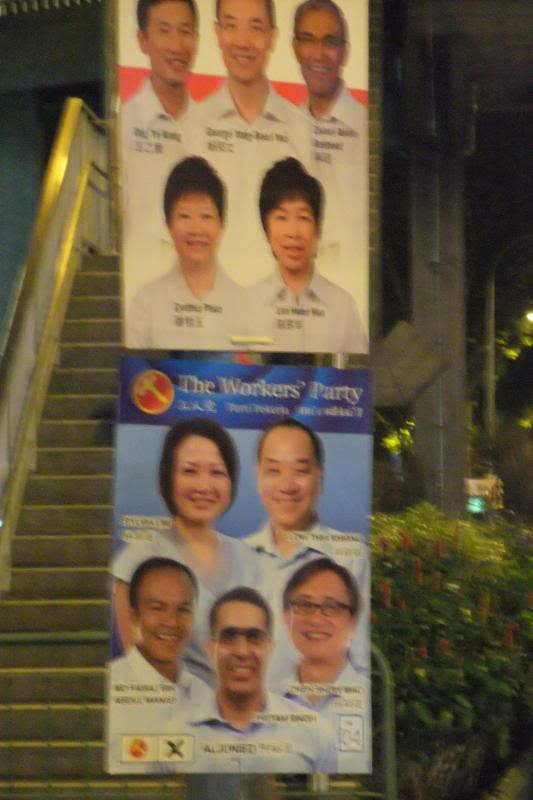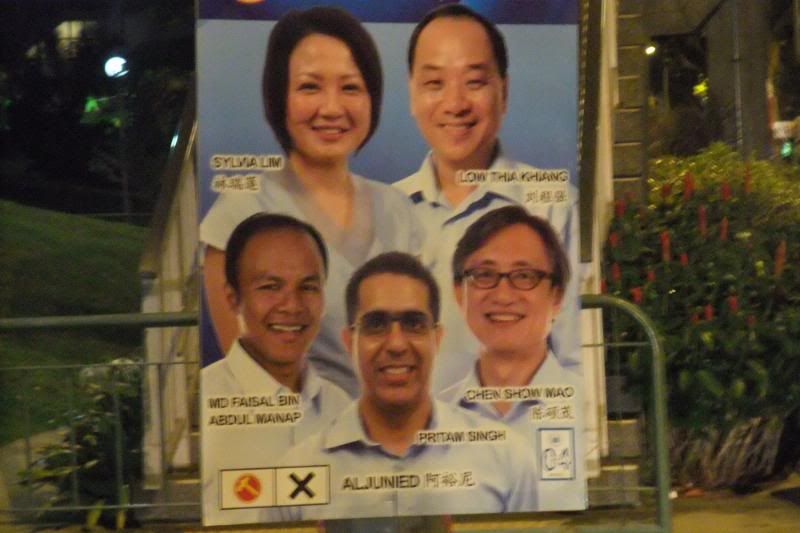 Election Banners