Jennifer say:

07/01/2013★农历11月26日★Mon
Today Getai Star: 1/2★( 5 stars the max) Very waste time getai. most time are spend on auction of wine. Auction 7 bottles of wines for around 30 min. After one singer just completed three songs, there are 7 new more bottles for auction. Aiyo... faint lah.
★Time watched: 815 pm to 1000 pm. Hougang blk 2 is very easy for me to go and i ensure i am not late tonight also since i do not wan to miss Tian Yue slot.
★Favourite Singer: Tian Yue. He is not in top condition tonight but can see he had tried his best to sing. At least, he make an attempt to sing one new song for me to take the video. He is Too emo yesterday to the extend of not sleeping whole night. hahaha. He wan to sing another song but band do not have the key.
★Host Tonight: Zhu Li Li. nothing to say abt her but i do not enjoy her hosting esp her Conversation with tian yue.
★Today Crowd: no crowd tonight, no enough chairs and audience need to watch from the side of the tentage. Main area is a buffet dinner going on. The most negative thing is too much time is spend on auction of wine rather than singing entertainment. If not for Tian Yue, i will not go to this temple event.
★Videos upload to youtube: For Tian Yue - all his three songs.
Tian Yue Video, my favourite song is 小雨.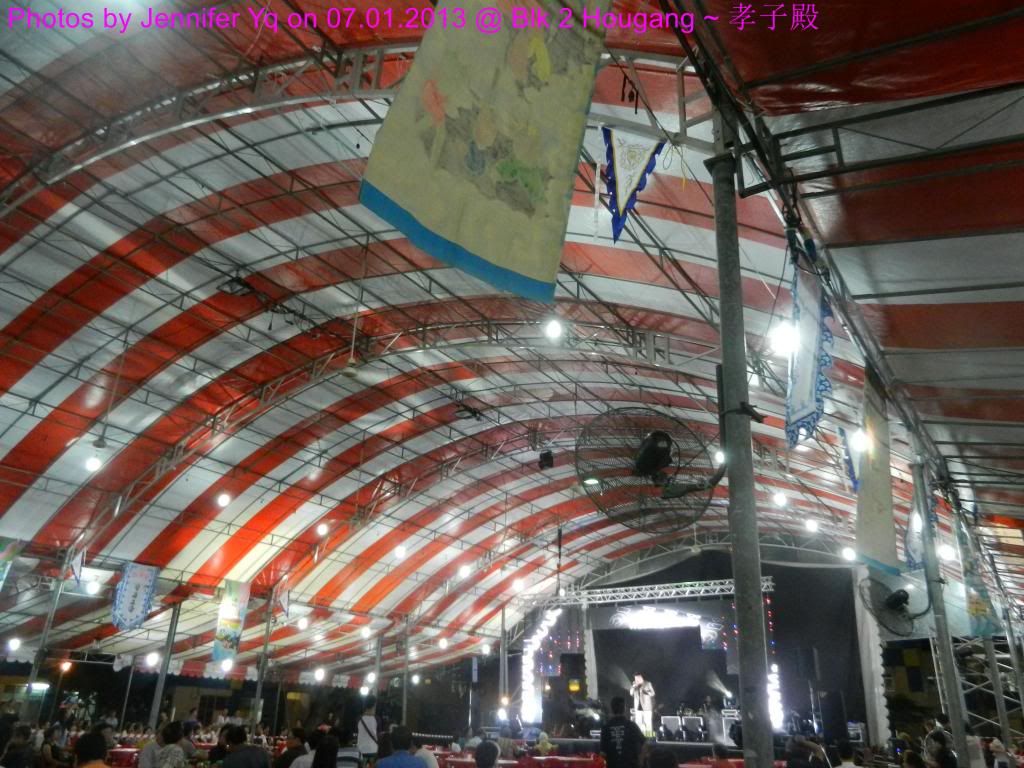 My area. I am too short, must stand up to take tian yue videos..zzz..
Taizhu banner
Zhuang Qing Yu
Lim Shi Ling
Cai Xiu Wen, long time never hear her sing live. had to say her singing is good esp her Hokkien songs.