Jennifer say:

12/01/2013★农历12月01日★Saturday
Today Getai Star: 3★( 5 stars the max) Area is really too hot to enjoy the getai show. Half of the time was fanning myself with the free hongbaos that the Serangoon North Business association had given to audience. Plus as the area was actually a pasar malam area, it was way too cramped. Normally need to bun up my hair when the area was in super oven condition. I choose this area coz this is very near home, walking distance and i think this will be a much better getai than the other nearby RC getai at the CC.
★Time watched: 8.10 pm to 1010 pm (end of show). Not expecting any singers so i took my time there. hmm..never expected Zhang Jialing will be singing there but since she is the last singer, i had not missed her singing. When there is no expected singers i wish to hear, i will not attempt to go there early.
★Favourite Singer: Zhang Jia ling is not really my very favourite singer but quite enjoy her singing tonight esp her 灌醉新年版. And one of my really favourite singer is You Min Shan, she love to sing my favourite oldies songs.
★Host Tonight: BBJM - long time never hear them host. They are quite all right, quite enjoyable to have them as hosts. Da bao was talking to xiao bao why xiao bao did not wan to have cats as pets. Xiao Bao replied that cats will be dismantled. For me, the Chong Pang event happened because the cats are abandoned by their owners, the cats do not choose to live in the corridor. In fact, no responsible owner should just abandon their own pets outside the street. So they are in the mercy of ppl whom do not like cats esp when the cats are just throw at the corridor. this is a extremely sad case because the owner refused to sterilize her female cat and allow the cat to produce kittens.
★Today Crowd: Not say tonight no crowd but the audience seating are too cramped so for late comers, we stay at the side to watch. We are lucky that a kind uncle allow us to place our chairs behind the last rows of the audience chairs.
★Videos upload to youtube: For Zhang Jia Ling and You Min Shan. I make a mistake with Jia ling 'Ling'..haha.. unintentional mistake. I make this error long time before so this error is a 'carry forward' error but all had been fixed. It is nice to have ppl remind you that you make mistake in proper manner but never really scold you for making the mistake. Appreciate this very much.
I just realized something today. To share only one video, i must disable the 'share' playlist, no wonder i cannot share individual videos of Tian Yue the other day. One good lesson learnt.
Zhang Jia Ling 灌醉新年版
You Min Shan 心情歌路
My Location, cannot focus camera properly from my direction. Compact camera..zzz
Yuan Jin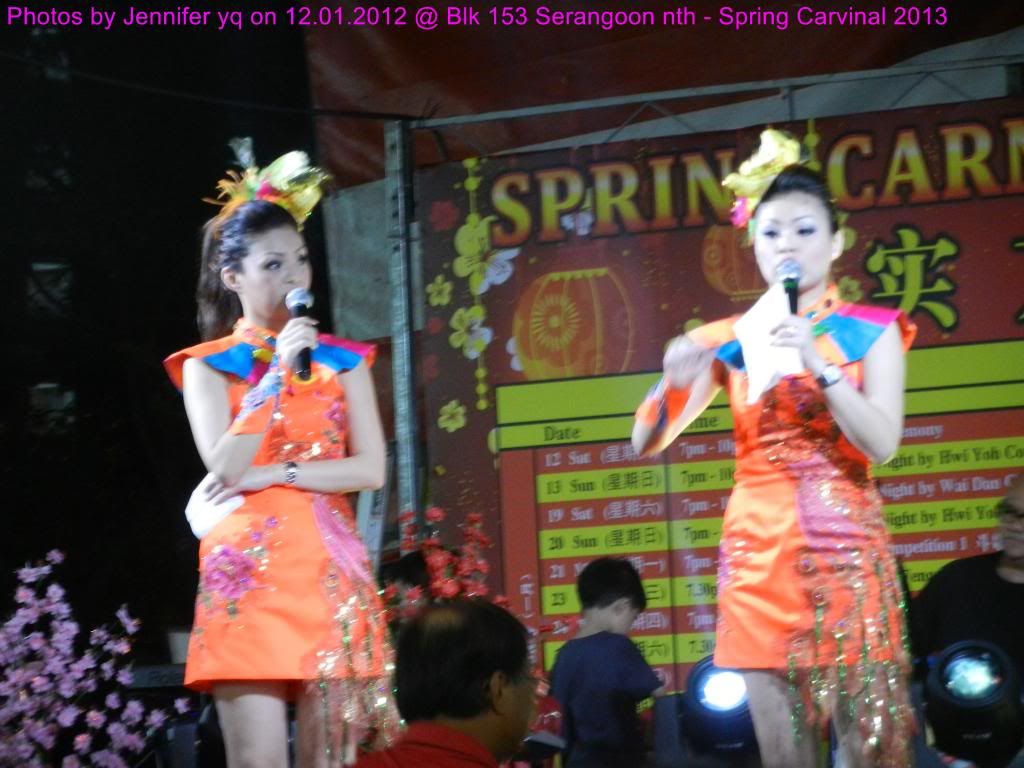 BBJM
You Min Shan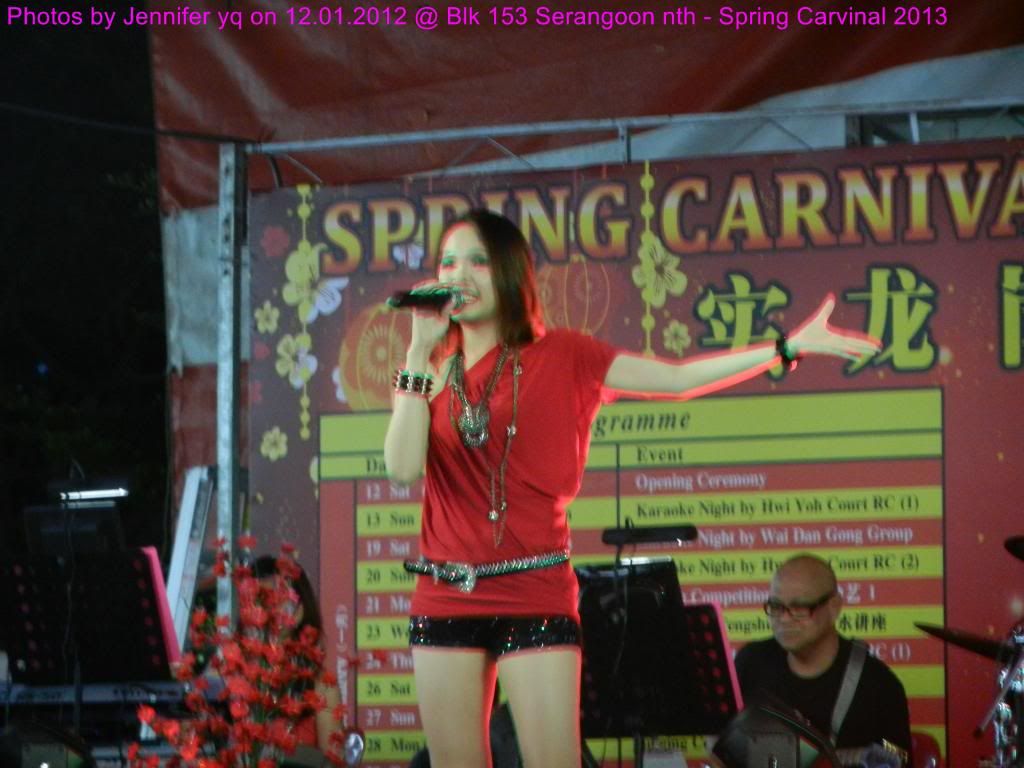 Qi Qi, totally cannot focus her face because i do not get much lighting at the stage
Li Zhi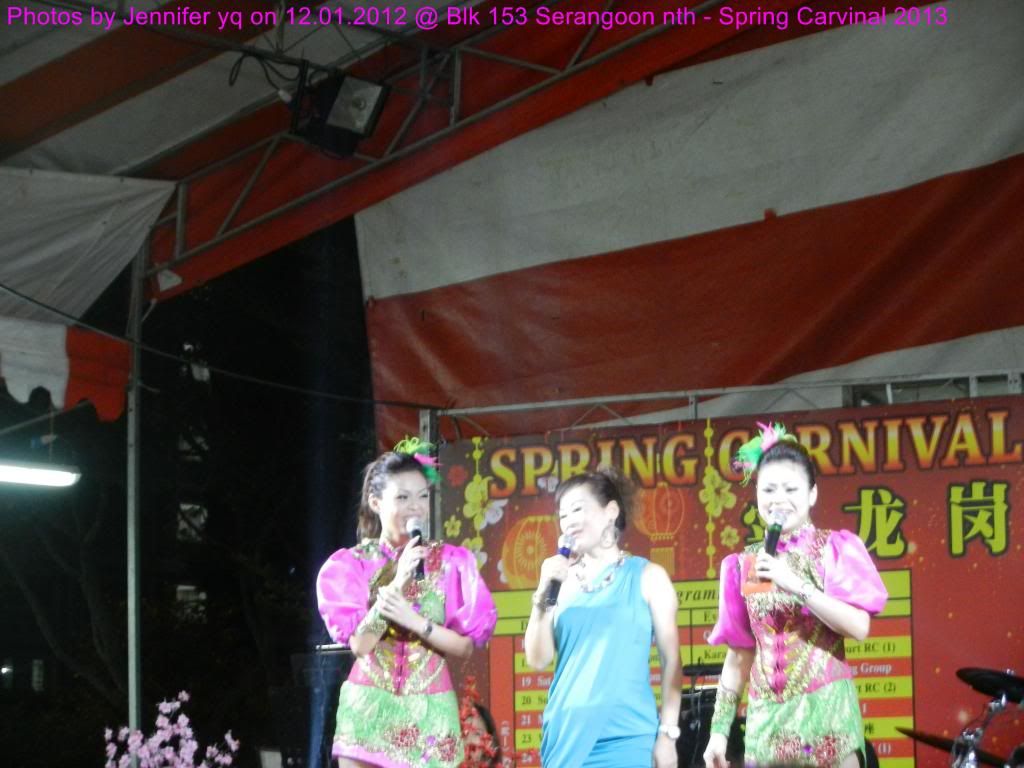 Lan Xiao Ling, respect her for what she said tonight to Xiao Bao. really nice of her.
Zhang Jia Ling