Jennifer say:

20/01/2013★农历12月09日★
Today Getai Star: 3★( 5 stars the max)Rainy day and extremely cold night but i still went out. Miss 1 singer voice so must go out. I think going for 1 singer that i like is very worthwhile the journey, like like very much just to listen to Tian Yue Songs.
★Time watched: 8.10 pm to 1010 pm with Bao En the second last singer i watched.
★Favourite Singer: Tian Yue, my new idol. Went tonight despite the cold weather is because i wish to watch him sing. Mei mei had taken video of him so i though i dun need to be extra.. but then, i am starting to regret not taking his videos. Next time i will still take video of him and upload to youtube even though meimei had taken his videos. Cannot resist the urge to grab my camcorder to video all his songs.
★Host Tonight: Pei Fen, hmm.. nothing to say abt host today.
★Today Crowd: meimei had helped us chop two seats but actually because of the rain, there are not a lot of people. We had hide under tentage because of the rain but it is quite irritating that people keep standing in front of us to watch the getai. Meimei had requested them to shift and move. haizz. And yes, i seldom even told ppl to move.. i move my chair instead. Mei mei more professional, she wanted a centre area so that her video can concentrate on the centre of the stage properly. For me, of course i love sitting at the centre of the area but any direction for me is no difference since i treated taking videos as my hobby instead.
★Videos upload to youtube: only take 1 video of Tian Yue that he sing with Bao En and upload to youtube. My itchy hands cannot resist the urge to take video of idol and also i never seen Tian Yue and Bao En sing dual song before.
My favourite song sing by Tian Yue is this song 半边月, nice song. Video taken by meimei.
This Video is taken by Me. 天悦 + 李宝恩 ~ 刻字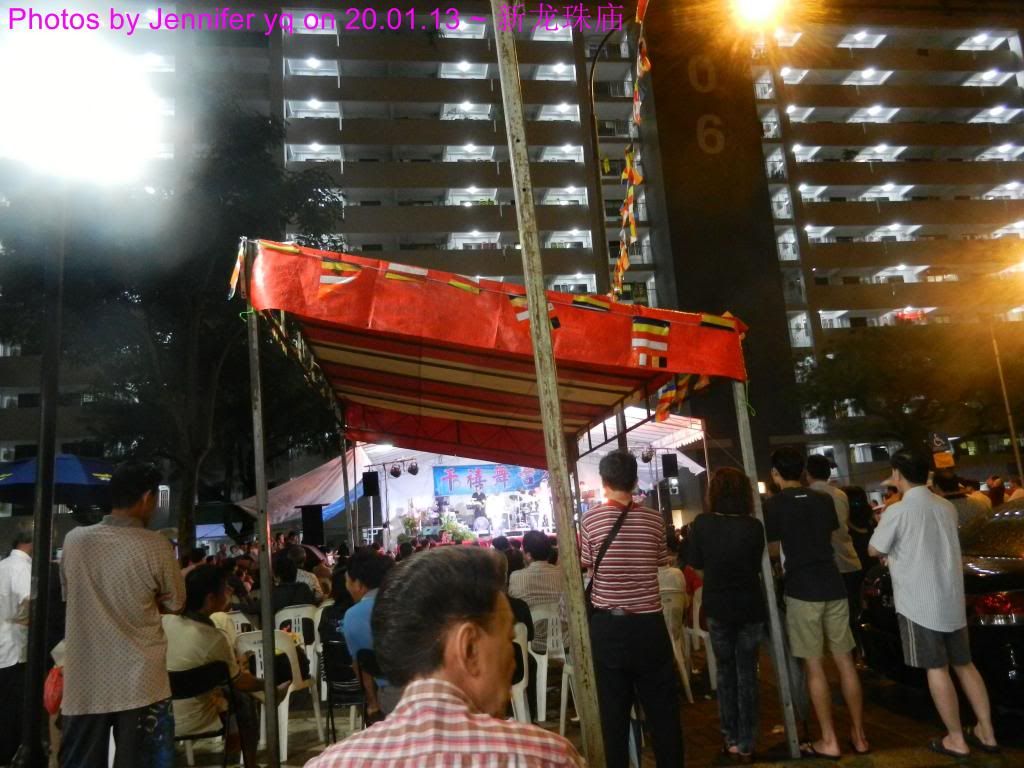 My location, i had not taken much photos tonight. Got Ting Ting, Huang Mei qi, xie wei na photos that i had missed out for today entry.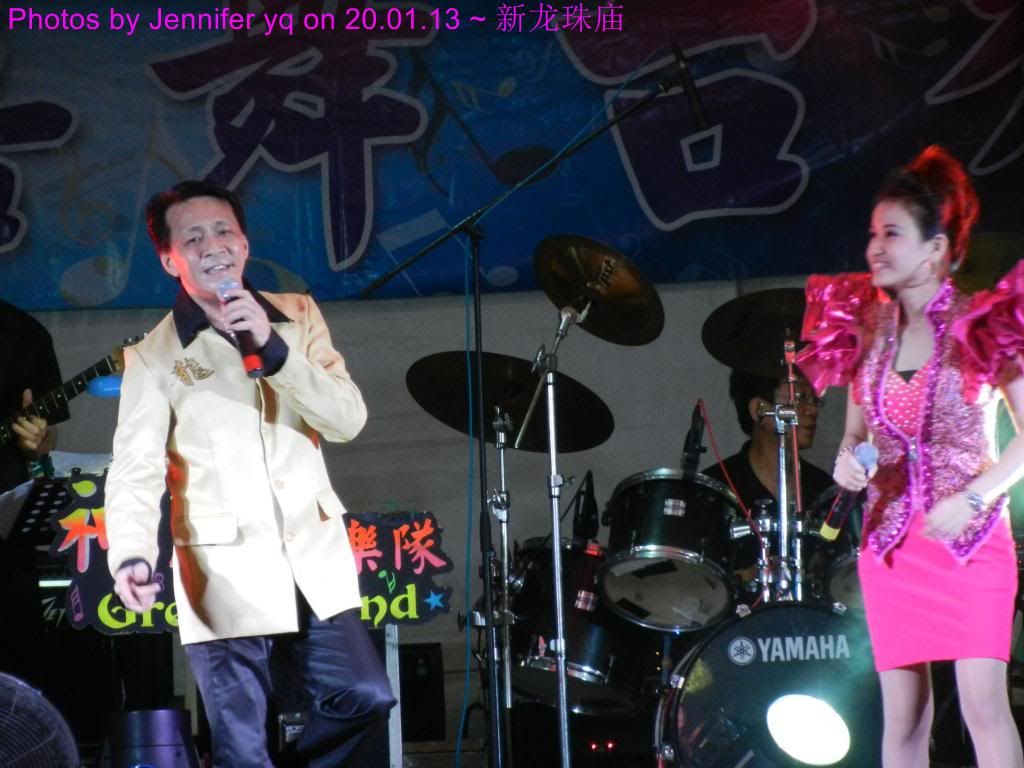 Jun Long
Mai Hui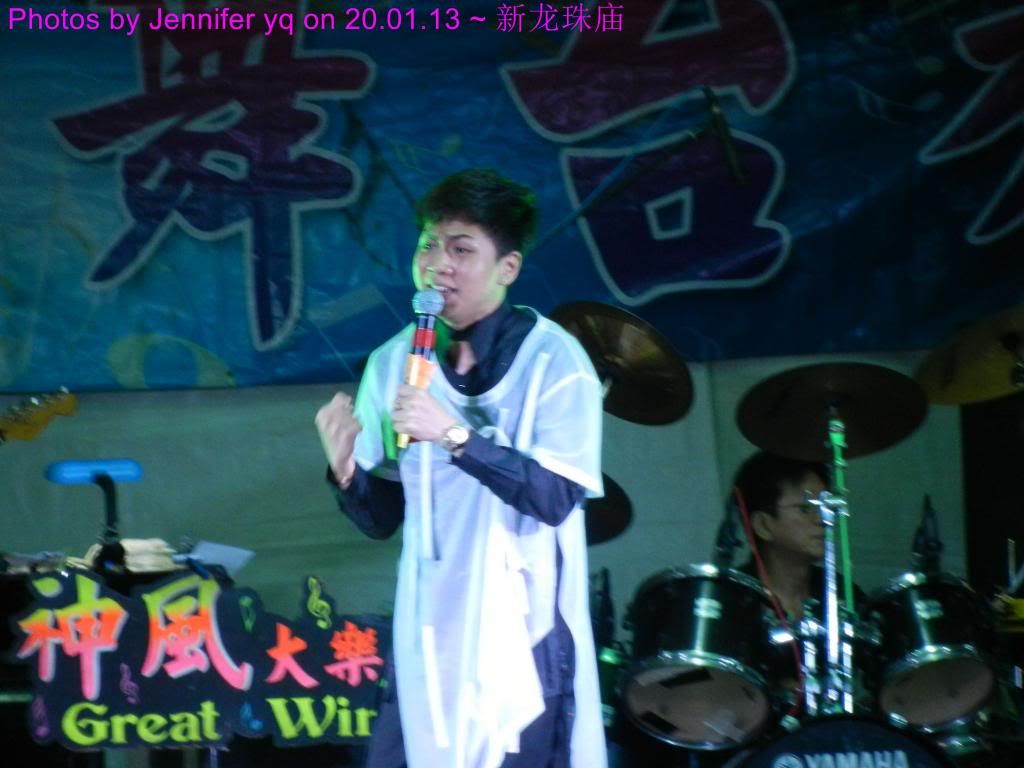 Tian Yue, full of emotional expression when he sing 感情歌
Lee Bao En