Jennifer say:

14/06/2013★五月初八★
★ Today Getai - same as yesterday..nice stage, full tentage. Forget to mention, they had full tentage for this year, last year is no tentage and it rained last year.
★ Time watched:8.20 pm to 10.10pm
★Today Crowd: crowded
★My Position: view from the right side of the audience seating, rear back rows.
★Videos upload to youtube: 4 videos.
黄凯琳 ~ 算命
皓皓 ~ 阿娜答 - This is part of a 15min short performance by Hao Hao and Pei Fen. I took the video of Hao Hao stage performance onward but as my position is not ideal for a full stage performance videotaking, i only upload Hao Hao song online. Ah Leong had the full show on his youtube, can view on his channel.
刘心玲 ~ 片片枫叶片片情 - I love this song eps the music by the band, very unique.
刘心玲 ~ 情人的眼泪 - another favourite oldies that i enjoy listening. Liu Xin Ling sing quite well, like this song.
★Me abt today Getai - Went tonight again, too free, nothing to do on weekend night.
Hosts, Pei Fen and 林春风 - Hao Hao.
Zhu Feng, overexposed photo..apologies
Wen Shi Ting
Liu Xin Ling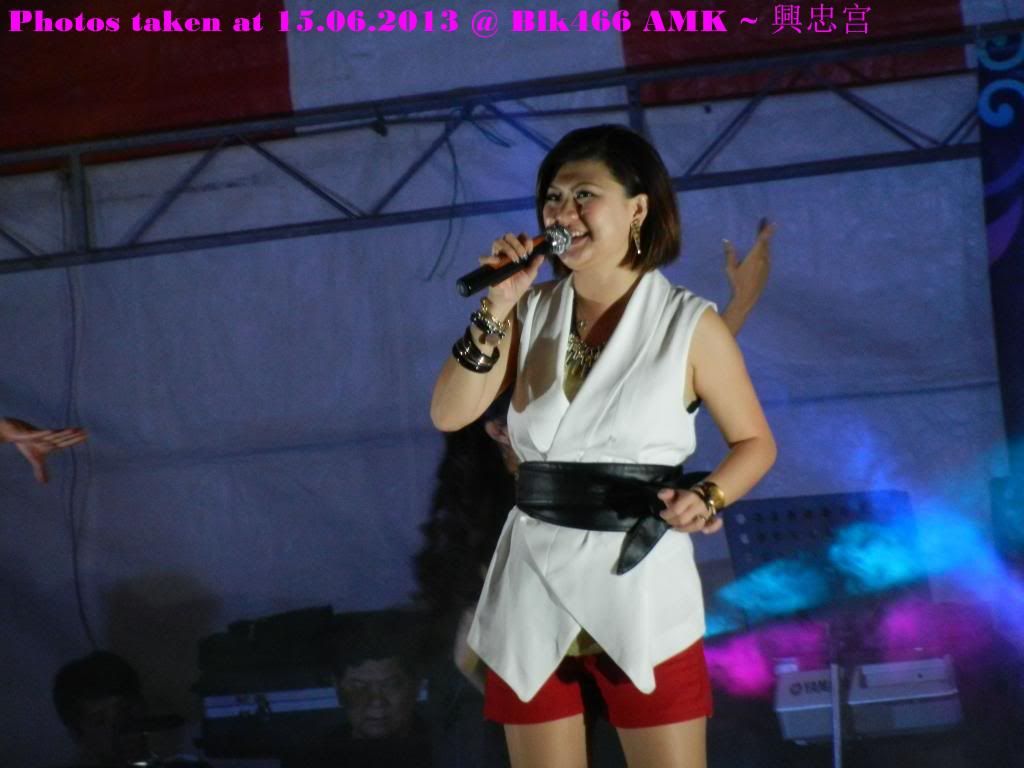 Huang Kai Lin
Hosts mini stage performance
Chow Bin Shun