Jennifer say:

Today went to Sheng Hong temple to watch opera. Nowaday seldom watch opera although i still love opera. I wonder how many ppl my age got watch this traditional performance in Singapore, think not that lot of ppl my age group. Today story is 唐伯虎点秋香. An old story so no need to say the story out. Summary will be short: Because of Qiu Xiang three smile, Tang was willing to be a salve in Hua house to see Qiu Xiang.
MY Location, we always buy the centre position seats regardless of how far it is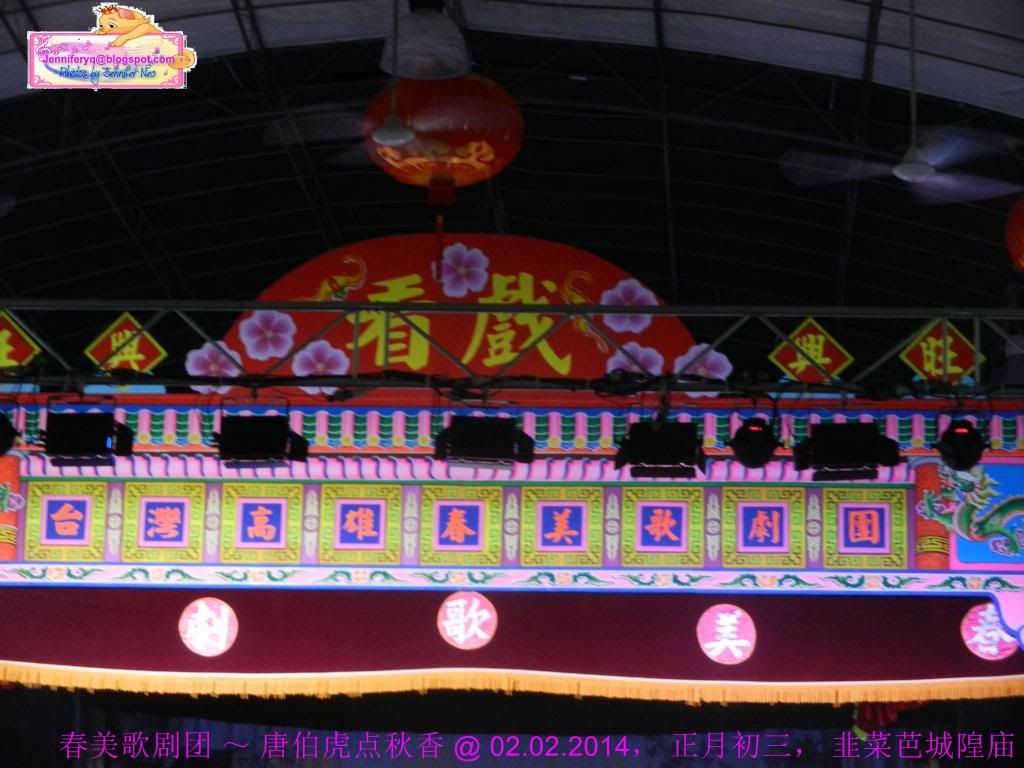 Taiwan Opera Troupe, i only watch Taiwan Opera only.Today is my first time watching 春美歌剧团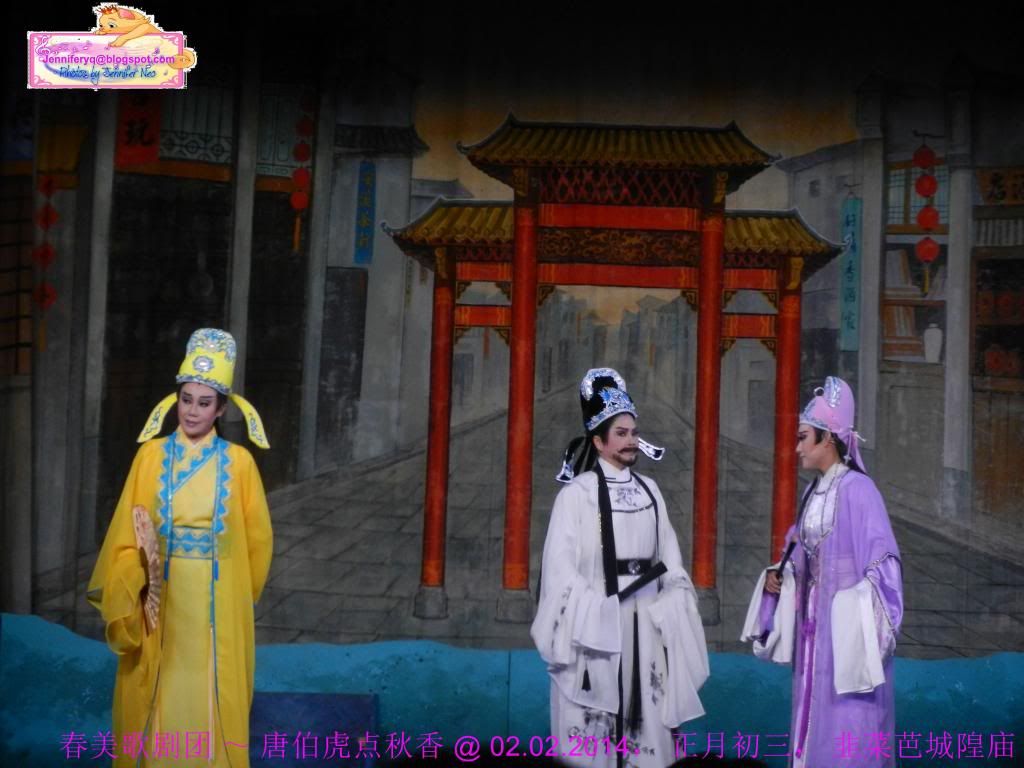 郭春美莊
江南四大才子之一: 唐伯虎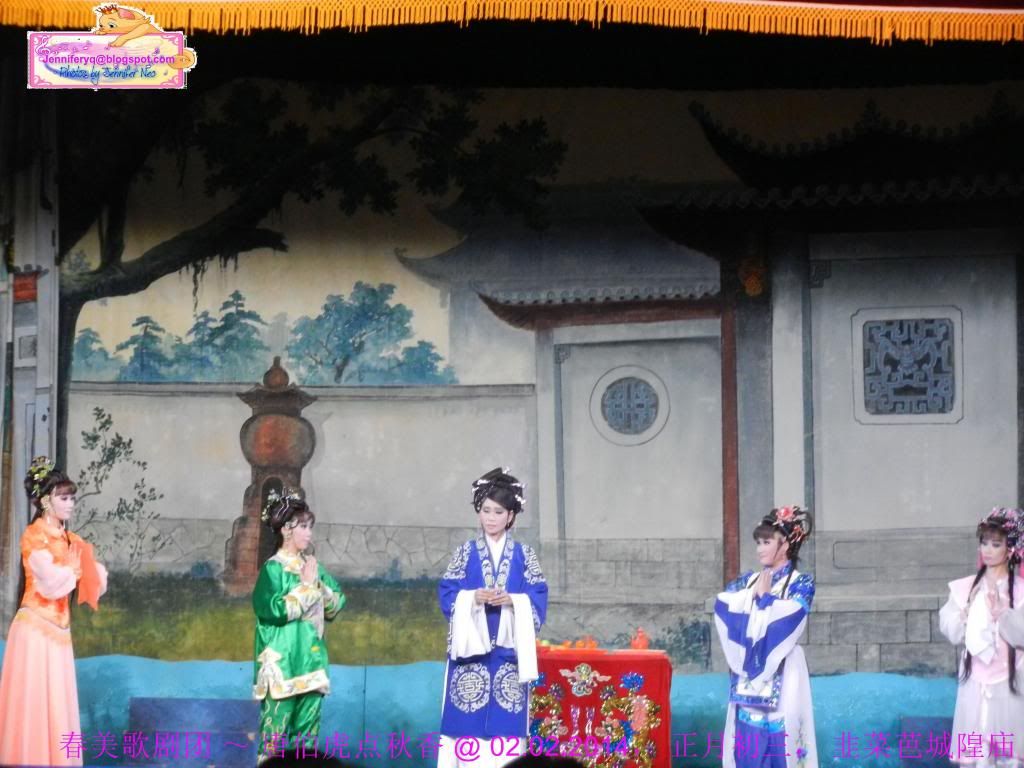 春香,夏香,冬香,秋香 and 华夫人m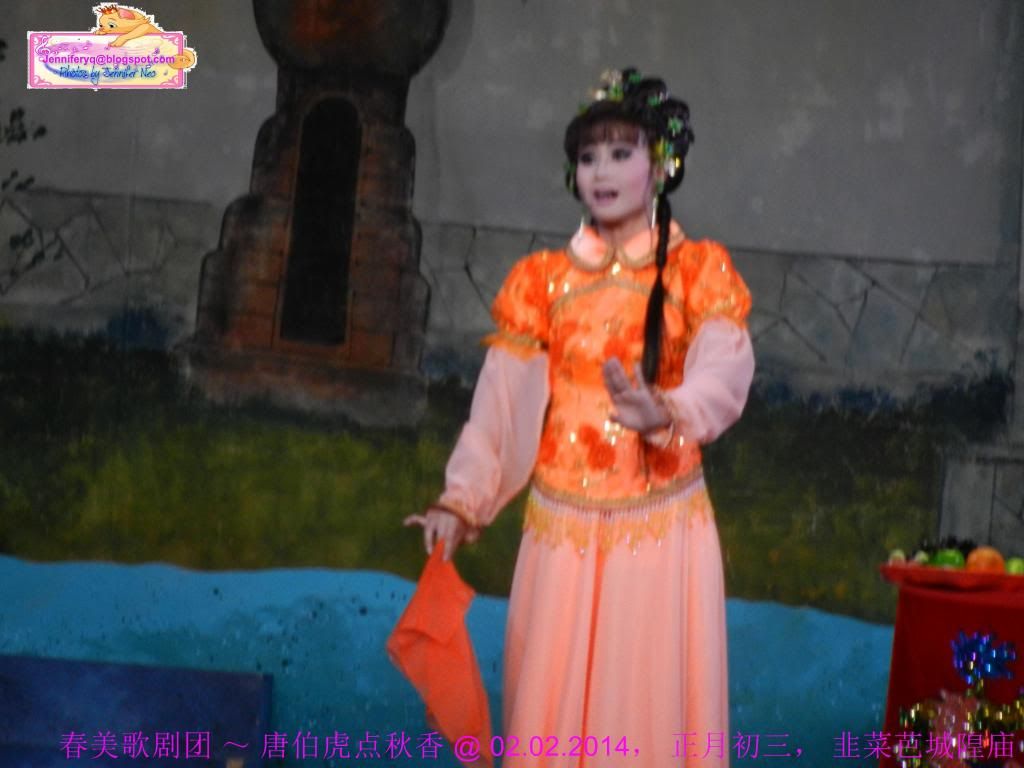 四香最美的秋香
I love this photo
Praying together with Qiu Xiang, just to be close to her.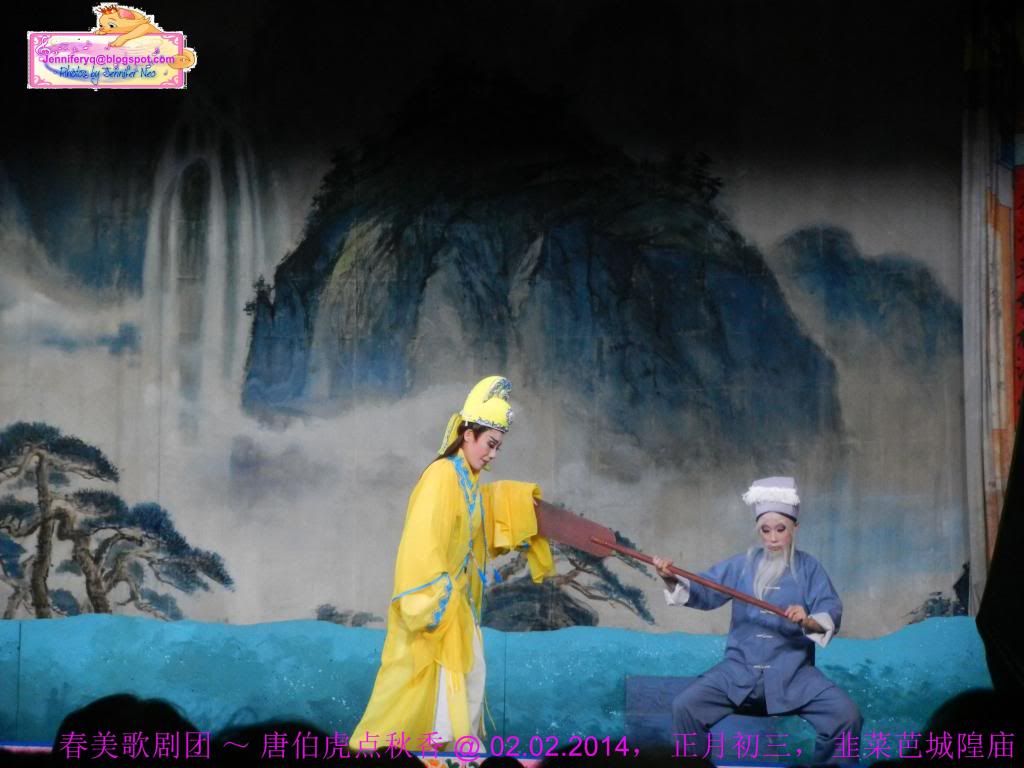 Cross the river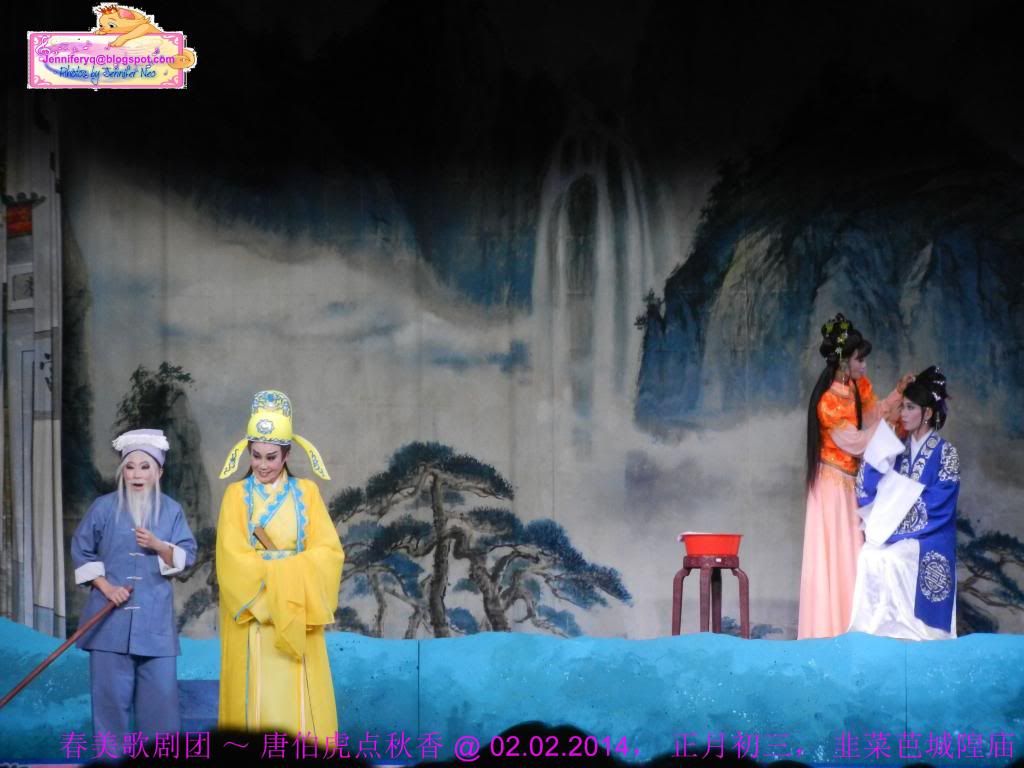 Bo Hu met Qiu Xiang at the river bank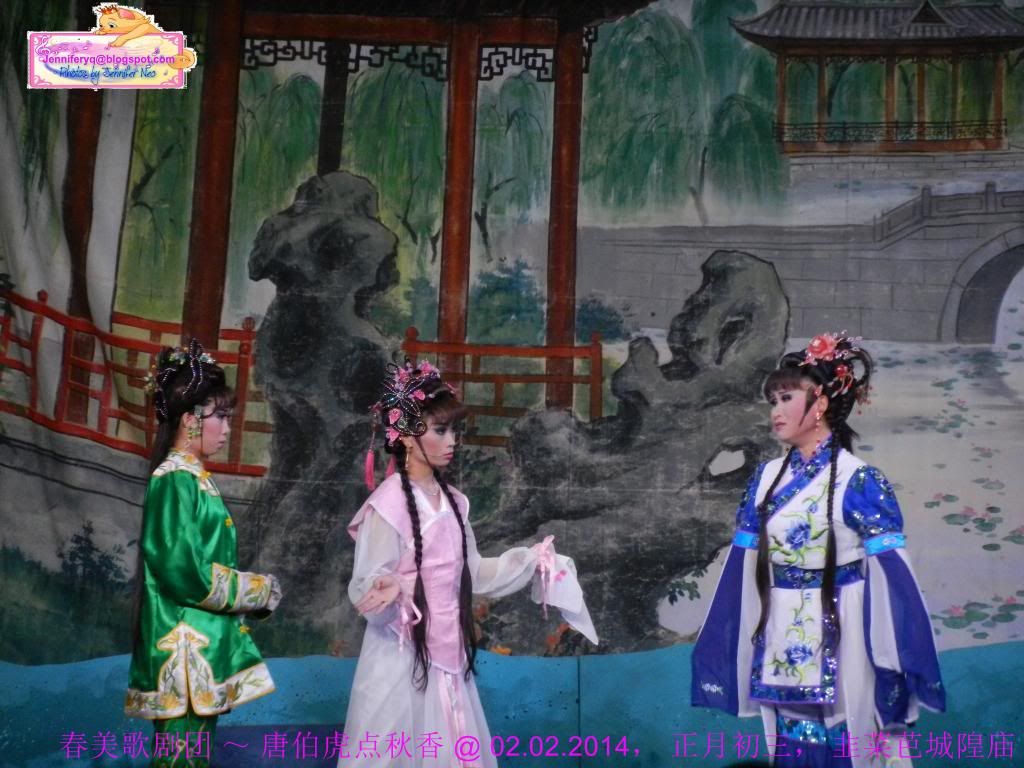 Three 'xiangs'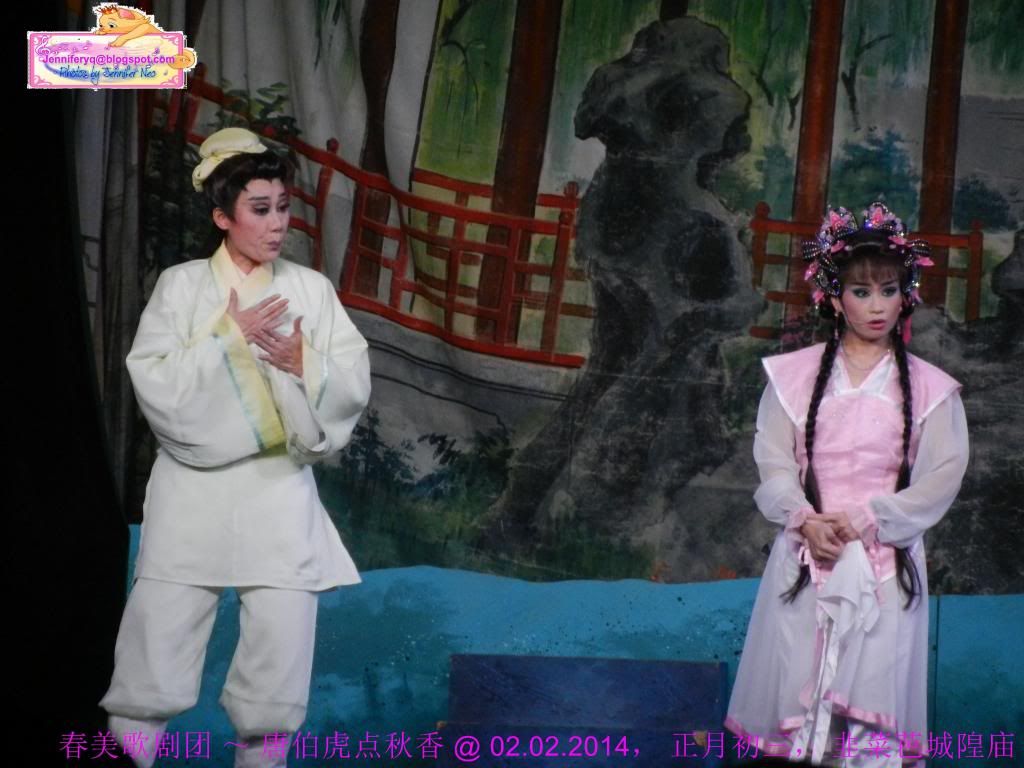 Bo Hu become a salve just to see qiu xiang
He become 书童 to the children of Hua
Qiu Xiang was shocked to receive Bo Hu express of love letter
Reading the love letter
Beautiful Qiu Xiang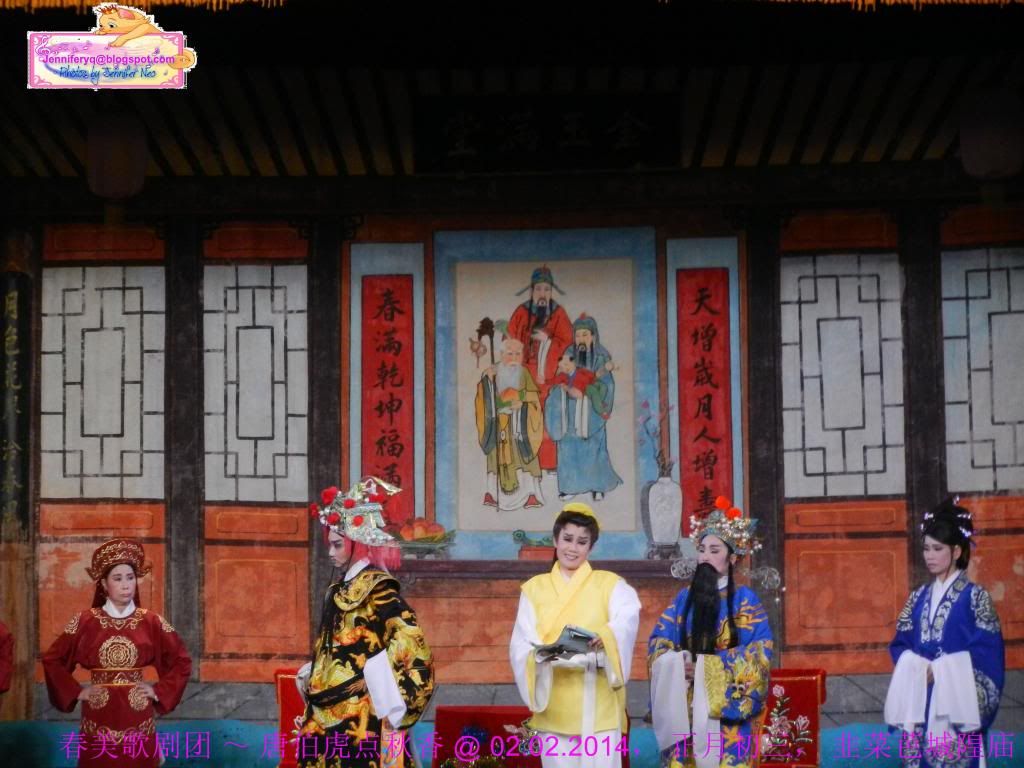 A army officer tried to create trouble when Hua's son torn Bo Hu painting. Luckily Bo Hu appeared and replaced the torn one with his own work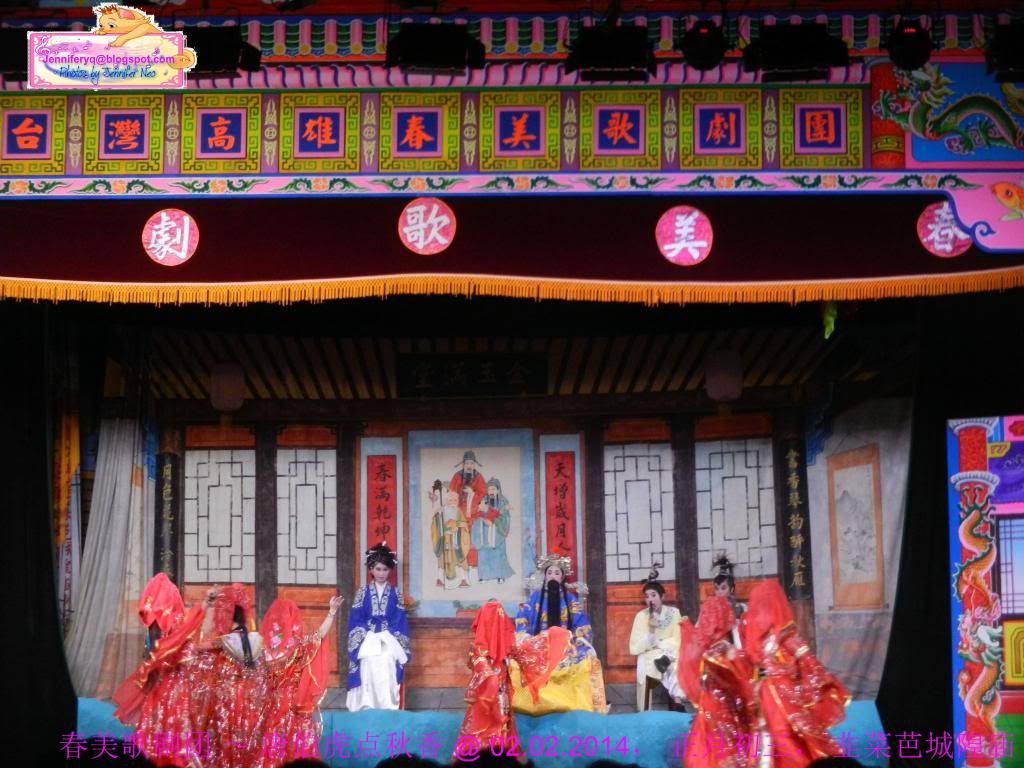 精典画面:唐伯虎点秋香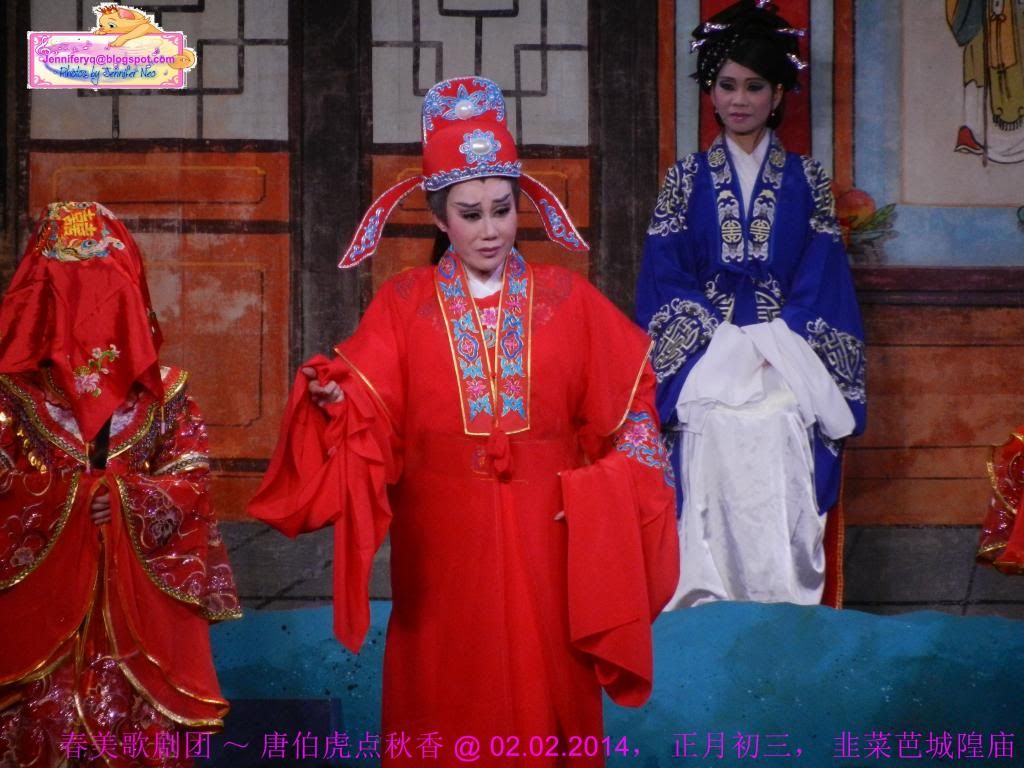 Bo Hu was actually tricked by Hua master when none of the brides is Qiu Xiang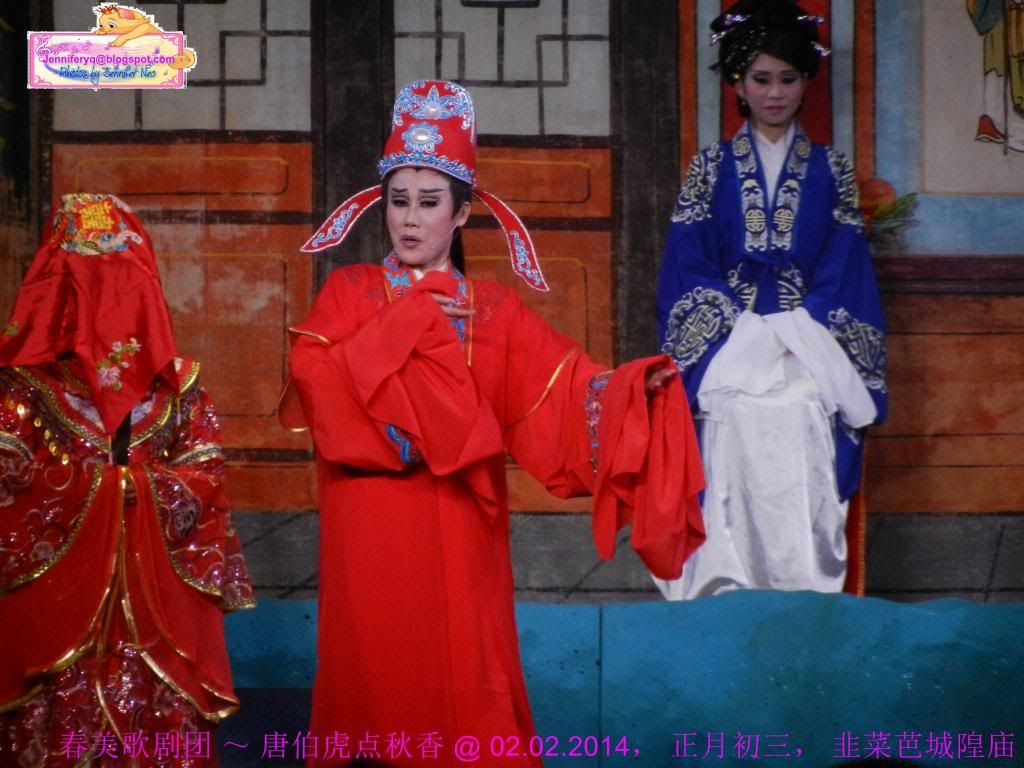 Bo Hu with his duno whom to choose look
Finally Hua master give Qiu Xiang to Bo Hu.