Jennifer say:

★ 14/02/2014★Friday
★Today Getai: Wonderful stage, full tentage, need to be super early for the chairs
★Time watched : 7.20 to 1040 pm
★My Position: Rear area
★Me about tonight getai: Went tonight because i wanted to watch taiwan 谢宜君. But i am not happy with my position actually, i am blocked by an uncle in front of me but nevermind, i just happy can liao. Talking abt happy, v upset with work stuff today, luckily i am not scolded in any way, just my inner soul is upset and i did weep in front of ppl. But on my way back to office, talk to meimei then i felt better. Setting unhappiness aside, today getai is quite okay, i am quite happy to see 郭春美 come up to sing 2 songs tonight. Actually if the temple do not have this funny constraint that do not encourage ppl to video the opera, i really very much like to video part of the songs that i like on the opera performance. Anyway i am more happy to record guo chun mei songs than Yi jun. duno why, maybe one is i already expect, the other is a surprise that i dun expected at all.
Never took much photos tonight since i am recording most of the time.
★Video uploaded tonight: 15
Hosts, the same very year
My position, i arrived at 630, already so crowded liao
Zhu Hui Zhen
Lee Bao En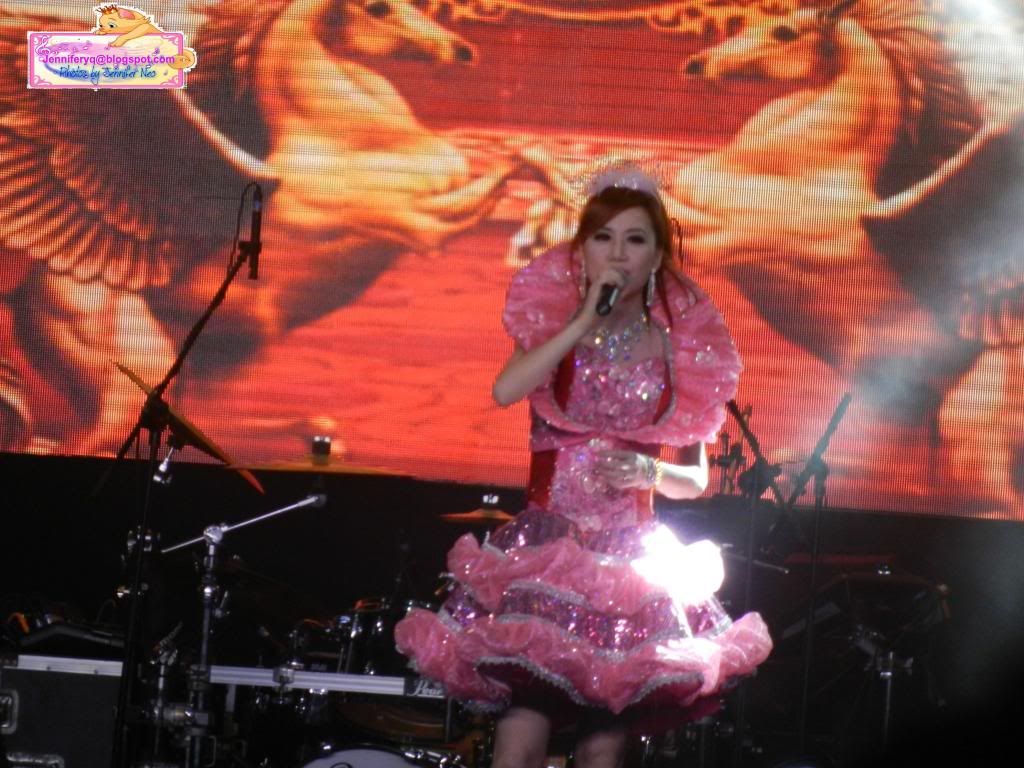 Yuan Jin