Jennifer say:

★22/02/2014★Sat
★Today Getai: Small tentage, not really a lot of chairs but as today is a Chingay floats event, there are lot of ppl.
★Time watched : 8.40 to 10.00 pm
★My Position: Rear area
★Me about tonight getai: Since today getai is quite near house, i just go to watch. Hmm..Anddi got a stage in Yishun, if i know early in the morning, i may plan to go Yishun instead of Hougang. But today floats are quite nice, long time never see floats. Nice nice.
★Video uploaded tonight: 8
★Video(s) I love tonight: 蓝小玲 ~ 心愛的甭哭. got the sad feel..nice but a pity, sound quality damaged by ppl talking.
Actually not really here to see 花车 but since have, i might as well record as well.
Jessie Young, although i dun like rock songs, i think she and mavis sing the rock songs really nice. Hmm..i meant the way they connect the rock songs to the audience make the whole atmosphere more high.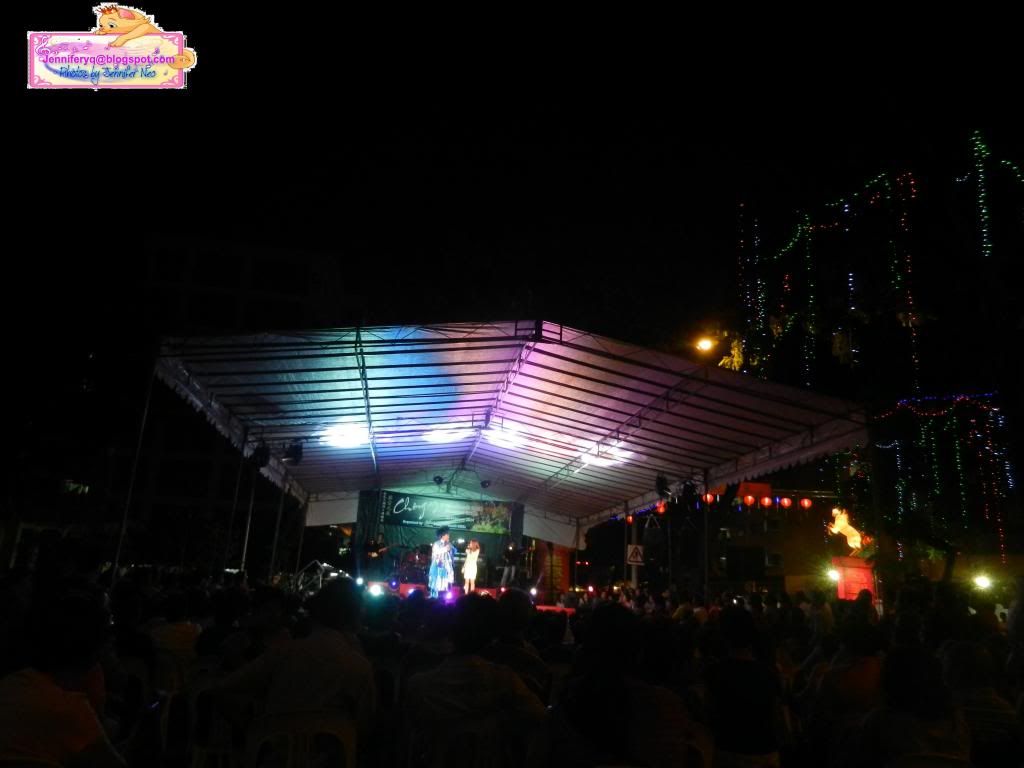 My Location, brought chairs to sit, that is lucky coz super duper crowded tonight.
Event Banner
Wei Lun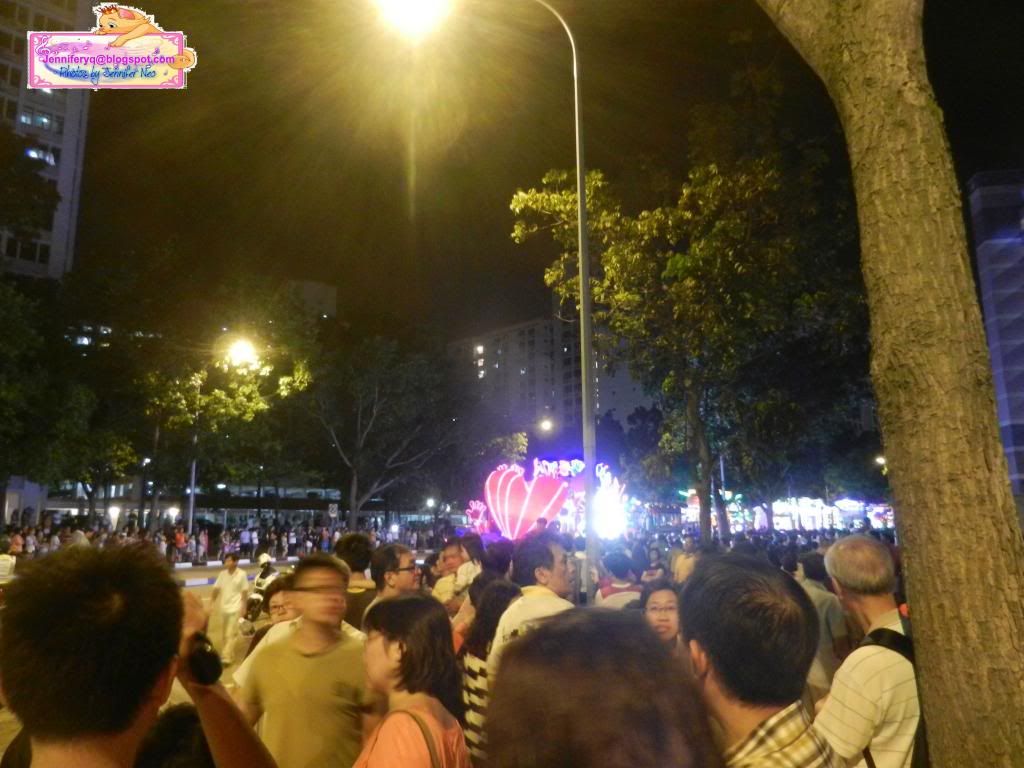 Run out to the main road to watch the floats, so crowded..
Pei Fen and Xiao Ling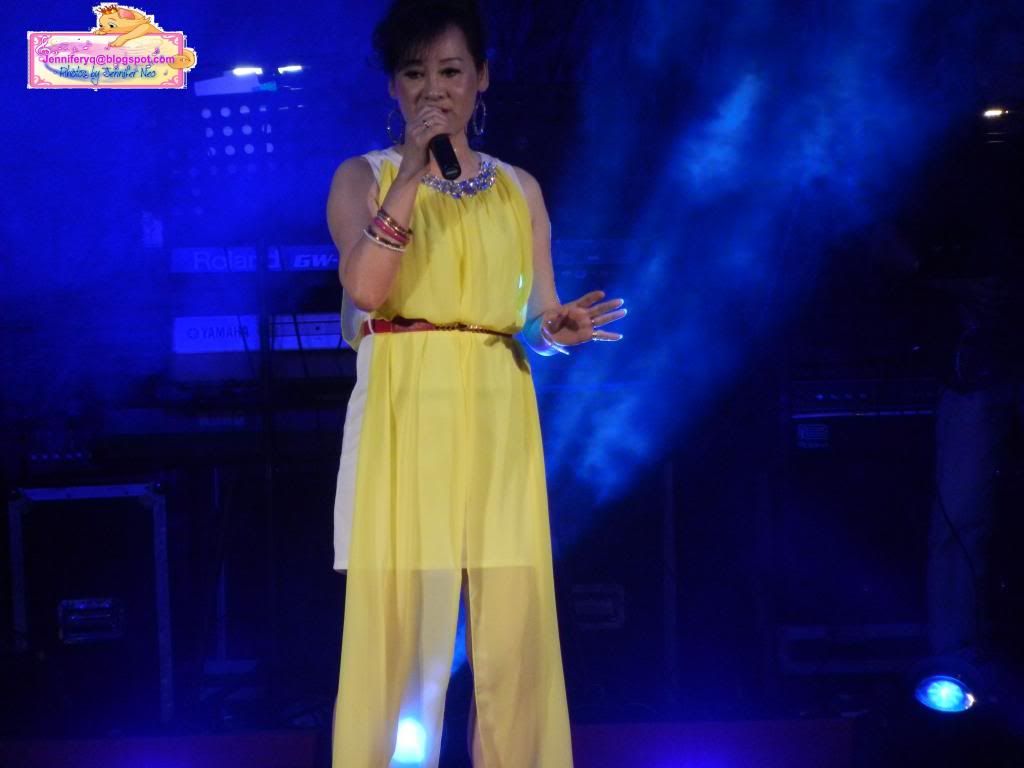 Lan Xiao Ling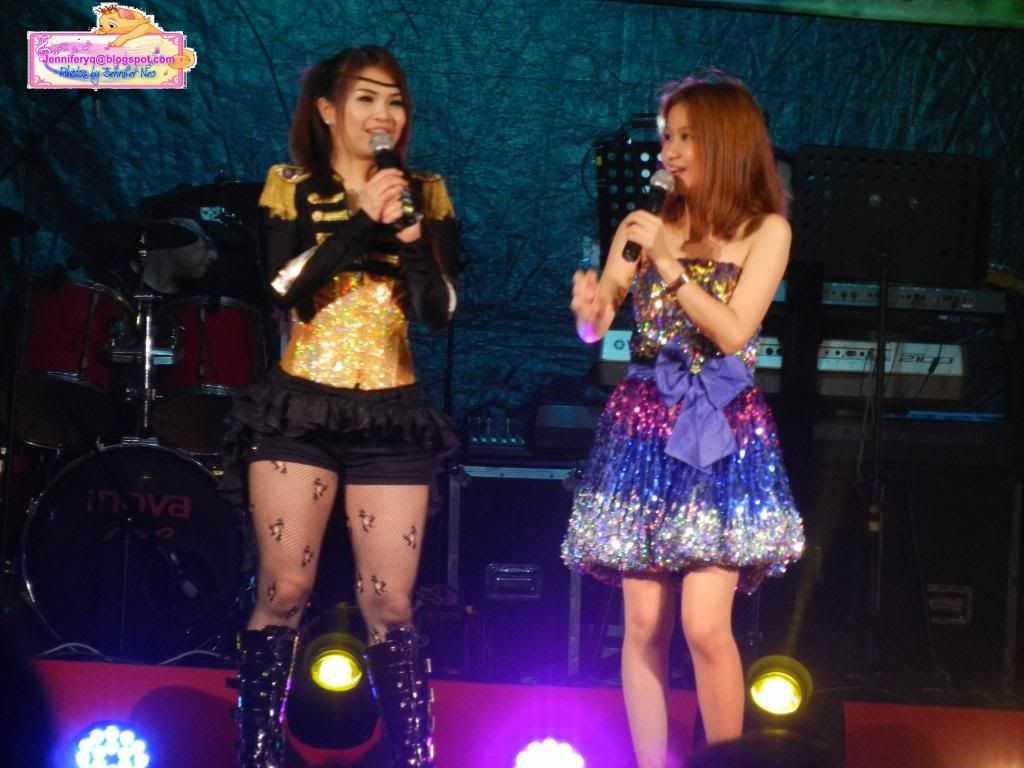 Yang Jia Xin