Jennifer say:

03/10/2010 农历8月26日 (Sun): Today we had went to Beside Blk 248 Hougang Temple. First time went inside this temple. The temple committee are extremely nice, they had prepared full tentage coverage and a whole lot of chairs for audience. One thing i am most happy is i did not get to see those 'chop chop' seat uncle and aunties. Think one of them is in front but at least he is not near me.
Mum thought of this idea that i thought is so good, i posted this entry on FB:
如果每个办歌台的理事向观众拿 $1/$2买一个位来坐--可以捐钱给理事做善事,那不是超好吗? 好过给那些恶霸。不过我只是活在梦想中。。。。。
If the temple committee worked so hard to sell hongbaos, they may as well work hard to sell those seats to audience, confirmed got ppl willing to buy one.. haha..but hor, any 'ideas' still got its own limitation. When ppl are so used to one thing, it is hard to accept new ideas.
Just like cheng huang temple, ppl pay at entry for tickets to enter to watch gezaixi. The whole area is covered by barriers that are not blocked. Those whom did not pay for their seats can still watched outside by standing. There are no disorder from the audience. Everyone know that without tickets, you cannot enter to find a seat to watch gezaixi. Haha, hard to apply to getai because of open fields in some location but still can be done if the committee is willing to pay for barriers...
Today getai is excellent. Hao Hao is funny today with zhong jin ling... not bad performance. I had arrived at 745pm after shiling left. Shi ling is the first singer.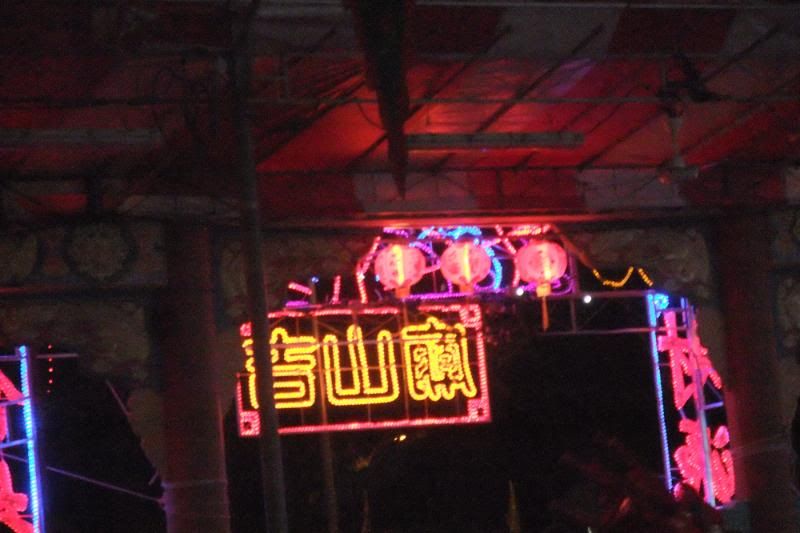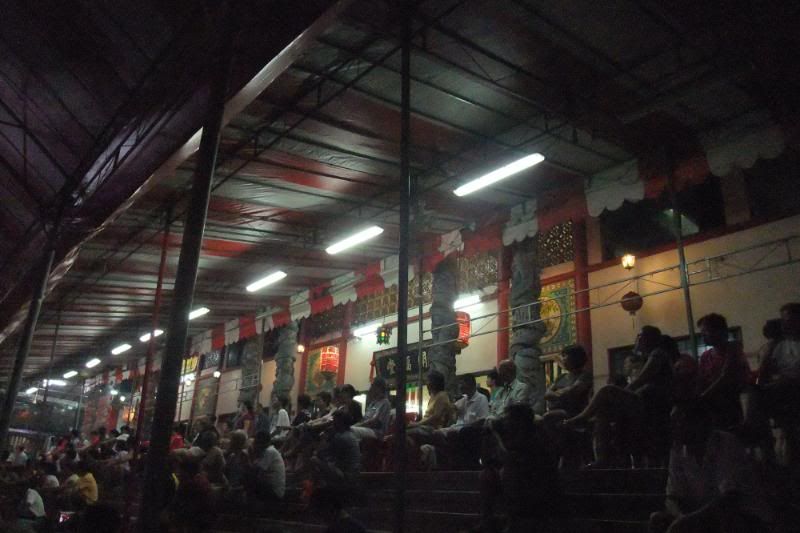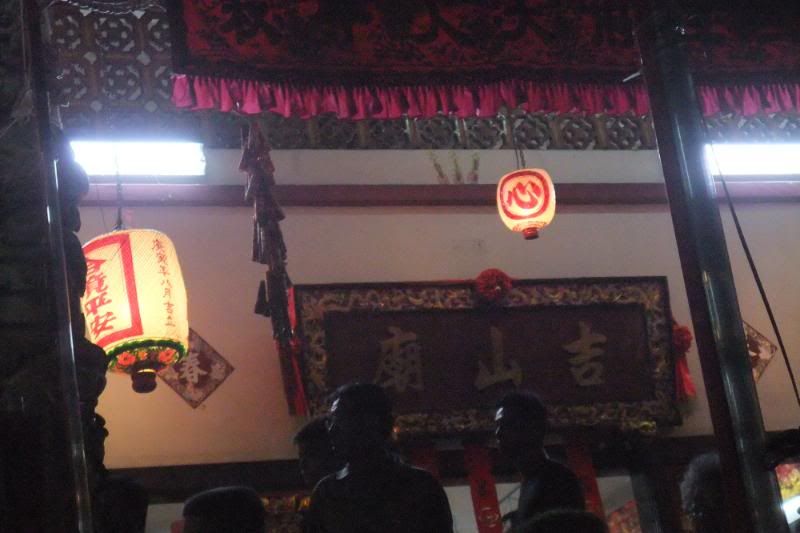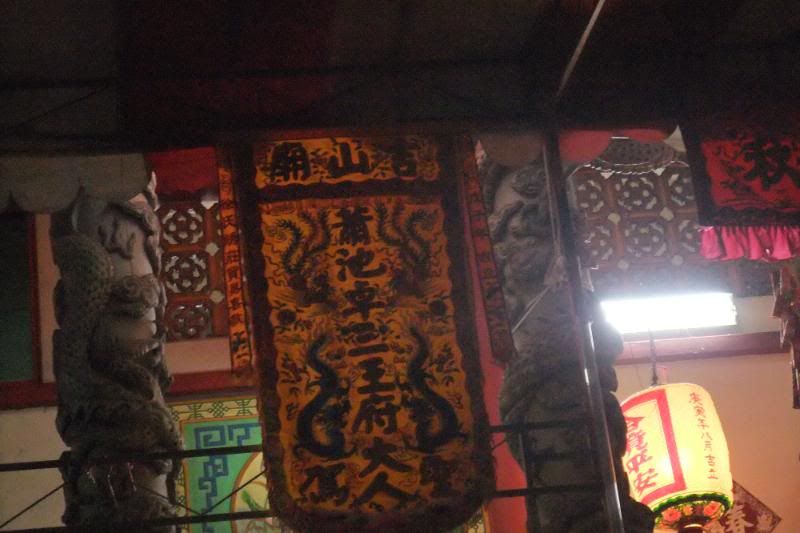 Temple area... Temple area actually is a combination of three temples..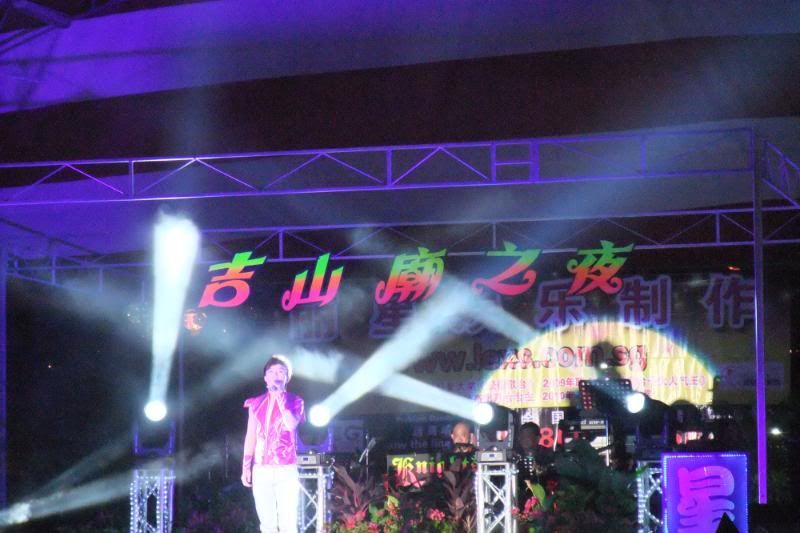 Hao Hao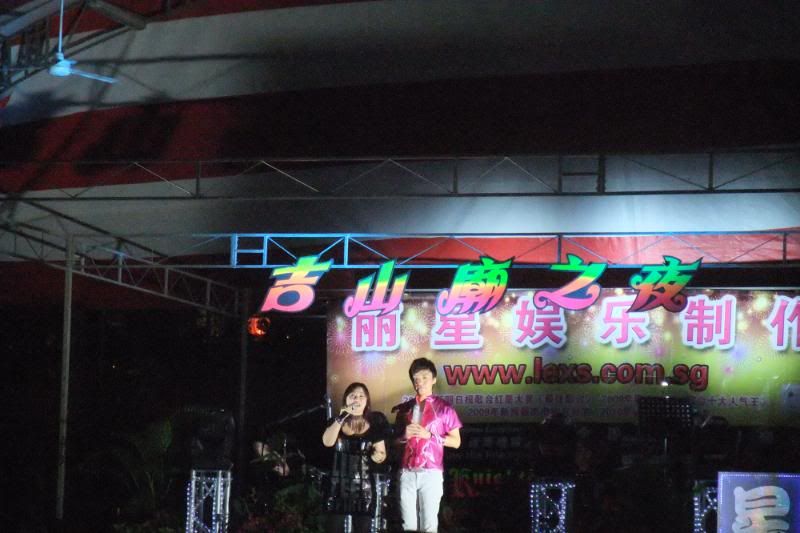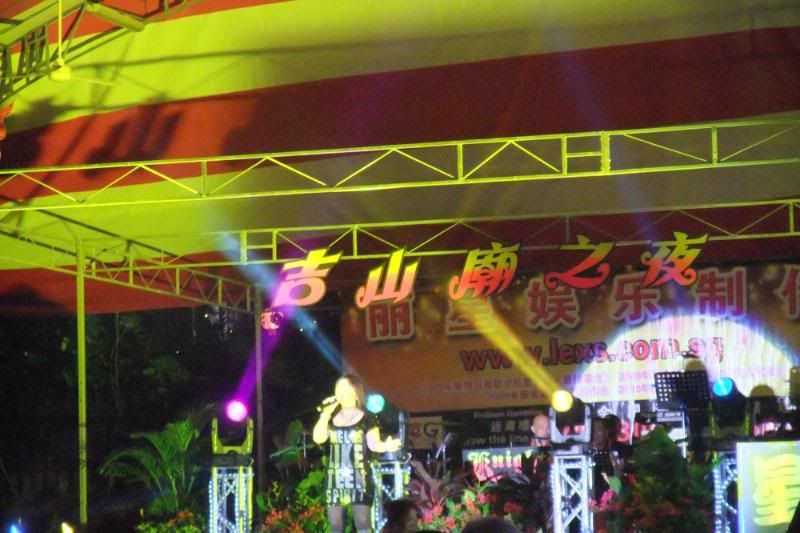 Zhong Jin Ling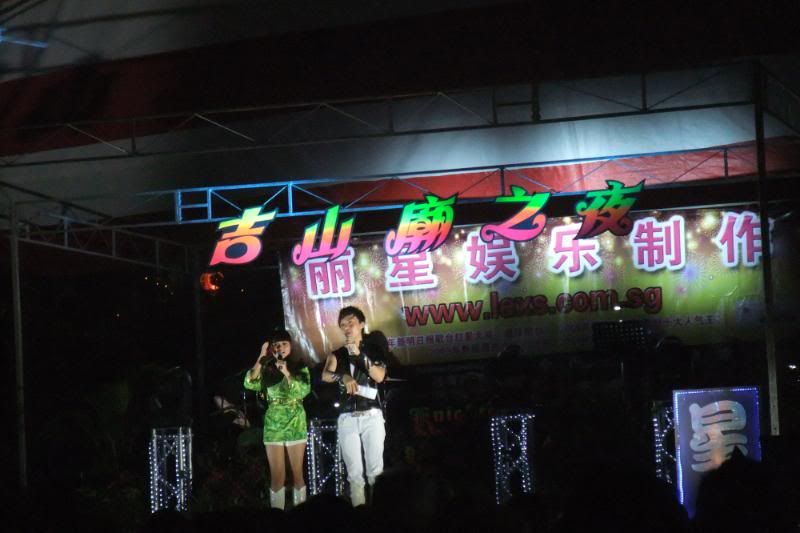 Kai Qing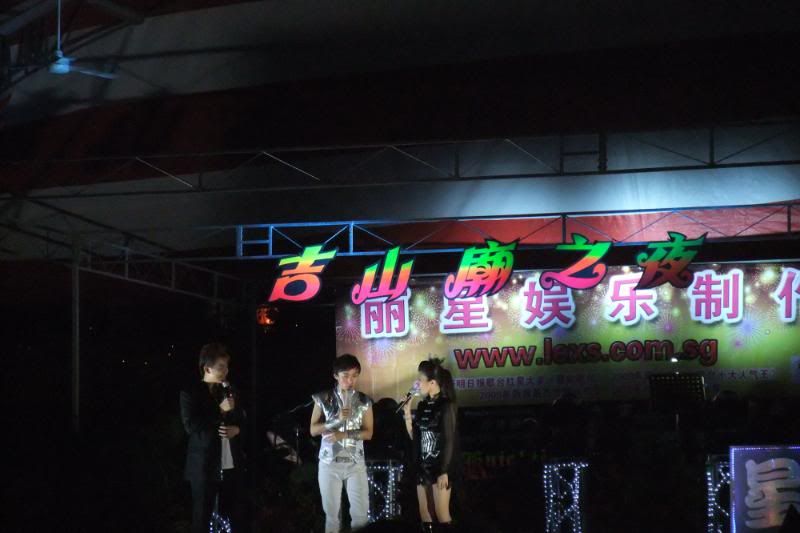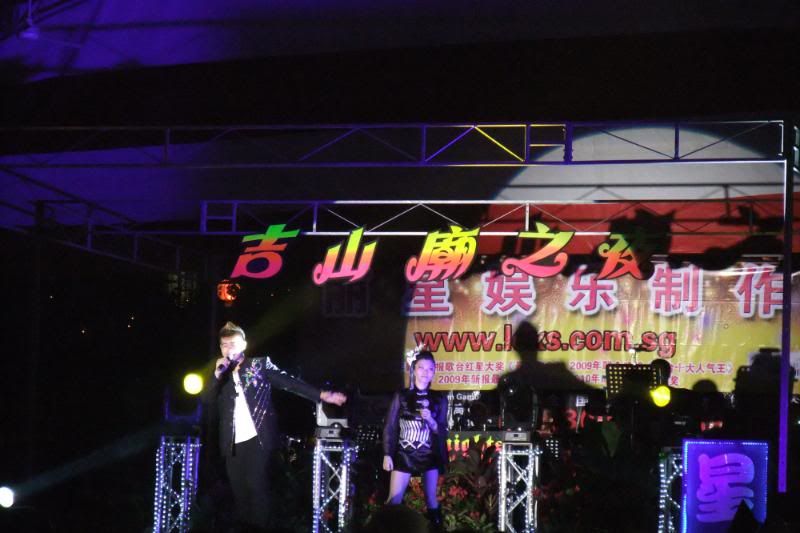 Zen Group
Hao Lian Time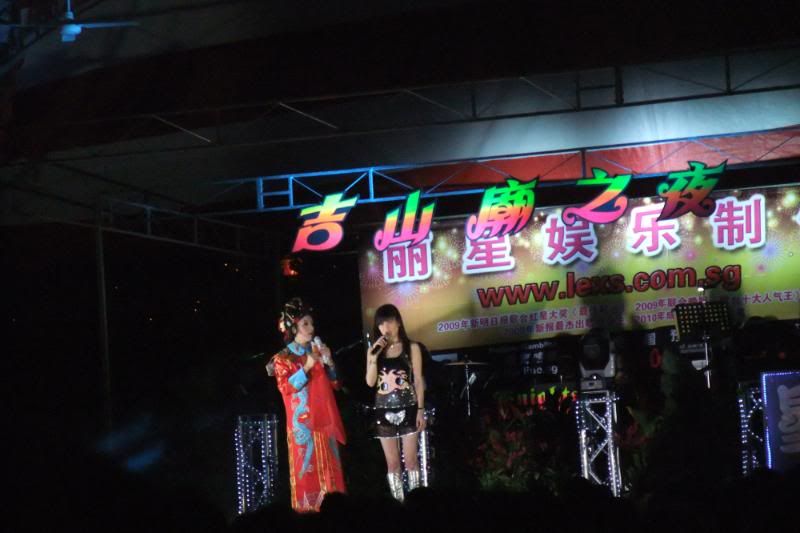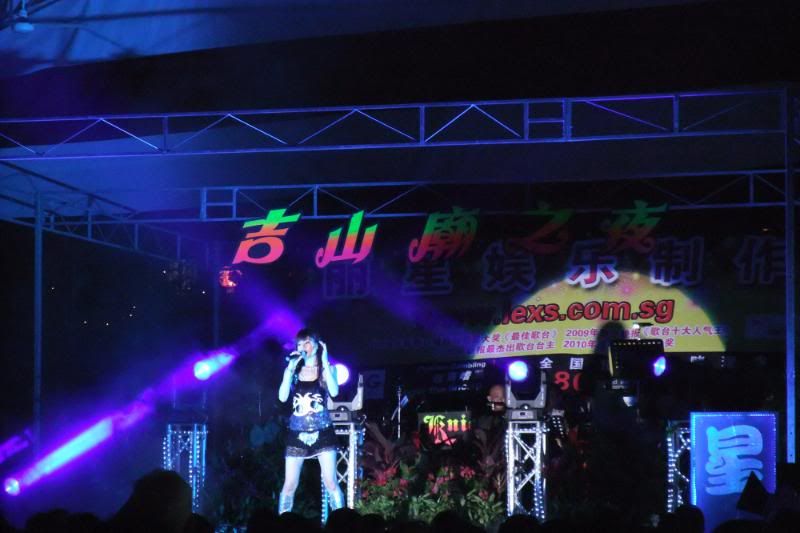 Xiao Ting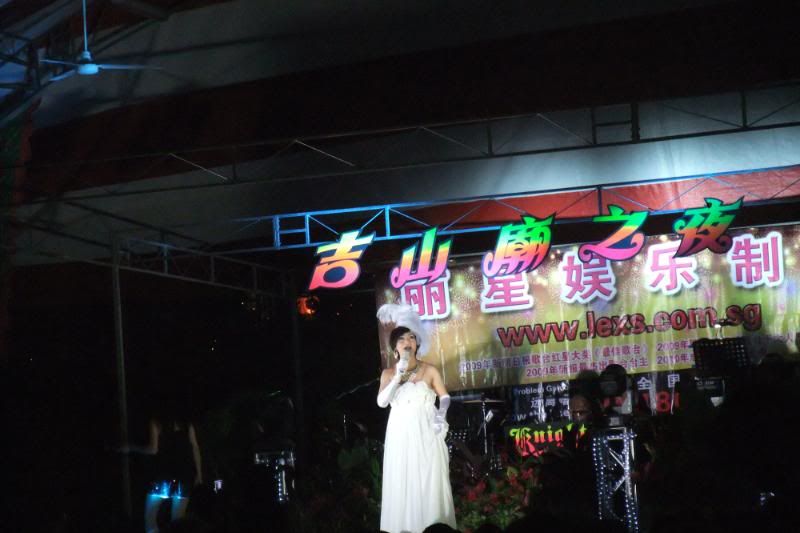 Hao Lian again.. nice dressing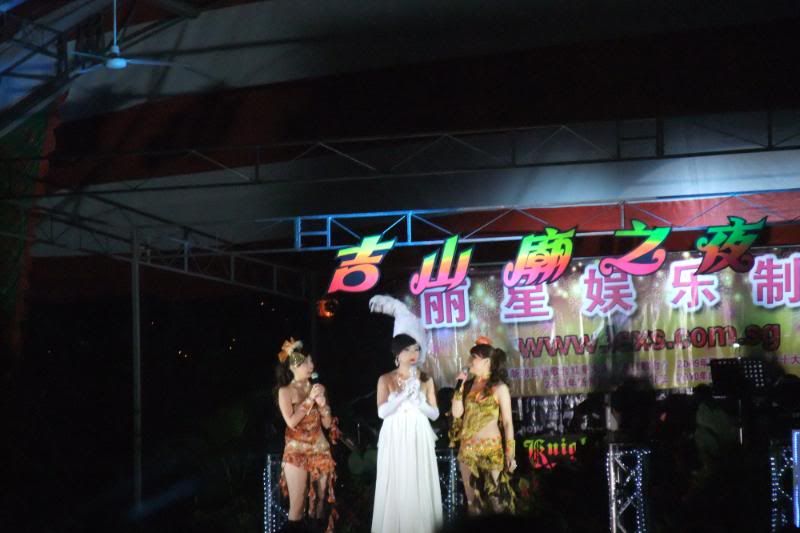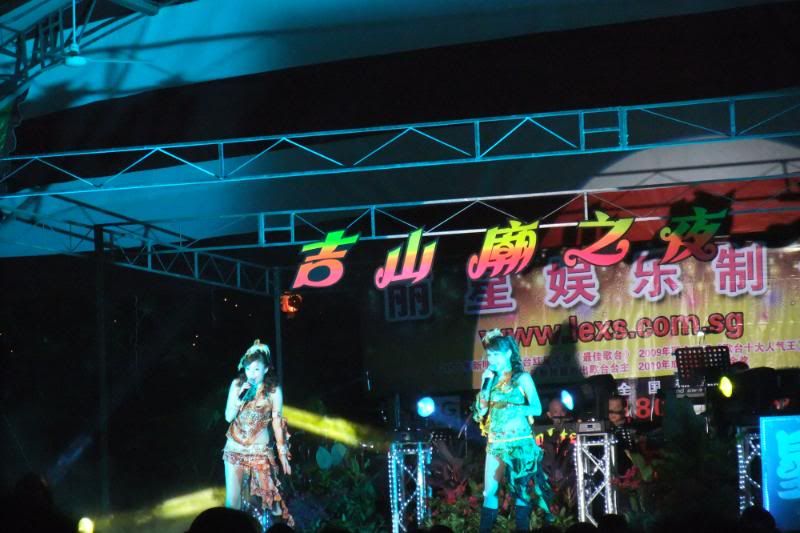 Pretty BBJM
Jun Long
Zhu Li Li