Jennifer say:

0210/2010 农历8月25日 (Sat): Today We had took train to Boon Keng. The exit B took us direct to the food centre where the getai area is just beside the centre. We had arrived early today at 720pm where first singer had just started singing.We had not bring our chairs but luckily after one hours of standing, someone in front of us offered chairs for us to sit.
Today getai is excellent. Lot of entertainment and laughter esp from host, Hao Hao.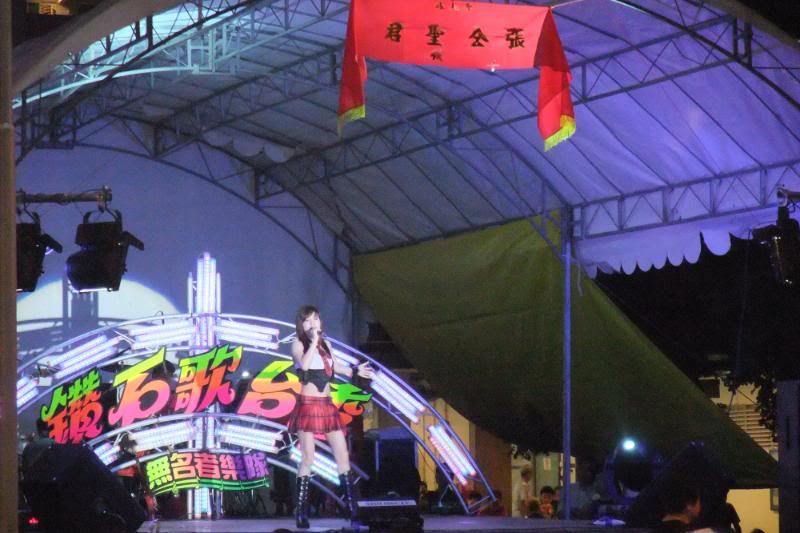 Zi Yee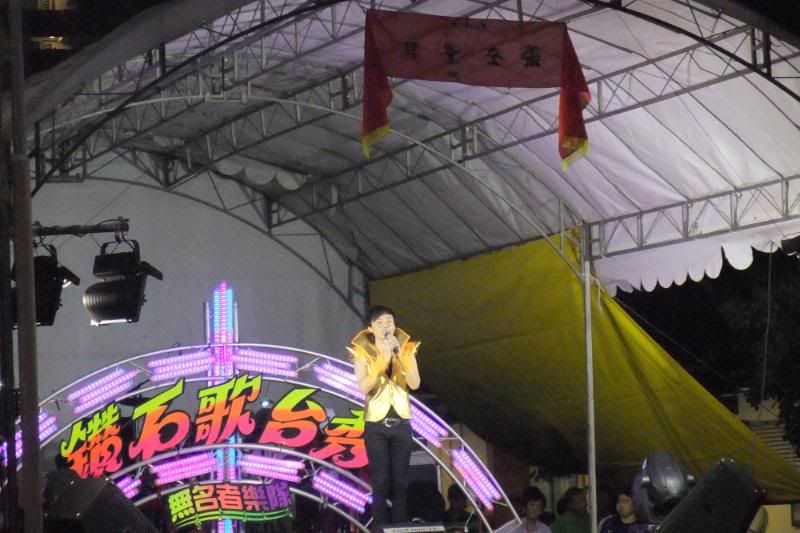 Host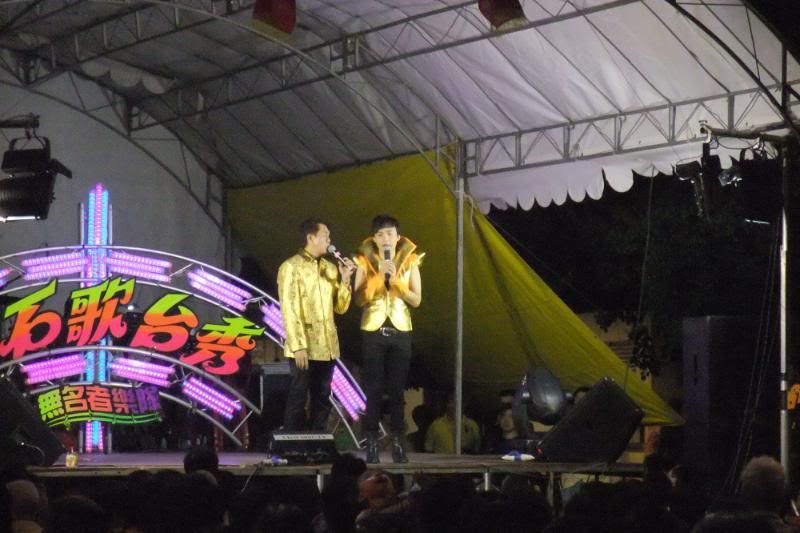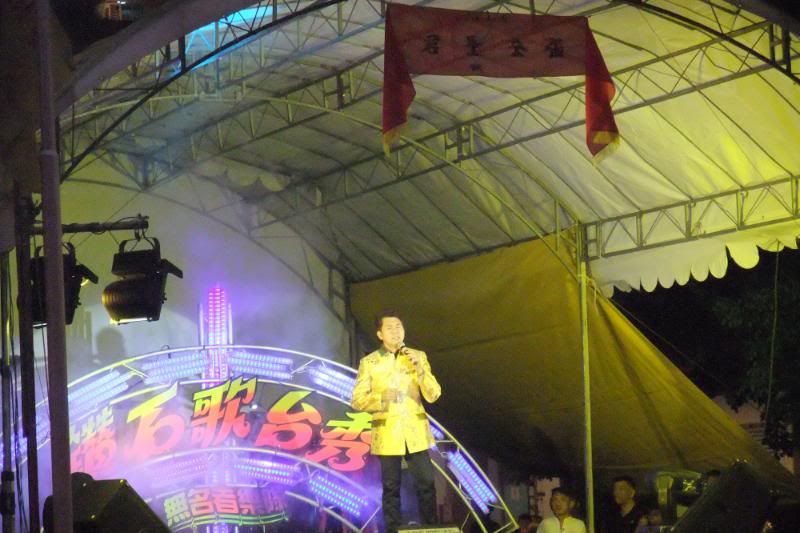 Wei Hua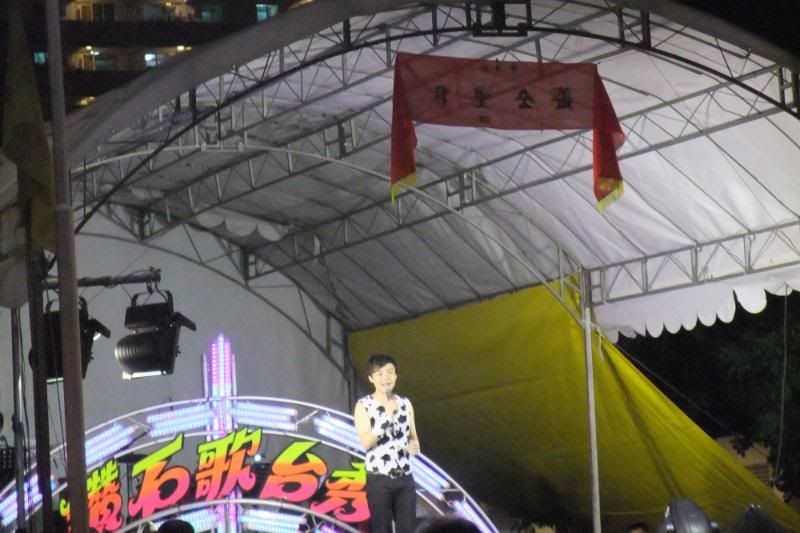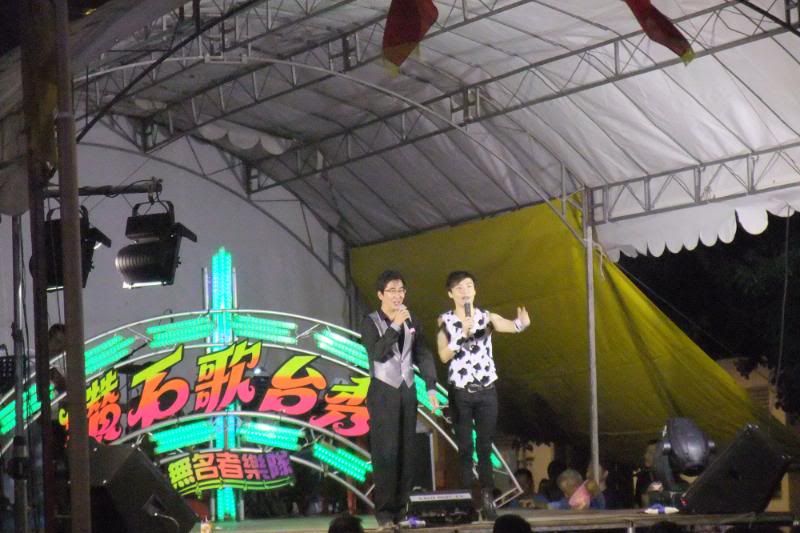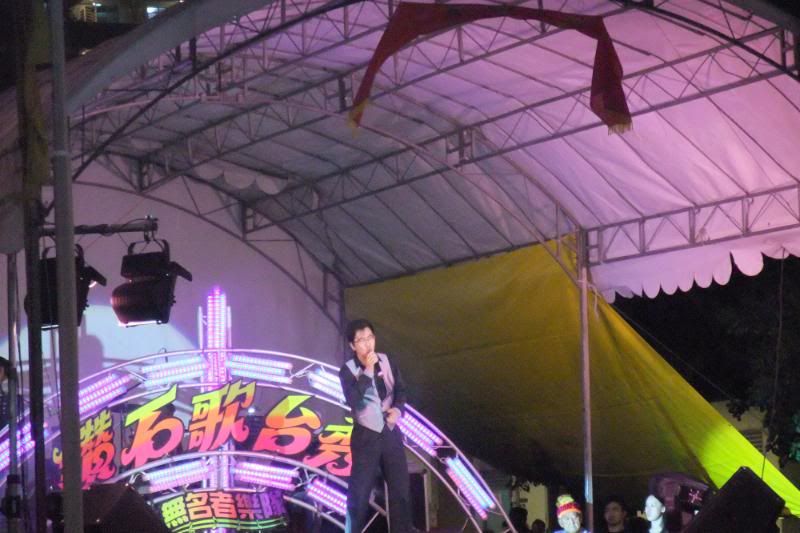 Dong Zhi Qiang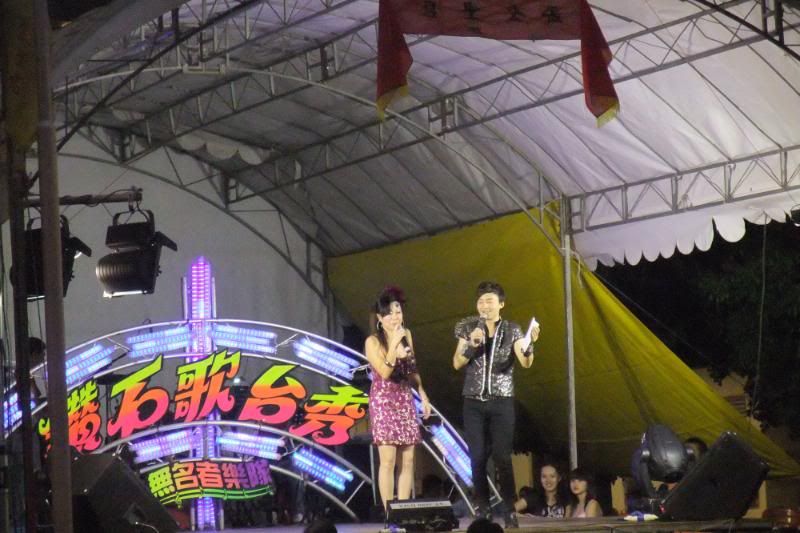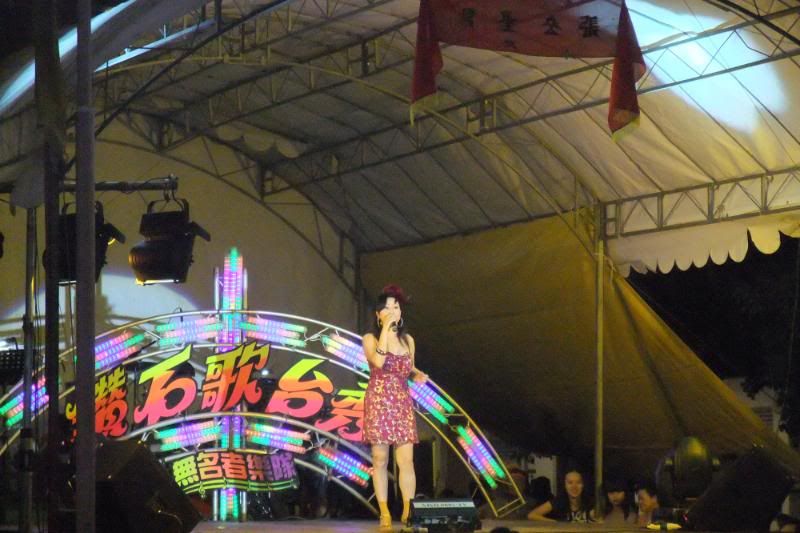 Yang Jun Ting - She is also the taizhu of 钻石歌台秀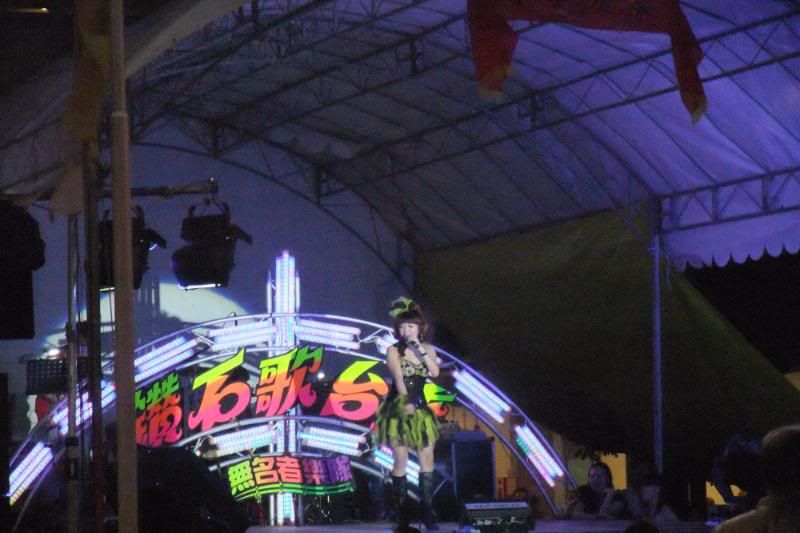 Pei Zhi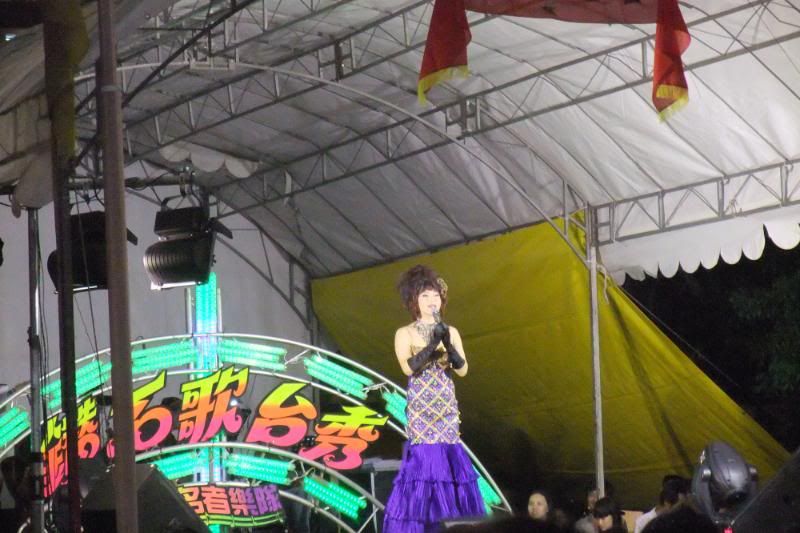 Hao Lian Show Time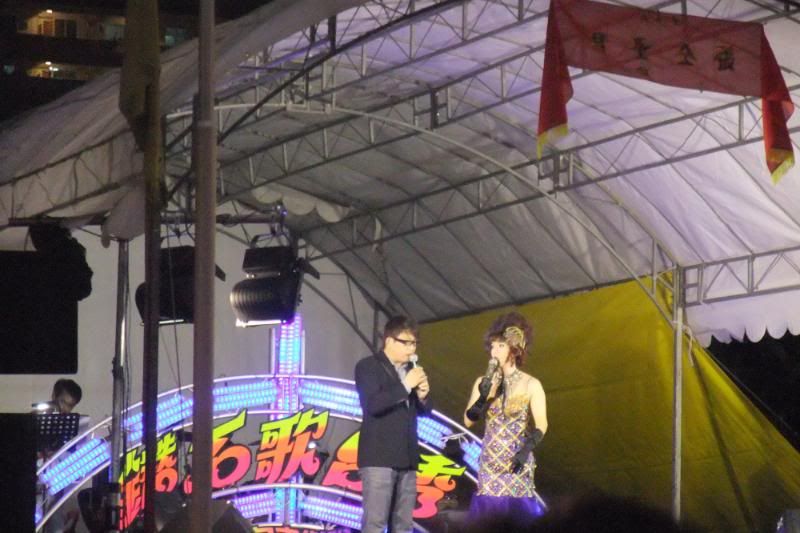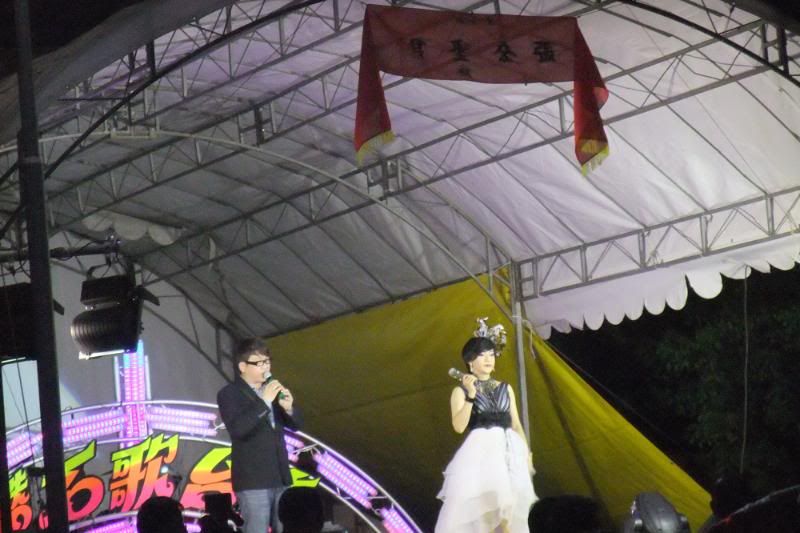 Sun Qiang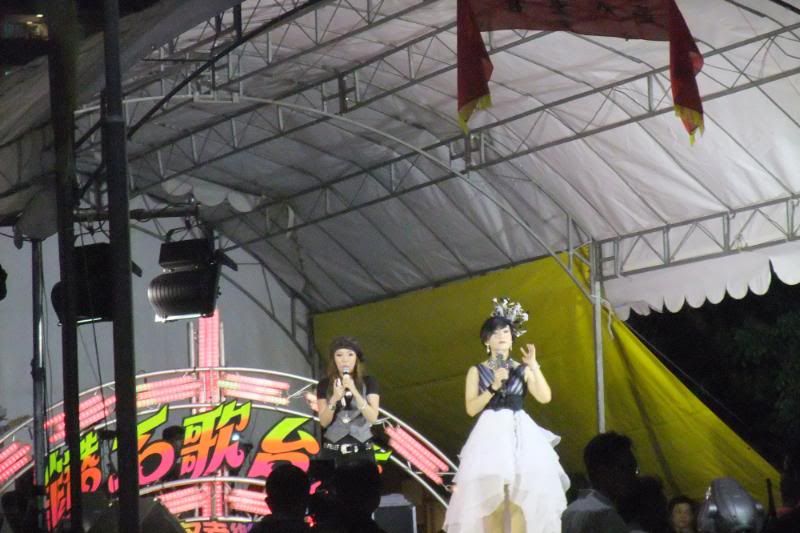 Shi Ling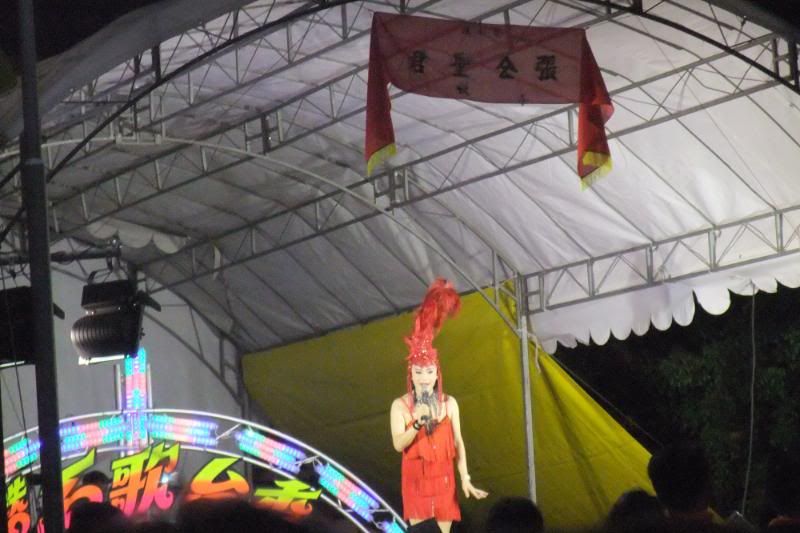 Hao Lian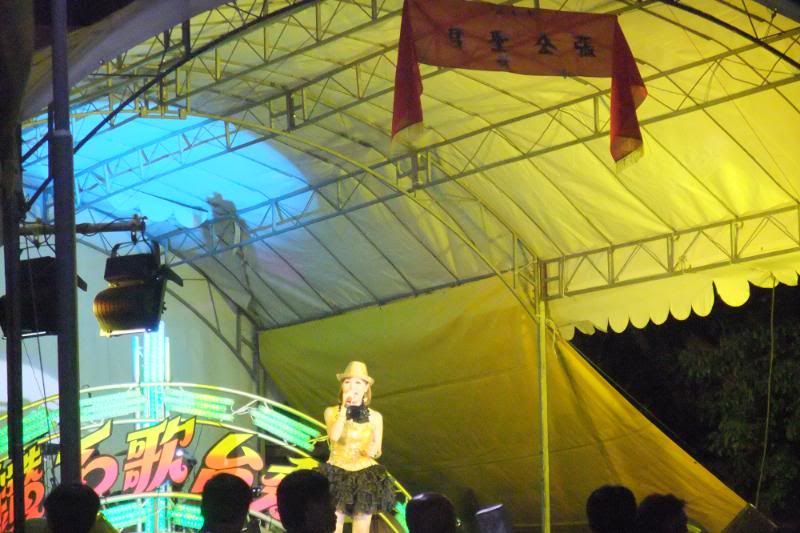 Zhen Ni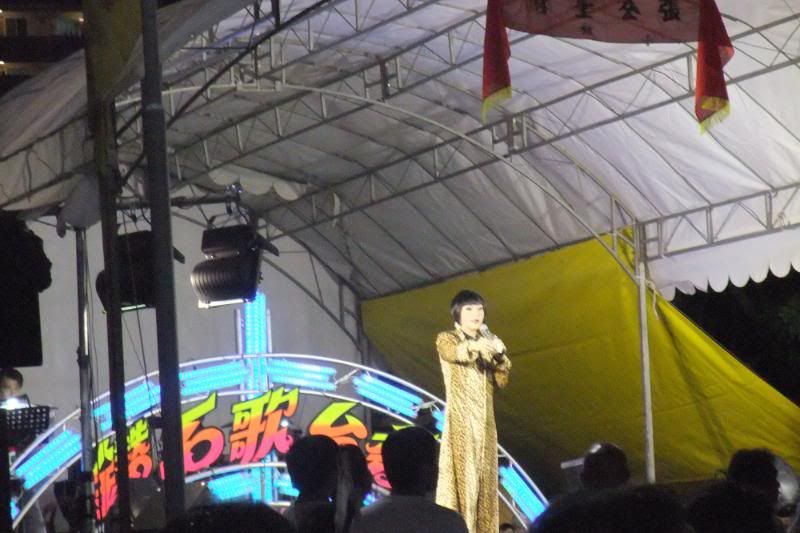 Hao LianLast two singers are Lou Man and Ting Ting. I had left after Lou man appeared.