Jennifer say:

08/02/2013★农历12月29日★Friday
Today Getai Star: 1.5★( 5 stars the max)No tentage when this is a RC getai, plus no chairs at all. I am really glad i brought my fordable chair with me. Lot of uncles and aunties had to stand but there are others that sat at the coffeeshop chairs to watch. Because of the rain, lot of people watched under the shelter of the HDB flat.
★Time watched: 7.30 pm to 8.10 pm. I left after Tian Yue finished his two songs.
★Favourite Singer: Tian Yue. Took videos of all two songs. As no ppl had their own chairs, i am very close to the stage. An uncle blocked my view, He was standing directly in front of me. I had to request him to move seconds before tian yue sing his songs. Be kind and address ppl in a proper way usually meant i can get what i wish and uncle is rather nice to accept what i told him. Got a electricity problem so i guess that is why Tian Yue only sing 1 CNY song and repeated another song in a 5 min singing. Quite disappointed that i did not get to hear more of his songs. sad sad mood so i left after that...and plus while sitting in the open, i keep wondering when raindrops will drop on my head.
★Host Tonight: Pei Fen, no comment since i only watched her for 5 min when she appeared to introduce singers before i left the area. Tian Yue is the second singer.
★Details for tonight getai: I am very early tonight, i brave the heavy rain and managed to reach the area by 630pm. I had skipped dinner tonight just to be able to go out early. Since i already informed of Tian Yue timing, i had specially went for tonight show just to hear him sing. Quite worth the trip to brave the heavy rain to hear him sing. Other things like the tentage, the chairs are not taken in consideration.
★Today Crowd: Cannot see the crowd as i am very close to the stage. Dun like to be so near the stage actually..i quite 'shy' to be so open. But when i left, can see many people standing at the side to watch.
★Videos upload to youtube: Upload only Tian Yue 2 Songs tonight.
天悦 ~ 财神到 Second CNY songs that i heard live by Tian Yue in Getai
天悦 ~ 情人梦 I realized Tian Yue PR done very good..haha.. he use 1 video of meimei and 1 video of this song in his fb..very nice, this show he appreciate our efforts to help him to take his videos.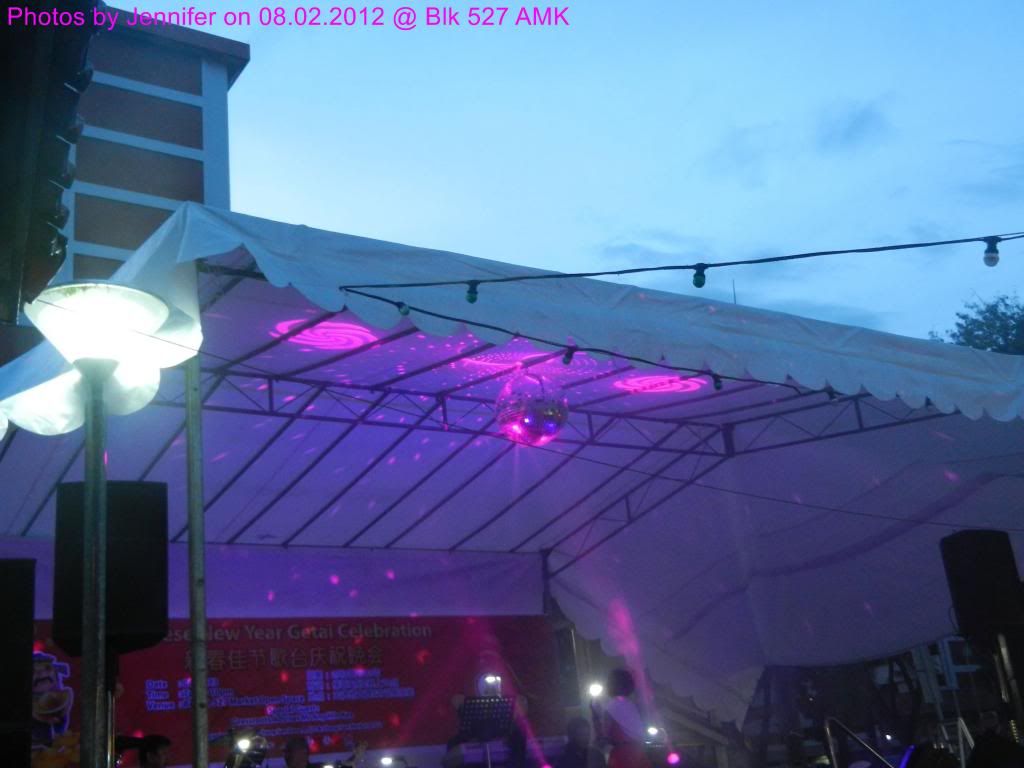 My First Location, i shift like 3 times..got movable chair meant i love to move here and move there
CNY RC getai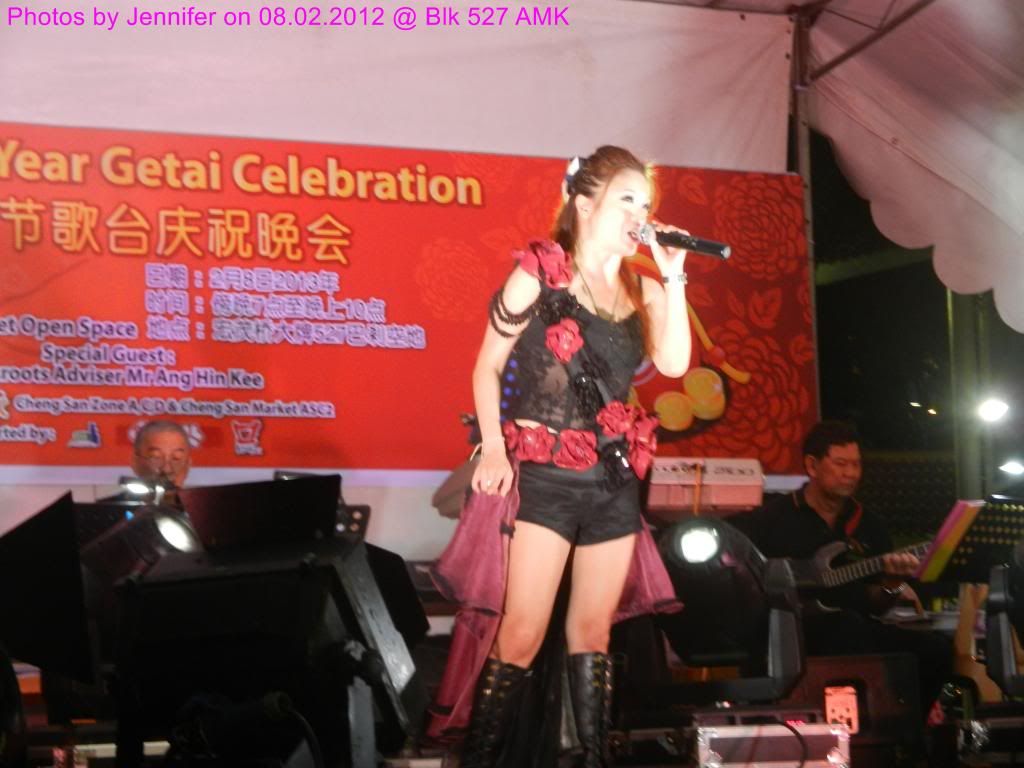 Chen Xiao Xin