Jennifer say:

08/02/2013★农历12月29日★Friday
Today Getai Star: 3★( 5 stars the max)Took bus 25 to nearby my kampong to watch. I prefer to watch under tentage in unpredictable weather like today. Just now, had to brave heavy rain to reach Blk 527 AMK. really fear the rain on my head. Giving 3 stars coz there is full tentage, chairs provided and a large stage for performance. This is what i am looking for. Those whom know me know i never run to many places to watch but tonight is special as firstly, i am alone since mum is busy with CNY chores and secondly, the two getai locations are quite near.
★Time watched: 8.35 pm to 10.05 pm.
★Favourite Singer: None
★Host Tonight: Qi Xian. no comment.
★Today Crowd: Not too many people but definitely with chairs and tentage, the crowd is larger than AMK one.
★Videos upload to youtube: None
★Details of Getai - nothing happening tonight but very coincidence to see Chen Xiao Xin twice tonight. once in AMK and once in Serangoon north..haha...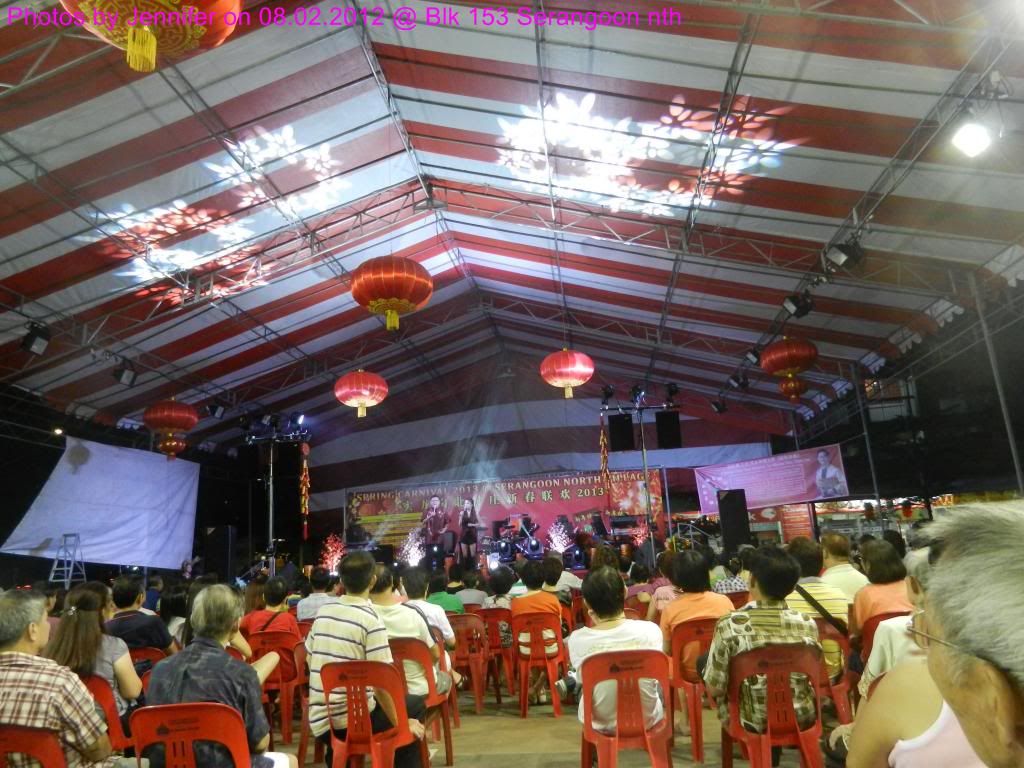 My location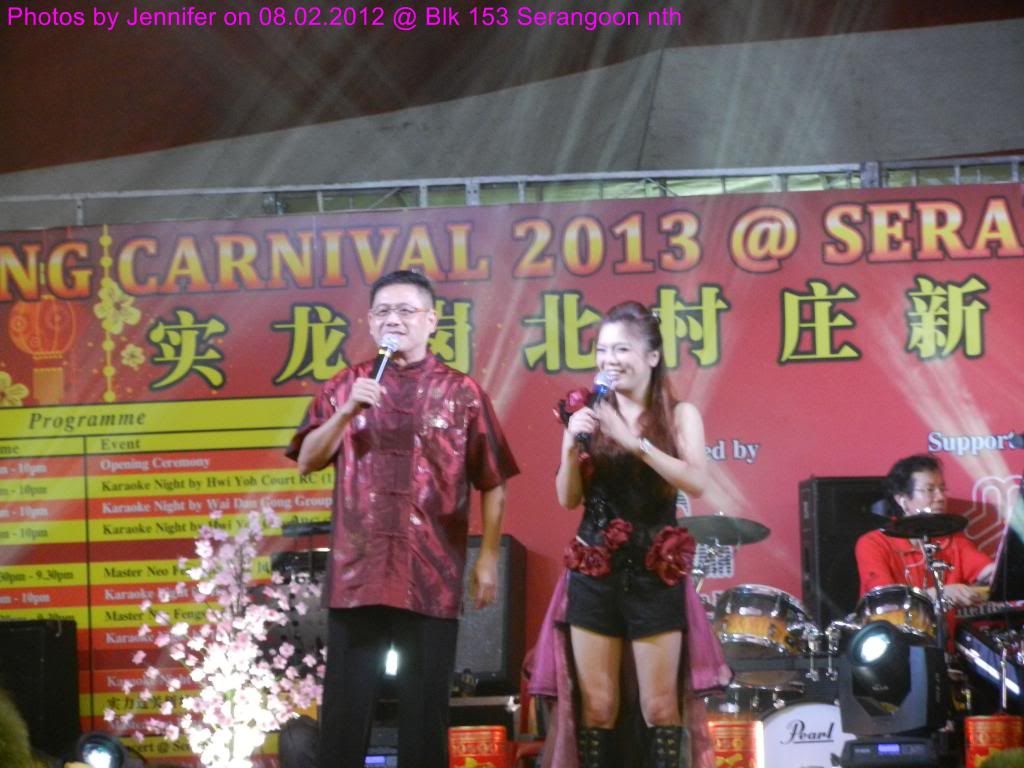 Chen Xiao Xin
LV sisters, they are repeating too much of one of their teochew songs.. very bad habit when singers overdo this.
- edited on 22.02.2014, just received a nice message from LV sisters, apparently audience enjoy their teochew songs so often, that song will be hear that often. From my perspective view as an audience, there are two types of getai audience - the 'watch often' audience and the 'watch nearby only' audience. I belong to the first group so very often, i get to hear repeated songs more often. At this stage i am watching, i think same songs can be repeated with different bands, different stage and different group of audience.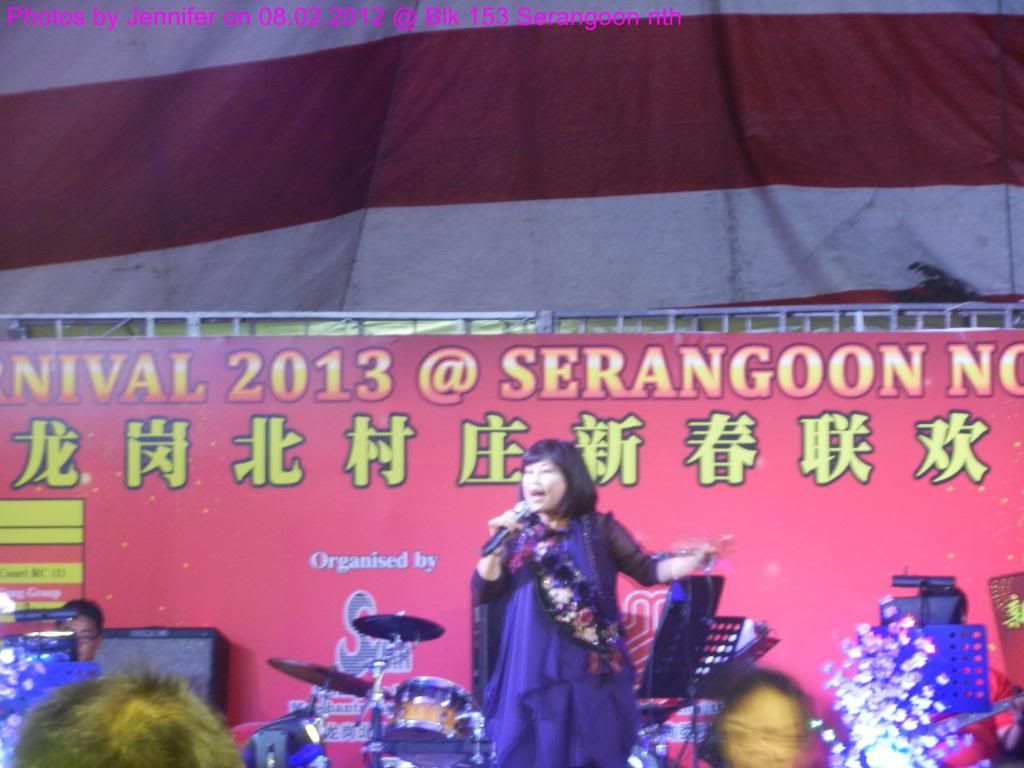 Wang Bi Hua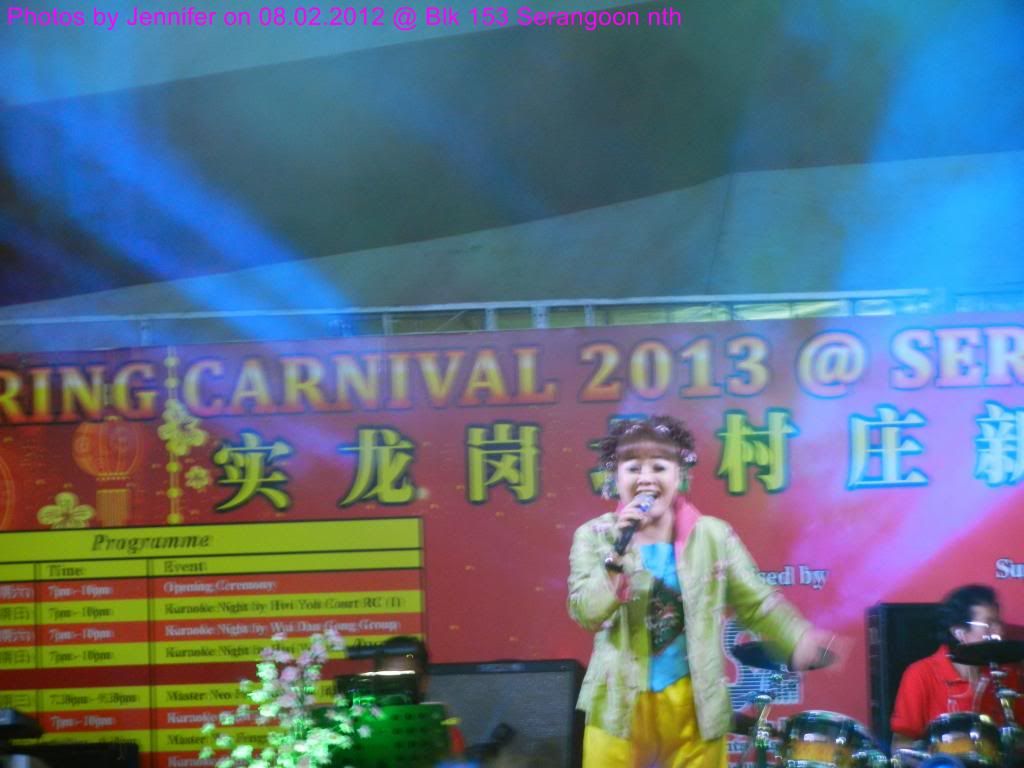 Zhu Li Li