Jennifer say:

23/02/2013★正月初十四★Saturday
Today Getai Star: 5★( 5 stars the max)Big Tentage, Lot of Chairs, Concert Style stage, free food.. deserve five stars.
★Time watched:7.10 pm to 10.35 pm.
★Favourite Singer: none
★Host Tonight: Xu Qiong Fang and Zhuang Qing Yu - no comments for hosts
★Today Crowd: Lot of people watching. When We arrived, there are long q for the free food, so i supposed that is why we are able to find empty chairs.
★Videos upload to youtube: 3 videos of Zhang Jia Ling. I quite enjoy the old songs she sing. I took recording for all her songs except 1 that she repeated. Only uploaded 3 because for the other two, 1 song is an CNY song and another is a repeated CNY song of 灌醉.
★Details of Getai - today is getai 旺日, got lot of tais. Today my idol is hosting in Potong Paris but this is an RC dinner event. And there is also 1 tais at Hougang Blk 19 but i do not want to watch Hao Hao again so decided to go far far location. Since today is Saturday, mum and i decided to go Loyang temple. As a matter of fact, we only know what bus number to take but do not know what stop to alight. I told mum just see loyang way and wait for people to press bus bell and follow them down. Quite easy to go there, just alight after the turn to loyang and see the red houses. Our bus journery from Yio Chu Kang Road to Loyang way took 40 min, 游车河. But very fun to 游车河 and listen to mum talk about the past, talk abt the buildings..enjoy :) Today singers are still okay, the other reason why i go loyang is because i wanted to watch zhang jia ling songs. Not bad although she is not considered my favourite singer.
张嘉凌 ~热情的沙漠 ♥ 再会吧,我的心上人 - i do not really like this song, too loud for my liking.
张嘉凌 ~昨夜星辰 ♥泪的衣裳♥ 五月的花 - My favourite song.
张嘉凌 ~ 因为我爱你 - I also enjoy this song.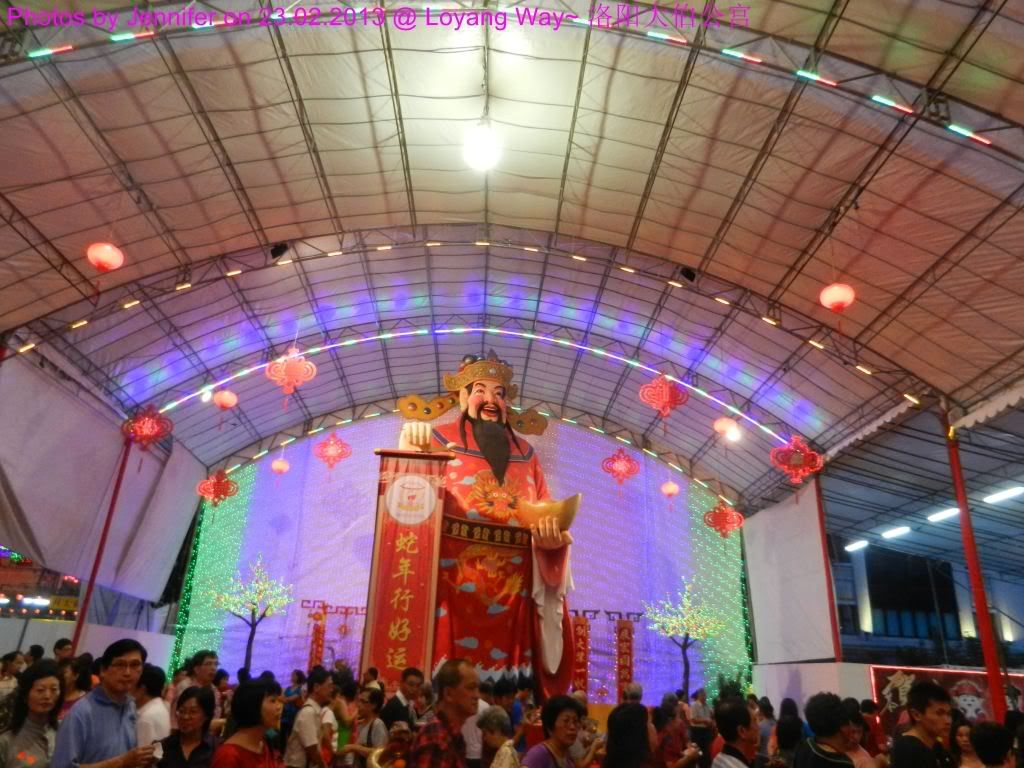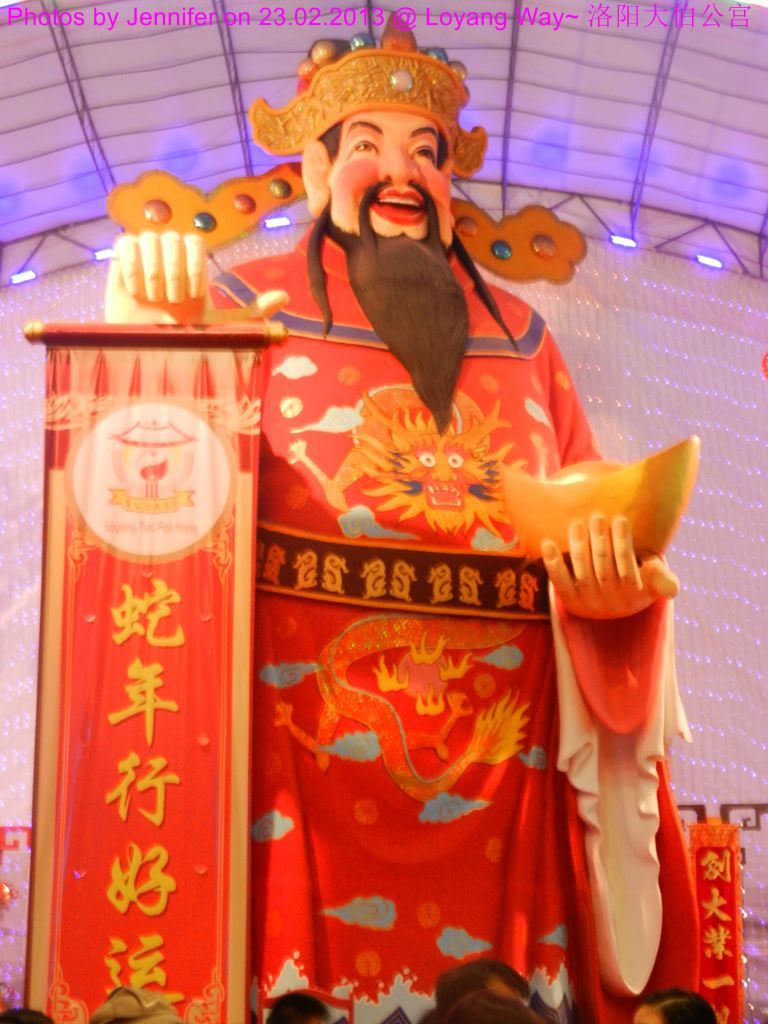 Loyang Temple
My location
Loyang Temple Banner
Hosts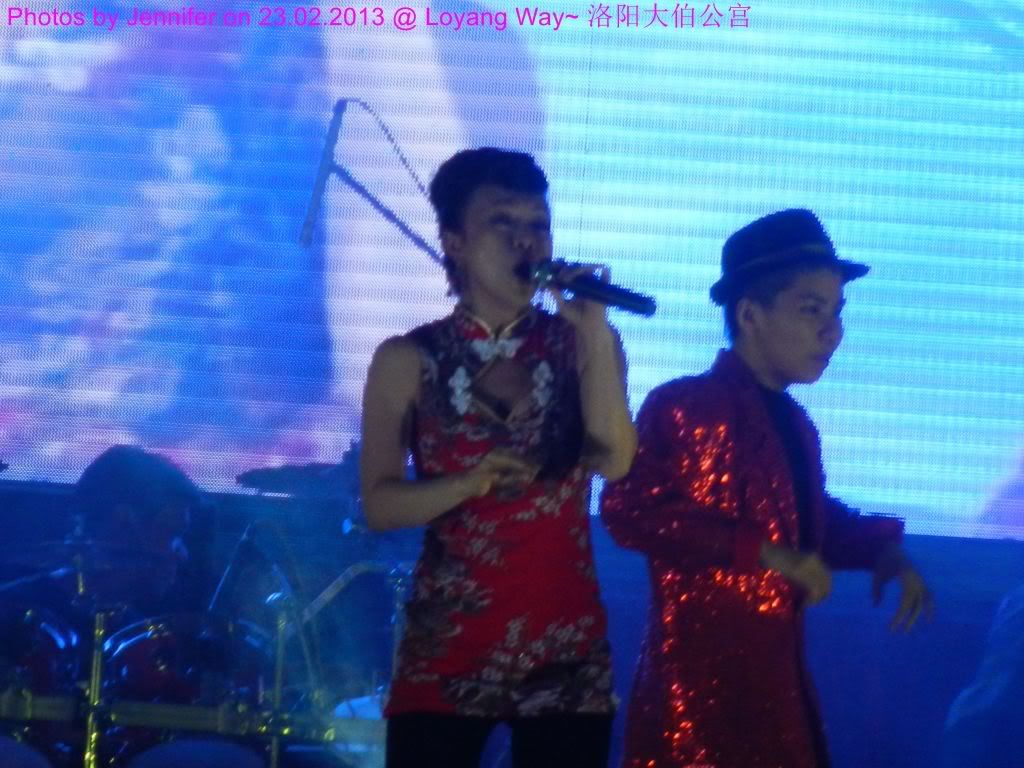 Xian Hong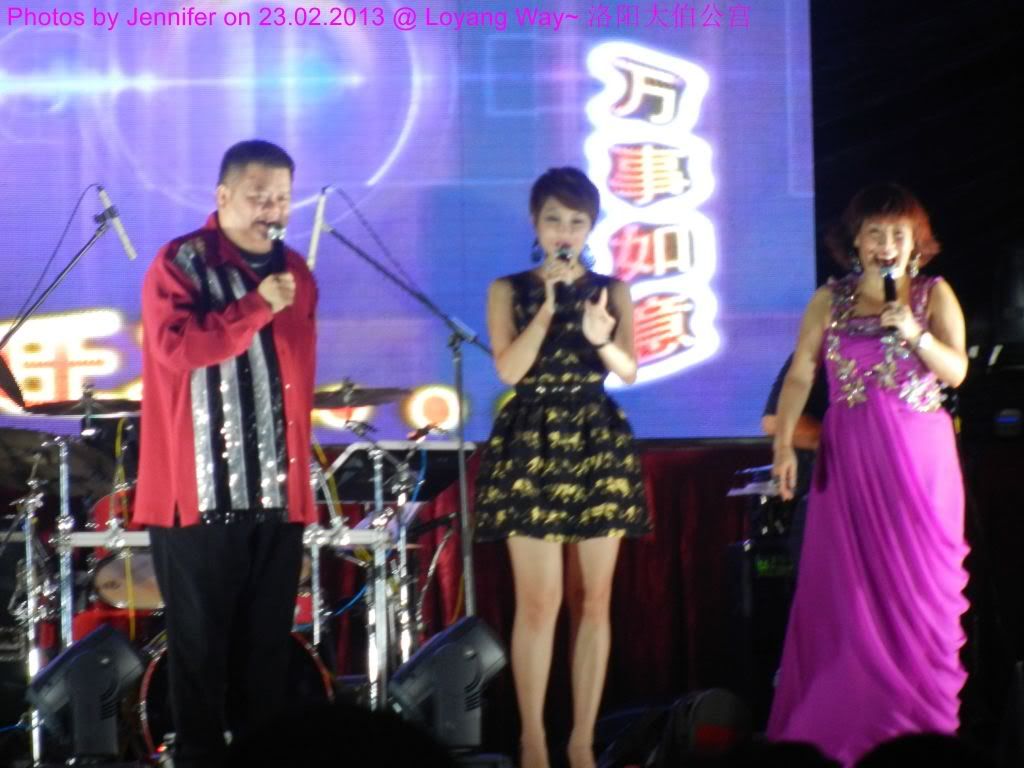 温丝婷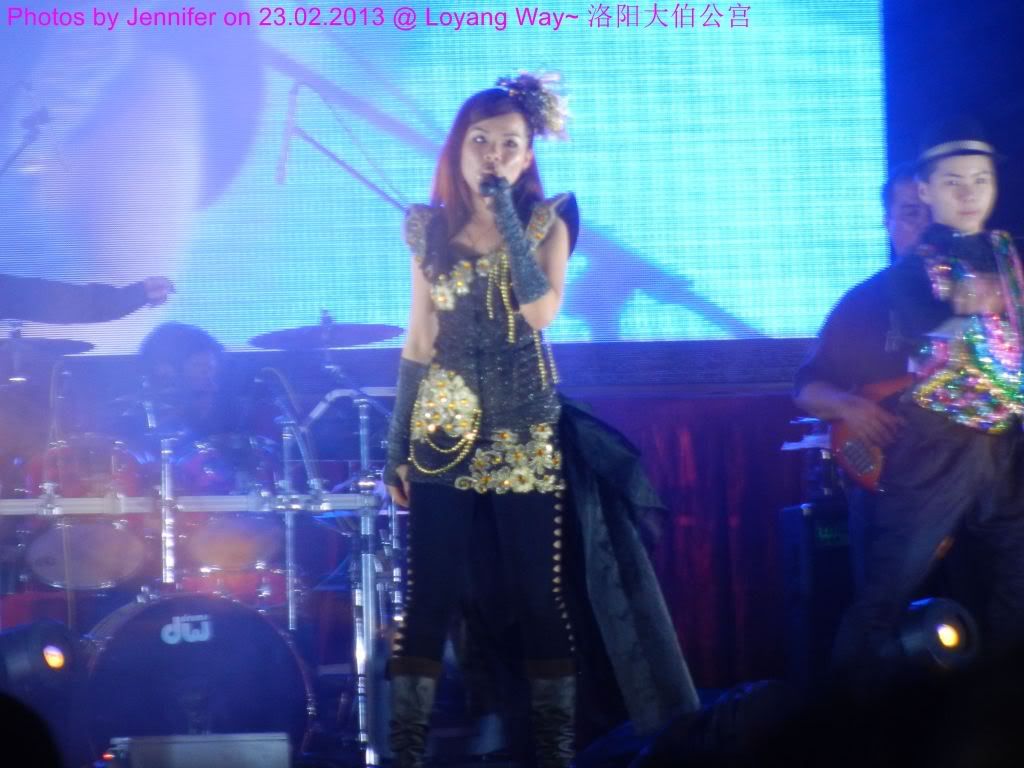 Wang MeiQi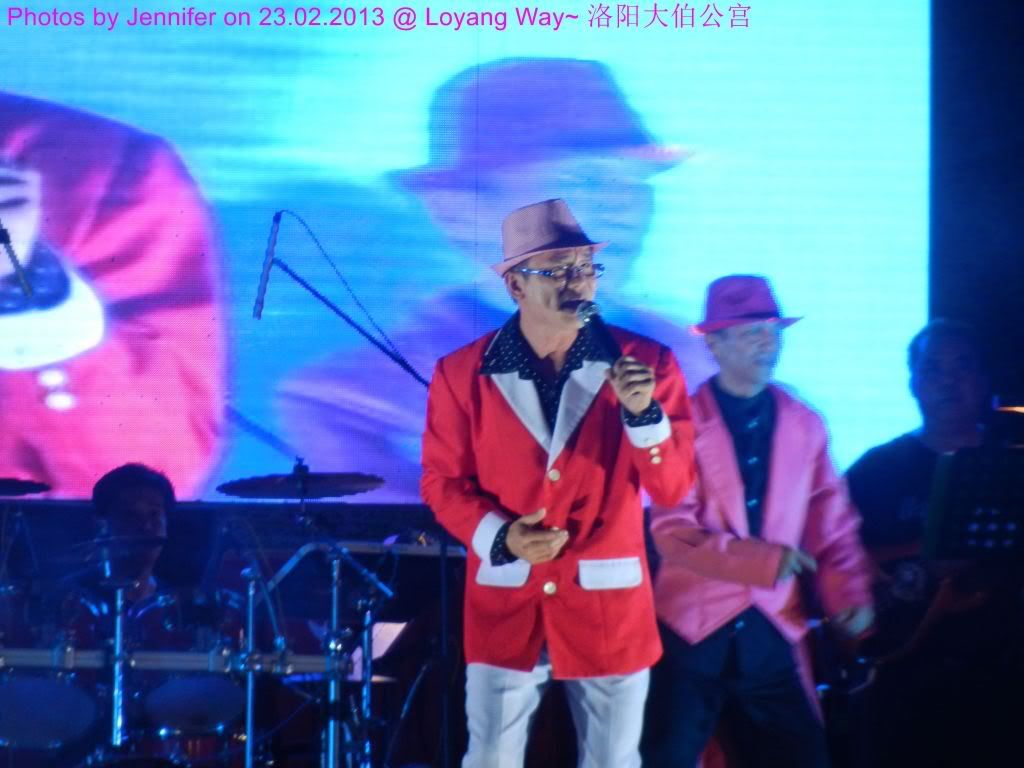 陈一强
Liu Xin Ling
Pei Sha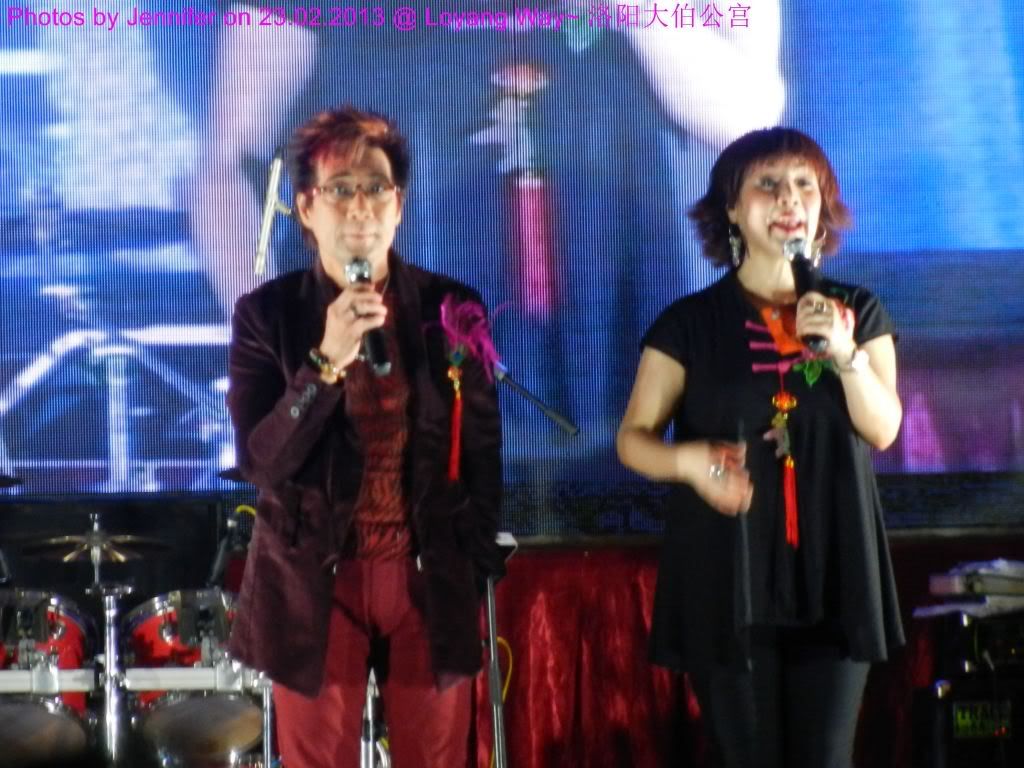 吴坤杰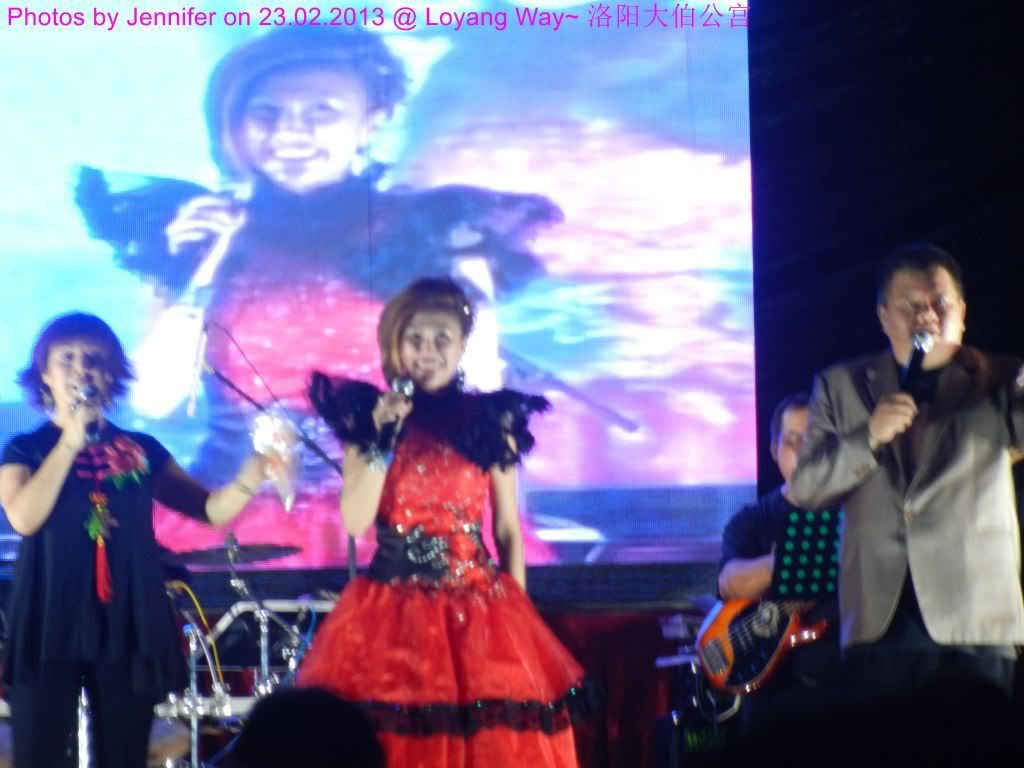 Zhang Jia Ling