Jennifer say:

12/02/2013★正月初三★Tuesday
Today Getai Star: 4★( 5 stars the max)Got Full Tentage, big stage and chairs provided..nice
★Time watched:9.05 pm to 10.20 pm.
★Favourite Singer: Tian Yue
★Host Tonight: Yang Jun Ting, her mandarin like very power. haha
★Today Crowd: I think the crowd is not that big but maybe is because today is still new year. Not many people so i can find empty chair easily.
★Videos upload to youtube: 4 videos of Tian Yue
★Details of Getai - First time took LRT to Pending Road..haha, never took LRT at Chao Chu Kang before and first time went to Pending to watch getai. I took 1.10 min from my house to Pending road, went alone tonight and purposely went out at 7.50pm as my purpose tonight is only to listen to Tian Yue Songs. Never regret my choice coz i really enjoyed his songs tonight. Listen 4 songs till shiok shiok. I highly addicted to his songs so i am willing to travel that far to hear his songs, my idol..haha.. a bit siao siao and high now... Every time hear nice songs i will be a bit siao siao. Mum said i very 'gu luck', travel so far.
天悦 ~ 财神到我家
天悦 ~ 爱情恰恰
天悦 ~恰恰福建组曲
天悦 ~ 抬头望一望 my favourite song.. very cheerful, very Tian Yue style of song. Love this song a lot
Stage and my position
Jun Long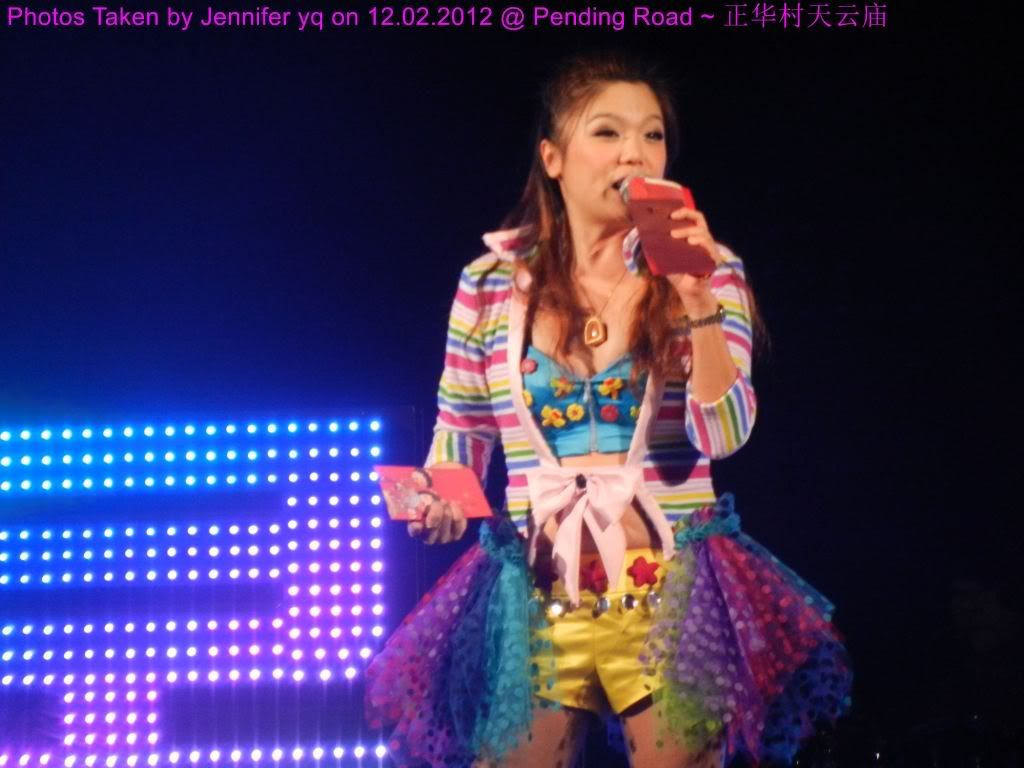 Xiao Xin
Kai Lin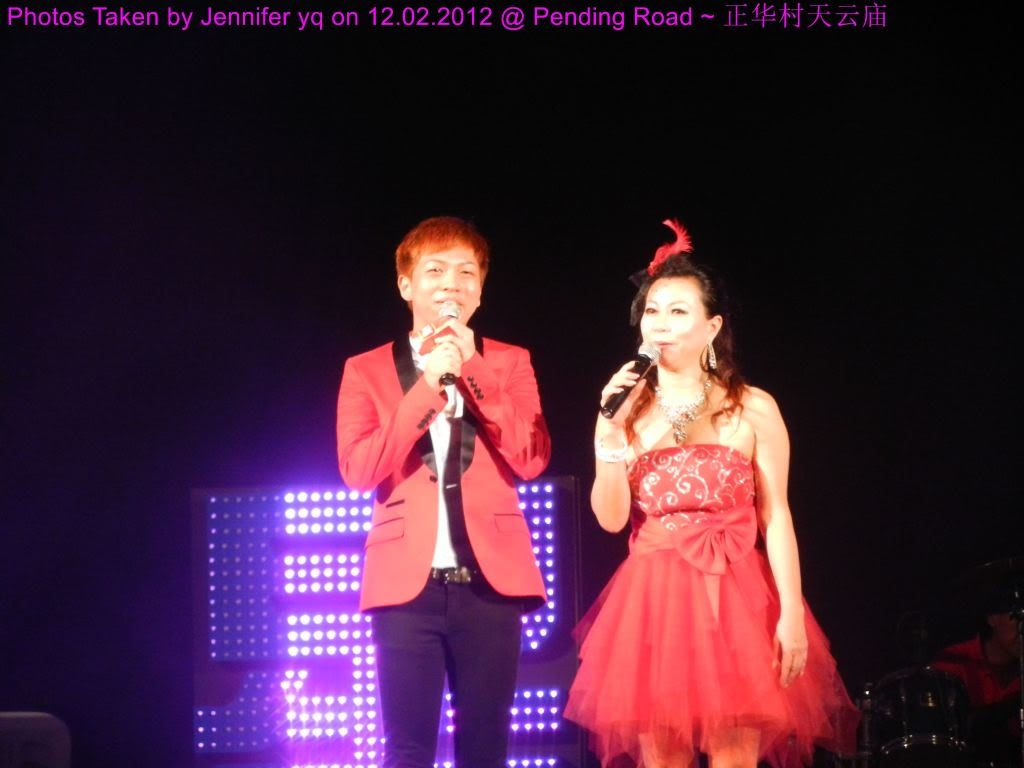 Tian Yue