Jennifer say:

15/04/2013★三月初六日★Monday
★ Today Getai - Three long weeks never watched getai so today feeling is quite good. Miss getai performance very much. Went with mum tonight.
★Time watched:8.45 pm to 10.15pm
★Today Crowd: Lot of People tonight. Brought my portable chairs.
★Videos upload to youtube: 3 videos. Record 尤毓栅. Like her songs.
尤毓栅 ~誓言
尤毓栅 ~ 必巡的空嘴
尤毓栅 ~ 无奈的相思 - I like this song very much. Pity i am very near the xintua so got the temple happening sound behind me.
★Me abt today Getai - Those whom are in my FB friends know i just went to Nepal to trek on 25.3.13 to 31.3.13. So I had not watched getai for 3 weeks. Today feeling is very good. Long time never watched will have the refreshing effect and anticipating feeling. Sidetrack a bit, my trip to Nepal is very xiong..luckily never ask mum to tag along, i did not know trekking is so xiong, but this is a one time life experience, i will still go again next time. Mine is actually a Company trip organised by my client whom had a business based in Nepal, my client is actually organizing CIP program for schools in Singapore, next time maybe go other nations. But i still like Nepal, very beautiful nation, our Nepal tour guide, assistant guides are very nice ppl. Actually because my boss is also part of the group, our Nepal friends treat all of us like kings..hahaha.
My Location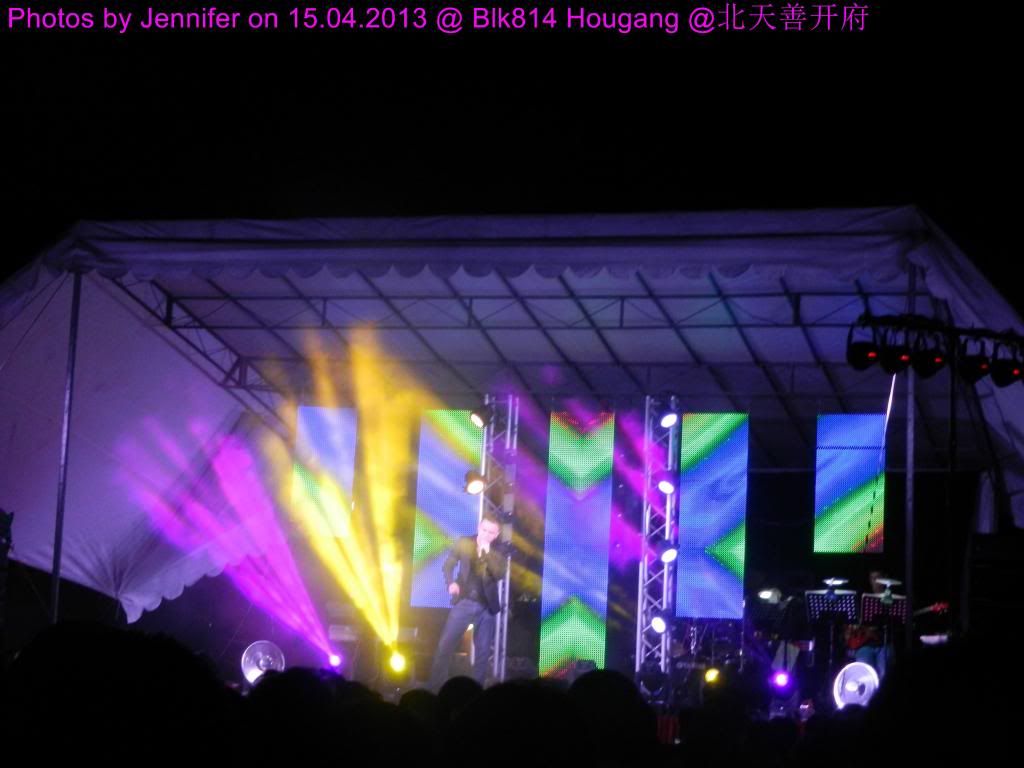 I like the stage lighting, rainbow colour..nice
Kai Lun(Name TBC), short lapse memory, forget his name when i wan to do blogging..old rusty brain liao, me.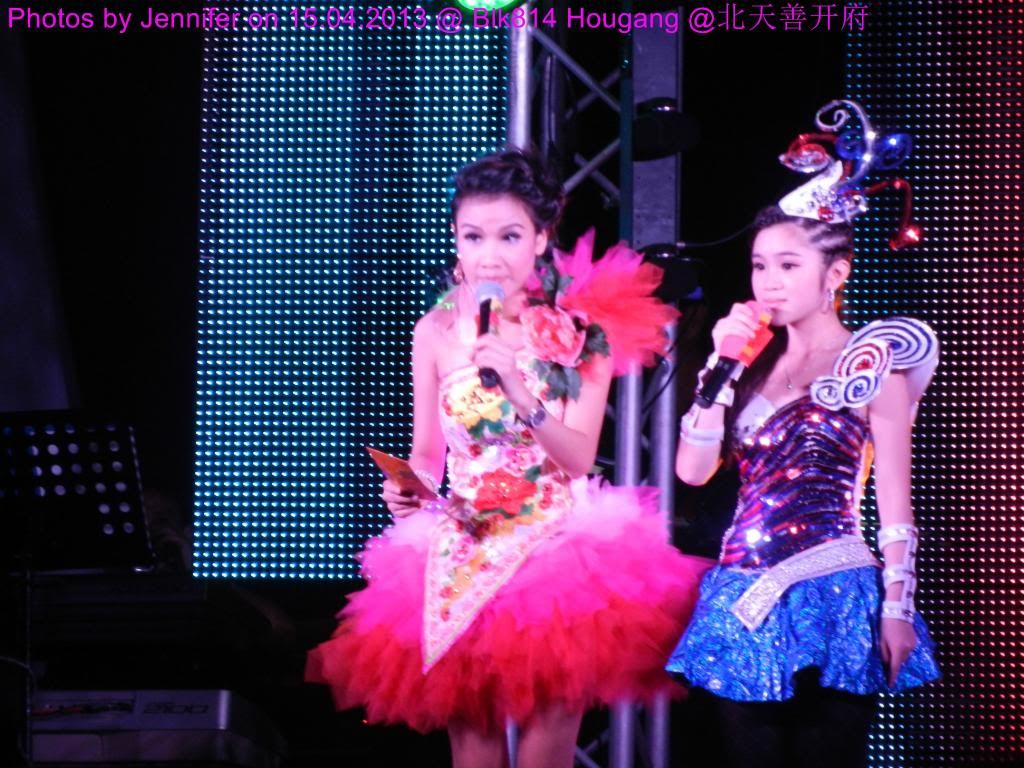 Bao En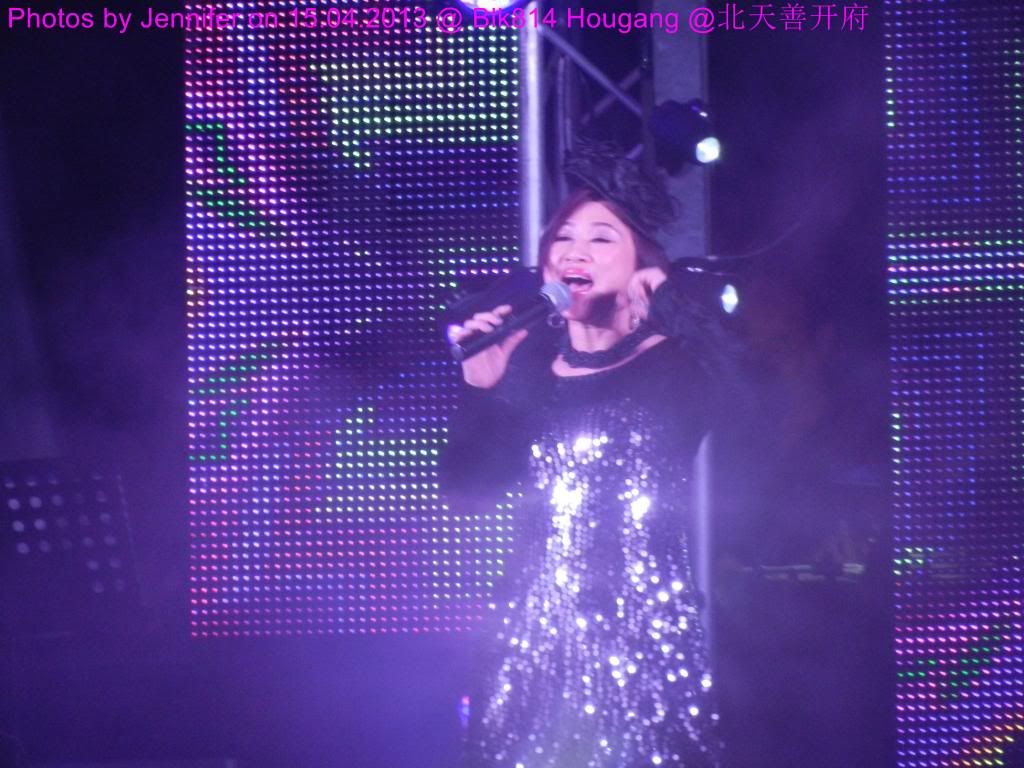 Zhong Jin Ling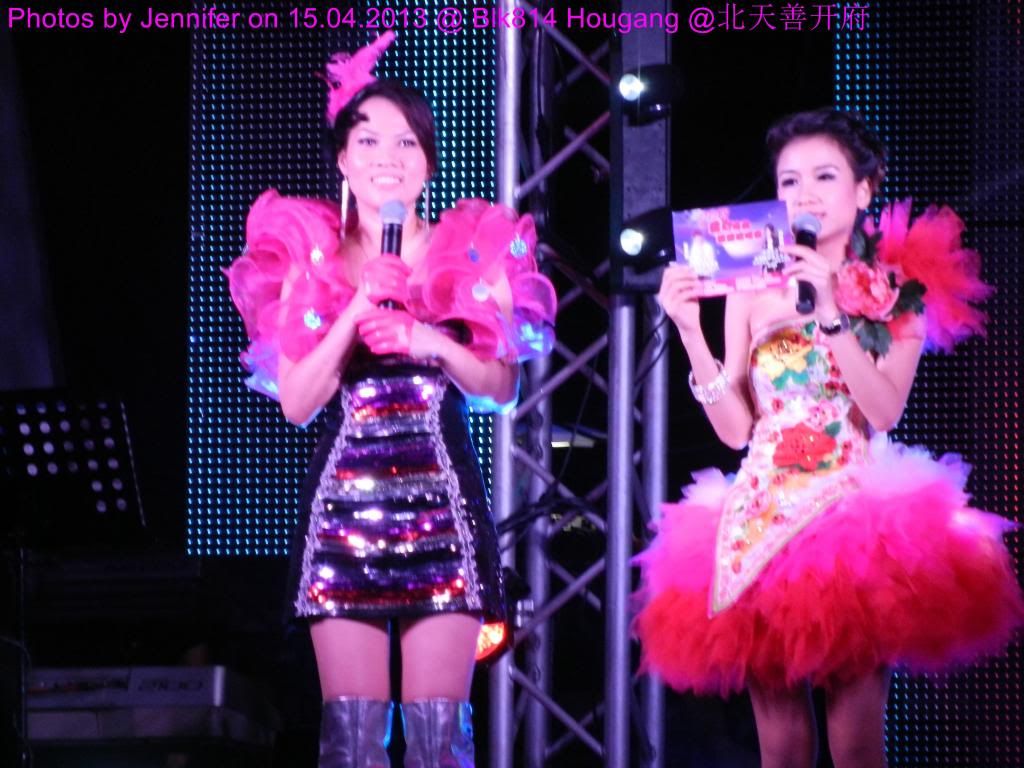 尤毓栅
龙飞凤舞