Jennifer say:

16/04/2013★三月初七日★Tuesday
★ Today Getai - Tonight stage is in the middle of the field. We had to step into the field to go near the stage. But we had quite a clear view.
★Time watched:8.35 pm to 10.30pm
★Today Crowd: Lot of People tonight.
★Videos upload to youtube: 3 videos. Record 2 videos of Bao En and 1 chinese Oldies by Xie Wen
★Me abt today Getai - Went again today since Quite near my kampong. Went with Mum again and plus my chairs..haha..love my portable chairs, always ensure i can sit down.Tonight host by Wang Lei is quite entertaining night. I duno whether Bao En understand Wang Lei Yellow jokes or not or pretend not to understand but really their conversation are so funny.
李宝恩 ~ 心头肉 - My favourite song tonight. I think this is not the first time i hear this song at Getai but sometimes the feeling of liking one song only come at that particular night at that particular hour.
李宝恩 ~ 郊道 - Power song sia. Bao En voice is super powerful.
谢温 ~ 我多情你薄情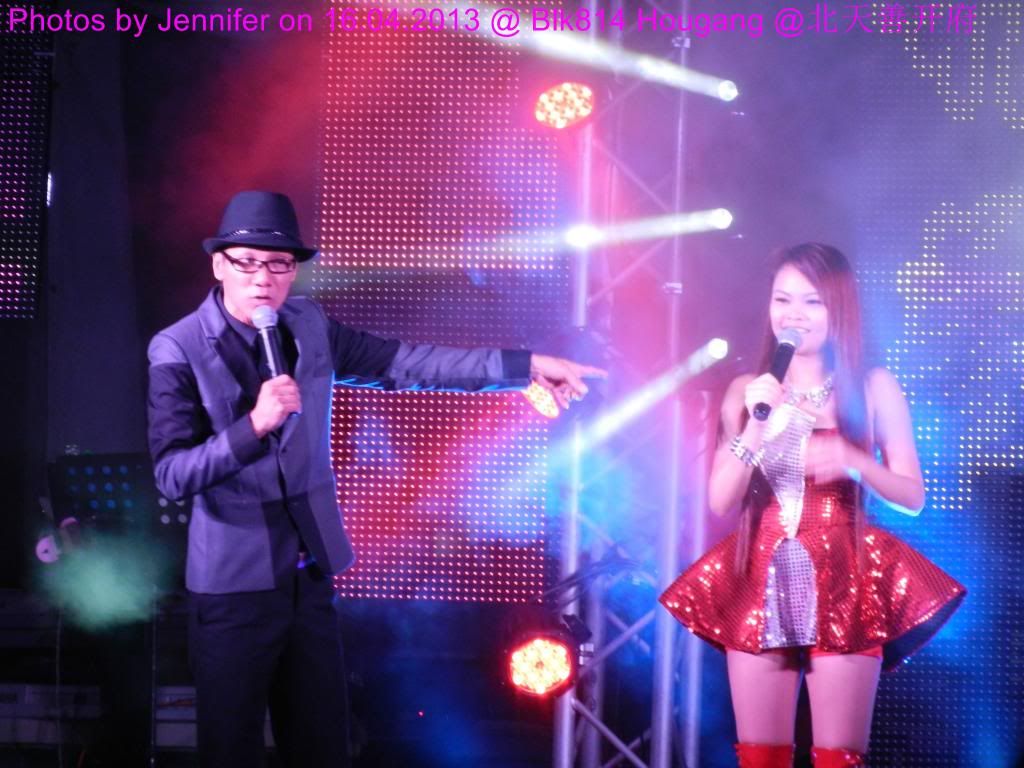 Tan Kai Qing
Kai Lun (Name TBC)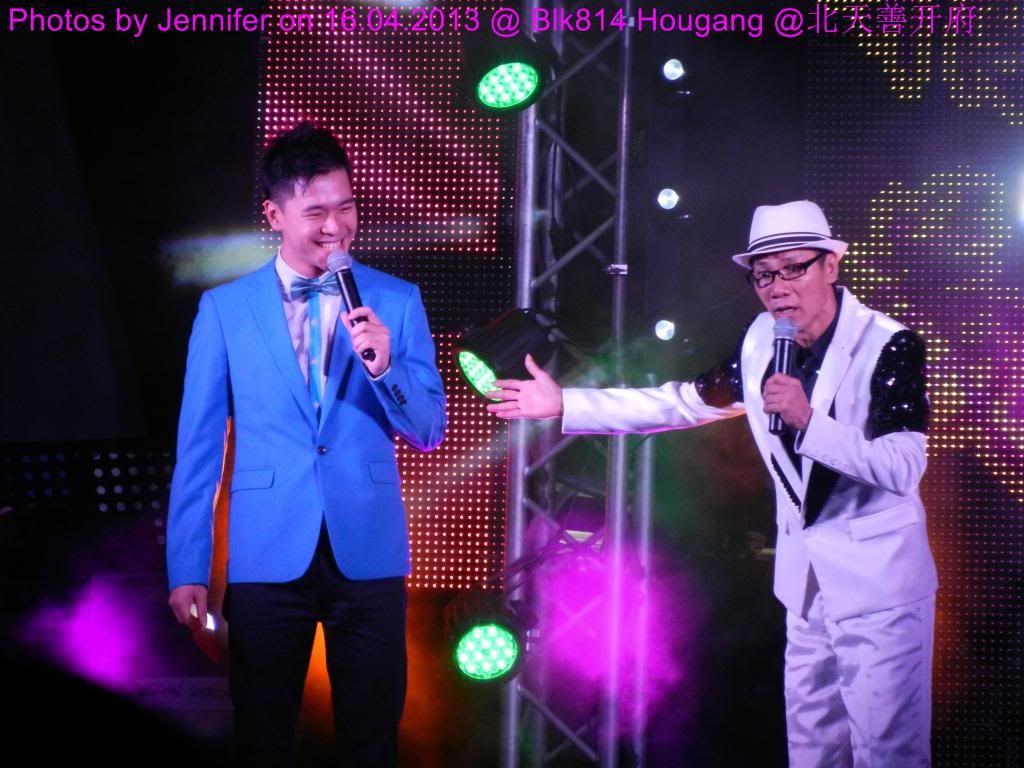 Xie Wen, 口才开始变一流.
Wang Hui Mei 王蕙玫
Zhu Hui Zhen, realised her style of singing same as Kaiqing,师姐师妹. I Seldom listen attentively to her songs.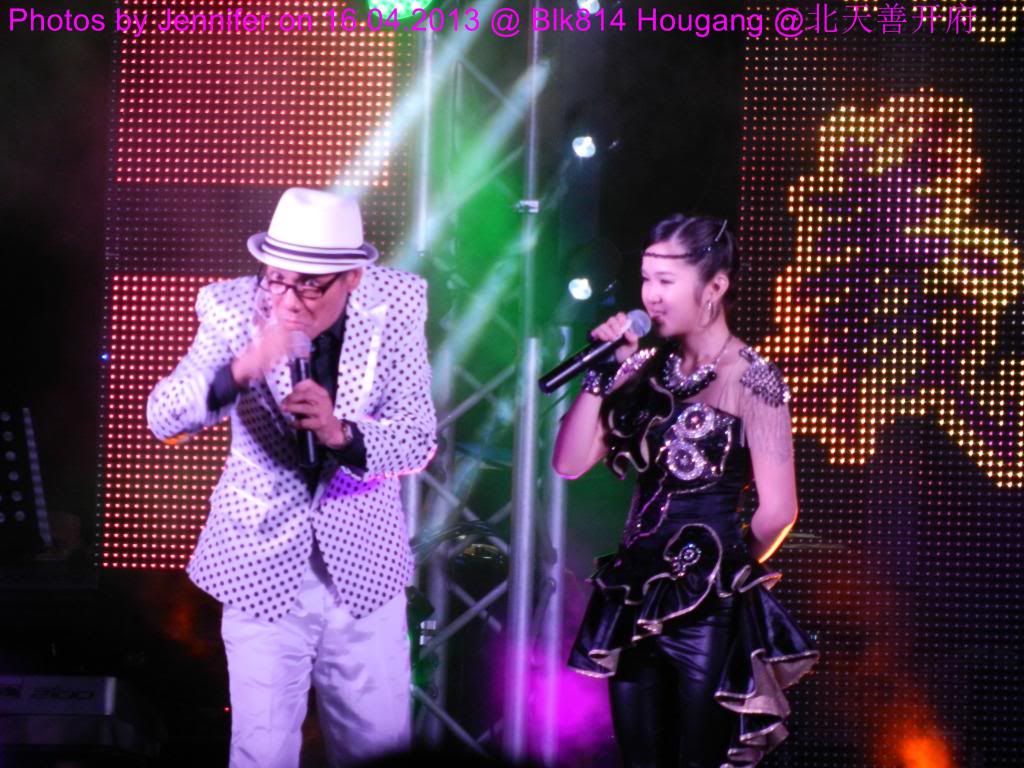 Bao En