Jennifer say:

07/09/2013★八月十六★Sunday
★Today Getai: Small Wooden Stage
★Time watched : 7.30 to 10.15 pm
★My Position: Front centre
★Me about tonight getai: Went to AMK for dinner and forgot to bring my handphone out. Luckily i am early tonight, meimei had reserved a seat for me and i joined her tonight. She shared with me some tips for video taking.. Tonight we went there to support Andy. Was pleasantly surprised that Andy thanked all of us on stage, normally he only thanked on fb chat. First time he did this, Quite happy tonight..hahahaha. meimei and I were real talkative tonight..hahaha...talk and talk..
★Video uploaded tonight:6
The above video is funny, my tripod dropped down toward the end, that is why got mini earthquake.
Getai and temple banner
Kai Lin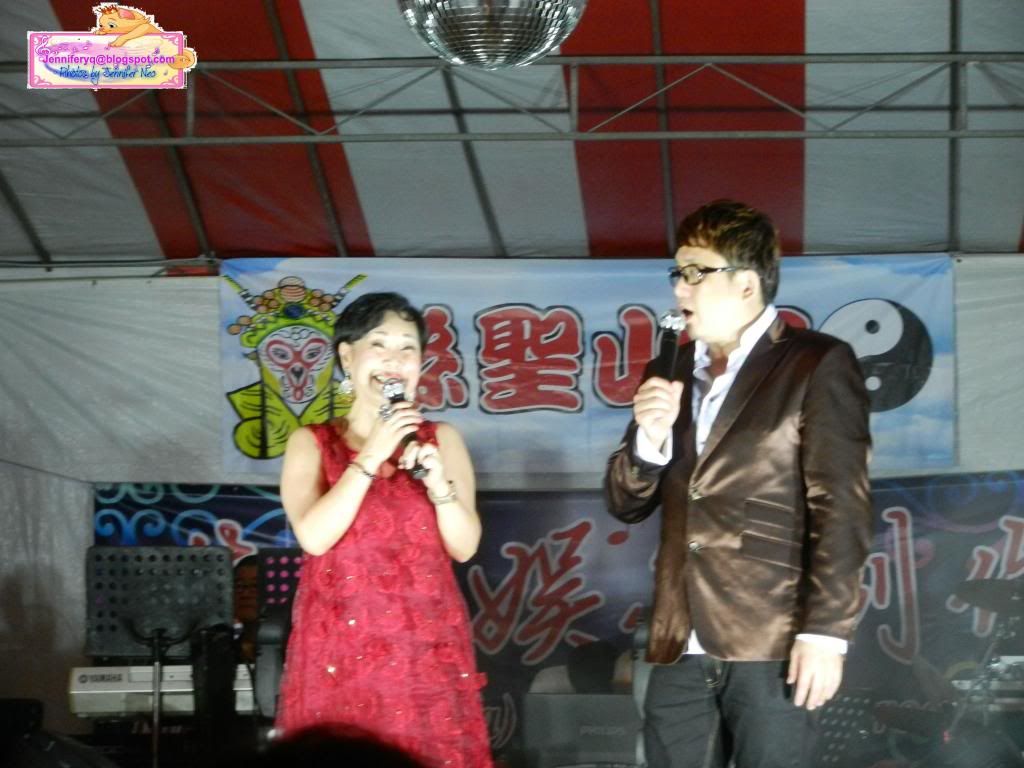 Sun Qiang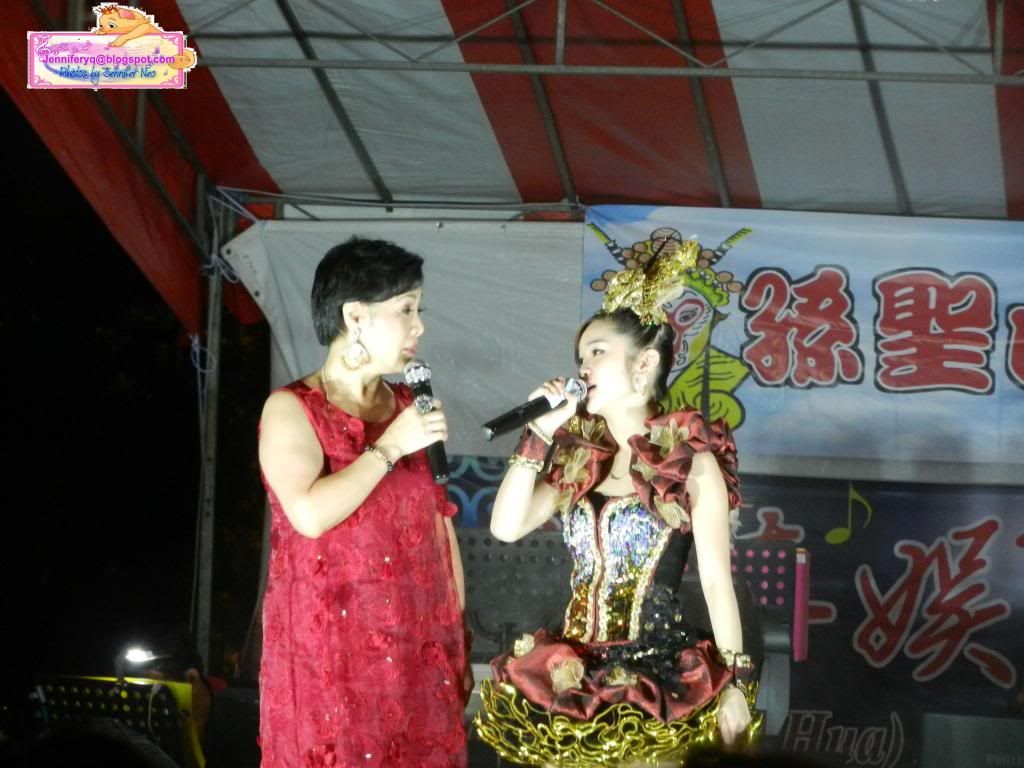 Lee Bao Ne
Chen Xiao Xin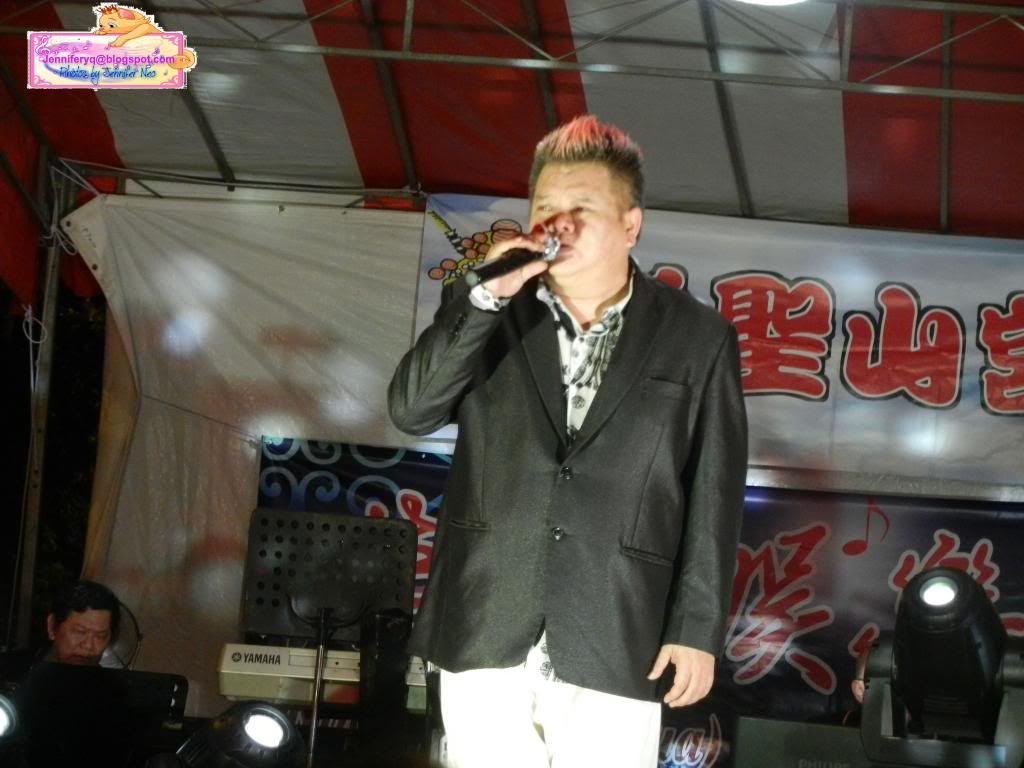 Zhuang Qing Yu
Liu Li Zhi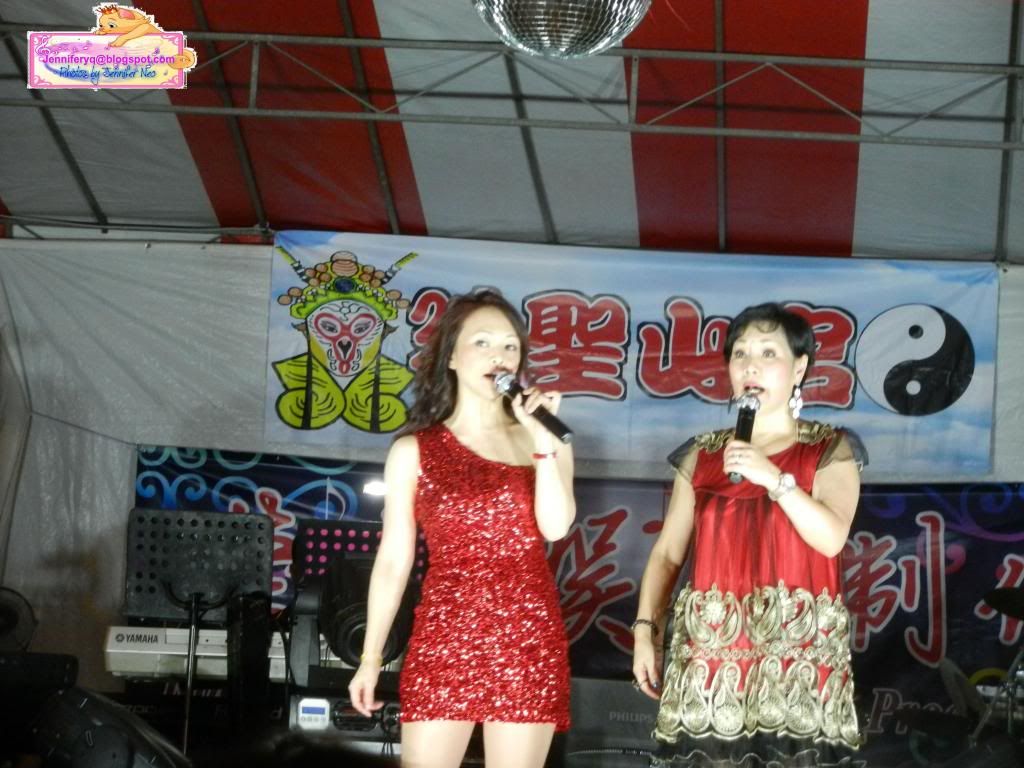 Xian Hong