Jennifer say:

01.02.11 (Tue): Today I had went to my area Blk 151A to watch Getai. Mum was busy with CNY preparation so I had watch getai alone today. Luckily I had bought my chair so no worry abt standing for 2 hours although I am late. I arrived at 815pm.
Today getai is okay. No wow effect for me, just normal getai. Got a lucky sweet from Cai shen Ye and a Pack of red fortune packet from the MP.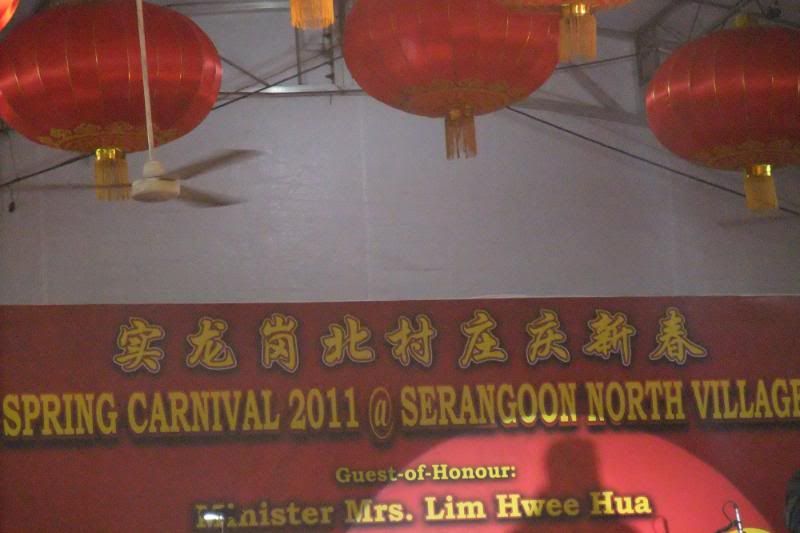 Getai Banner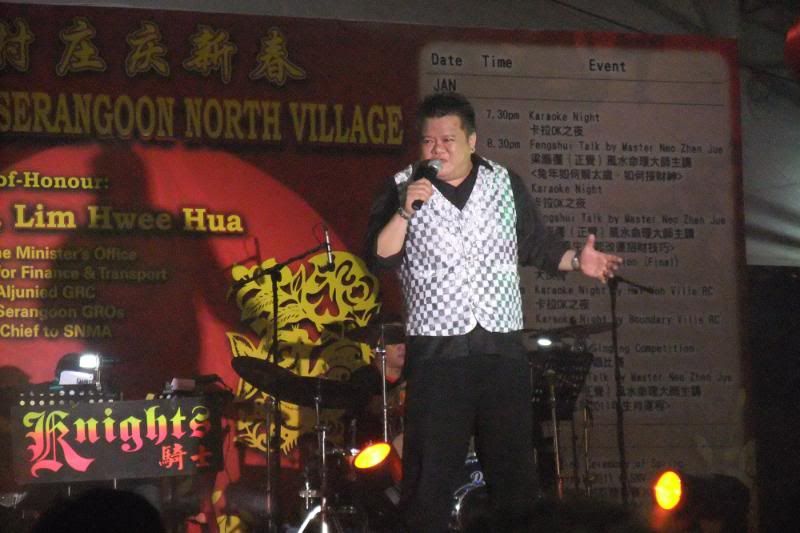 Zhuang Qing Yu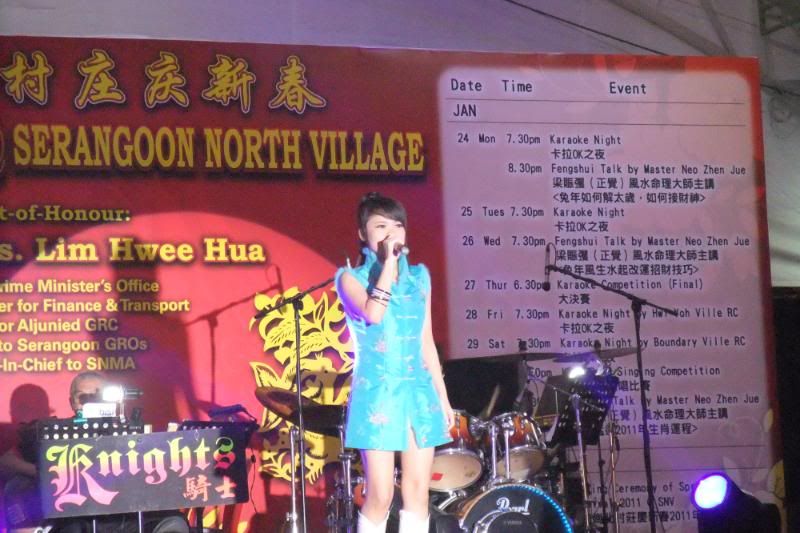 Kai Qing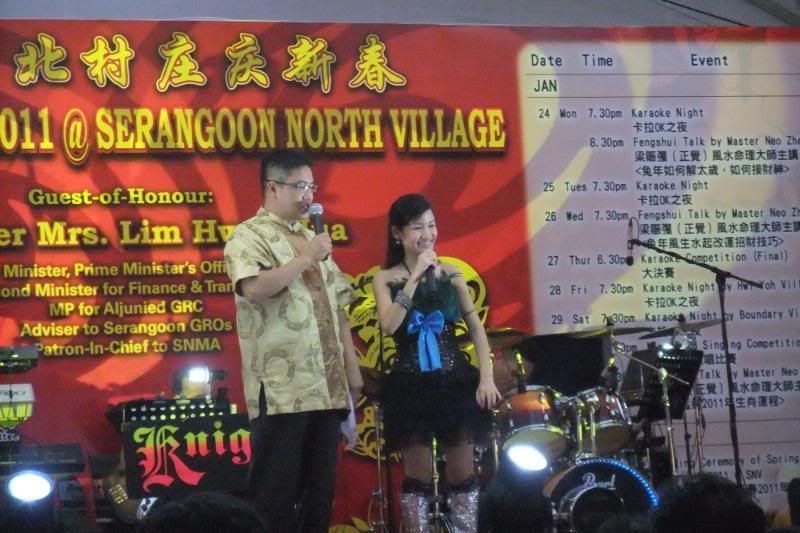 Pei Fen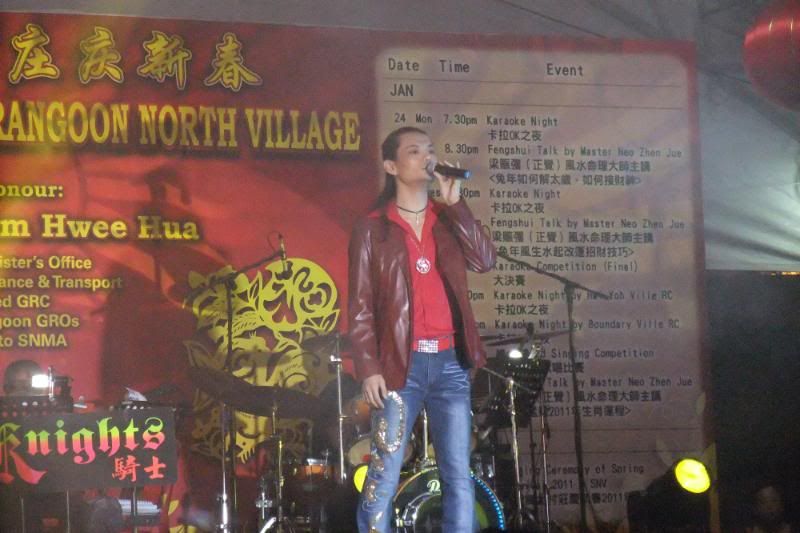 Wang De Fu - a easy way to remember his name is 'Wonderful'. I just hope he can sing some other songs. He had been repeating his 3 songs in every performance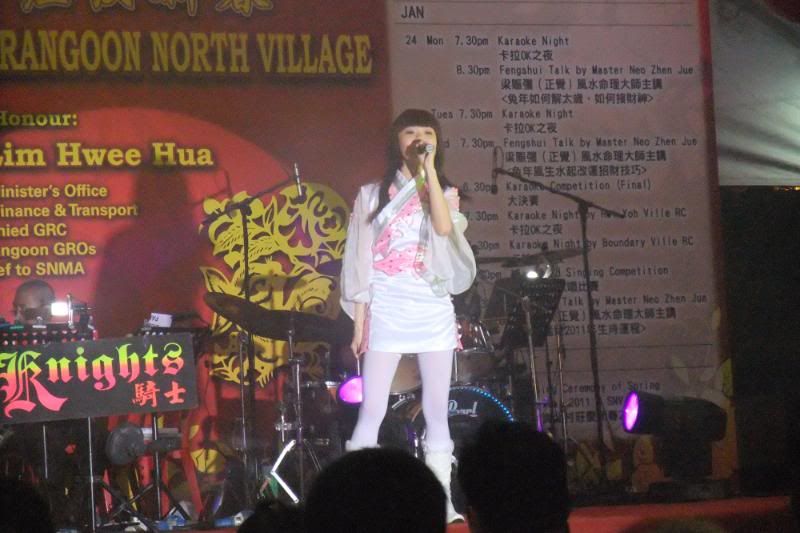 He Pei Ling. New hairstyle, remember me of a kaiwai Japanese woman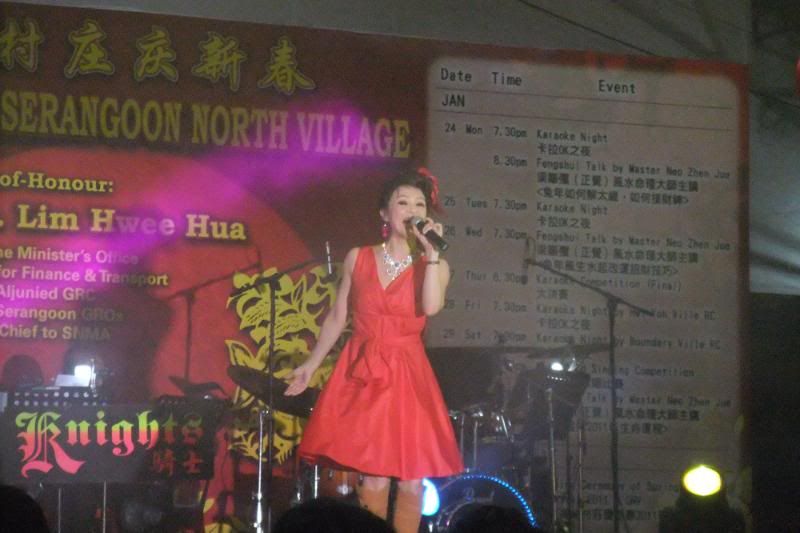 Xian HongI left after xian hong appeared. According to Lex(s) info at FB, i only missed Chen Shi Ting and Xiao Xin performance.