Jennifer say:

04.02.11 (Friday): Went to watch Day 2 of Gezaixi. Really had to give thumbs up to Temple Committe of Sheng Hong Temple. Initally, we bought tickets for row M11-13. However when we reached the area, the committe said there is a error in the seating arrangment, we are given seats at row N instead. We sat down for only 2-3 min, then mum asked the committee ppl why was there an error. At first, the committee uncle just said the other guys bought the tickets long time ago so we had no choice but to sit at row N. However, after a short while, the uncle asked mum whether we wanted to sit in the front row. Then the uncle took us right to the second row, so shiok to sit so near.
Love all my photos today since i am so close to the stage. Did not dare to show my camcorder, think tml will use my camcorder when i am further away.
Again, a Big thumbs up for Sheng Hong Temple uncle for his goodwill of handling this small mix-up. Really show great respect for this uncle now.
Although today opera title is called 刁蛮公主, I felt that it is not appropriate as the princess is merely spolit, not really unreasonable. Half the show is spent on war, the princess part only showed at the other half. And I dun find her to be really unreasonable. Nevertheless, today is a nice performance too like yesterday. Maybe if the title of the show can be more appropriate to the real storyline, it dun make audience having confusing doubts as to why is there a princess when half the show is on war.
The story: 戏名:刁蛮公主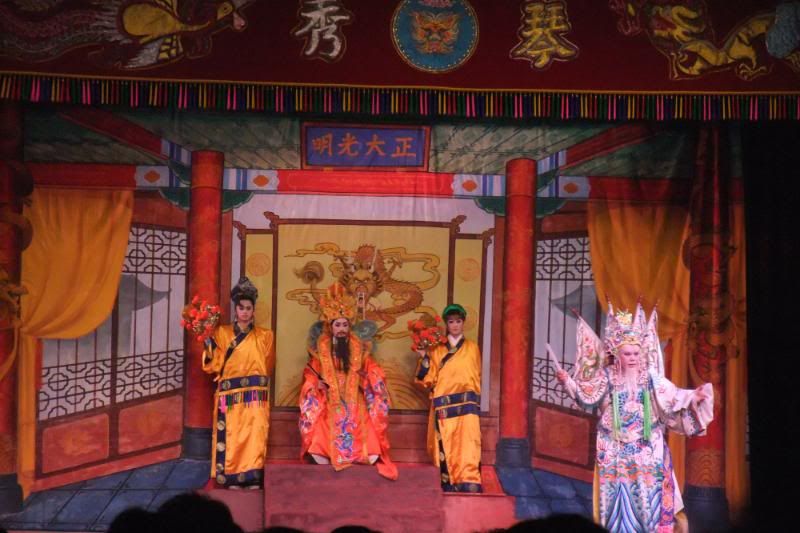 During the Tang Dynasty, Rebel An Lu san was at war with the Tang.
Among Tang soliders, the old general is the most capable marshall.Although he is 80 years old, he was still capable of fighting. (I am not too sure of the old general name but under the history of An Lu san, Guo Ziyi and Li Guangbi were the two gernals whom fought against An Lu San. So i think old gernal is Guo Zi yi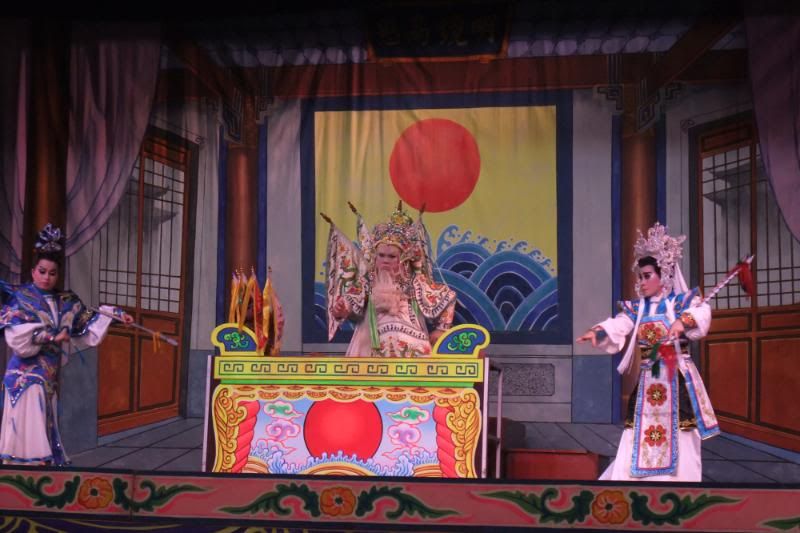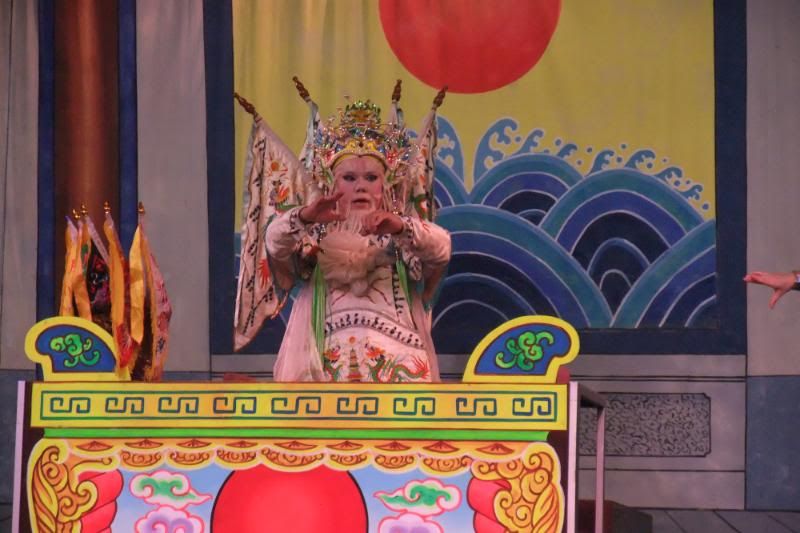 Elderly Guo General was sent to fight An lu San - Guo casted by Lou Yi Zhong. I am glad today Yi Zhong had a better role, yesterday to be frank, his role was more 大才小用。I liked Yi Zhong, he is one of my favourite actor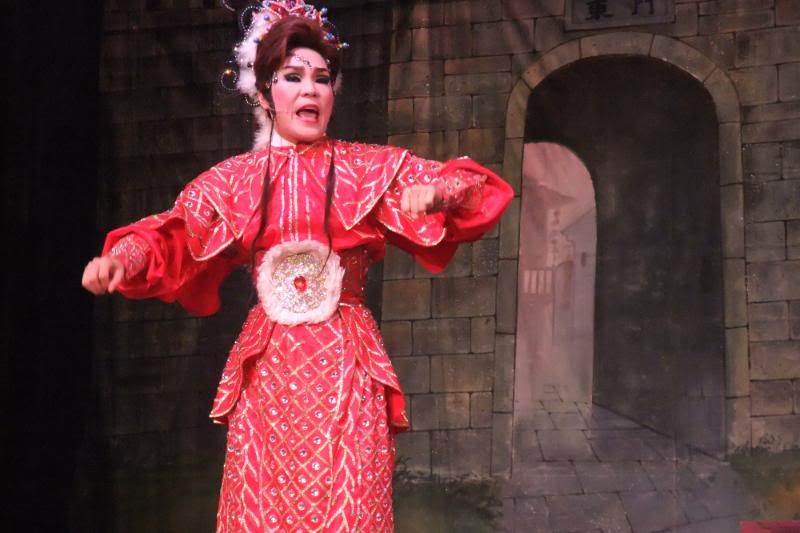 Rebel An Lu San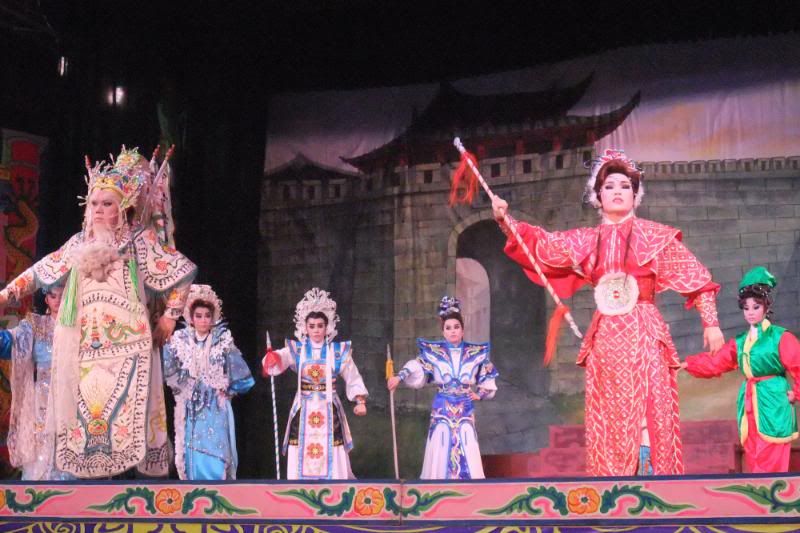 War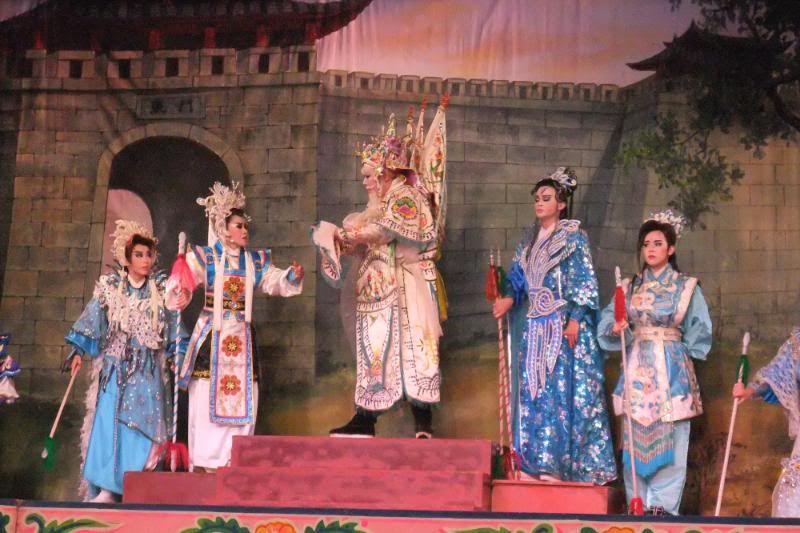 Despite his effort, Guo and An were only equally matched. Guo agreed to give 3 days for An to prepare for a more fair war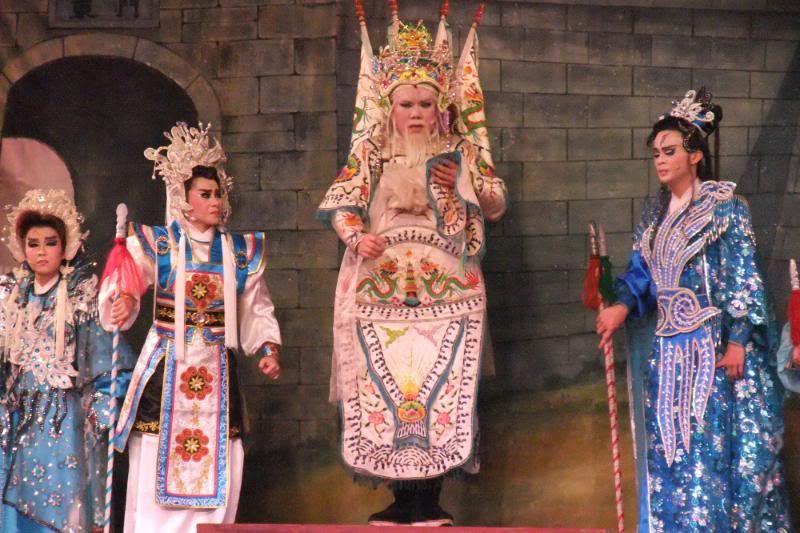 Guo wrote a blood letter to request for reinforcement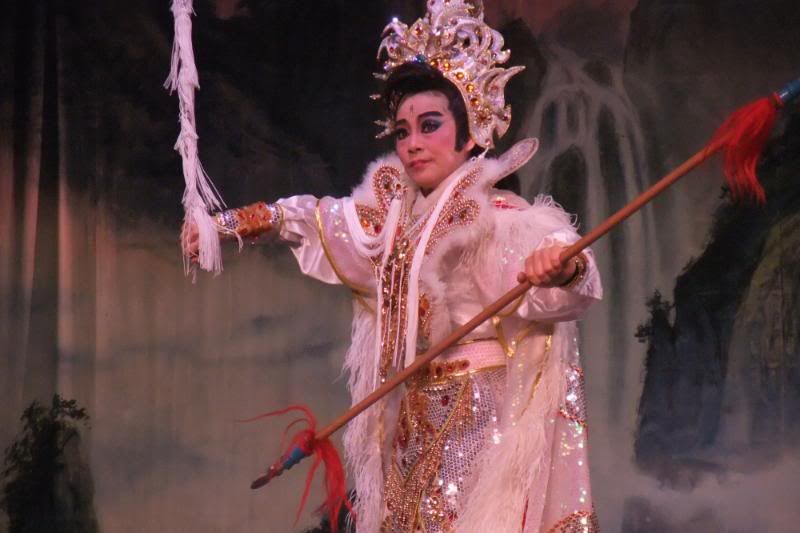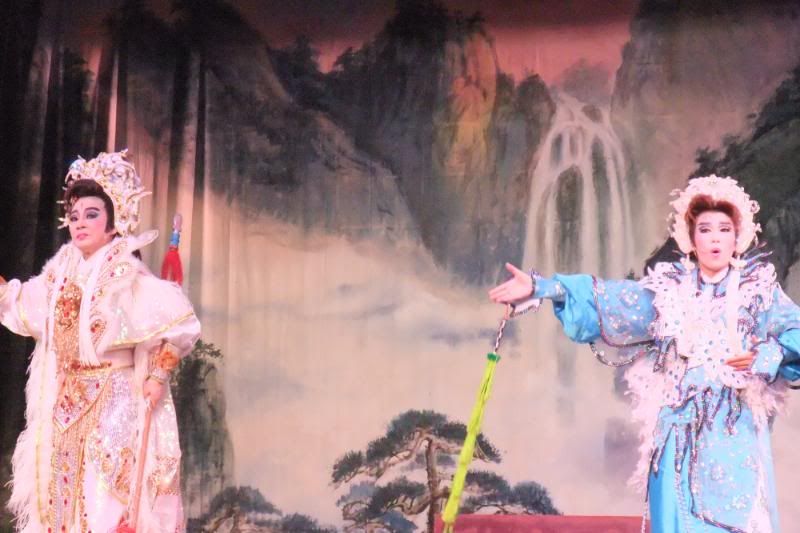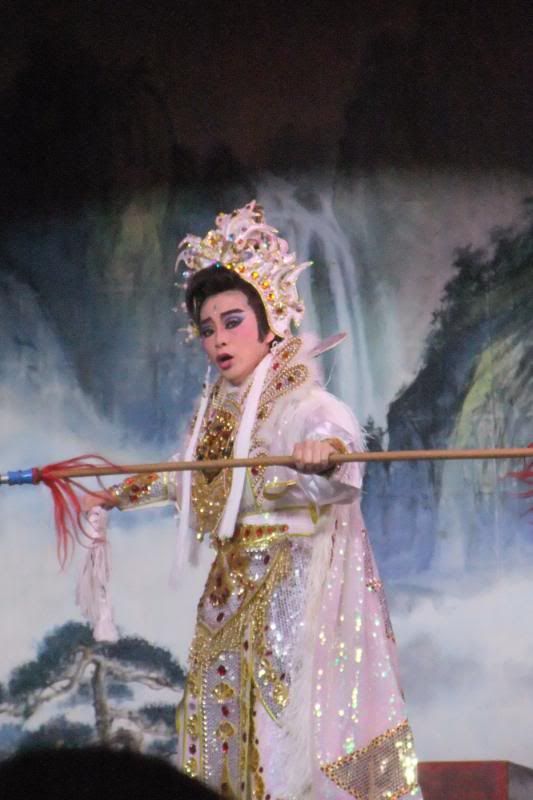 Guo youngest son(casted by Zhang Xiu Qin) was sent to help his father. Guo had 7 sons. The youngest son was married to The Tang princess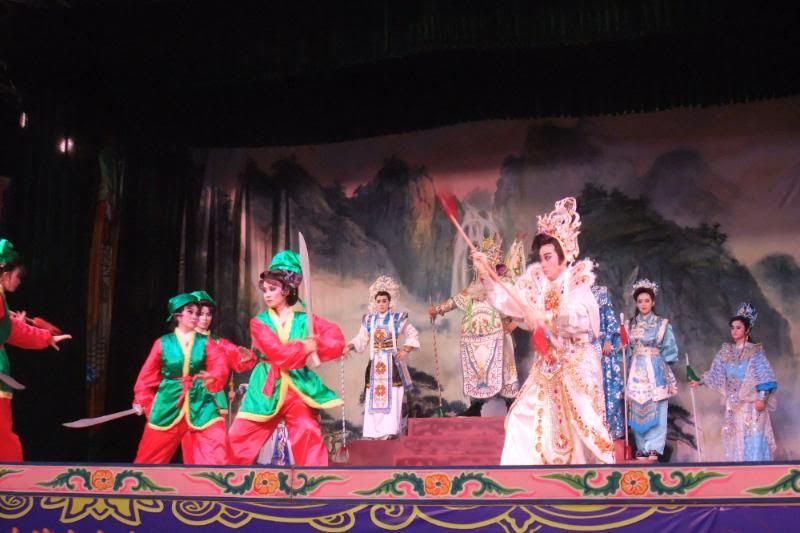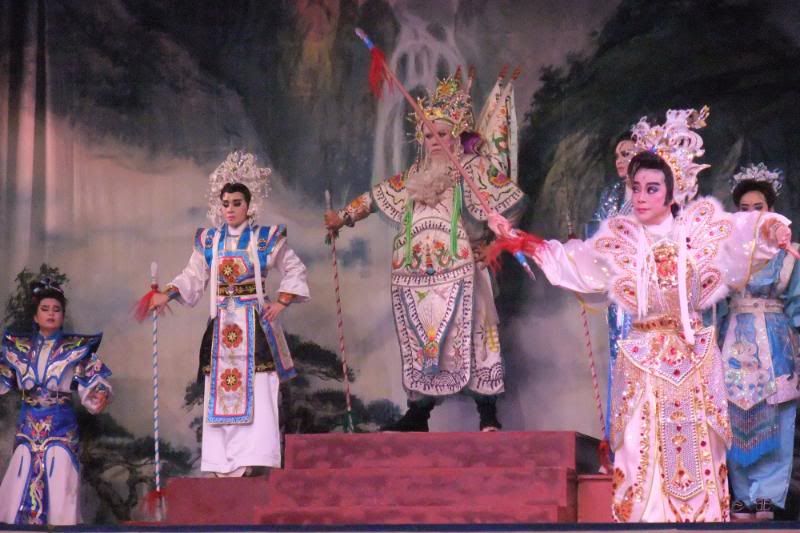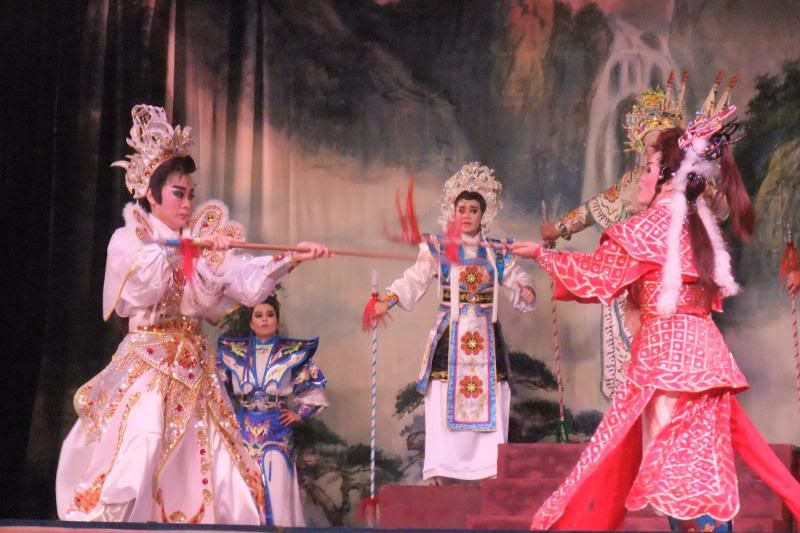 An was defeated and ran away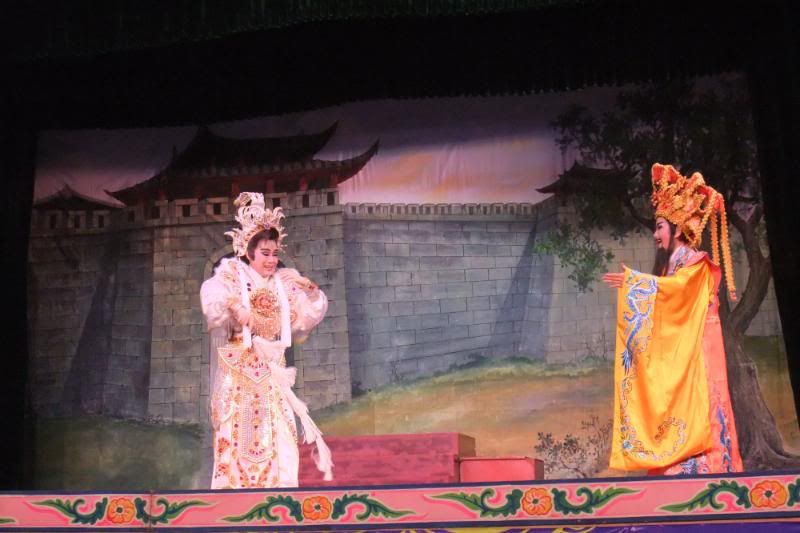 Tang Emperor, tang Tai Zhong was delighted and welcome 7th son back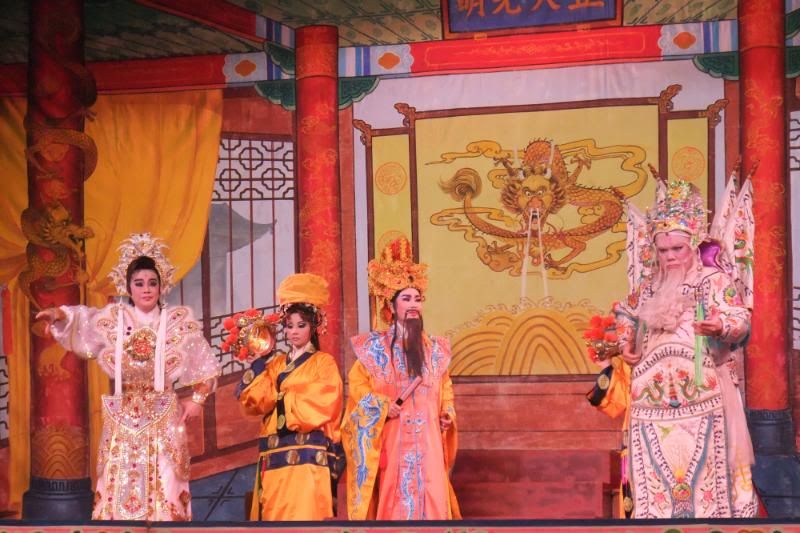 凯旋归来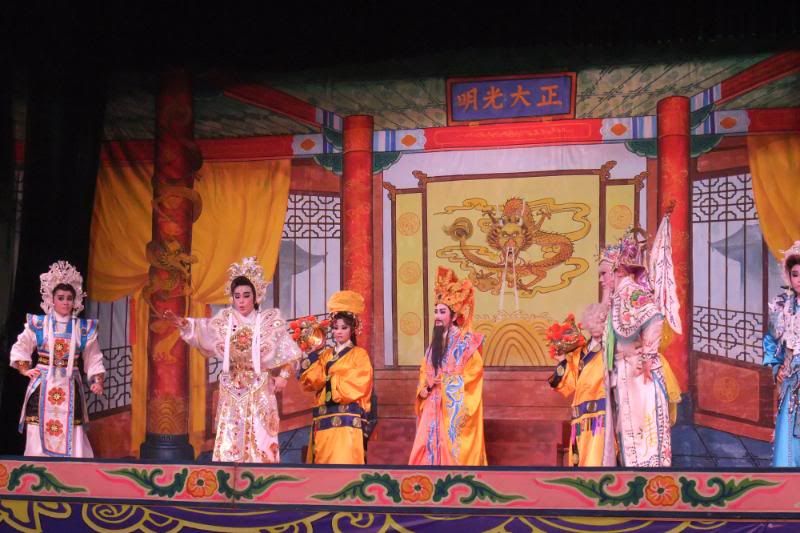 Guo announced a birthday celebration for his 80 years old birthday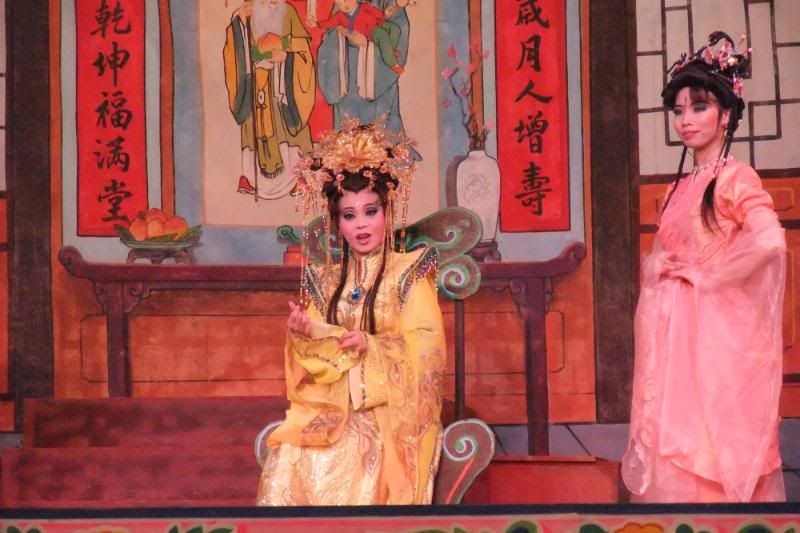 Tang Princess (casted by Zhuang Jin Mei)- with closer seats, My photos shots showed a clearer photos of their beautiful 戏服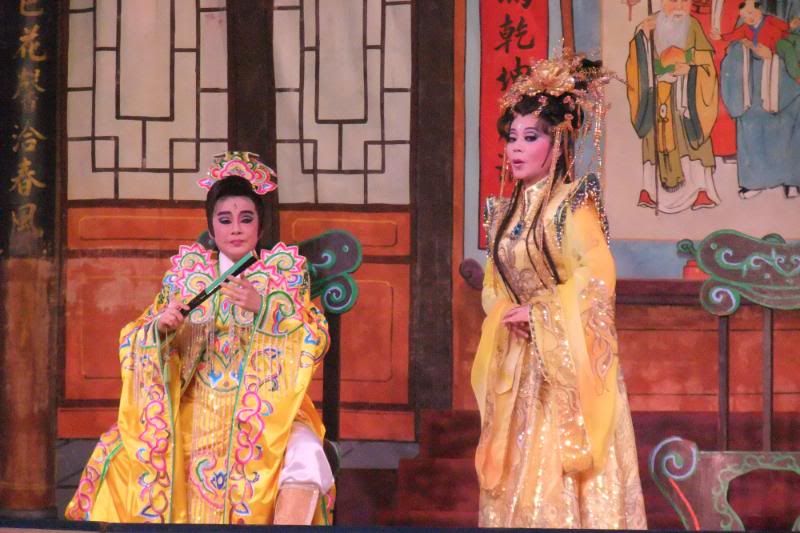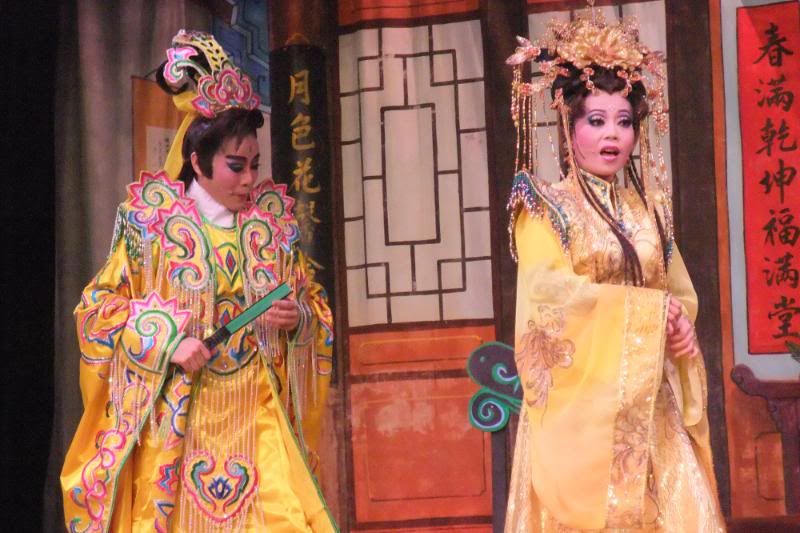 At the last minute, Princess lied to her husband to go to the party first, then she will come as she lied she is not well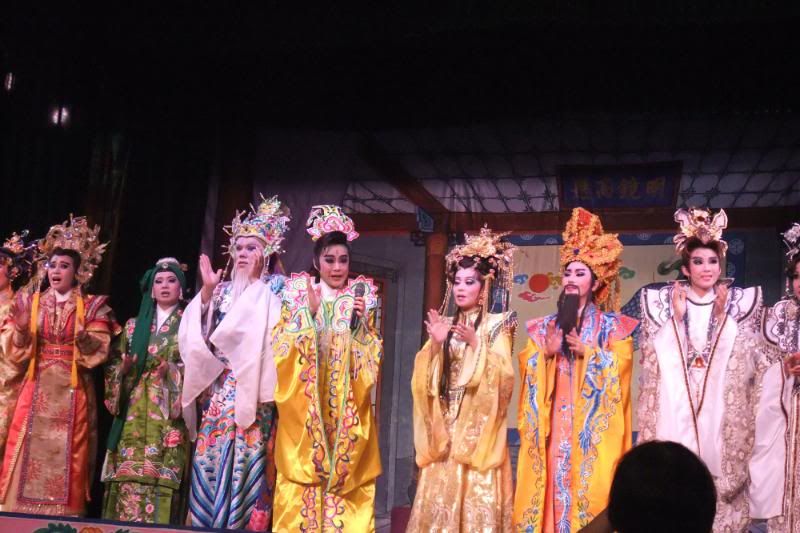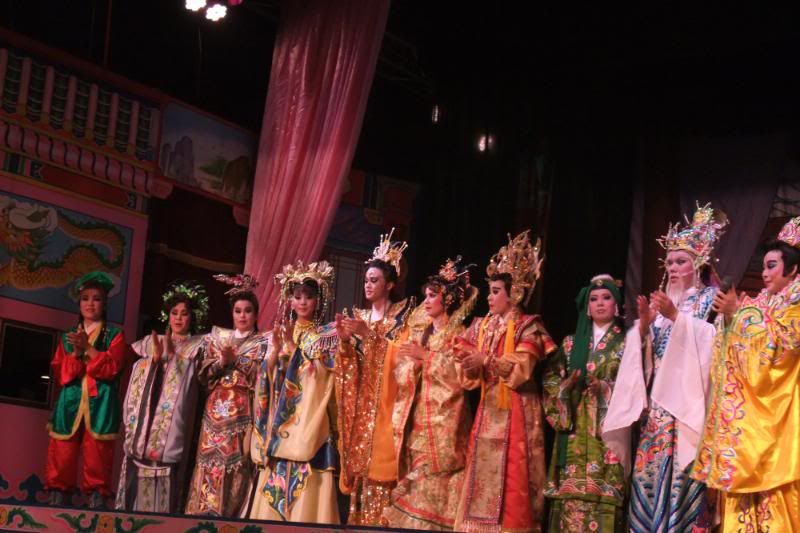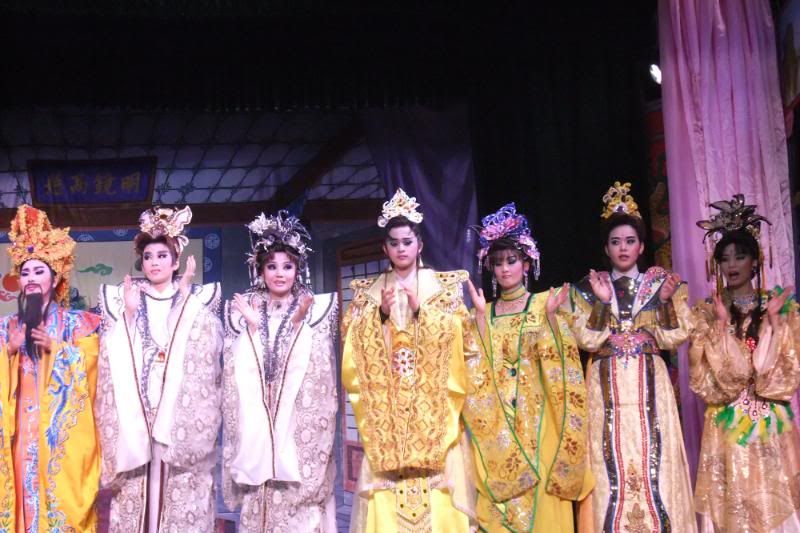 Mid Break - Singing Gong Xi Gong Xi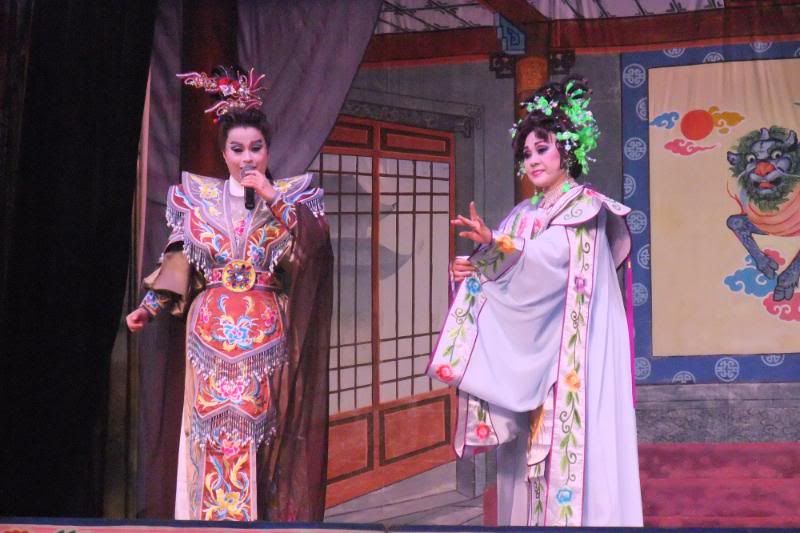 Guo First Son and Wife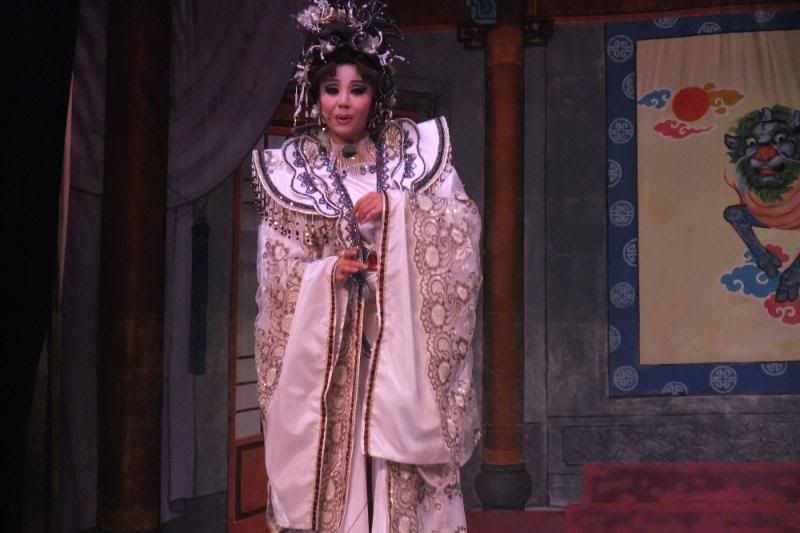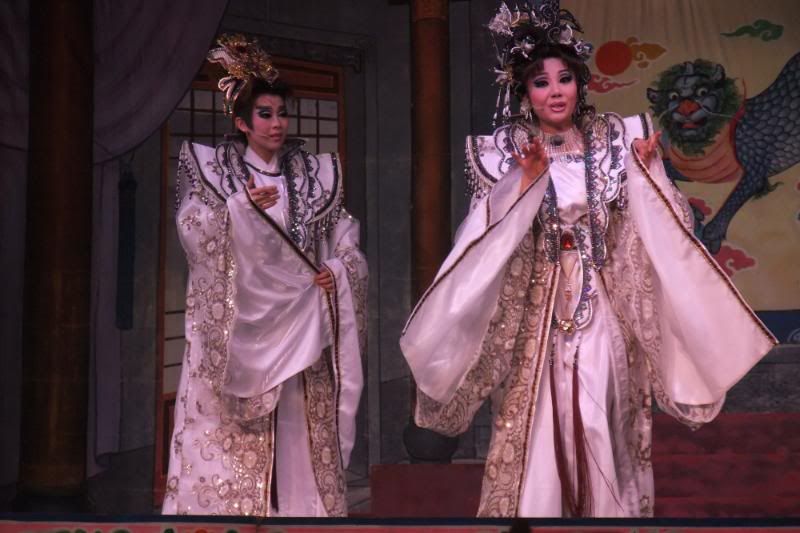 Guo Second son and wife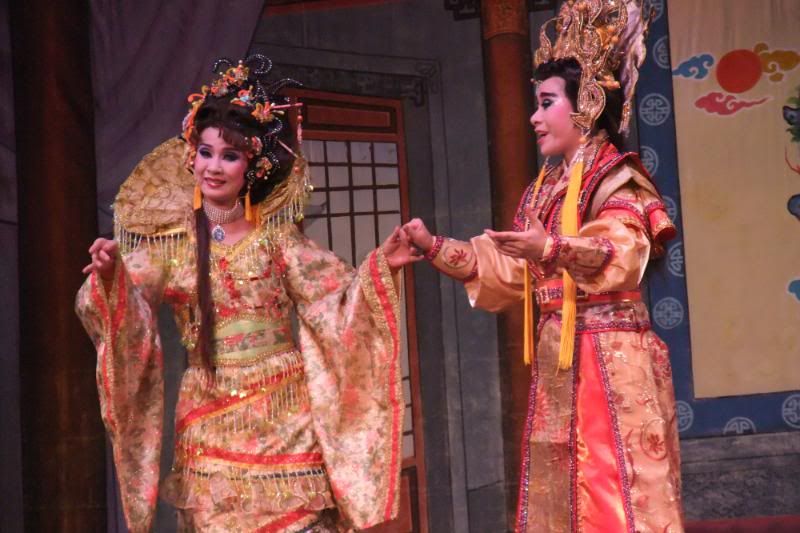 Guo Third son and wife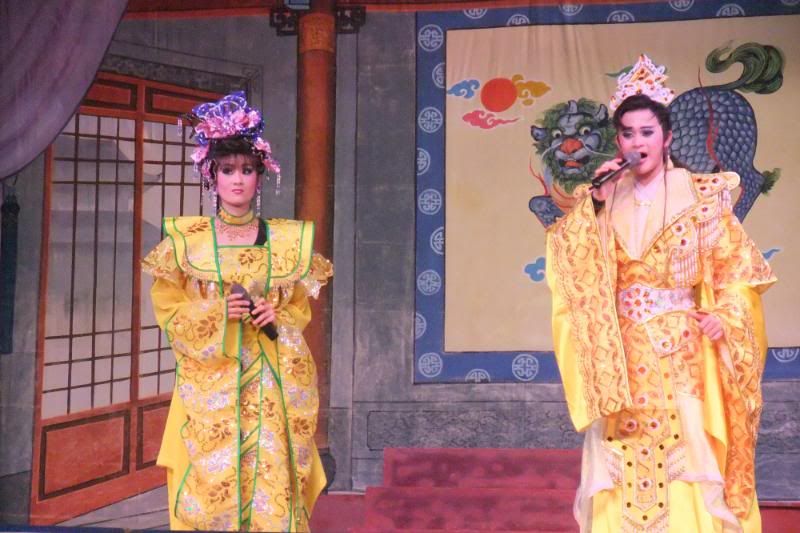 Guo Fourth son and wife
Guo Fifth son and wife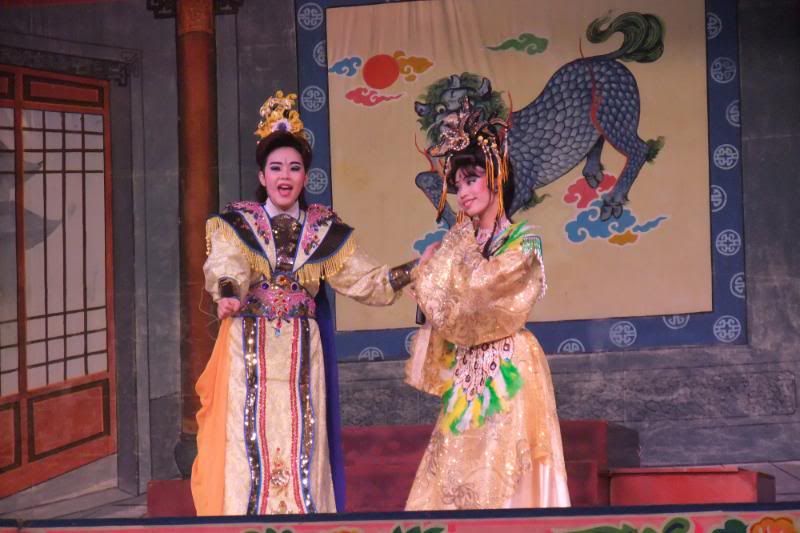 Guo Sixth son and wife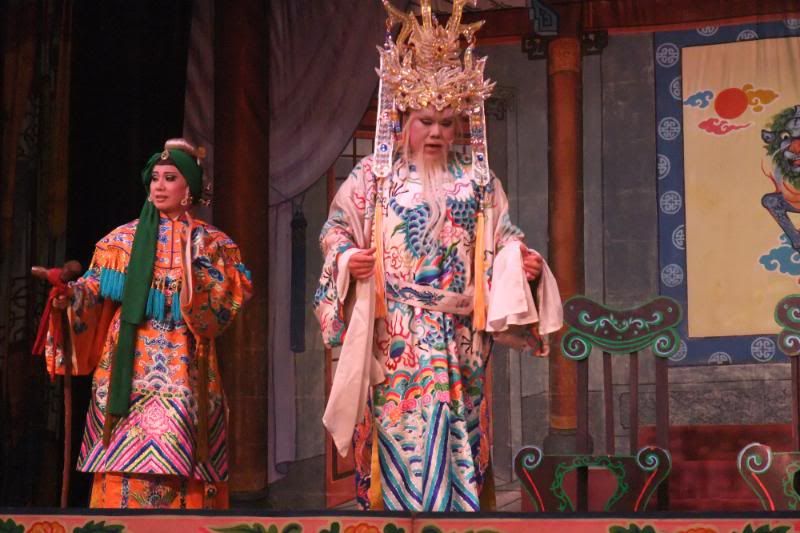 Guo and wife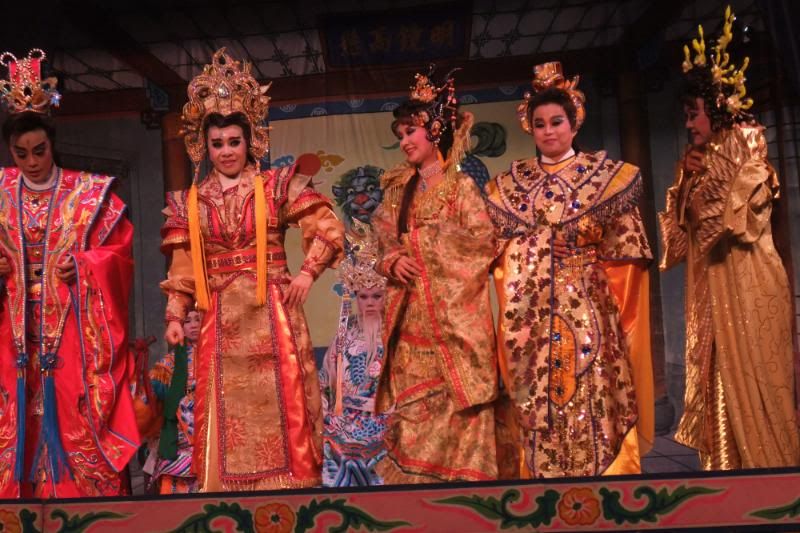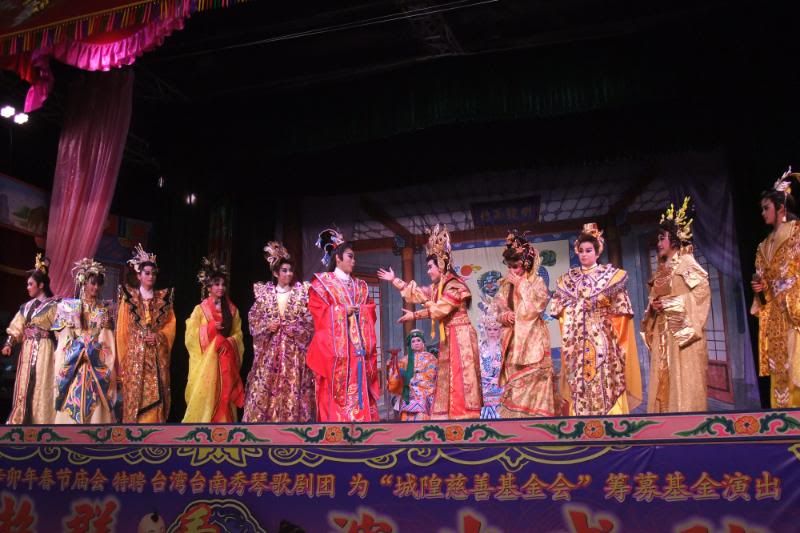 As the Party started, Guo sons and wives presented wine to Guo. 7th son was very embrassed that his wife was not present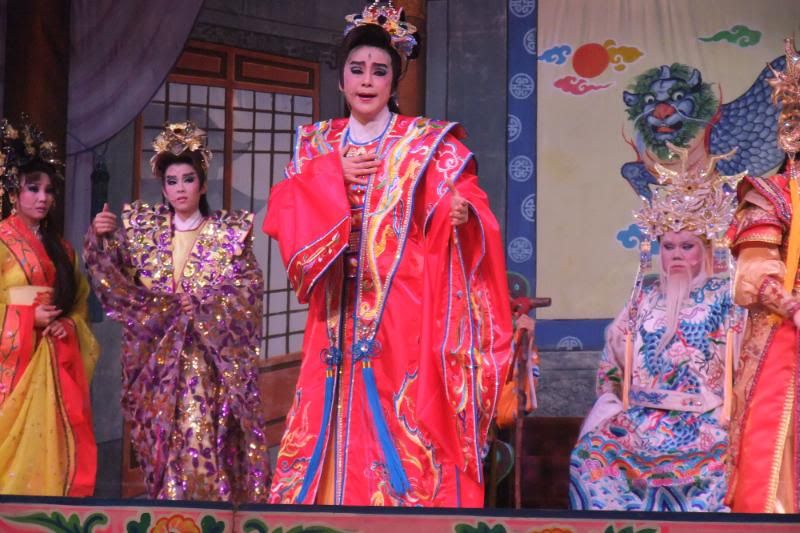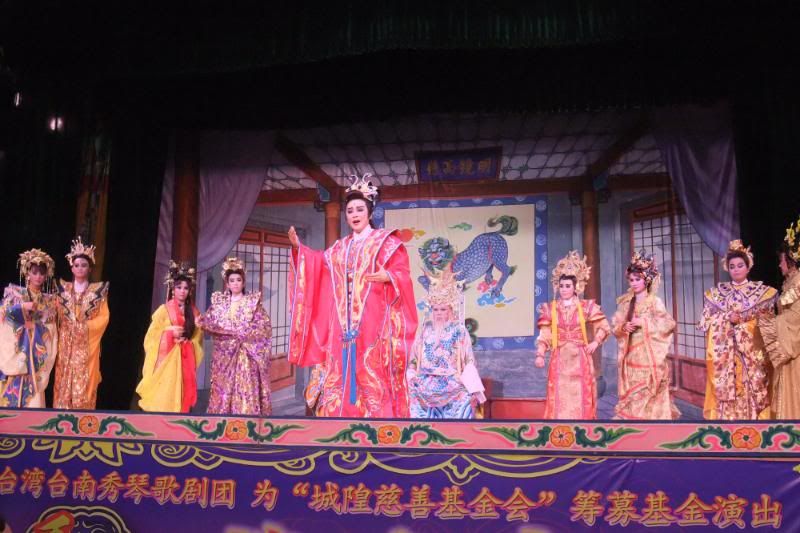 Unable to take the harsh words of his brothers, 7th son decided to go home in an anger. The other sons told Guo. Afraid of trouble, Guo decided to visit the Princess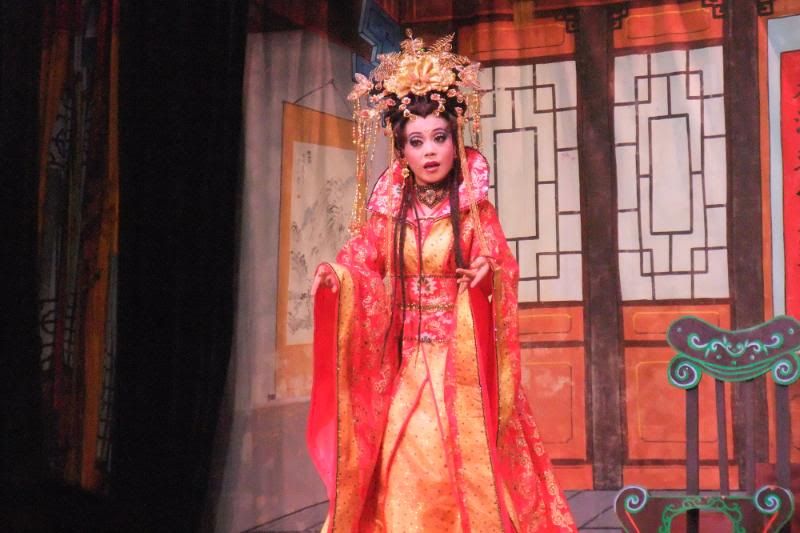 Princess was still stuborn and asked her maid to stop anyone to enter the room, 7th son insisted on entering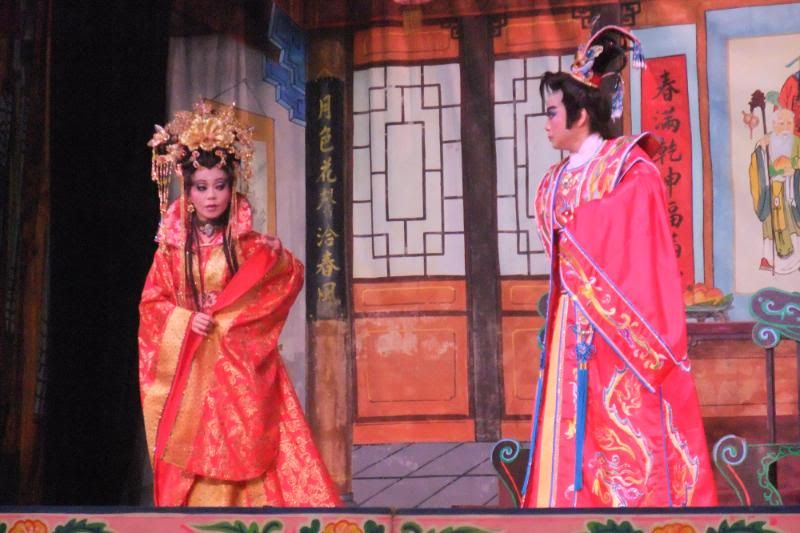 Harsh words were exchanged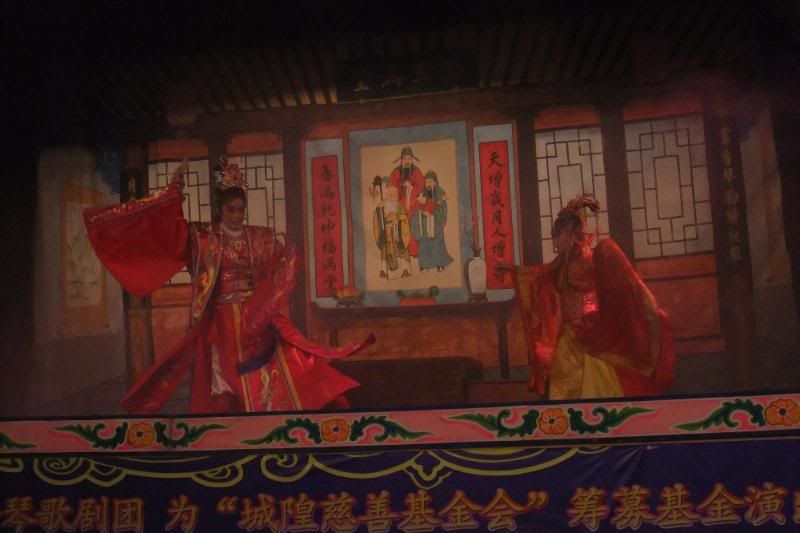 In the end, 7th son hit the princess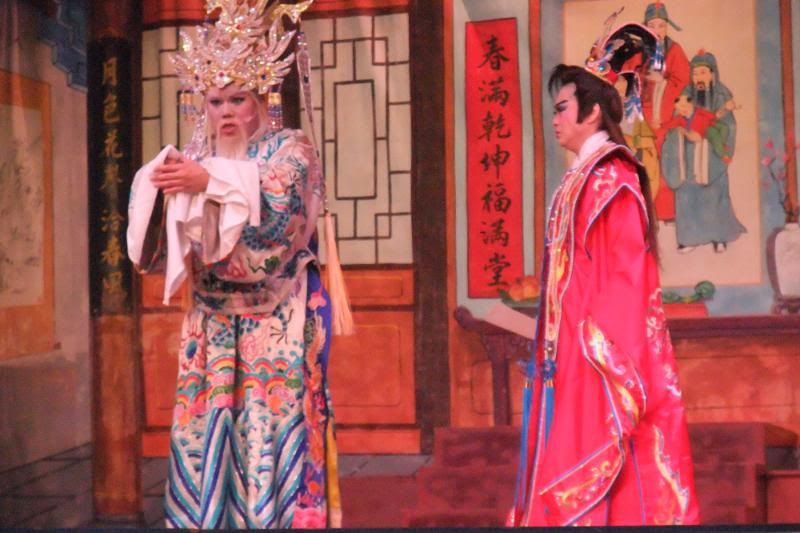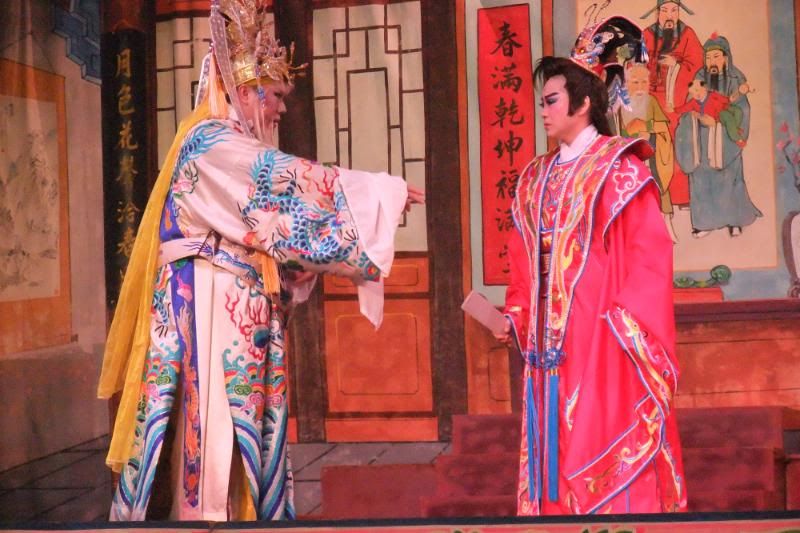 Luckily Guo stopped his son. They decided to go to find the princess to apologize to her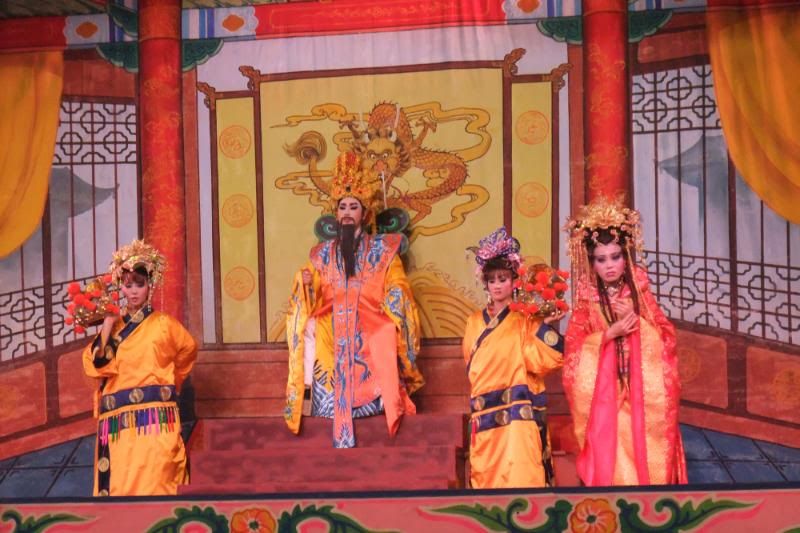 Princess had already entered the palace to complain to her father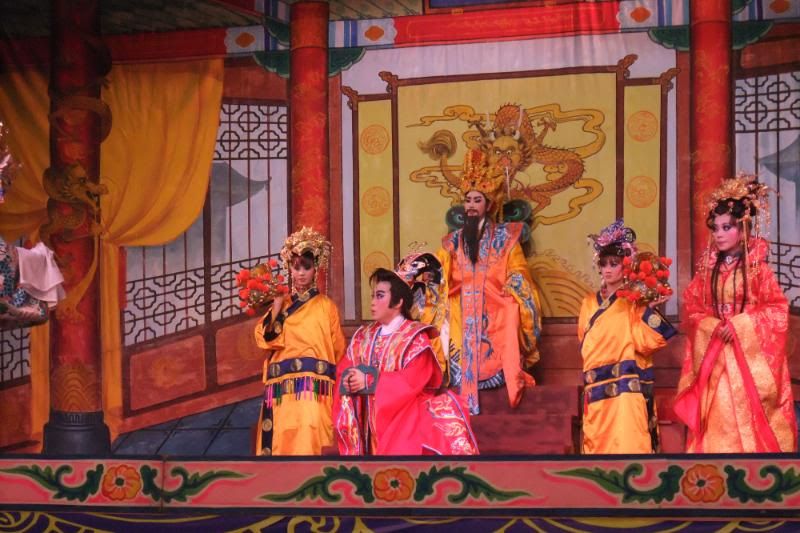 Guo handcuff his son and bought him to the Emperor for his decision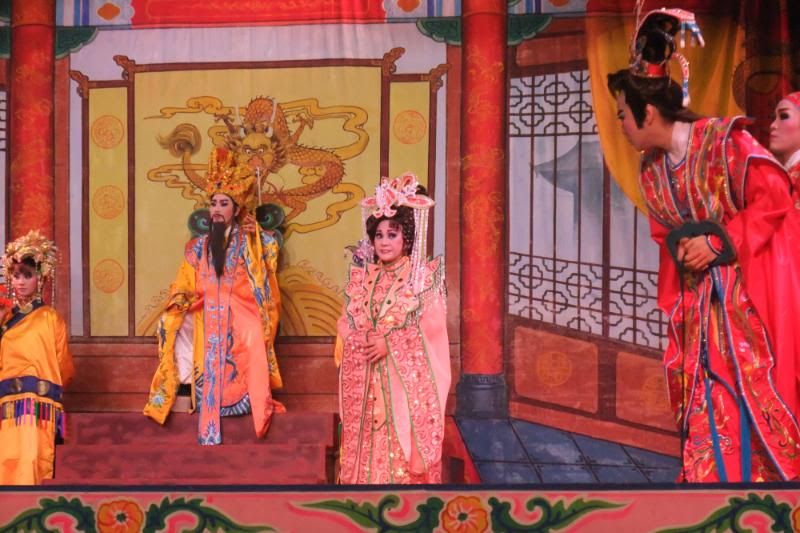 Initally, 7th son was to be killed but the empresses gave some good words for 7th son. In the end, the emperor decided to forgive 7th son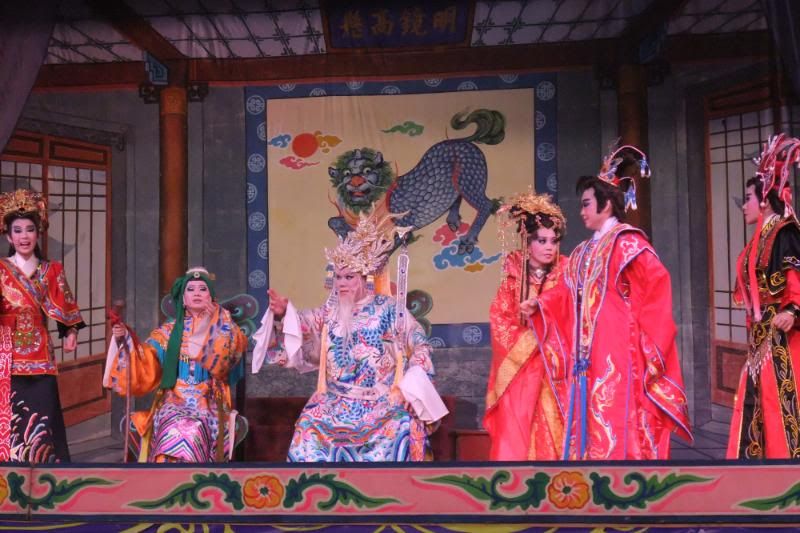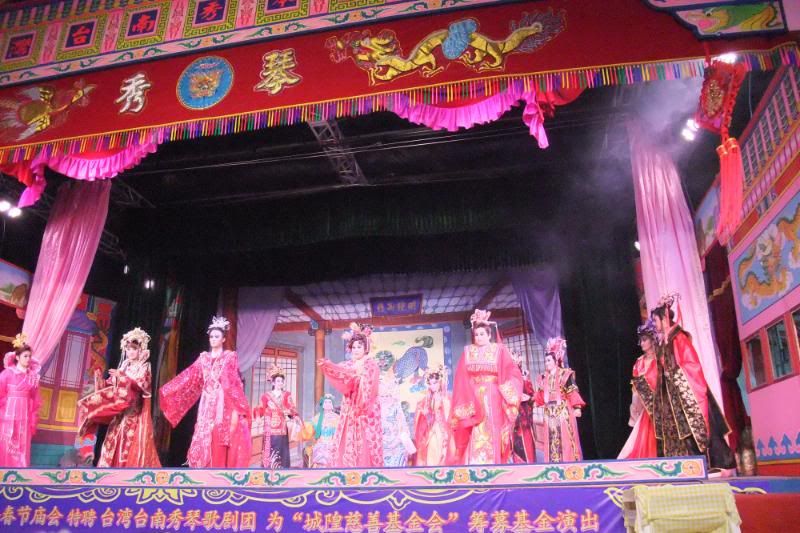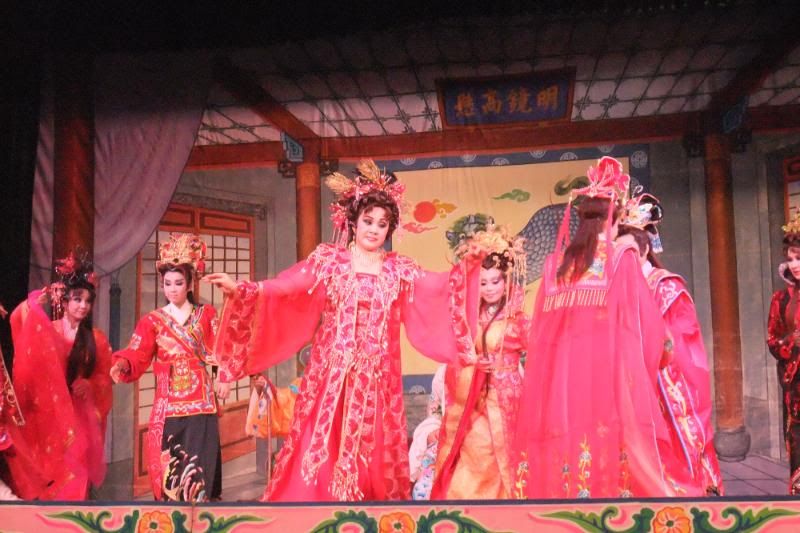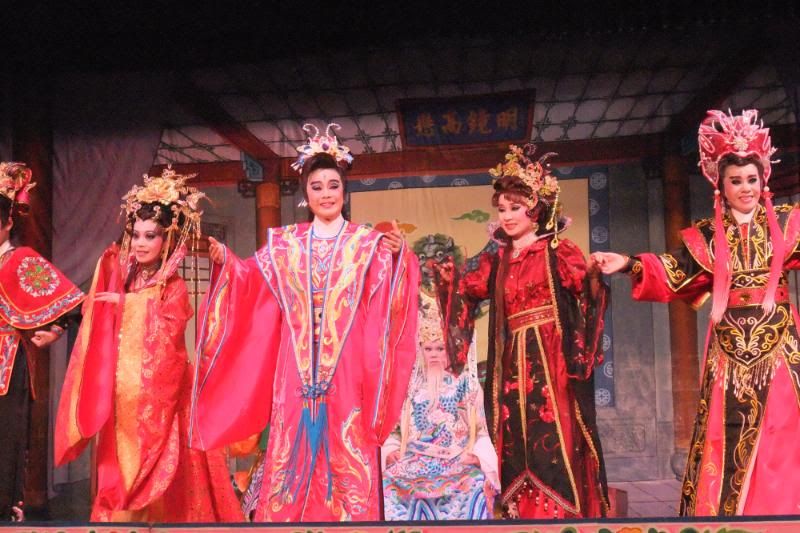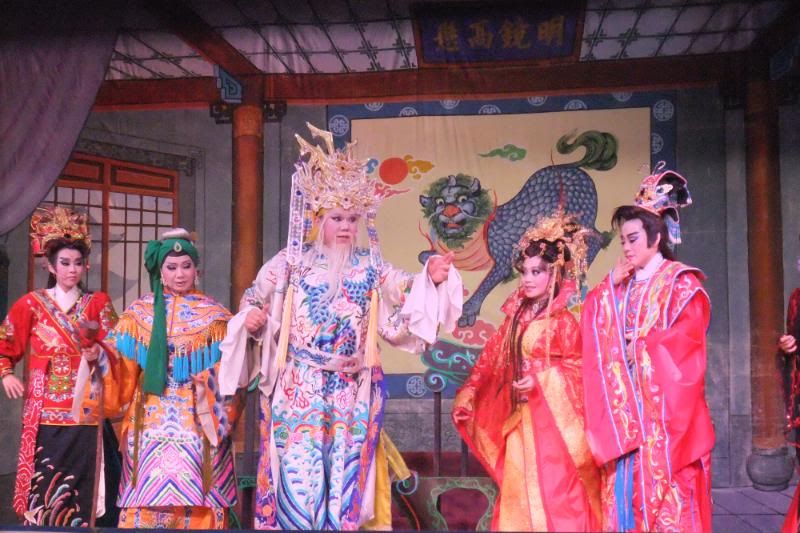 All well end well. 7th son make up with the Princess. The party celebration continued on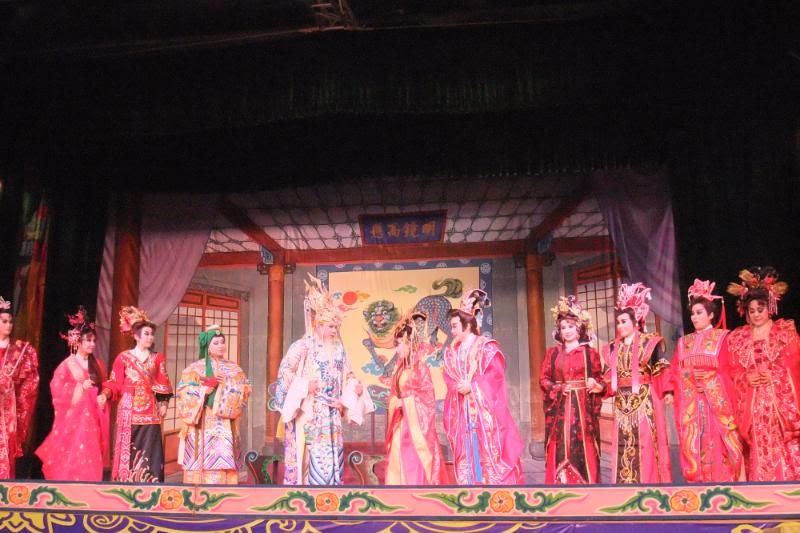 Happy Ending