Jennifer say:

03.02.11 - I had not watched gezaixi for almost 6 months. When I knew in July that Xiu Qin Opera troupe would be coming to Singapore for CNY performance, i am very excited. True to my expectation, 秀琴歌剧团 did not disappointed me today, their performance is excellent.
Quite enjoy today performance as this is a comedy show today. I enjoy watching comedy performance more than tragic performance. Taiwan Opera troupe is really really good, no wonder they got school to teach taiwanese how to act.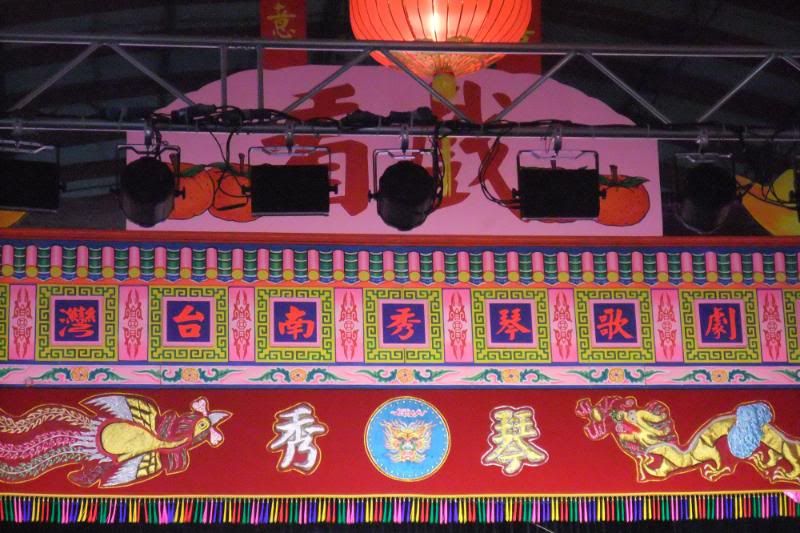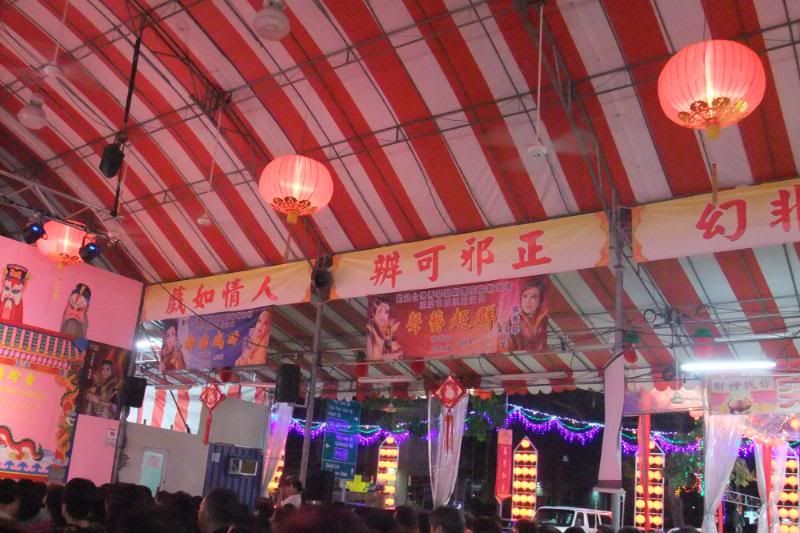 Today Story:戏名:花灯喜事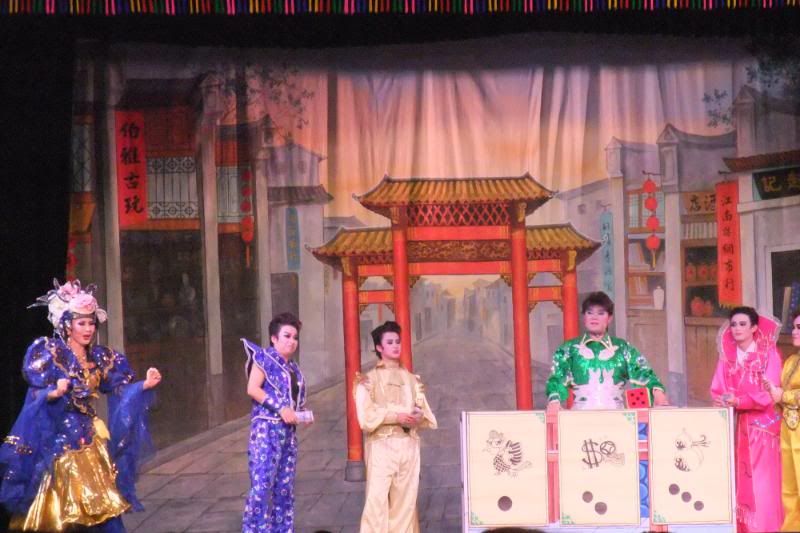 Qiu is a good for nothing rich missy whom only love gambling. She had a older brother whom is equally useless as he only fight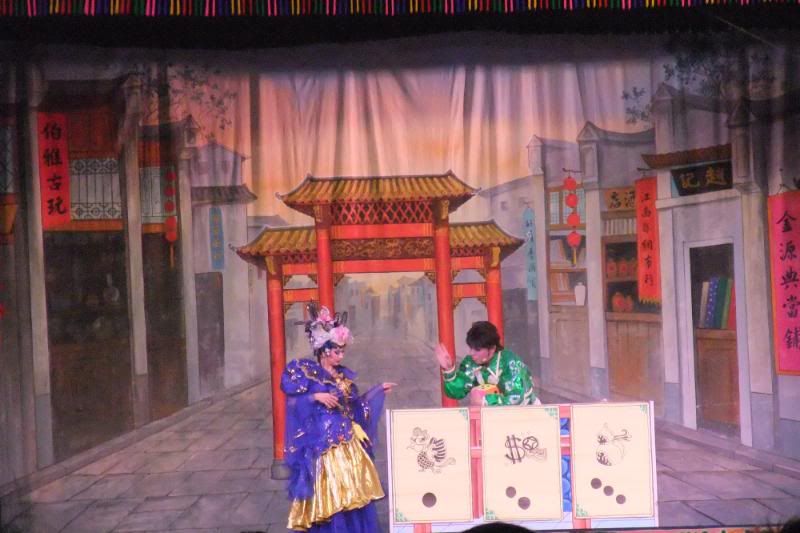 Qiu lost 500 liang at the gambling den and was almost captured but was recused by her brother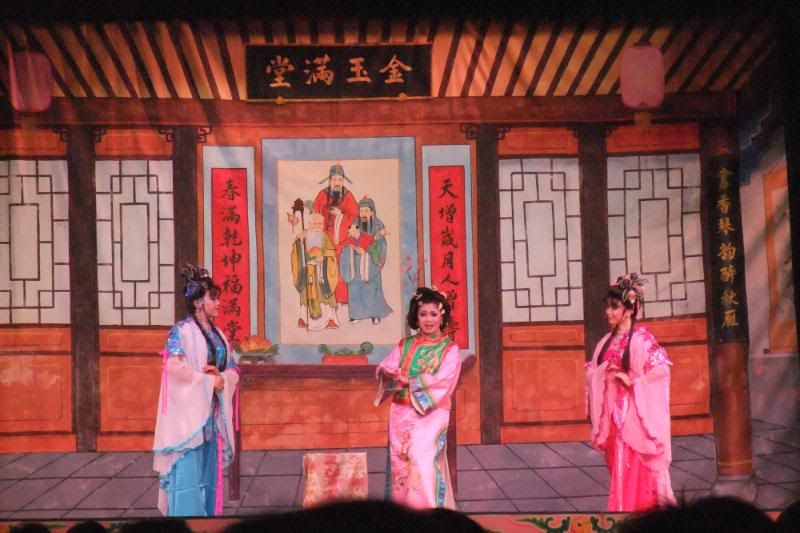 Qiu Mum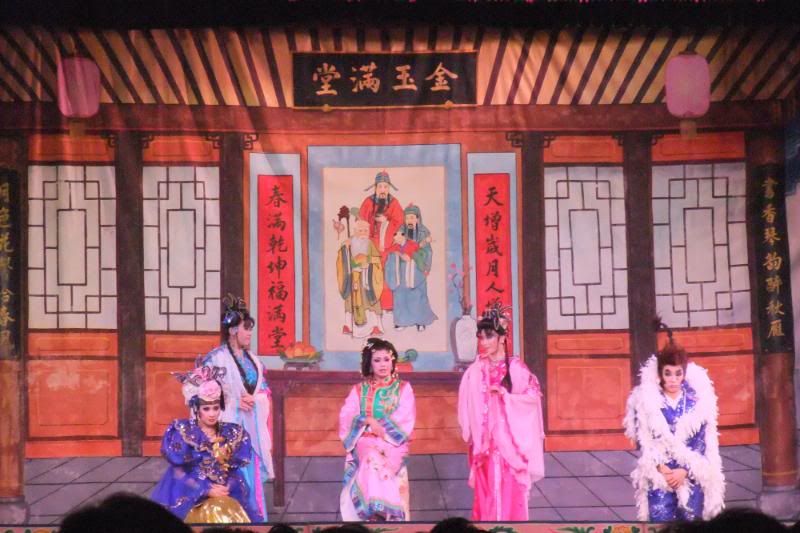 When the mum knew her two good for nothings children created trouble outside again, she decided to marry off her daughter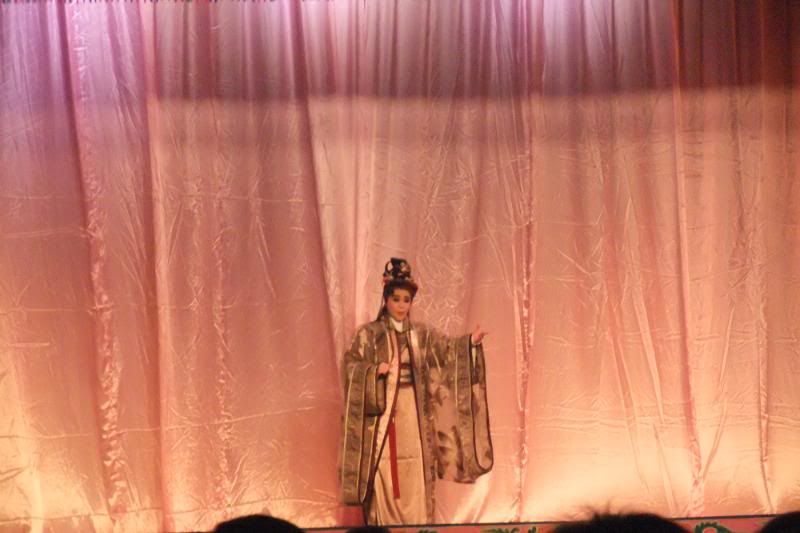 Qiu's cousin, Lin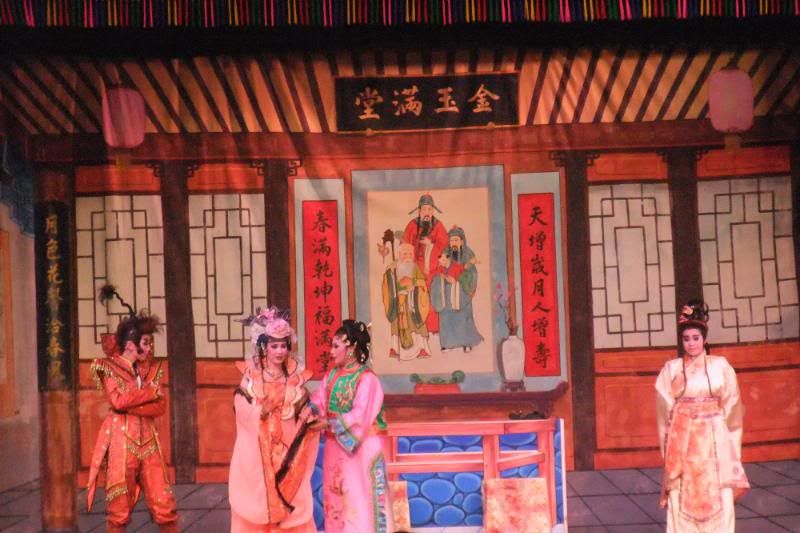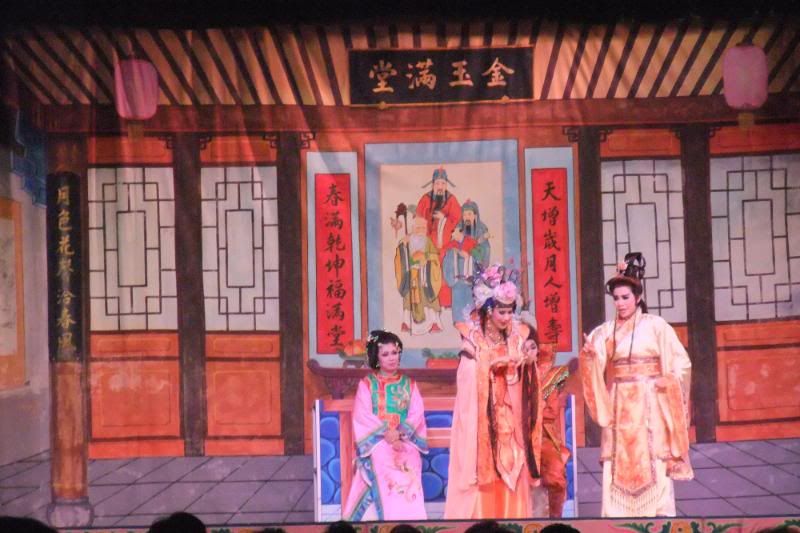 Under the order of her mum, Qiu was to marry Lin. However when she knew Lin was poor, she looked down on him and refused the marriage by her mum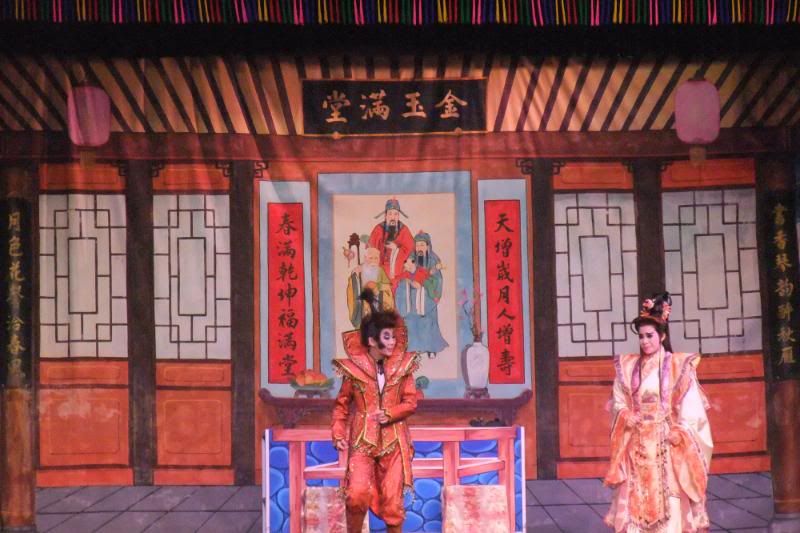 Kapo brother trying to threaten Lin. However, their mum insisted on the marriage so her sister marry Lin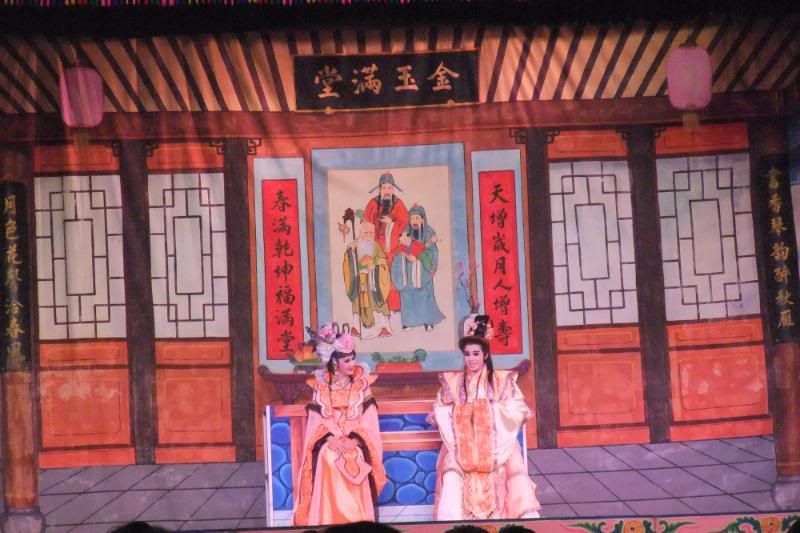 Qiu told Lin that they will only a couple in name and not in relationship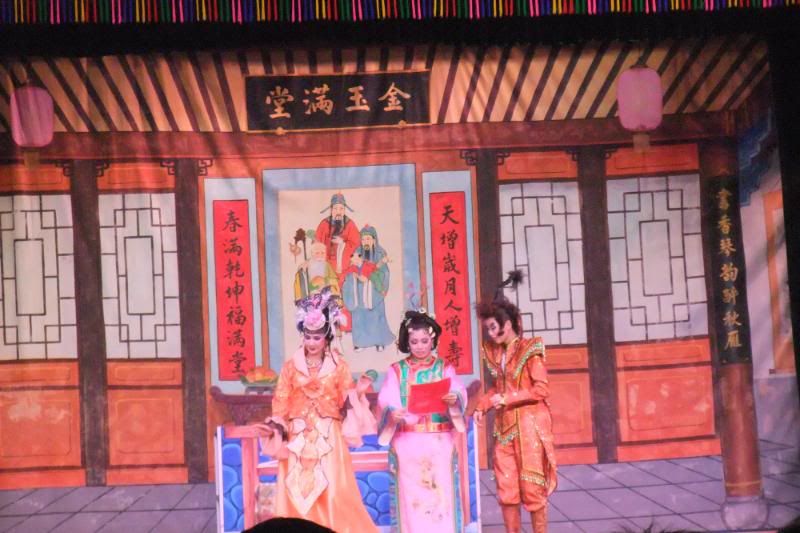 Depressed that Qiu looked down on Lin, Lin left the house leaving a note for his aunt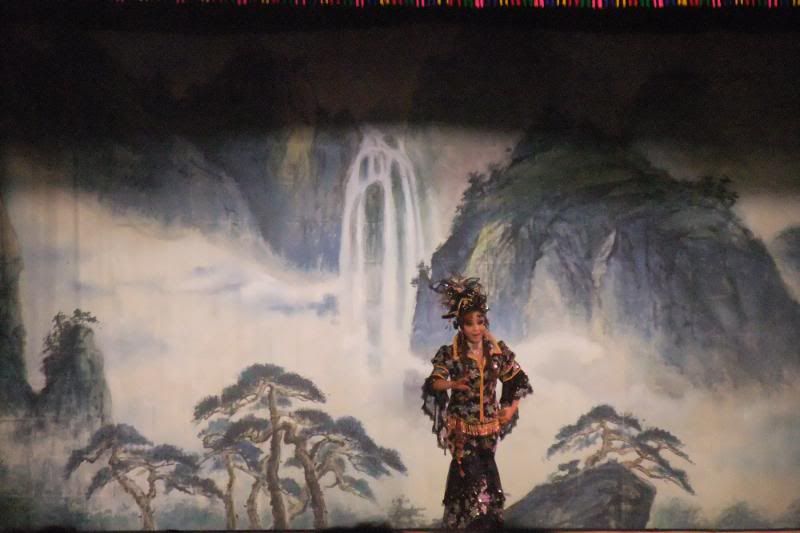 侠女(not too sure of her stage name)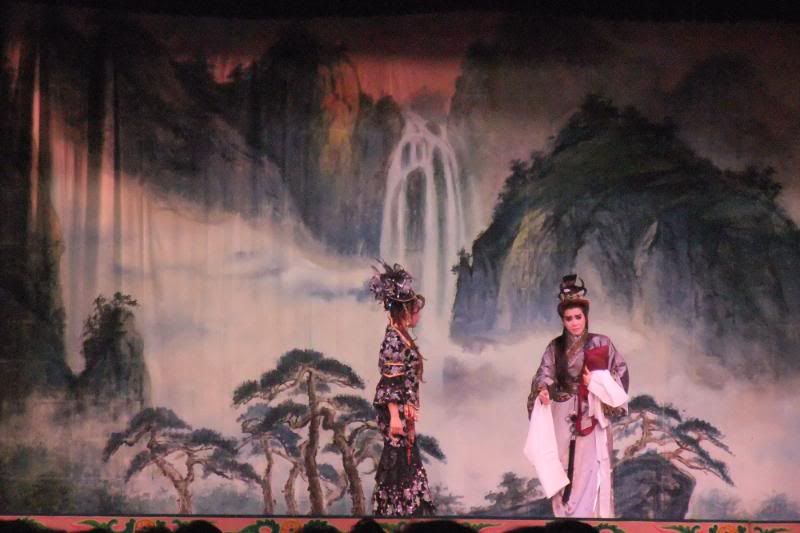 She saved Lin and gave him some money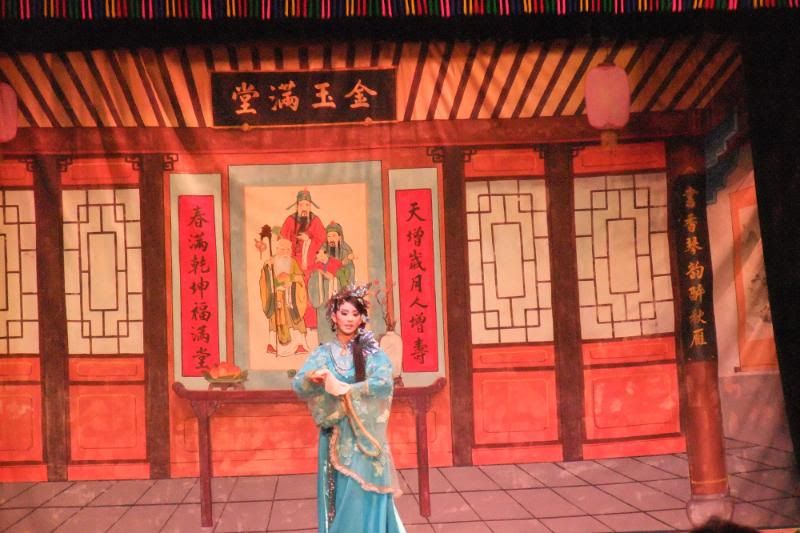 Xiao Xiang - a maid in Shi family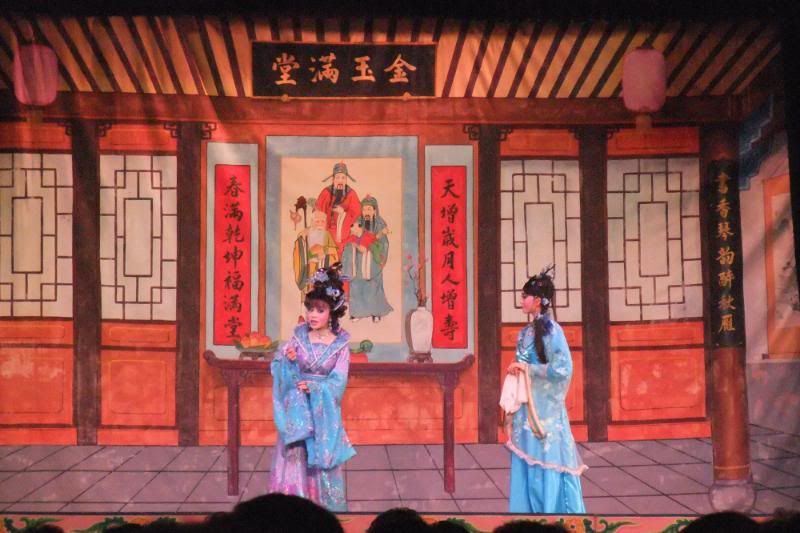 Shi missy - casted by 莊金梅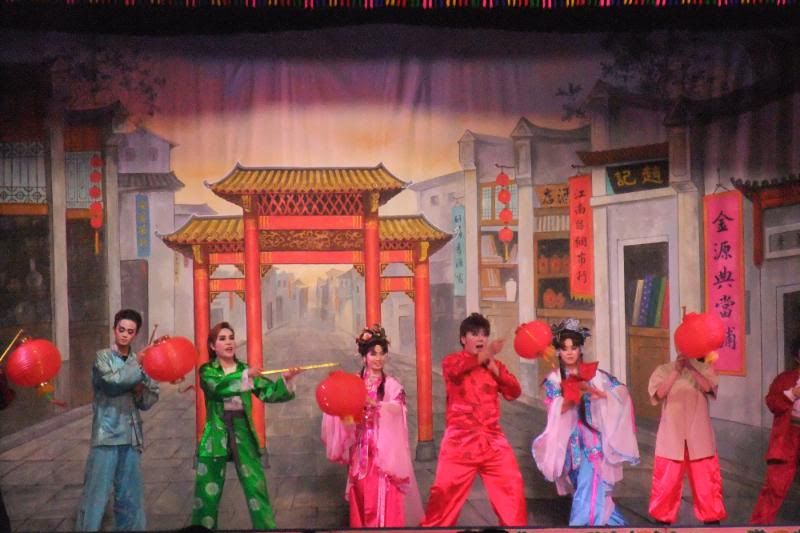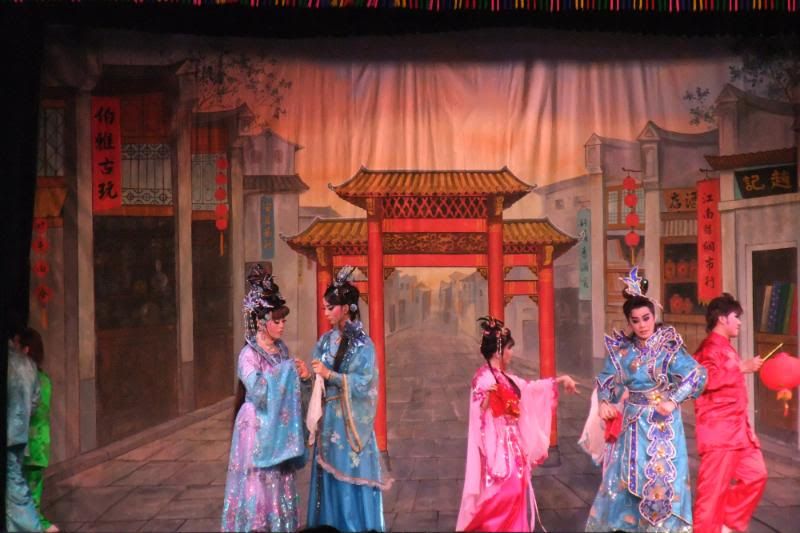 At the street, Shi meet Jian and fall in love with him at first sight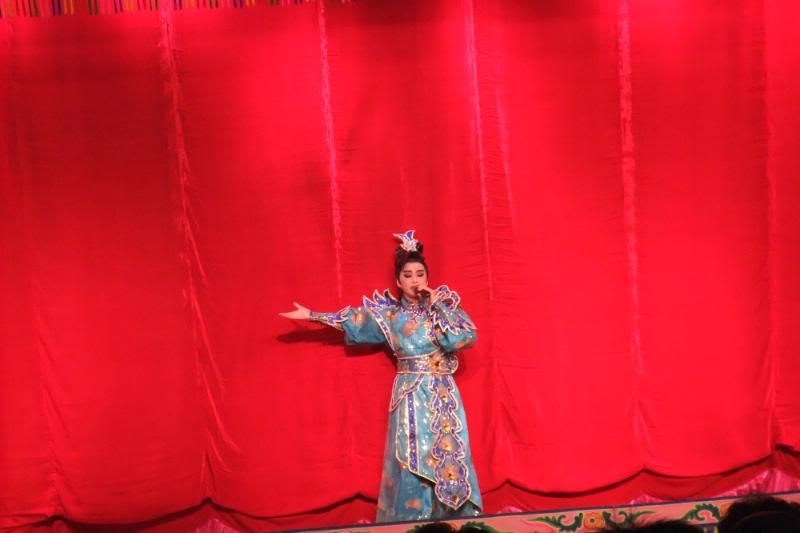 Jian - casted by Zhang Xiu Qin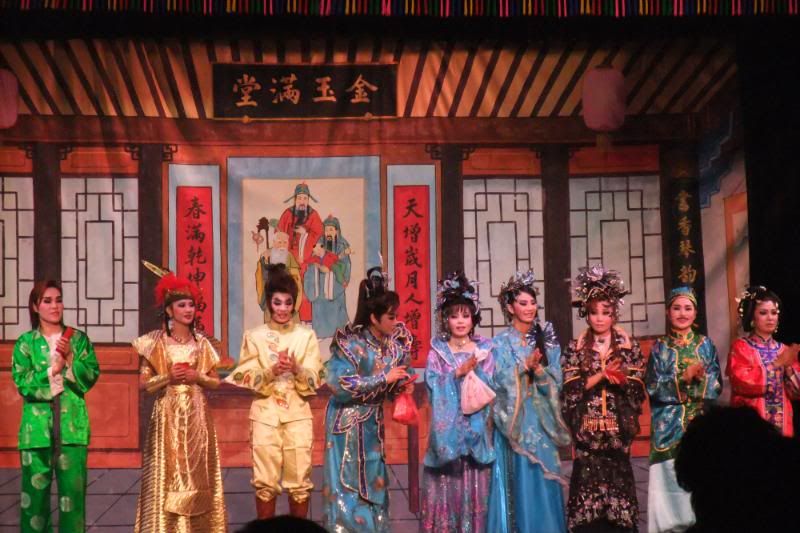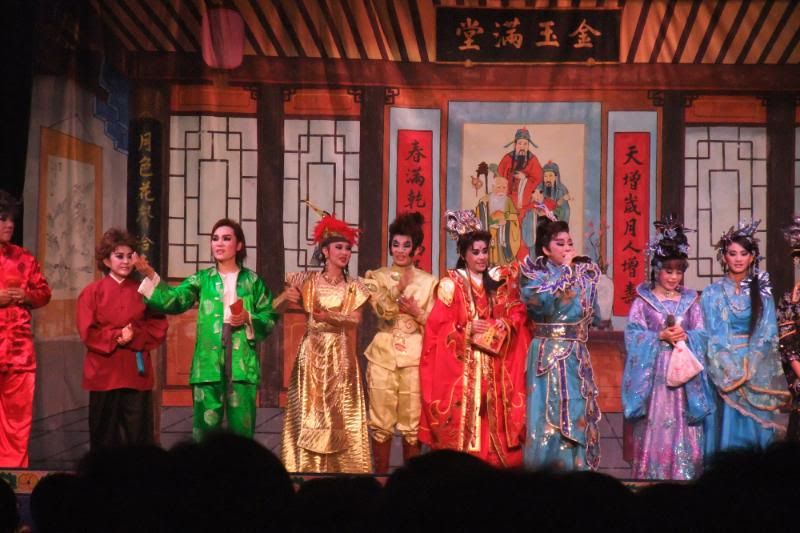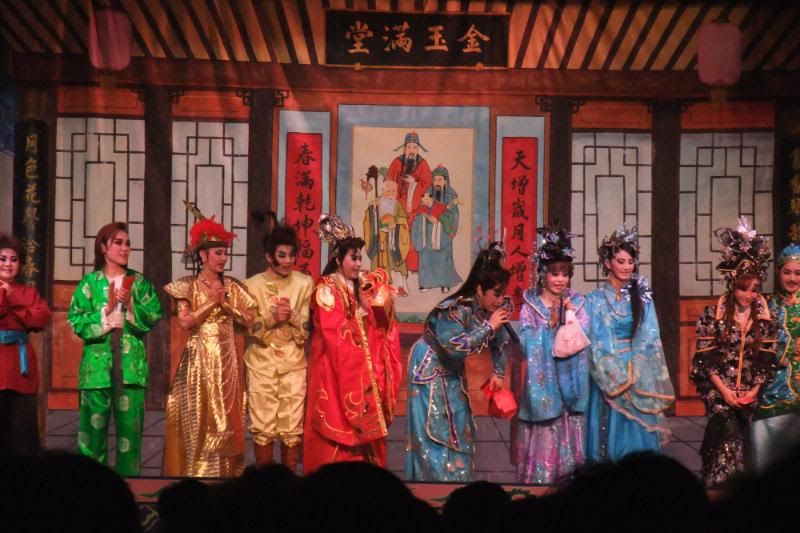 Mid Break - Xiu Qin, Jin mei and Mi Xue(Lin) came down the stage to wish ppl happy new year (and collect hongbaos). Was not expecting them to shake my hand as Did not offer any red packet but nevertheless they did come to shake my hand
花痴Qiu and brother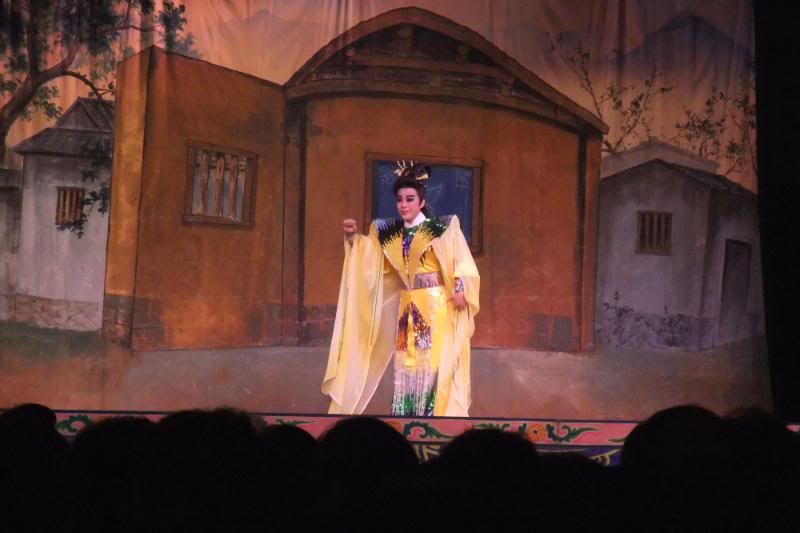 Jian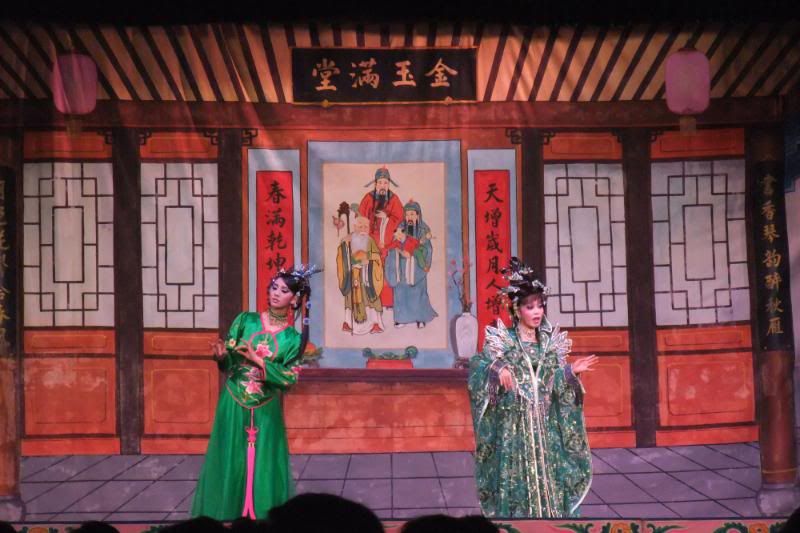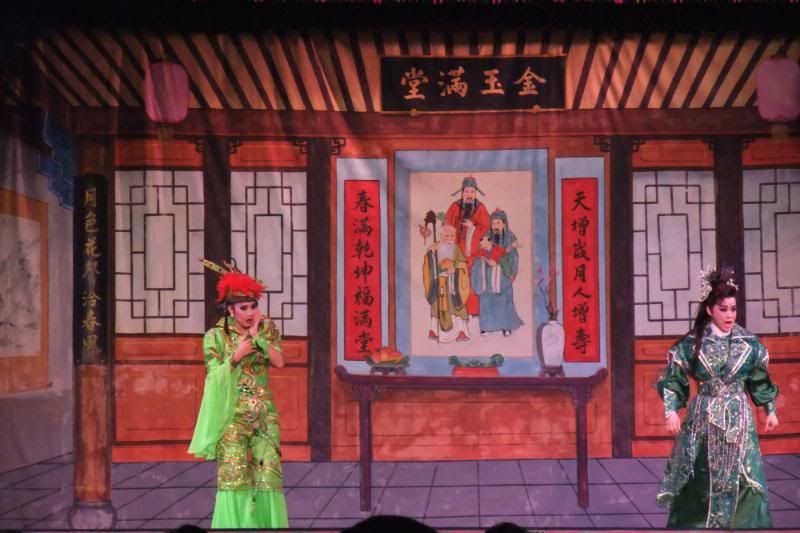 Jian was accidentally captured by Qiu brother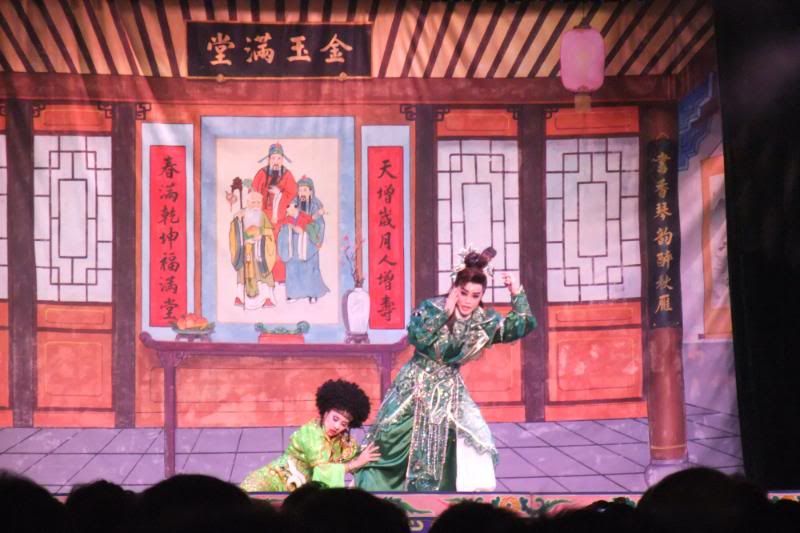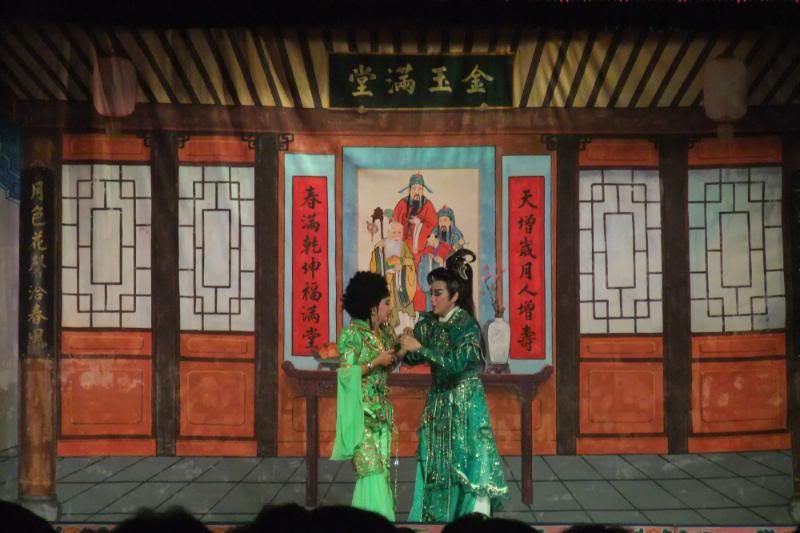 Despite beating up Qiu, Qiu refused to let go of Jian untill Jian lied to her that he loved her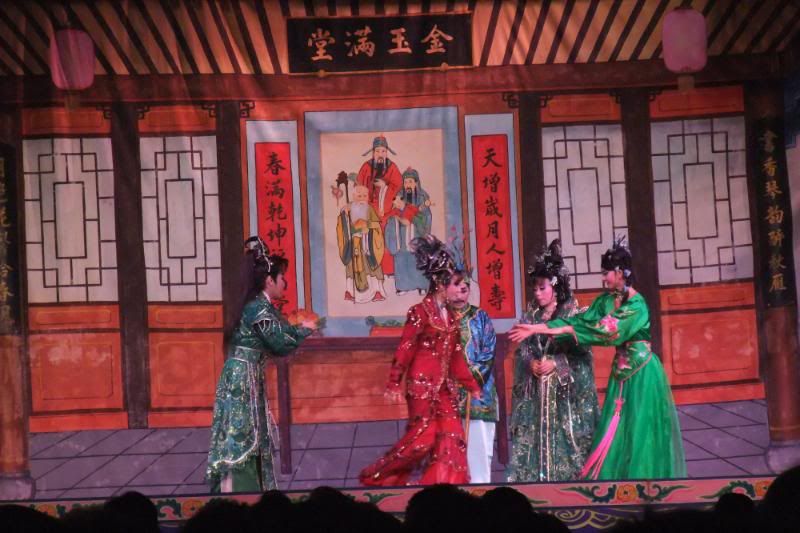 Shi dad took Qiu brother into his house thinking that his daugher loved one is Qiu Brother. However, when the mistake was found, Qiu Brother refused to leave and wanted Shi as his wife. Shi found the xianu to help her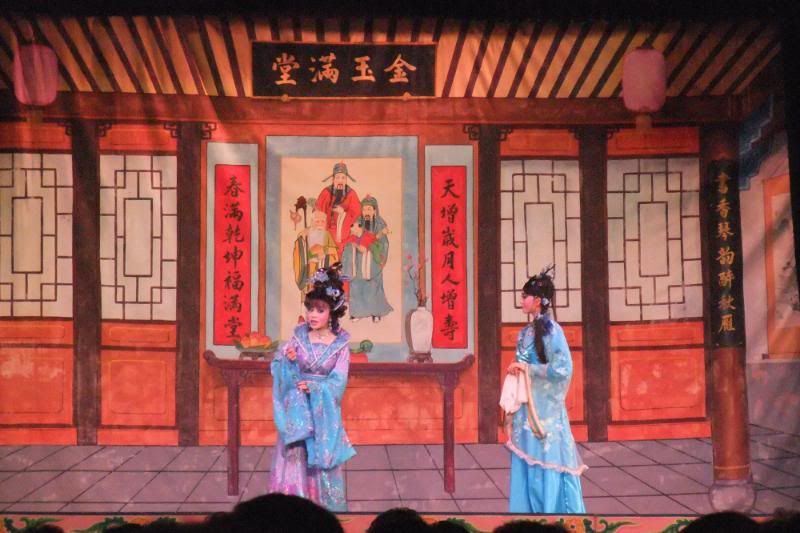 My pleasure in watching opera is how they always wear different set of nice dressing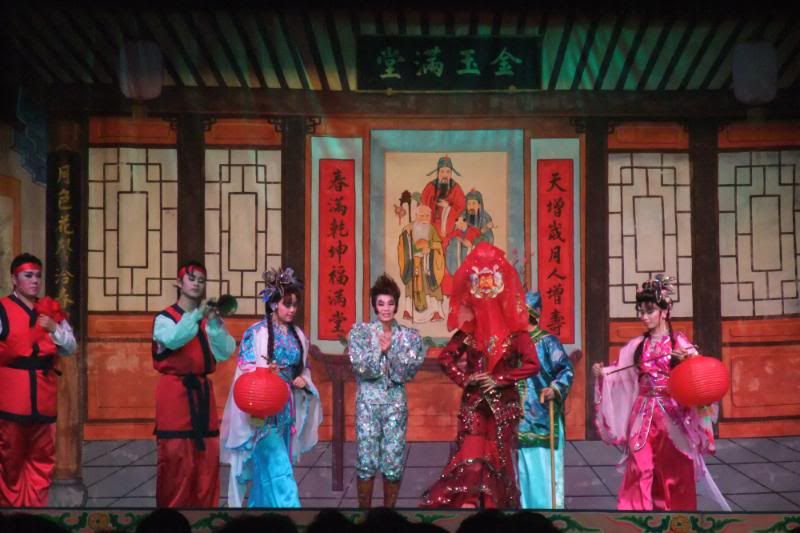 Shi dad tricked Qiu brother to marry the xianu.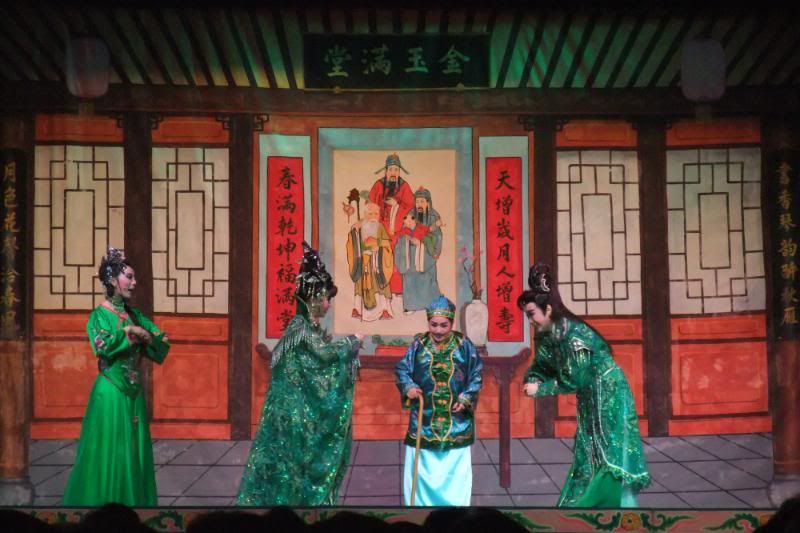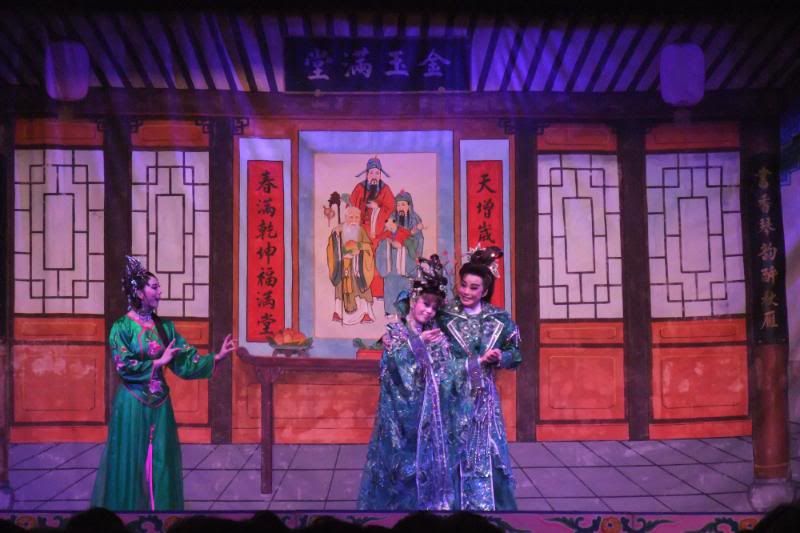 Jian and Shi then married after the fake marriage had happened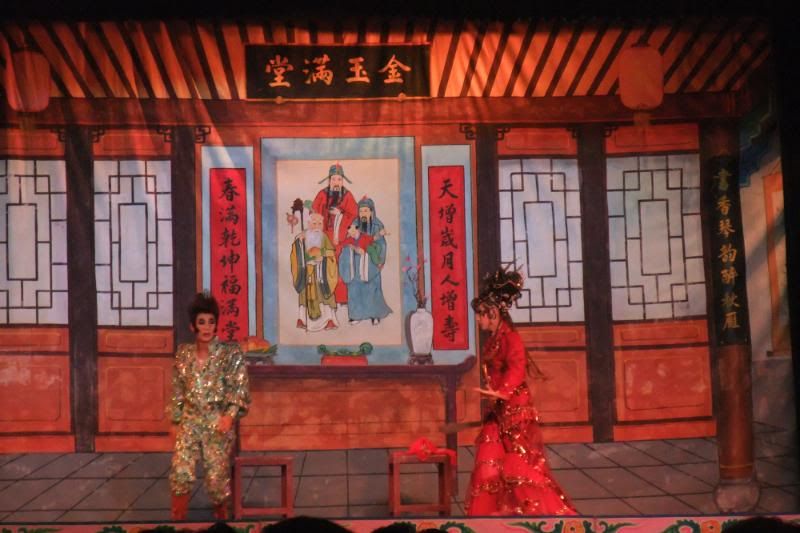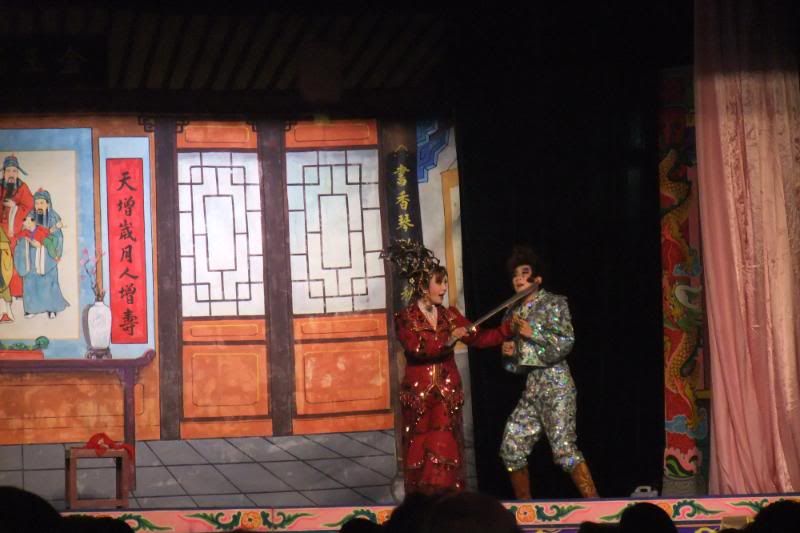 Despite the fake marriage, Xianu and the brother still developed a relationship that very night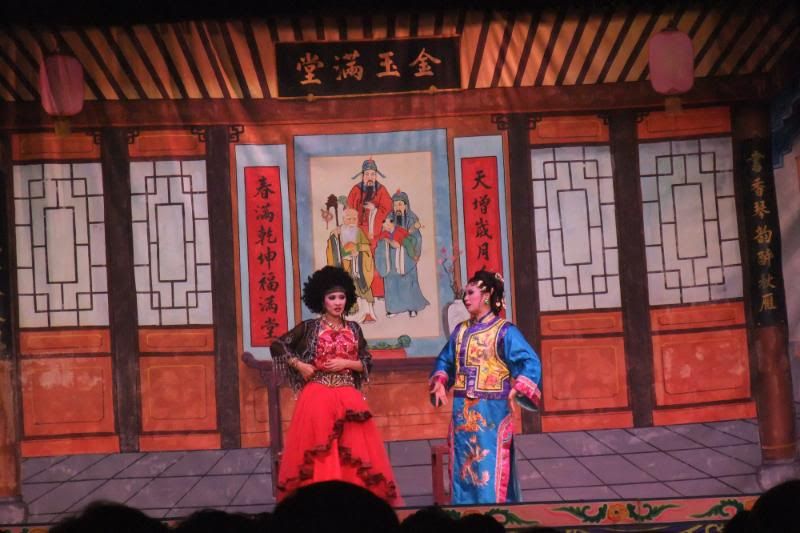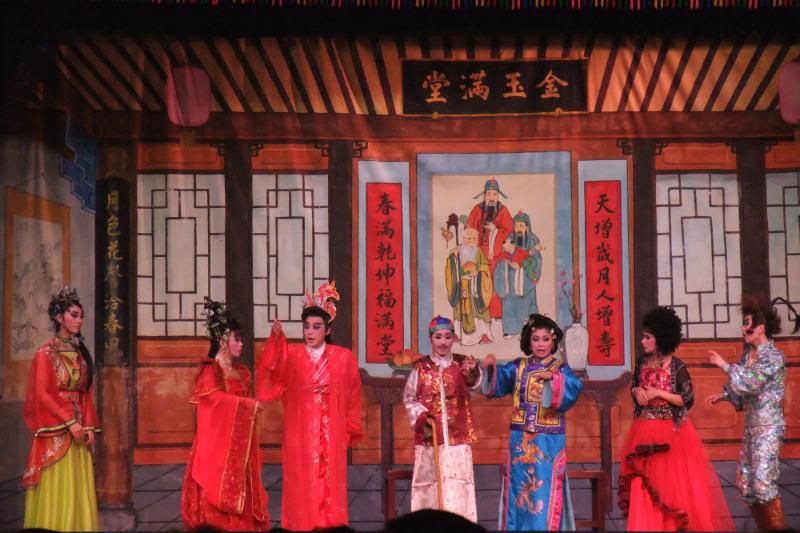 Jian and Shi went to Qiu house.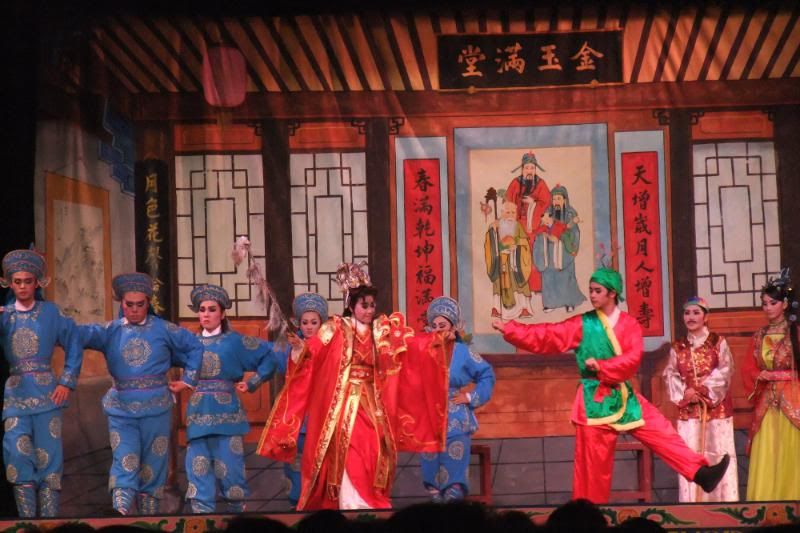 Lin returned to Qiu house now as a officer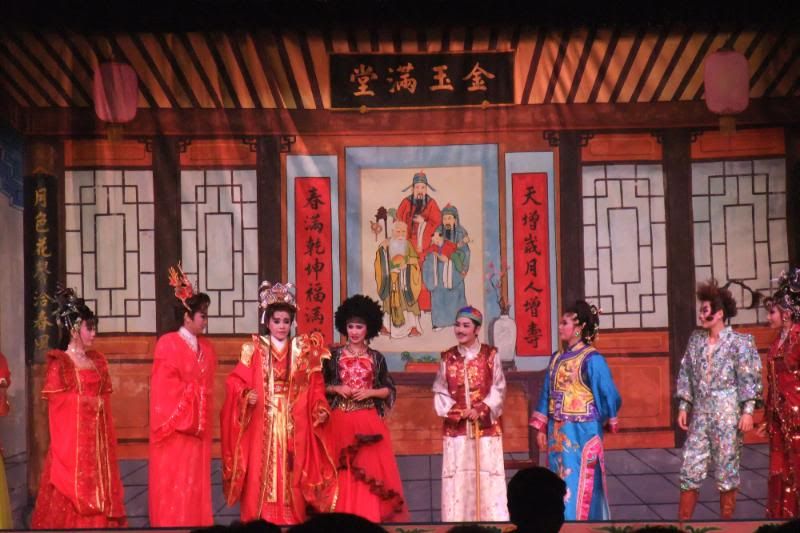 At first, Lin refused to forgive Qiu But after xianu gave advise, Lin accepted Qiu as his wife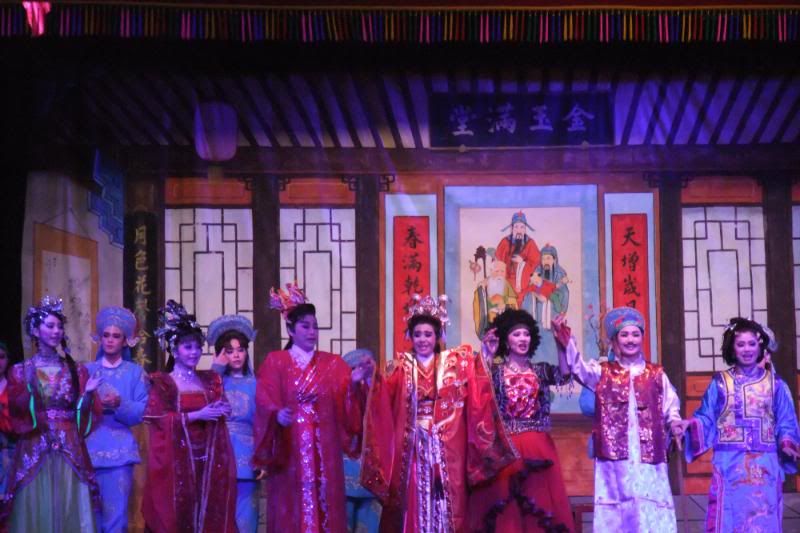 The Ending