Jennifer say:

16/02/2011 农历1月14日 (Wed): Was very happy today host is My idol. Today was the same organiser, Serangoon North Shop tenants Committee. They had organised 3 different date of getai since Jan to Today.
Not too bad for today getai. Quite enjoy all the performance. Esp the crowd are not in full force, i get a good view too.
Sun Qiong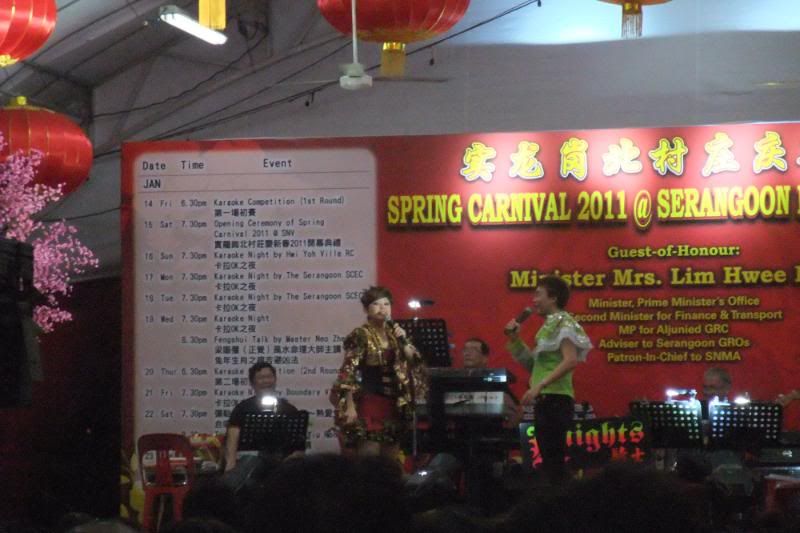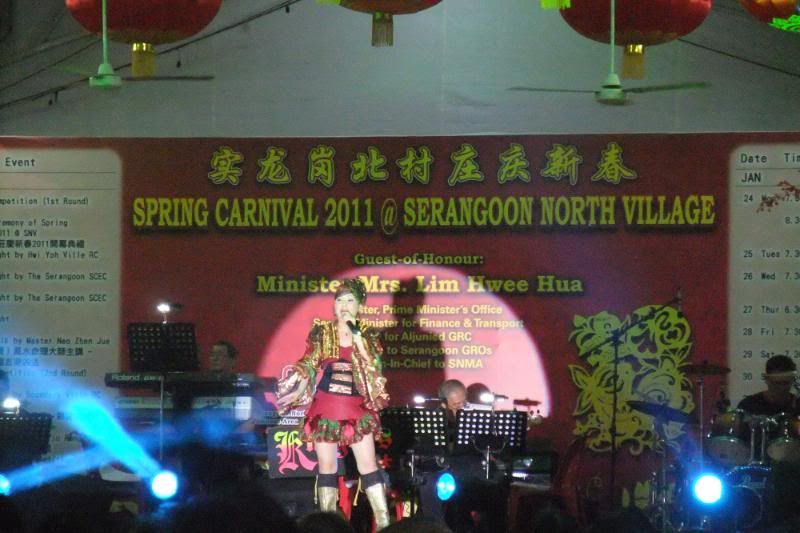 Mai Hui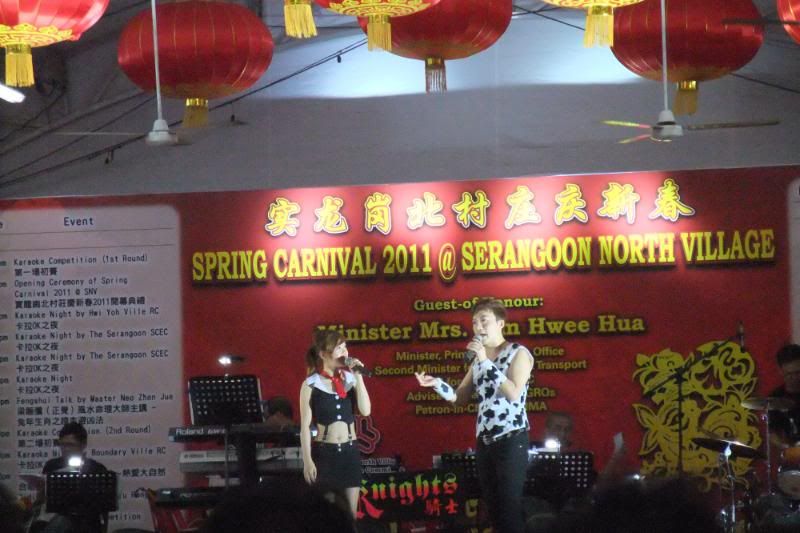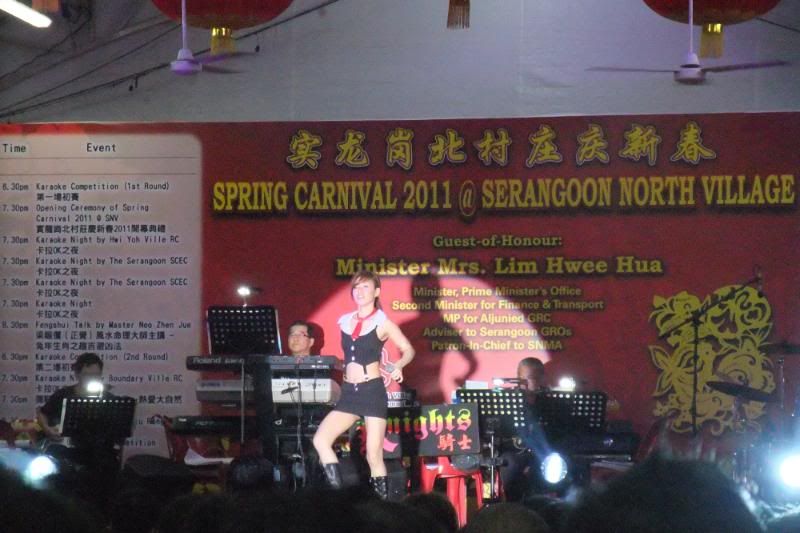 Zi Yee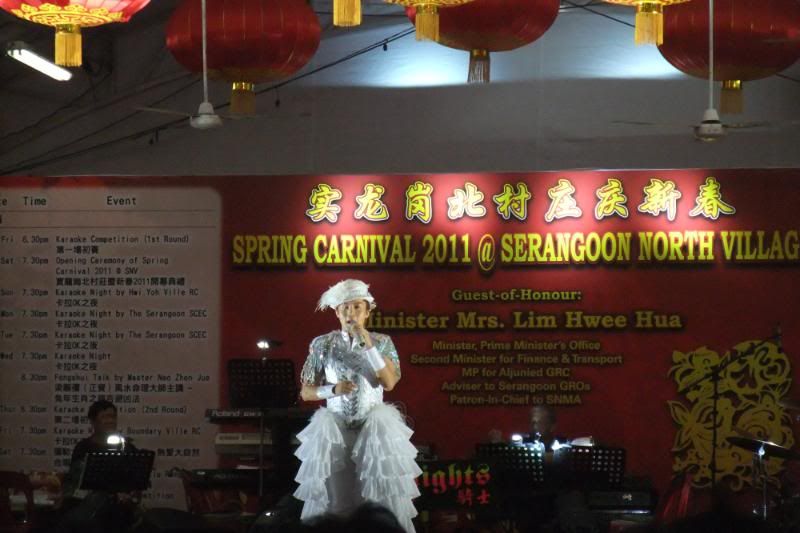 Hao Hao. Understand from him that he will not be cross dress in the near future. Mixed feeling about this becoz i did enjoy his cross dressing. In fact, I was a bit disappointed every time he did not cross dress. But so long as he got sing, i am extremely happyI liked Hao Hao 流水年华. I had record all his 4 songs but this chinese song is the one i loved most so i had uploaded this video that i had taken to youtube. This is one of the best chinese song i ever heard from him.. nice song. just realised when i preview, my logo was blocked. Think next time must upload logo to the right side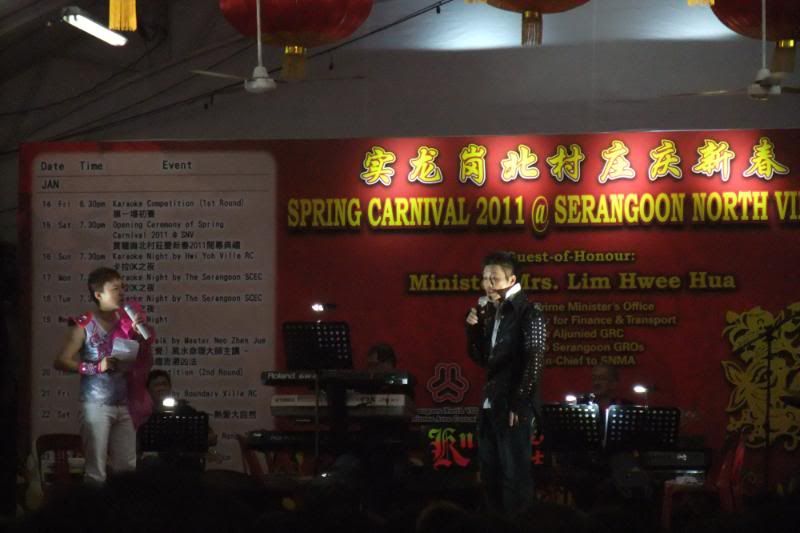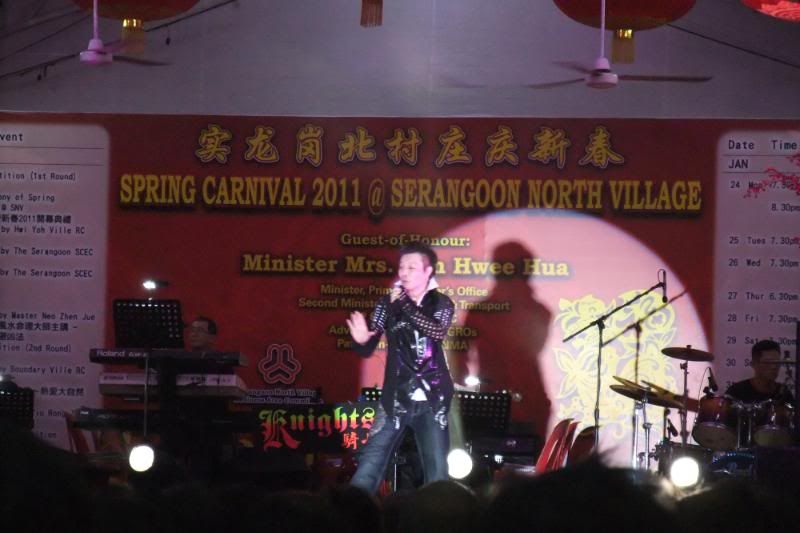 Lan Tian, his performance as usual was excellent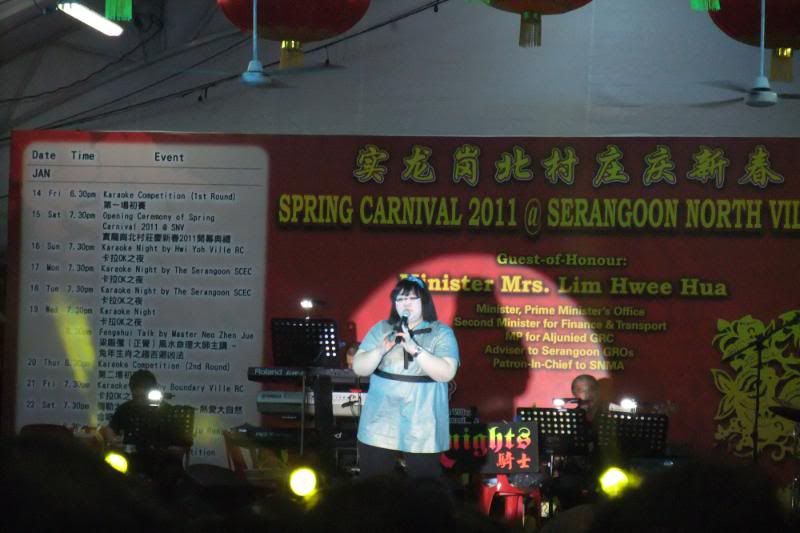 Zheng Yin Yin - I liked her character. She is not shy about her weight and she is alway cheerful.