Jennifer say:

19/08/2012 农历7月3日 (Sun):
Today is a long day. Went out with mum and sister to Tampines to visit Aunt at St. Andrew Community Hospital. We stayed till 7.20pm. Then took bus to Tampines Interchange. I took 45 min by bus from Tampines Intercharge to Yio Chu Kang Interchange. Then i anyohow walked to Blk 628 AMK. By the time reached there was already 8.50pm,near to 9pm. Mum did not joined me tonight.
Tonight getai is okay. Not bad and yet entertaining. I do not know abt what others think of the host but from my view, i think he is rather talent. He knew lot of songs and is able to help singer with the songs requested by audience. I admire host whom help singers with their songs on stage. Still remember one particular host, XXX whom not only
DID
not help the female singer but also very sarcastic in her choice of words. I had already decided to boycott her hosting after this incident.
Tian Yue sing one new song tonight. Nice song.
Getai Banner
NO chairs. This is a standing getai.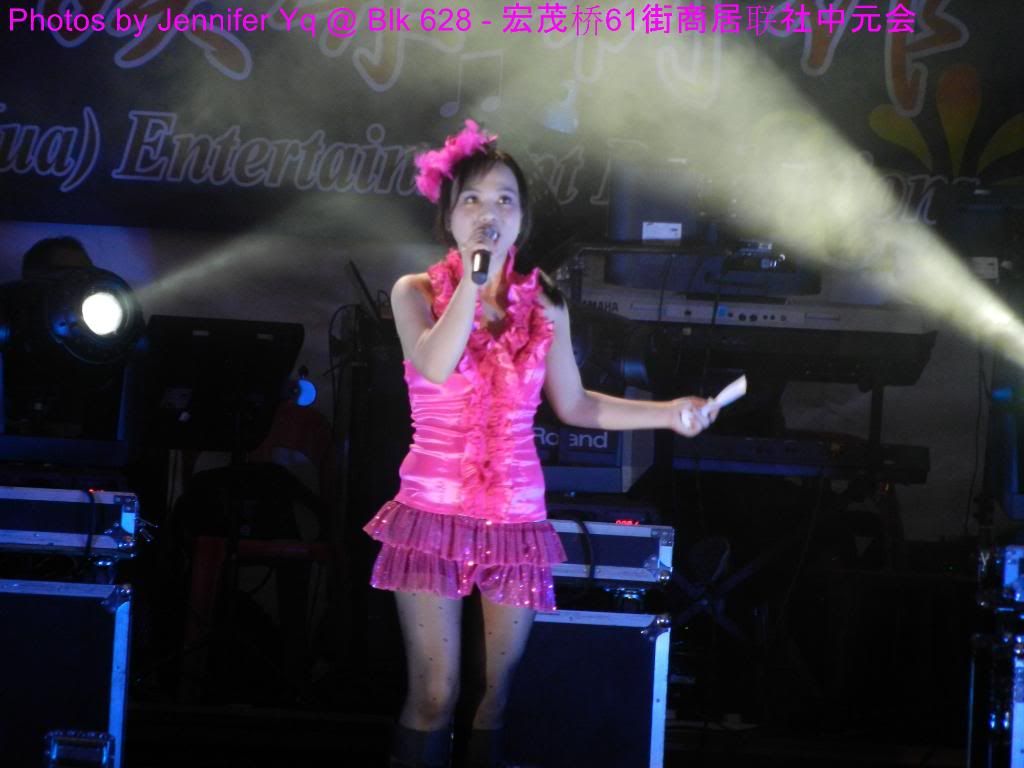 Xiao Qi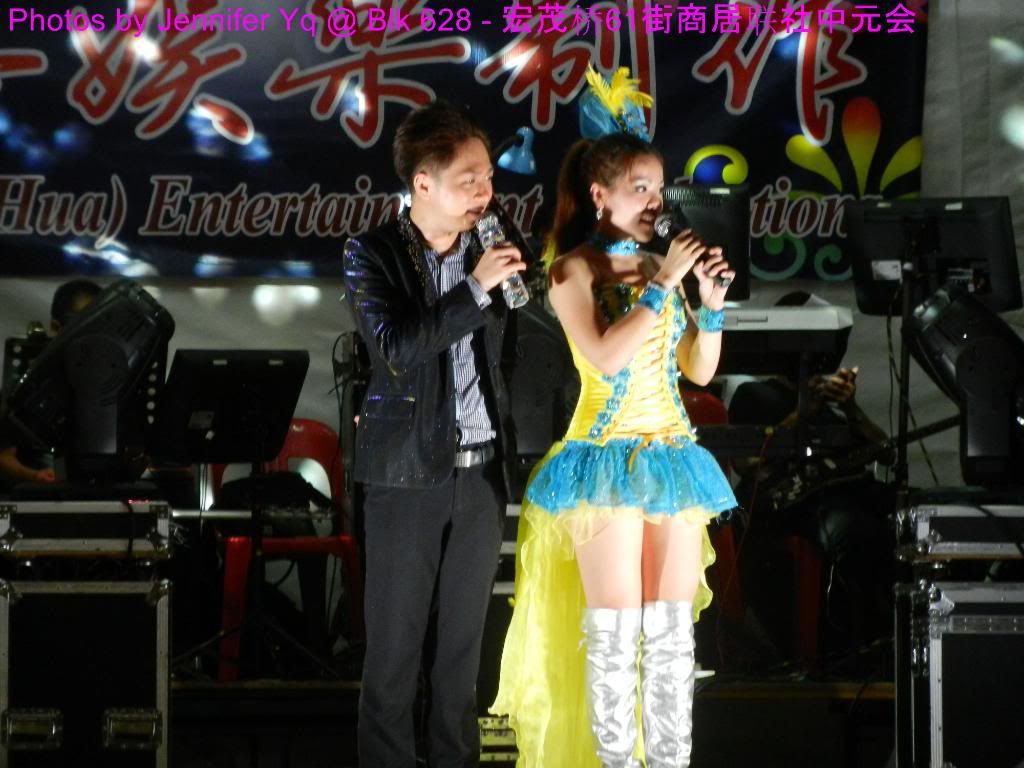 Huang Mei Qi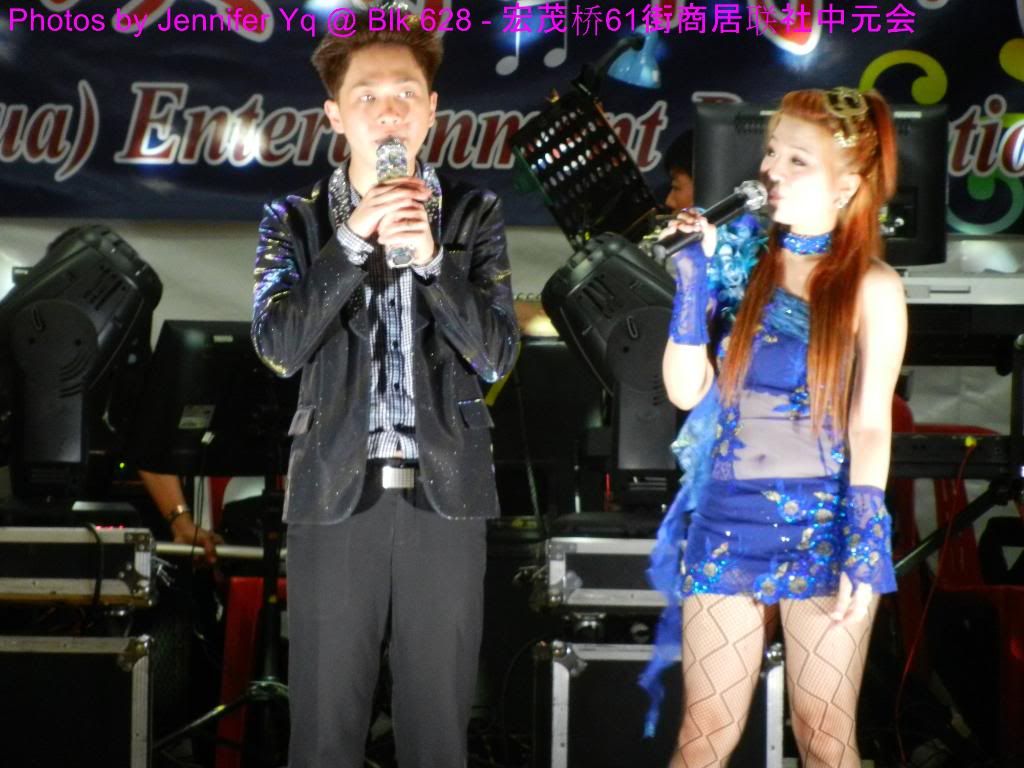 Wu Pei Zhi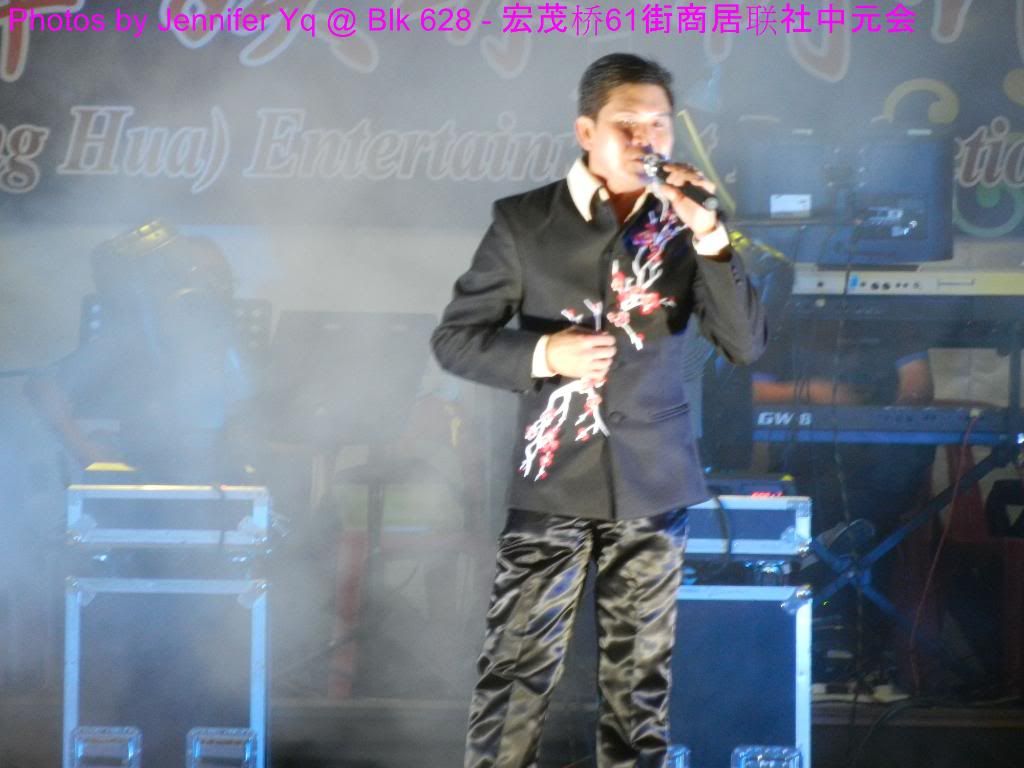 Lin Wei Hua
Lin Si Ling
This song end tonight getai.