Jennifer say:

22/08/2012 农历7月6日 (Wed):
Went to Hougang Green tonight. I did not know this is a kopitiam Getai event otherwise i will not go. The area is really super cramped.
But we managed to put our chairs right in the back of the area.
The location is good coz i had clear view of the stage but video recording is bad with all those ppl standing up and down, moving left and right. I still managed to get two videos.
Tian Yue. I still prefer his Hokkien songs but chinese one also not too bad.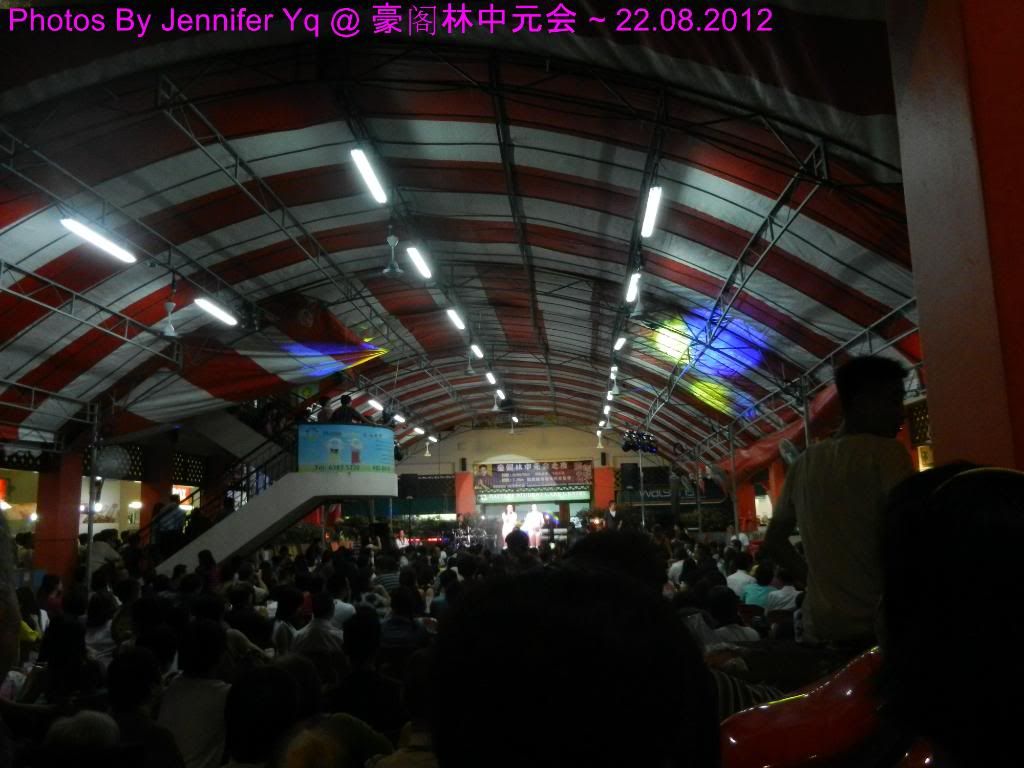 Getai Area, 'Eat Tables' getai are very difficult to watch.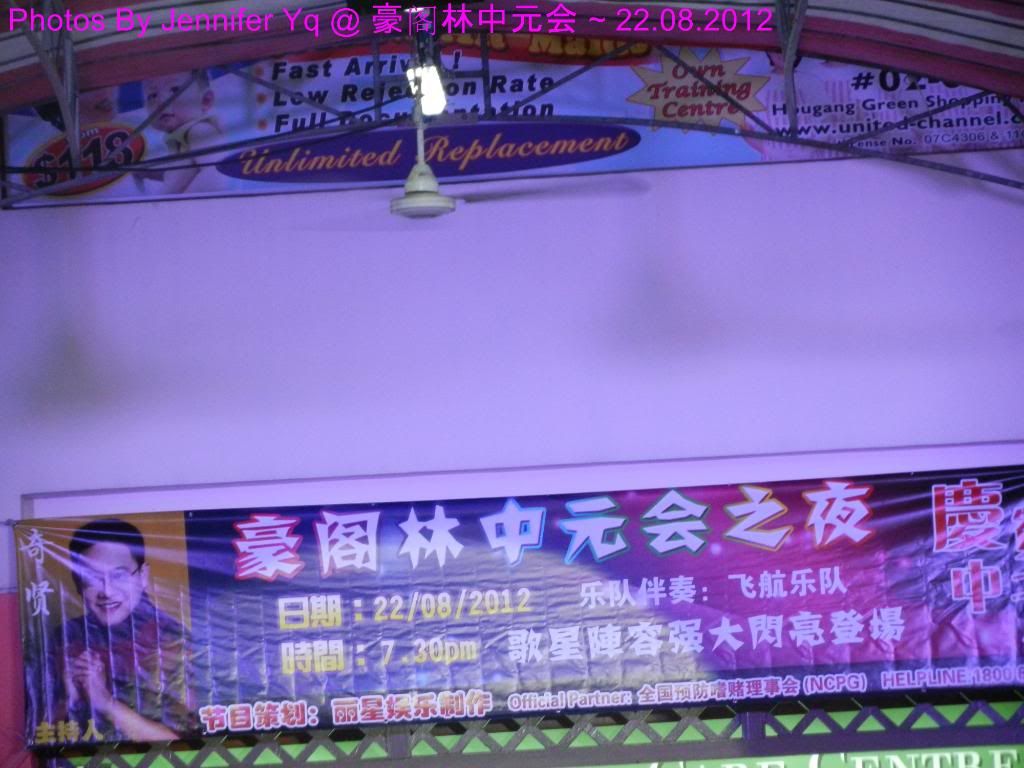 2Z Sisters
Yuan Jin
Zhong Jin Ling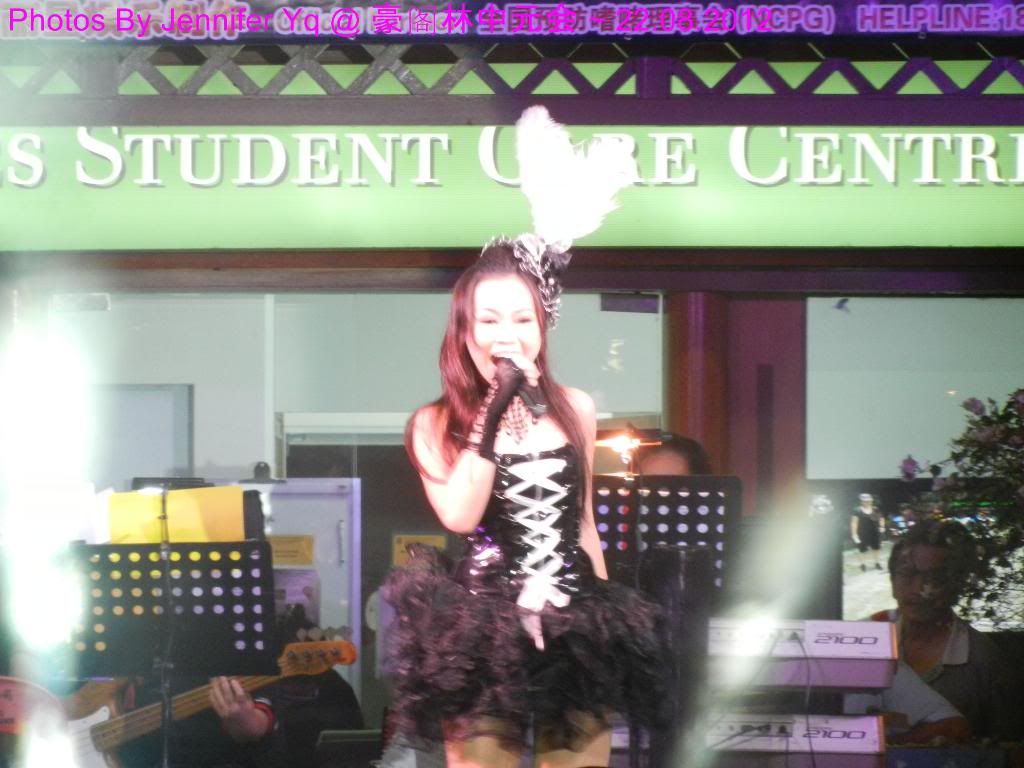 Li Zhi
Zhu Li Li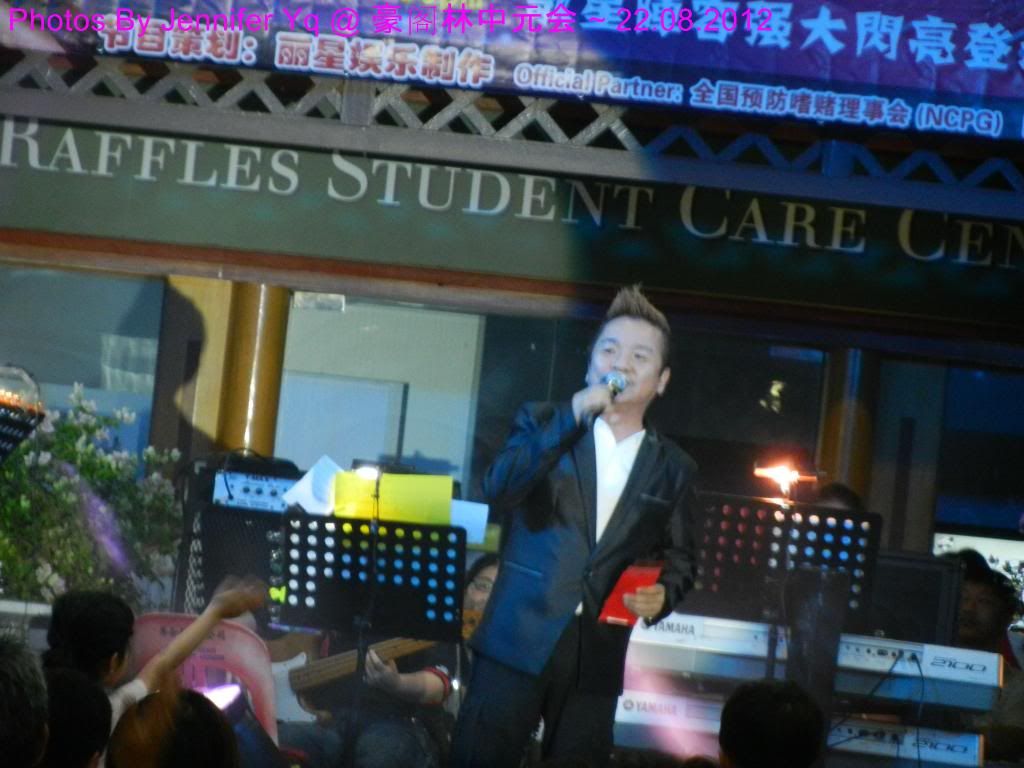 Chen Jian Bin
Missing Photos: Tian Yue. Was busy taking his first song video. for second and third songs, he was down the stage so i did not take his photos.