Jennifer say:

Went to Sheng Hong Temple to watch Xiao Qi Ling opera. They had four taiwanese during their 9 days performance here. I duno that one of them 陈昭锦 belong to 明华园 troupe. She is really good. Wah, i really miss Ming hua performance but Seeing Zhao Jin is equivalent to seeing ming hua yuan(sort of).
Today story is short and easy. Lose battle, run, get kill and son live. Very battle ending story.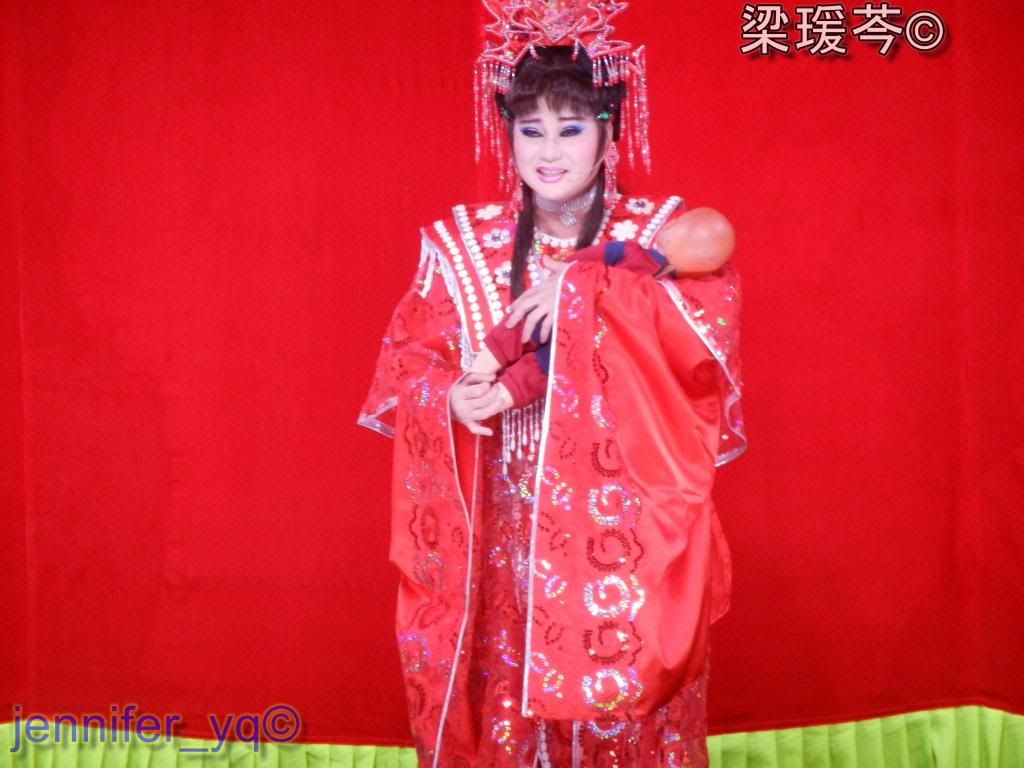 Wu Xiong wife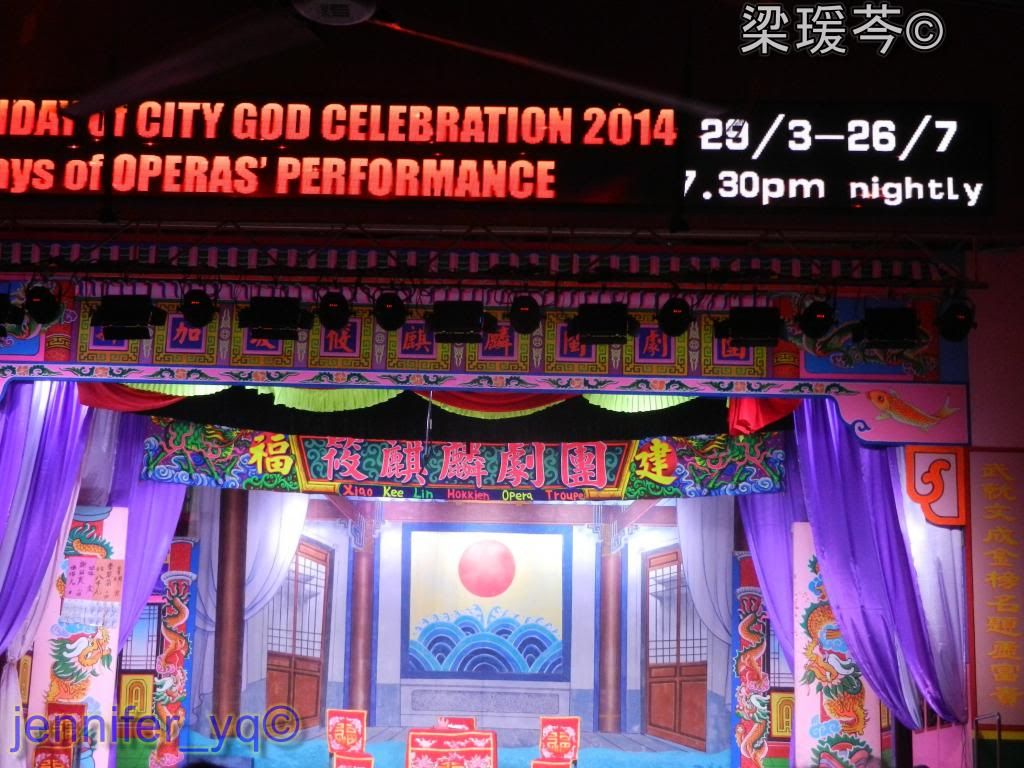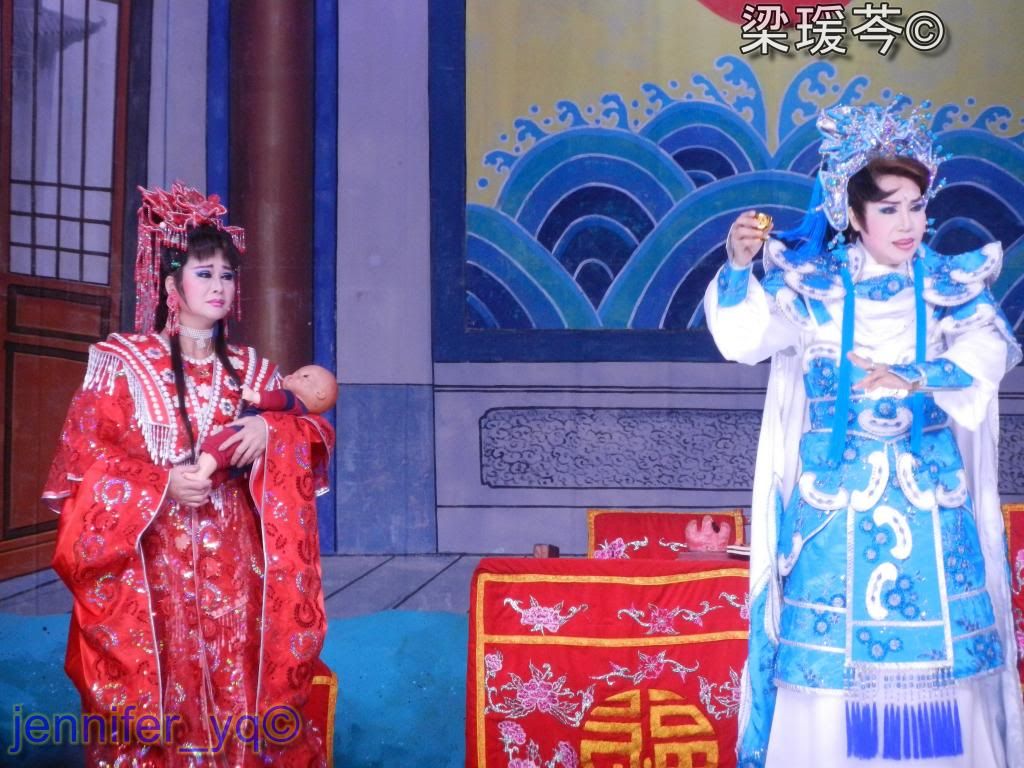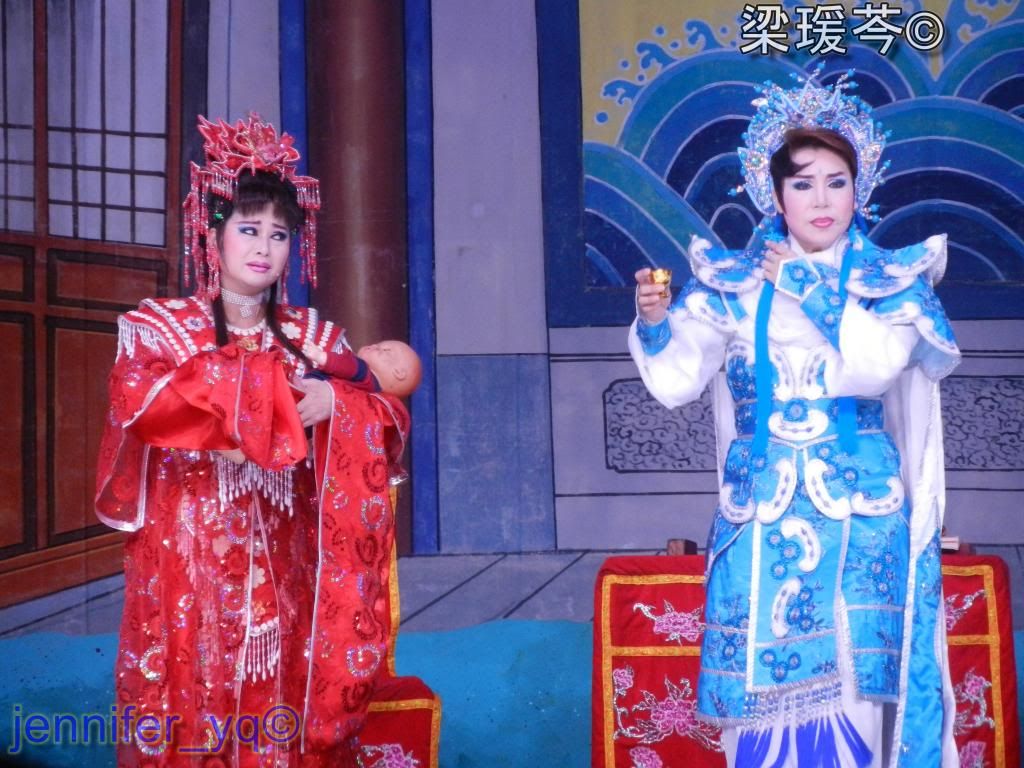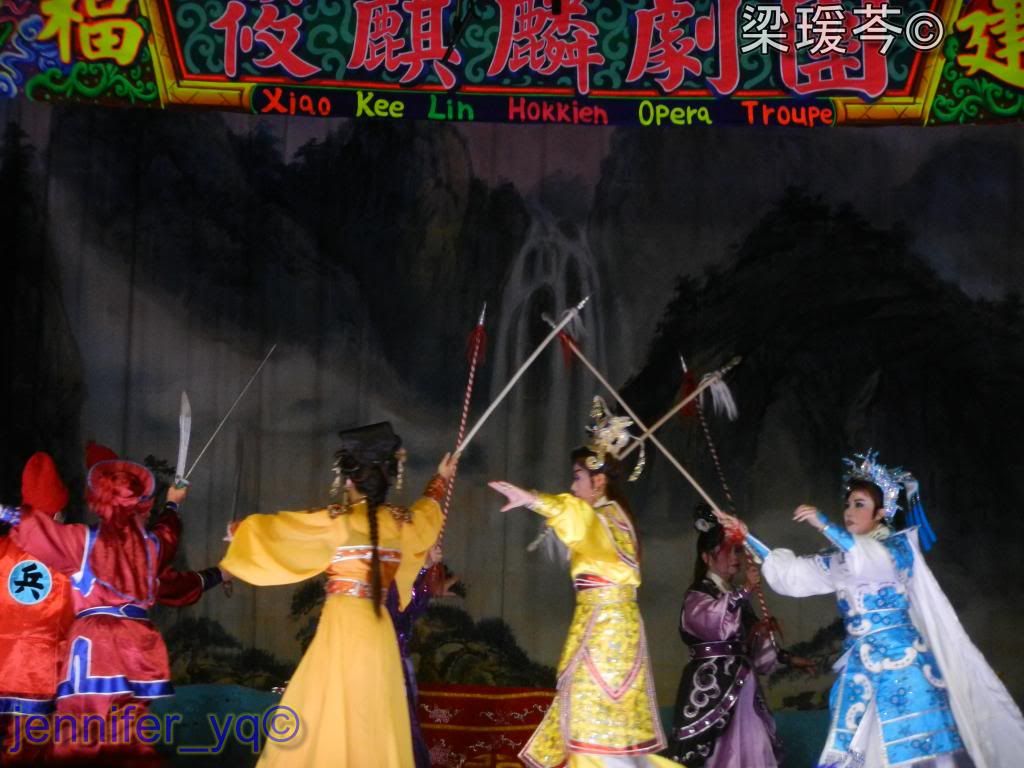 Battle with Chen You Liang and Wu Xiong
Battle Loss for Wu Xiong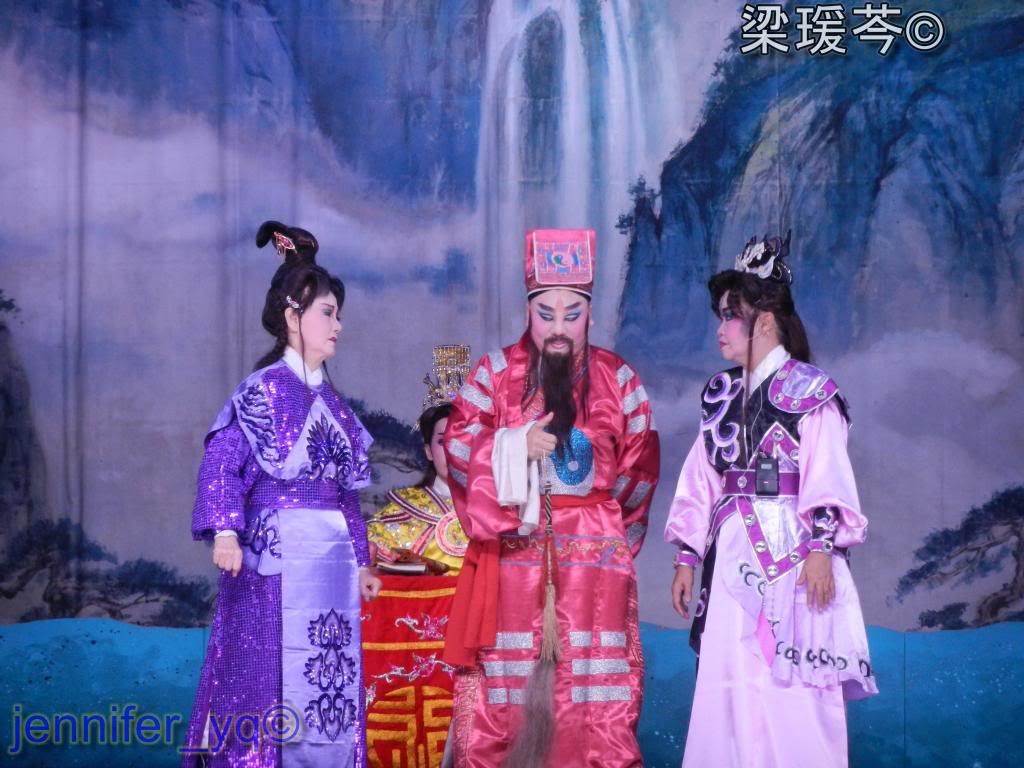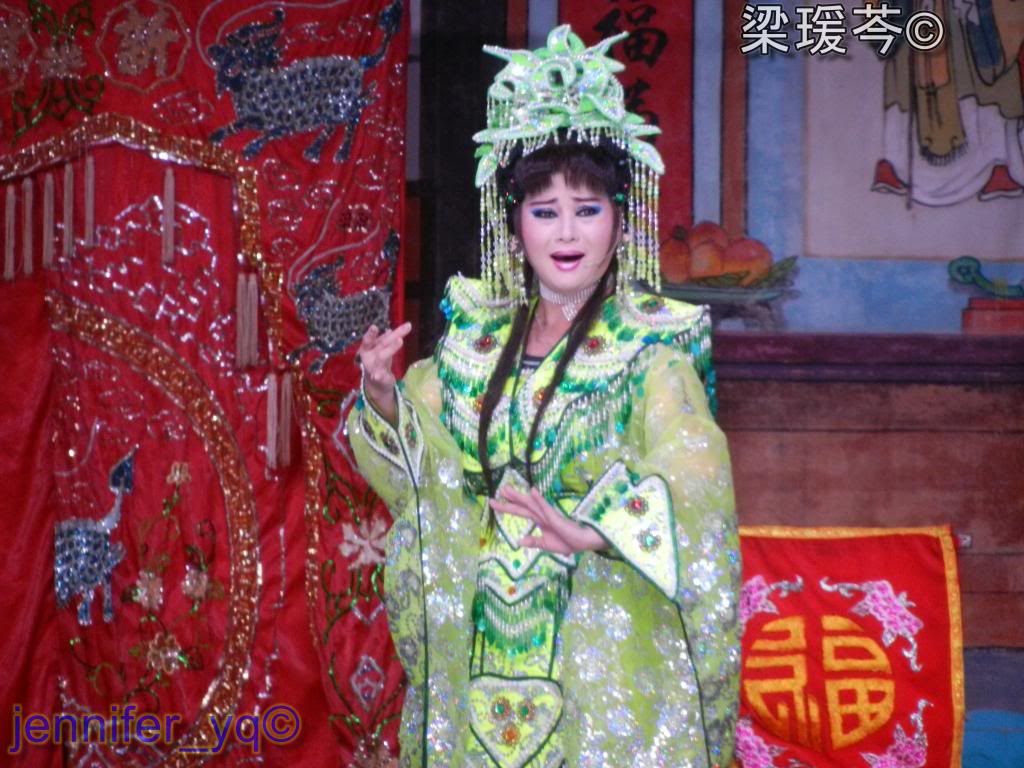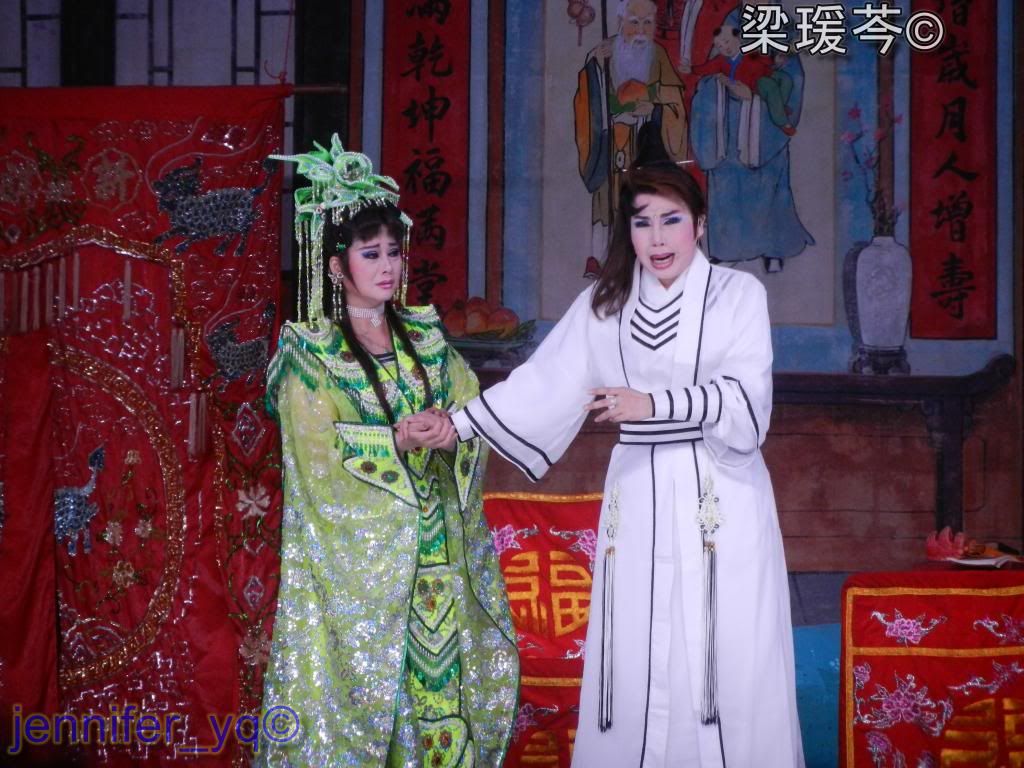 Wu Xiong forced his wife to take their baby and leave. In the end, Wu Xiong found the baby outside their garden and his wife had drowned in the well.
筱麒麟剧团老板娘-金枝
Wu Xiong asked his friend to bring his son away. In the battle with Wen Liang, Wu Xiong was killed.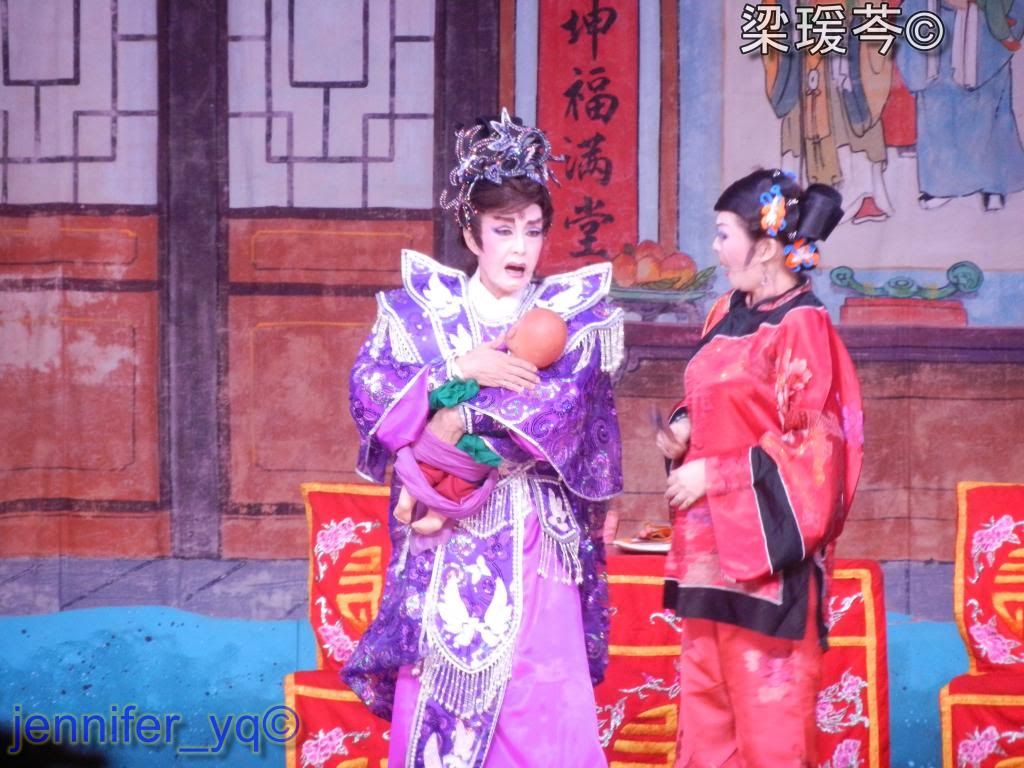 In the Inn, Wu Xiong baby was kidnapped. The story ended shortly with an prediction that the child will be returned one day.